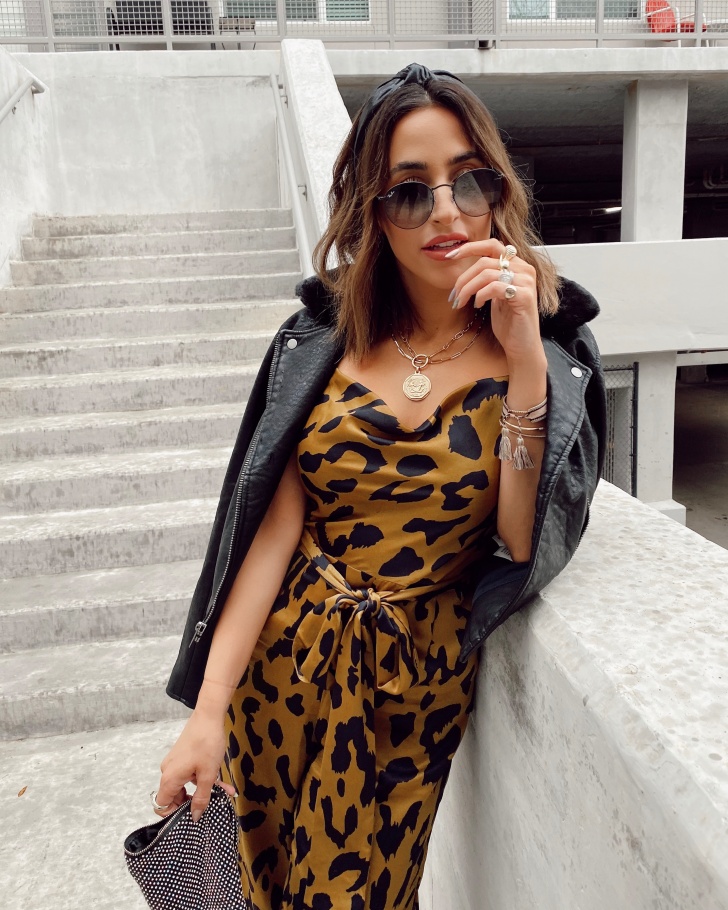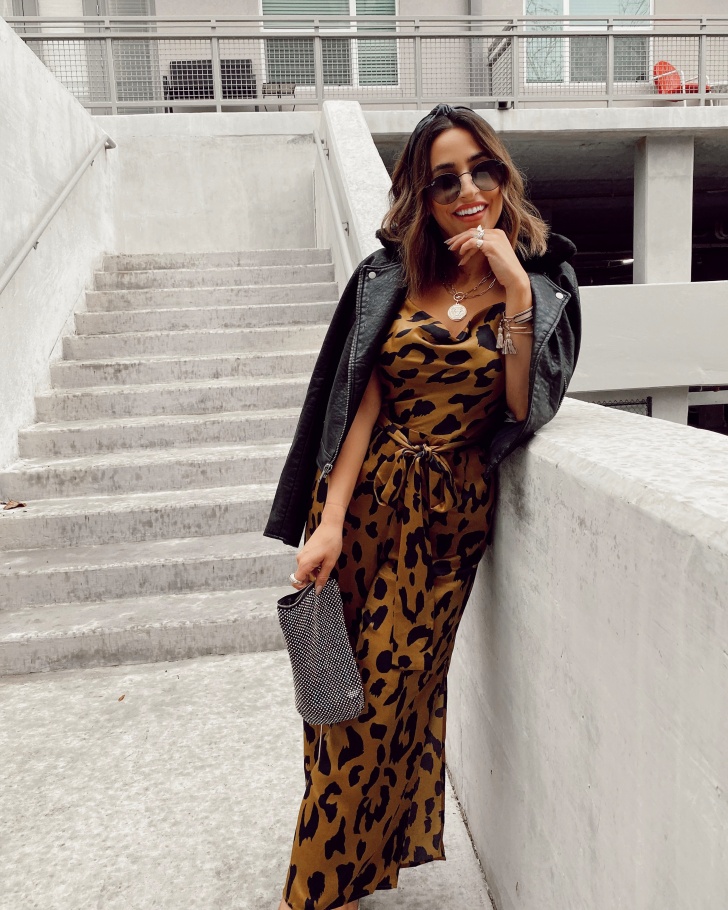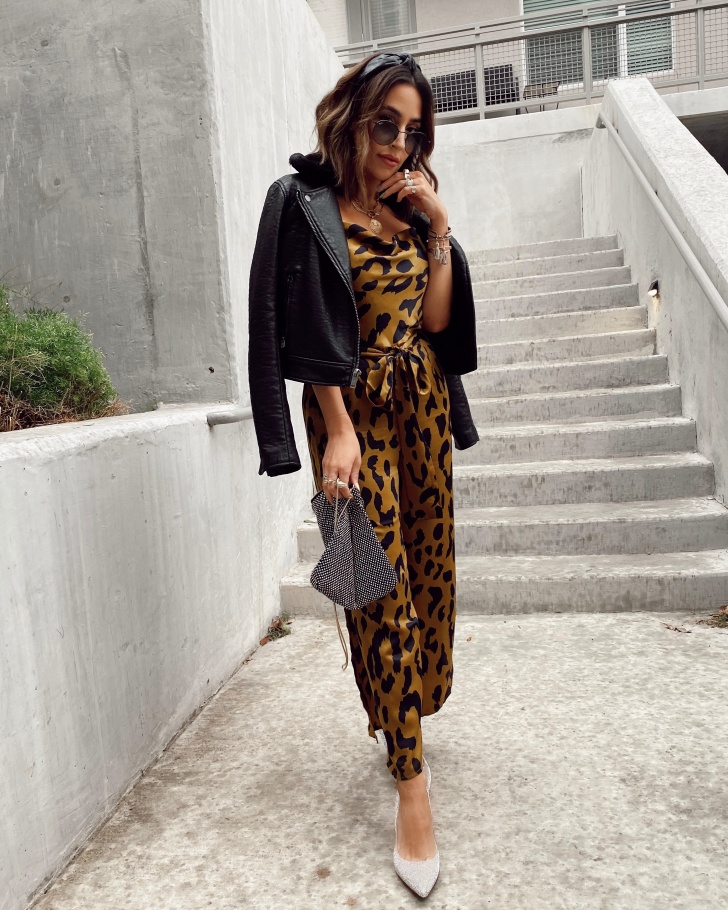 jumpsuit.
shoes.
jacket(on major sale for $84).
Every year I get excited to do gift guides. Don't get me wrong, they are are a major labor of love and take a ton of time, BUT you guys have expressed that they're helpful, so it's totally worth it. I strive for my gift guides to be different than the status quo, so it takes some extra time. Because, let's be honest, who really needs another gift guide with all the same things. Ya know?
If you're new around here, Alex also does an amazing gift guide every year for the men in your life (coming Sunday). He always includes out of the box ideas, items at different price points and does everything for his post by himself. He writes it, finds the products and all that, it's pretty impressive actually! The only downside to that one is that he takes all the best ideas for men before I can snag anything for me!

Creative Gifts For The Girl Who Has it All.
My favorites and how to make them super personalized. 
3.
Hydroflask
– I have the army green color and use it ALL the time. I use it to workout, keep it by my bed, toss it in my bag, pretty much all day, everyday. I prefer the top with a straw, so make sure to add that in. To really customize it for your person of choice, go around to all their favorite spots and grab stickers that they can decorate it with—where they workout,  a coffee shop, local vintage spot etc. If you really want to up the ante, include a gift card to their favorite place to workout or maybe a massage or facial if working out isn't their thing.
4.
EC Planner
– This is hands down my favorite planner. It's insanely cute, actually has enough room to write/plan, and is just ultra satisfying for anyone who loves organizing and planning. You can also personalize it with a name, saying, whatever you want. Great gift for a girlfriend or even a co-worker or mother in law. You can even include a few really cute colored pens and stickers to go along with it.
5.
Soda Stream Fizzi
– with the fruit drops and flavors! I'd even add a handwritten note with some fun flavor combos or options (I personally love the lime and raspberry). This is the perfect gift for someone you know who is a fan of sparkling water. Let's be real, buying sparkling water every week gets expensive. I also love that I can just whip out different flavor concoctions when I have friends over (perfect for entertaining), so it's even great for someone who loves to entertain (not to mention the SodaStream looks beautiful on my counter). They have a ton of color options so be sure to keep your friends kitchen decor in mind when picking the color out and they'll love you forever. I personally have the white and rose gold options and it does not disappoint, very chic.
6.
Instax mini 9 polaroid camera
– include film. we have used this a TON as a family. I love how instant it is and it's cool to have these vintage looking pics and candid moments captured.
7.
Bracelets- 
I recently purchased these for myself in a few different colors. I love the story behind them and I think the person you gift them to will love it as well. They are manufactured through  a non profit group, called the Akola Project,  that employs nearly 200 women in Eastern Africa providing them with living wages. When gifting I love know the stories behind the pieces I give.
8. Rocksbox -Rocksbox is such a fun gift idea this holiday season for the jewelry lover in your life! It's a unique jewelry membership service where you pay $21 a month and get sent three styles at a time. Try and wear them for as long as you'd like, and if you love the pieces you can choose to keep whichever ones you want. The $21 monthly cost goes towards your purchase or purchases. And if you decide you don't want to keep any of the pieces, you simply send them back with your prepaid return label and they will send you three more. As long as you're a member you can return your box as frequently or infrequently as you would like – so it's up to you how many boxes you get per month. It's really fun and such an easy way to try out and wear new styles without the commitment to buy. If you'd like to treat yourself, use my code COURTNEYXOXO to try your first month free
9. Shower Wine Glass Holder – I mean how could I not include this? I couldn't resist. It would be a funny white elephant gift, stocking stuffer or present for the friend that likes to have fun.
Please Send to Santa. xo Courtney
A short list of things I would (have and love) ask for or things on my personal wish-list
1. Outdoor Voices Top- I have this top in quite a few colors! It it so soft but holds up really well through workouts.
2. Combat Boots – I came across these when I was eyeing the bag I mentioned above. How can you even resist these?! I love the phone jewels on such a typically more masculine looking shoe.
3. Gucci Broach – I got this broach right before NYC and have love it! I put it on my blazer (here) but love how you can add it to a sweater, cardigan, dress, coat…pretty much anything. I think it's a lot of bang for your buck (versatility wise) if you're a Gucci lover.
4. Jewelry Box – I've been in the market for a more substantial jewelry box (I have a major thing for jewelry) and think this one looks both pretty and functional.
5. Outdoor Voices Leggings – These have hands down become my favorite leggings to workout in. They're flattering, comforting, come in a ton of colors and the perfect material!! I wear a size XS for reference.
6. Lucite Charging station – This is pretty random but I thought it was chic and different, so I wanted to include it! It would look great on a desk with a few cute pens thrown in. Perfect for any girl boss in our life.
7. Gucci Socks- SO fun to amp up any outfit. Perfect for the person who loves to add a little flair to the everyday.
8. Gold Coin Necklace – This necklace is a staple and a statement all in one. I get compliments on it literally every time I wear it! It looks beautiful dressed up or just with a simple white tee and jeans.
9. Golden Gooses – Over the past few years I've realized that Golden Gooses are pretty polarizing. People either LOVE them or don't understand why people spend so much money on "dirty looking shoes". I fall in the love category. I have a few pairs of Golden Gooses and honesty wear them daily. They are defiantly a splurge, but for me, worth every penny. This pair is on my wishlist this year and also happens to currently be on sale!
10. Air Fryer – I have been dying to try an air fryer! So many of you guys have told me that that's how you cook the Trader Joes cauliflower gnocchi and I can't wait to try it. I'm going to keep my eye on this one and a few others for Black Friday and Cyber Monday to see if I can find one on sale. I'll keep you guys posted on my story!
11. Kurt Geiger London Kensington Bag – This bag stopped me in my tracks when I first saw it in Nordstrom a few months ago. It's so chic and totally reminds me of Chanel but for a fraction (under $300) of the price!
12. Leather Jacker- my favorite leather jacket of all time, it's a splurge but so worth it. I've worn it countless times.
Bonus: Black Fur Coat – My friend Erica had this on during my last trip to NYC and I loved it. So luxe (soft) and such a steal. If you've been wanting a faux fur coat, I highly recommend this one.
The Beauty Lover.
A few of my can't live without beauty favorites. 
1. Dior Lip Gloss – This claims to plump. I don't find it plumping at all but I do find it ultra glossy, which gives your lips that pouty look. This little beauty makes a great gift, because again, it's very universal!
2. Rechargeable Light Makeup Mirror – This mirror is amazing for the girl on the go who likes to do her makeup in good lighting! I use this when I travel and sometimes even at home if I get ready in my office instead of our bathroom. The mirror is amazing and it's compact so it's easy to travel with.
3. Laneige Lip Balms- What else can I say about this stuff? I use this ALL the time. There are no less than two in almost every single purse. This gift set is perfect for testing out the flavors!
4. Three Barrel Waver – I started waving my hair a few months ago and have had a lot of fun with it. This would make a really cute gift for a bestie or girlfriend who's really into hair! It's super easy to use, affordable and cute for your counter. Side note, it works on long and short hair.
5. Slip for Beauty Sleep 6-Pack Skinny Ties – I'm sure we've all heard of the slip silk pillow case (great for beauty sleep, skin and hair). These are scrunchies by the same brand with all the same benefits. I've been using thems to pull my hair up every night when I sleep and love them! They are gentle on the hair and really pretty. Read the reviews, they're bomb.
6. Mason Pearson Hair Brush – This is the most expensive hair brush I've ever owned (by far) but worth every penny in my book. I wrote about it a few months back in a blog post: "The MAGIC  brush. This brush is made with Nylon and Boar Bristles to evenly distribute natural oils while exfoliating your scalp. There's something magical about the combination together, it's almost hard to explain because it's hard to imagine a brush that does more than detangle your hair but I'm telling you, this thing smoothes your hair, leaves it silky, while adding a ton of volume. Overall mermaid hair vibes. It's CRAZY expensive but I'll be damned if it doesn't make the biggest difference. Hack: I have the "popular" but they have smaller sizes that are slightly less expensive." Still need some convincing? Just read the reviews.
7. Tarte 9 Ways to Shine – I love this gift set! It's an insane value and would be the perfect gift for a girlfriend. You can gift all three to one person of break up the set and make personalized gifts with them (I personally love this idea). You can even include the Laneige gift set, break that up two and then throw in a scrunchie or something else cute. Essentially you buy a few gifts and split them all up so everyone gets something from each.
8. Chanel Le Rouge Duo Ultra Wear Lip Color – A really long and bougie name for a product that's again, worth every penny. My mom has been wearing this for years and it took me a while to try them but I am officially hooked. It's a two sided long-wear lipstick that DOES NOT BUDGE. It stays on during eating, drinking, kissing, the whole nine. It's the best. One side is the color and one is a gloss you top it with so your lips get the benefits of the long wear formula without the dryness. This would be a great mom or mother-in-law gift!
9. Pretty Pink Lipstick Set – This lipstick set is a steal. It comes with two lipsticks and a liner. One of the lips in the kit (Pillow Talk) is one of my favorite colors of all time. It's hands down the most flattering shade on literally every skin tone, so it's an easy to gift shade.
10. Laniege Sleep Mask – I can't say enough good things about these lip masks (and the balms). They're so hydrating, creamy, and yummy. I use these things like crack honestly. I wear them before bed and pretty much all day long. They give your lips the prettiest slightly pink and super glossy look! If like a hydrated, pouty look, you'll love this. It would make a great gift for pretty much any women in your life!
11. Stoney Clover Lane Glam Bag – I love everything by this brand. They nail the branding and the quality it on point. They just feel very luxe, making them a great gift for basically any girl. It's a splurge for a makeup bag, but one of those little luxuries that will make the beauty lover in your life smile every time they pull it out.
12. Charlotte Tilbury Wonderglow Face Primer – This does exactly what it says, gives your skin an insanely beautiful glow from within look. I love it under makeup or just by itself when I want a major glow-from-within. This would also be a great gift for a bride-to-be.
13. Nars Free Lover Cheek Palette – Nars kills it in the blush and bronzer category, so I always love their face palettes. These shades are beautiful, blendable and come in the cutest, sparkly pink holiday packaging.
14. Beauty Blender Dupes – This was a random Amazon find I had MONTHS ago and they've definitely spread like wild fire. I've gotten so many of you hooked on them and a ton of my friends. If you haven't snagged these yet, I highly suggest grabbing a pack for yourself AND a few as stocking stuffers for the beauty lovers in your life. The key here is to make sure you get the sponge wet, then squeeze it in a dry towel so it's damp before you use it. It applies your foundation and concealer like a dream and is a fraction of the price of the real beauty blender. I think the real one retails for around $18-$20 for 1 and these are $9 for a pack of 5. You just can't beat it!
15. Lolita Por Vida Eyeshadow Palette – I'v been using this palette daily for a few weeks now and really loving it. All the shades are very wearable, pretty colors and easy to blend.
The Cozy Hermit.
That friend you always get your hopes up is coming out but you know…she ain't comin'.
Can you tell I let Alex name this one?? It started as a joke, but it was just too good not to include. 
1. Aerie Plush Jogger – I had to include one more jogger because personally, I live in them. These are more of a cozy, sleep pair.
2. Cloud Knit Set – These are sold as separates but trust me, you'll want both. I've had mine for a little over two years and wear them ALL the time. They wash well and are just my favorite joggers to date. They're perfect for school drop offs, nights or weekend wear. They even have mini sizes (Kins has the 2T and loves hers too).
3. Rib Beanie – This has been my favorite beanie of the season so far! It's the most flattering one I've tried and would make a cute gift paired with the scarf or socks or something from above.
4. Fuzzy Sherpa Robe – This robe is dreamy!! It's also on major sale.
5. Sunnylife Lucite Holiday Jumbling Tower – This one is pretty random but I thought it was so different I had to share!! If you are gifting someone who loves games, this is so unique and would also just be pretty left out as decor too. Who doesn't want to play rainbow, lucite Jenga?!
6. Cloud Knit Set – The second half of #2, but like I said, I wear them as a set.  I love matching jogger sets for lounging around the house and spending time with the fam.
7. Sherpa Fleece Hoodie – I love a good sherpa. I picked this one in particular because it's cozy without being messy if that makes sense. You could throw it on with leggings or wear it with denim and cute sneakers! I feel like it's a little more versatile than most. (On sale for $40 btw!!)
8. Satin Joggers – The prettiest little PJ's. I just ordered these the other day and they are as advertised, silky. Perfect for the leopard lover in your life.
9. Set of Three Journals – There's little I love more than school supplies. Can you still call them school supplies at age 32? Whatever you call them, these printed journals are beautiful.
10. Barefoot Dreams Blanket – I really tried to make this gift guide as unique and not cliche as possible but I had to include the famous barefoot dreams blanket because it's just that good. We have a few and use them every single day without fail. They're cozy, make for the best cuddling and are stretchy so they kinda mold with you. This is a guarantee home-run gift.
11. Moonlight Night Shirt – I LIVED in this when Kinsley was first born. They're insanely soft (like everything on this gift guide ha) and just an easy go-to. The buttons are real so it's great for pregnant or nursing mamas too.
12. AE Fluffy Socks – I have and love the barefoot dreams socks too but these are dupes in my opinion. They are really affordable and just as cozy! I usually snag a pair or two for Liz, myself and my sister-in-law. Perfect on a budget gift or a great stocking stuffer option.
13. Rib Knit Blanket Scarf – You can't go wrong with a great scarf. This one comes in a bunch of colors but I loved the camel looking one.
For the Every Girl.
The list of guaranteed home runs for pretty much anyone.
1. My go-to bracelets- I love these bracelets for everyday wear. They are so easy to mix and match with outfits and they make the perfect gift because they are one-size! I have a whole blog about gifting them here.
2. Everyday hoops- I always have gold hoops on no matter the day. These are the perfect size for everyday wear and are a versatile style that can work for anyone!
3. Ring cleaner- A good ring cleaner is a must. Nothing feels better than giving your rings a little more sparkle. Whomever you gift this to will thank you for introducing them to it! I keep this in my bag and it's easy to use on the go.
4. Travel cubes- Alex has rubbed off on me. I'm finally getting my shit together with packing (Alex would still disagree lol), but these cubes made all the difference. They are a fun gift for the guy or girl in your life that travels a bunch, or just loves having things organized.
5. Wallet- I have this wallet in the blush color and I gifted Audrey the black one. They are the perfect size and I love that I can fit it in my smaller bags when I'm going out. It's a small wallet that somehow still fits a ton! It's also on sale right now for $58!
6. Bracelets- The exact bracelets pictured just sold out, but I'll keep an eye and update this post when they are back!
7. Gucci Belt- Such a splurge but so worth it if you've had you or your lucky friend has had an eye on this belt.
8. Tula Holiday Glow Set- This is a 6 piece full size set that has all of my favorites from Tula! The set includes: The cult classic face cleanser, my fave primer, 2 masks, and the rose glow + get it balm. It also comes in the cutest bag ever! I use it as my makeup bag. This if the perfect thing to gift because it's basically a bag of goodies to get your friends skincare routine kicked off. You can use my code COURT20 for 20% your order.
Ok whew, that's it. I hope you loved this years Ultimate Women's Gift Guide. Stay tuned for Alex's mens gift guide (a yearly favorite!) and my toddler guide.