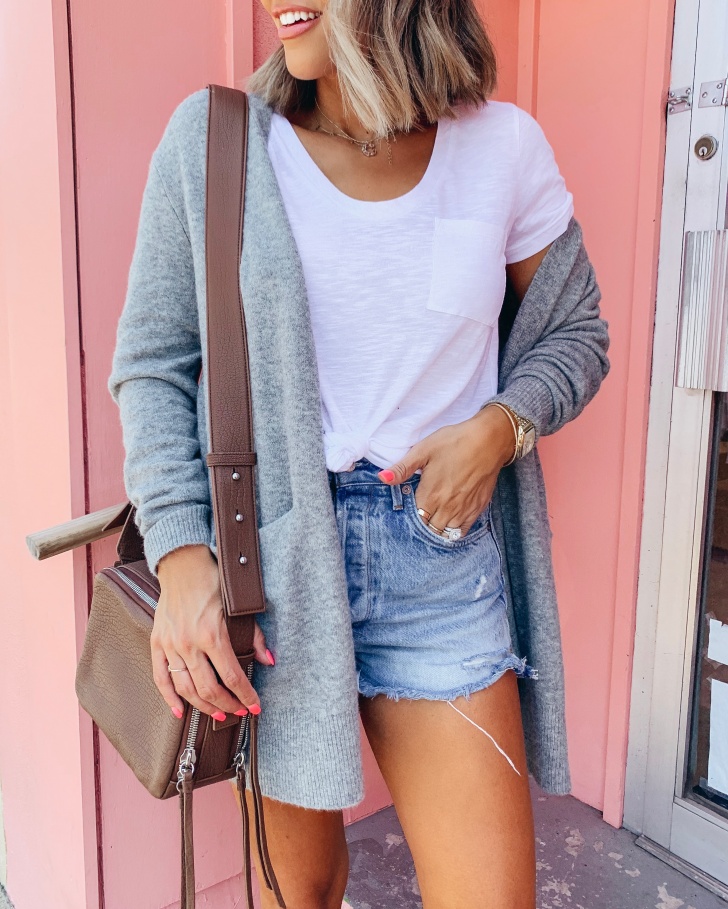 Happy shopping day to all the card holders! I was direct messaging with a lot of y'all and it's so fun to see how excited you guys are. It gets me excited to create all the content for you! Basically, you're messages totally helped me push through my dry-shampooed, cross eye'd state lol.
In yesterdays post, I shared "19 Styled Outfits from the Nordstrom Anniversary Sale" using a bunch of my favorite buys. As I mentioned in that post, I had the opportunity to shop early this year, so I've had the time to really think about my purchases and today, I wanted to share a few more looks, things I think will sell out super quickly and then break everything down into category for you guys so you can shop effectively!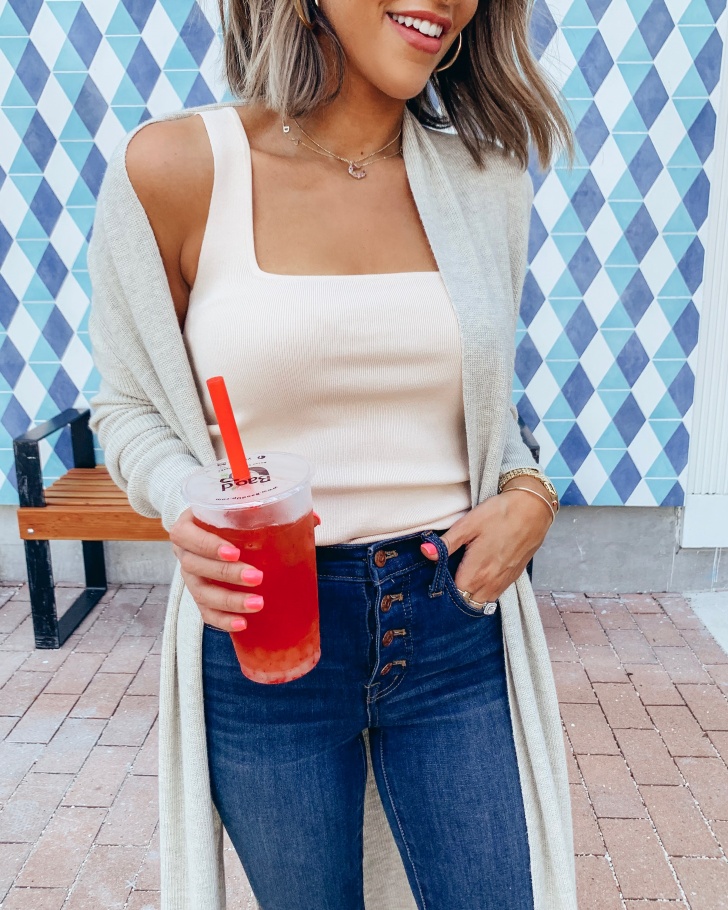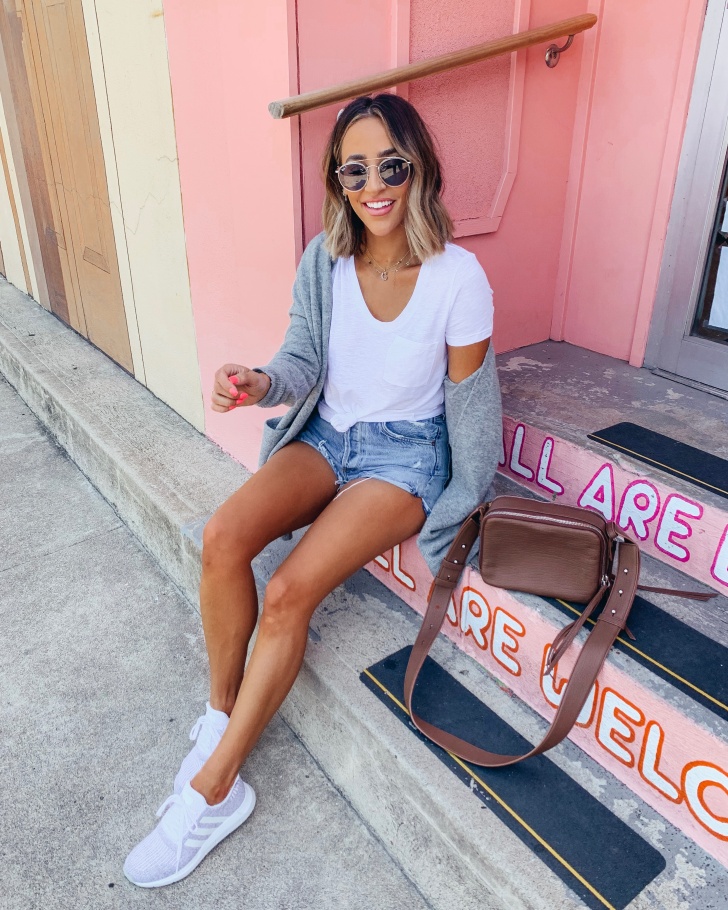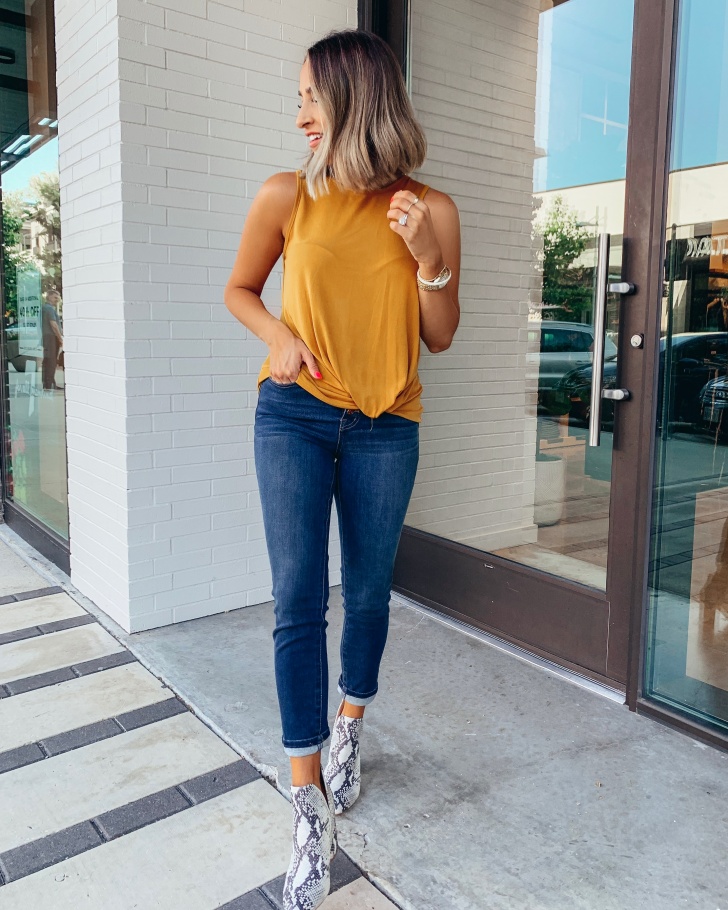 Tops/tees.

Lace Cami: These sold out SO fast last year. Grab one while you can! Personally, I'm a fan of the black and white.
White tee:This is hands down the best white tee in the sale (I tried several). Best quality and a great price point (xs).
Stripe tee: Same tee in stripes (xs). These are great for wearing now and layering under cardigans in the fall.
Twist tank:Again, I love this tank to wear now or layer in the fall. It has a cute twisted/tied looking bottom and is under $20. It also comes in a few different colors including black. (s)
Sleeveless sweater:This sweater tank is so pretty and looks super high-end to me (only $29)! This brand had a similar tank on sale last year and it sold out so fast. Love that you can dress this one up or even wear it to work. Fit: I got a small in this. If you're bigger busted and between sizes, go up.
Floral tunic:This is one of my favorite buys from the whole sale! It's so flattering and can be worn as a tunic (with denim, leggings) or by itself as a dress with booties etc. Fit: I got an XS which is perfect (I'm 5'3), but if you're tall I would size up for length.
Flowy henley: This is a staple from the sale. Long enough to be worn with leggings and also super cute with shorts like I styled it in this post. (xs)
Long Sleeve Rib Tee: I love this tee as a layering piece for fall and winter. It's super affordable and comes in multiple colors.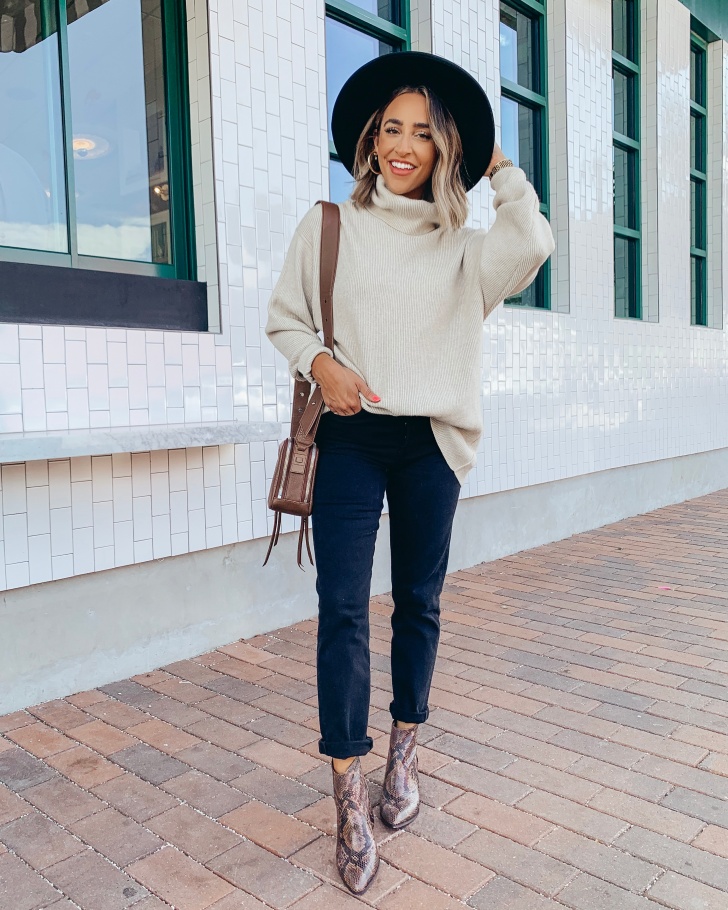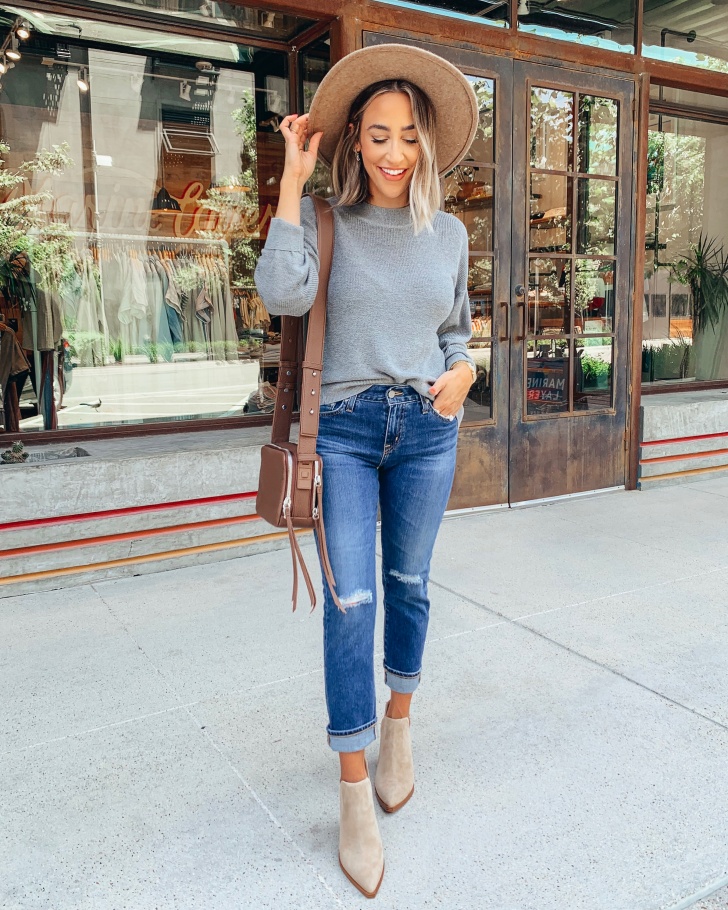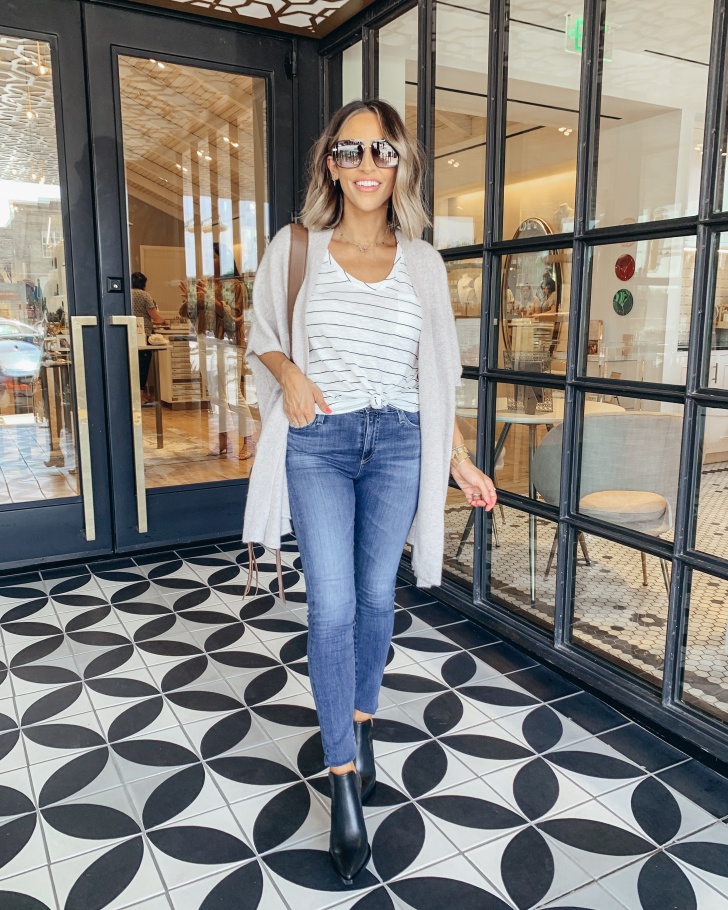 Sweaters/Cardigans.

I was super thoughtful in my sweater and cardigan buys this year. I really narrowed it down the my ultimate favorites and didn't bother with the rest.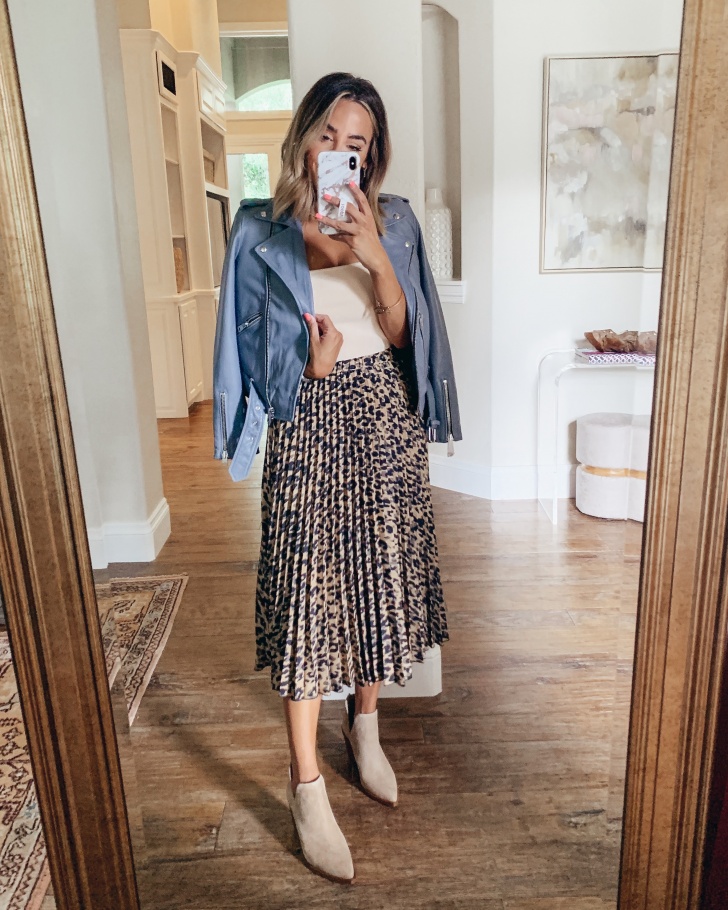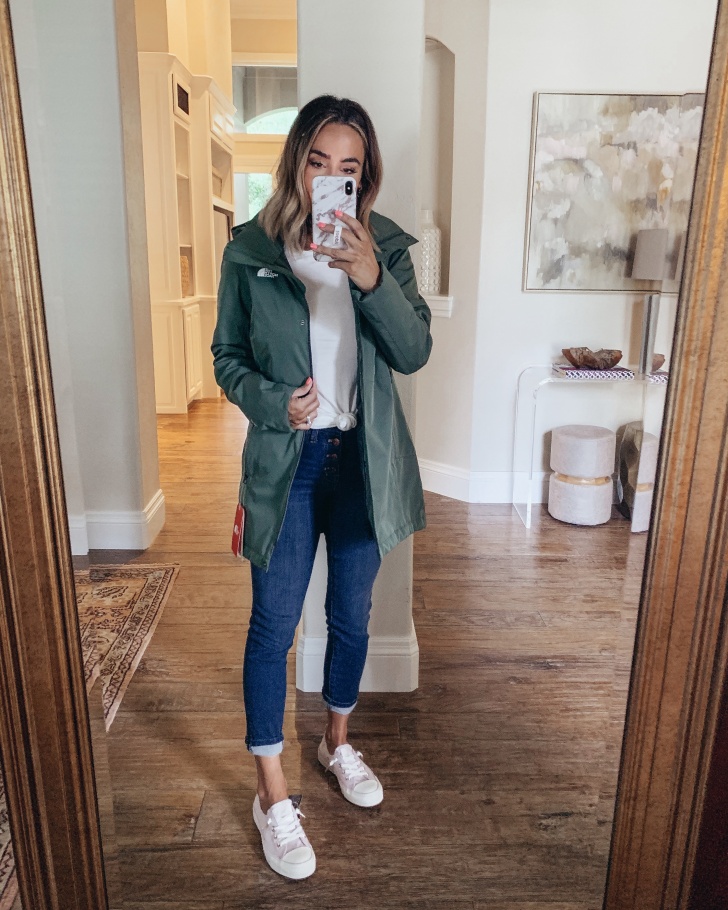 Coats/Jackets.

ALL-SAINTS leather jacket:Splurge worthy! This was one of my splurges and I couldn't love it more. This is my fave brand of leather jackets, so when I saw this I was pumped. It feels like butter and is the prettiest blue/grey shade. Worth penny in my opinion.Fit: I go for a 4 in this, I don't like it to fit too restricted on my arms incase I want to wear a sweater under it etc.
Water Resistant Raincoat:I don't know how "resistant" this is, I wouldn't wear it in a full on downpour but man is it chic. It looks really high-end and is only $118! I got the mustard color, very big this fall, but they also have black, green etc. Fit: runs big, I got an XS
North Face Waterproof Parka:I didn't end up keeping this because I don't need it, but if you are in need of a great coat this is is amazing and I highly recommend! (S)
Patagonia:I'm a big fan of Patagonia and couldn't pass up this cozy zip-up! (S)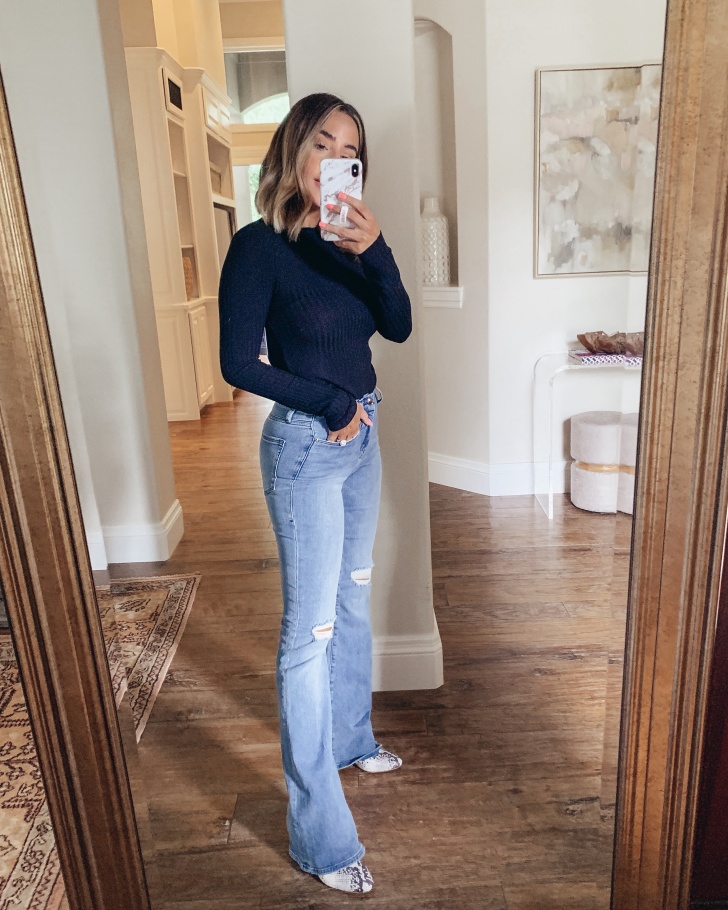 Denim.
I got 4 pair of denim that I absolutely love this year. Denim tends to be pricey, so the sale is the perfect time to buy! I am VERY picky when it comes to denim. I need them to be flattering, comfy and very versatile.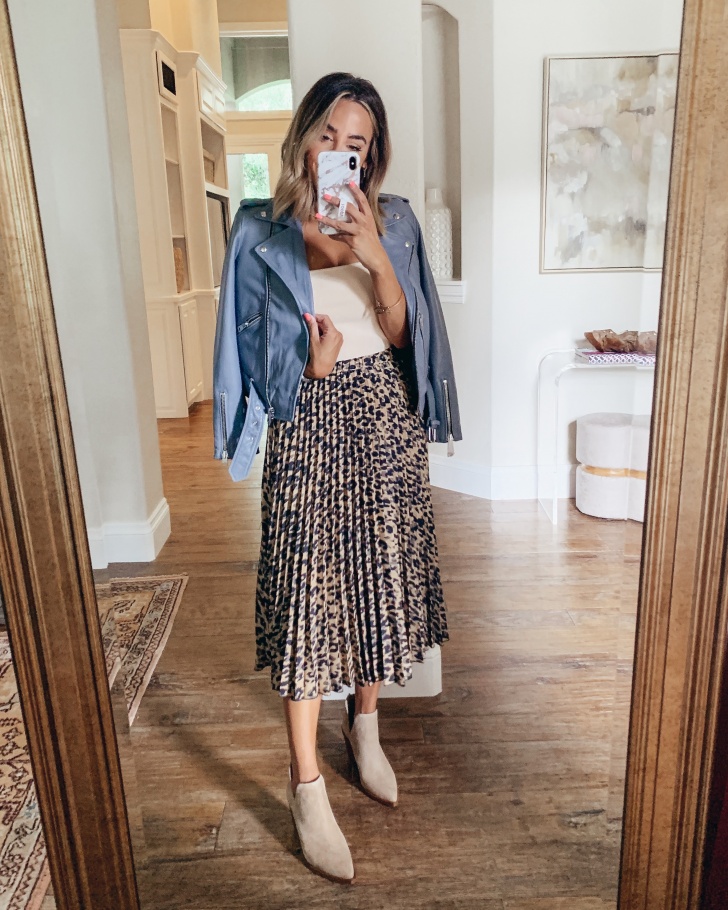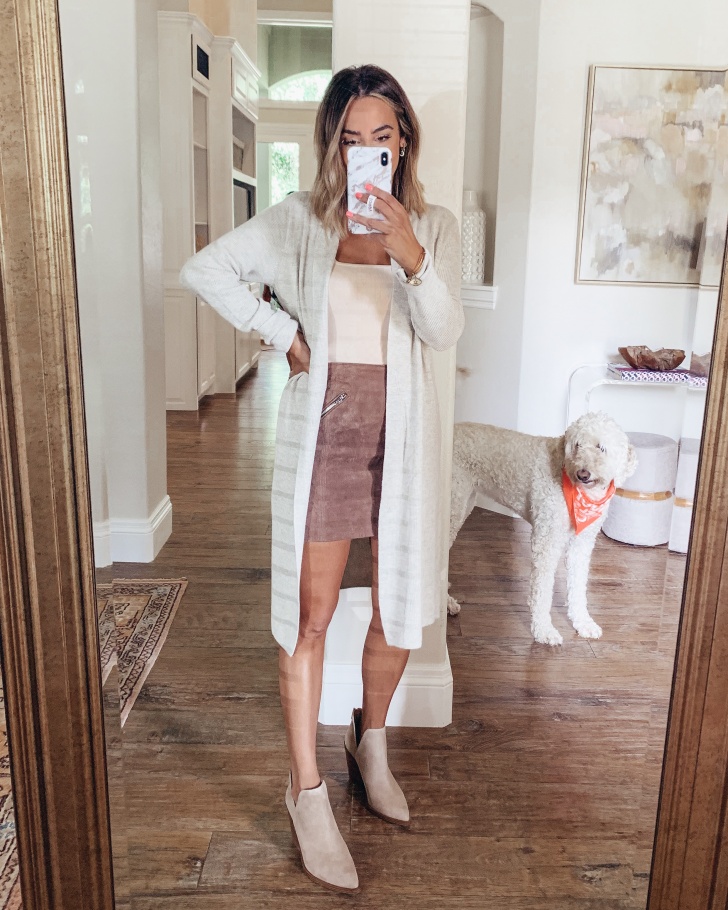 Skirts/Leggings:

Activewear:
Shoes.
I plan on sharing a full post breaking down the shoes more, but here are my favorites, all rounded up! The shoes always sell our really quickly, so I wanted to include them today.
Boots/Booties. – 

Sneakers/Slip-ons. 

Adidas Edge Luxe 3 Running Shoe: (8) I loveee these sneakers, I'm a sucker for a white sneaker and even more so for one with a pop of rose gold. I love these for everyday and for working out!
Adidas Swift Run Sneaker: (Mens 5.5, I usually wear an 8) They are super comfortable but I think they are more of an everyday sneakers rather than a workout one in my opinion! I styled these with denim shorts and a tee in my previous post and loved how it looked.
Nike Free TR8 Premium Training Shoe: (8) I'm obsessed with these Nike's! I've been on the hunt for a new pair for months now and these are everything I've been looking for! Cute, comfortable, and supportive for working out. I love!
Halogen Leopard Sneakers: (8) Animal print is going to be everywhere this fall and these we're my favorite leopard print sneaker option! I love the added height and these give me high end sneaker vibes for a way cheaper price.
Caslon Wedge Sneaker: (8) Y'all these are the most comfortable shoe I found during the sale. These are perfect for travel and add a little height!
Classic Slip On Vans – (7.5 size down half size)
Flats/Mules.

Steve Madden Studded Loafer – (8) These are hands down my favorite flats that I own! I have these in several other patterns and colors from previous seasons. They are comfortable and hold up great.
Vince Cross Strap Sandal – (8) Another splurge shoe from the sale that I know I will love and wear for years to come.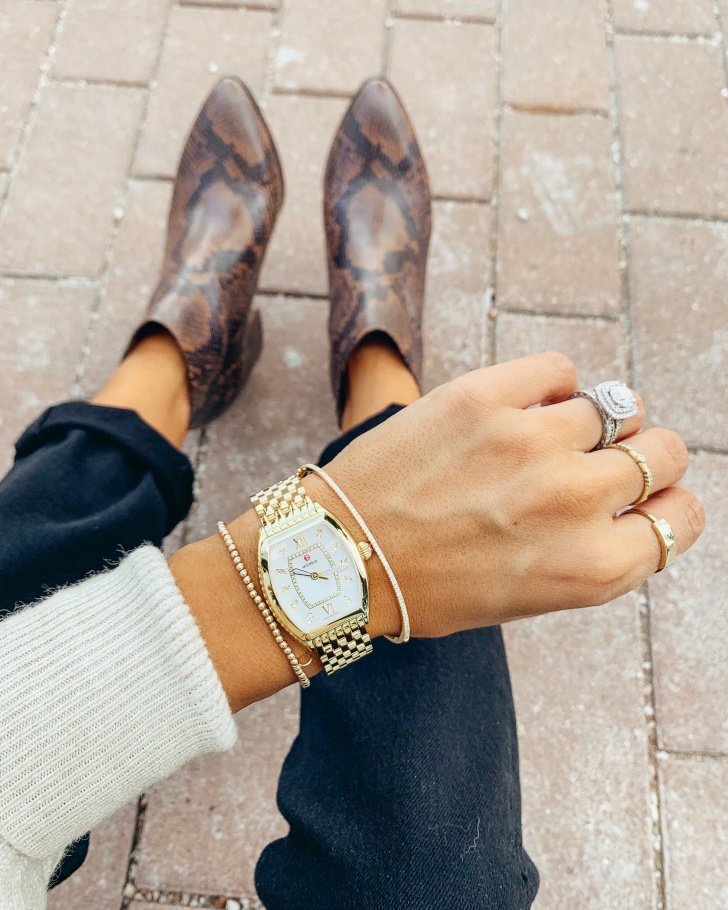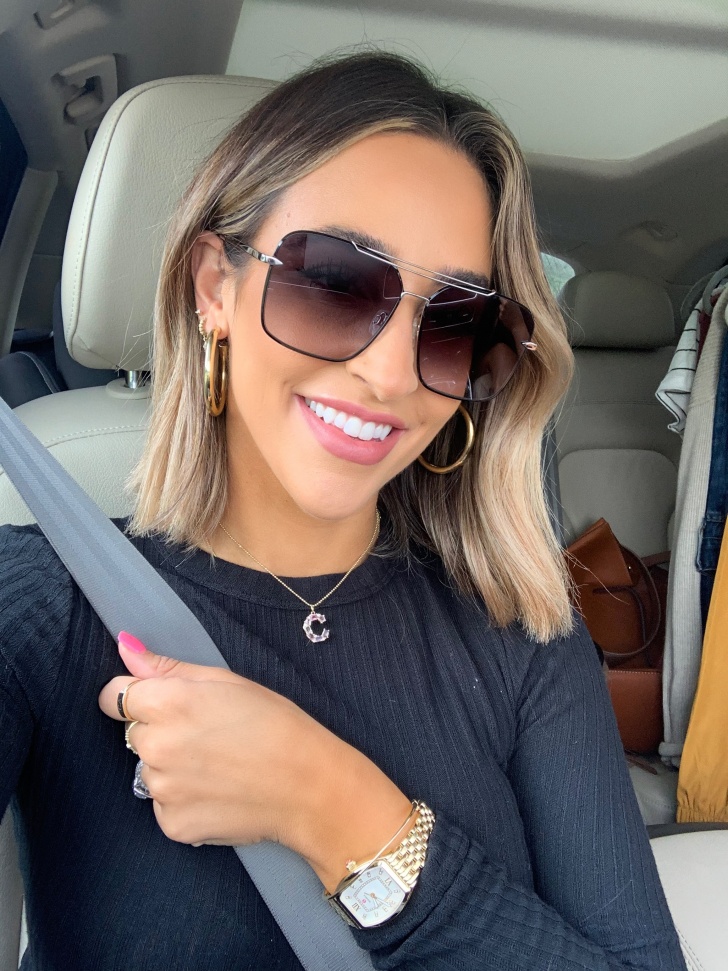 Accessories.

Michele Watch: These are definitely an investment but sold out SO fast last year and as I mentioned in my IG story, they are so timeless and you'll literally have them forever! I still have and love mine from 2006 and it's so similar in shape to the one on this years sale. I went with the gold this year and I love it!
Diamond Bangle: Another investment buy, I treated myself to this as my push present for Kinsley (can you believe I never got one?! lol) She was my real present, but you know what I mean. If you're going to make a splurge buy like this or the watch, now is definitely your time!
Tan Tote Bag: This was my #1 tote bag pick of the sale! They have a few other pricier ones but honestly, this one was my fave (the cutest) and best price!! Under $50, good quality and will hold a ton!
Brown Crossbody: I only got two bags from the whole sale and this was my cross body pick! It's amazing quality, creamy leather and so cute for everyday. The brown color is really different and will go with a ton of looks.
Ray-Bans Sunnies: I wear the black and gold of these daily! The silver is a fun switch up an bonus, these are polarized.
Rag + Bone Sunnies: I LOVE these! They are so fun and different than what I have. This is the pair I was wearing on stories that you guys asked about.
 Hats/Scarves.

Leopard Scarf: This is such a cute scarf and really affordable find that I think I'll get a ton of wear out of this fall!
Taupe + Snakeskin Hat: I LOVE this hat!! It'll go with everything and the snakeskin detail is really cute. PSA: t's an adjustable one size fits all hat.
Black Hat: Classic, cute and will go with everything!

Beauty.