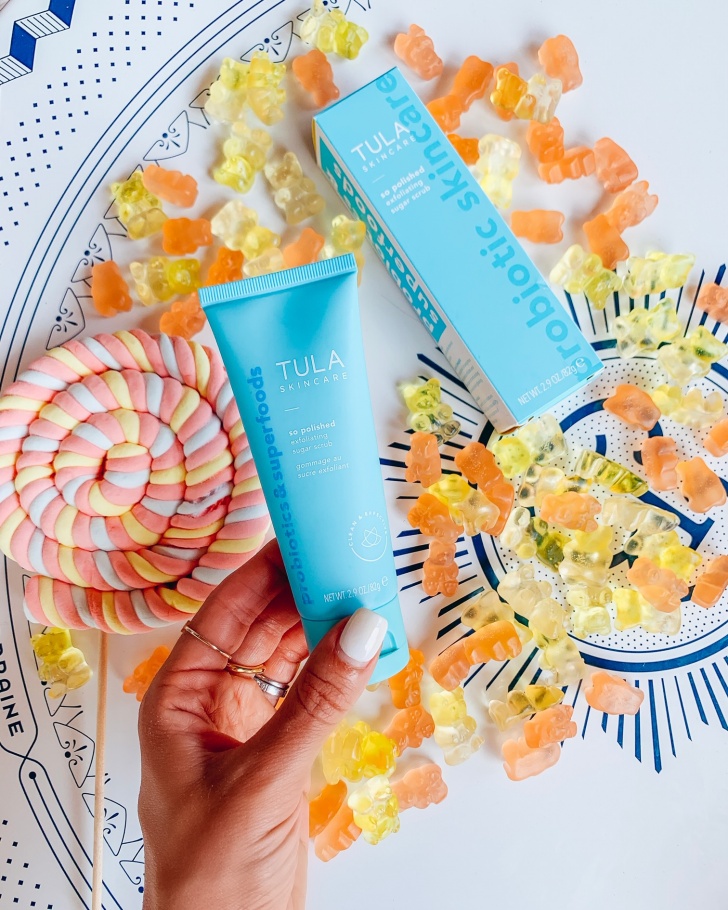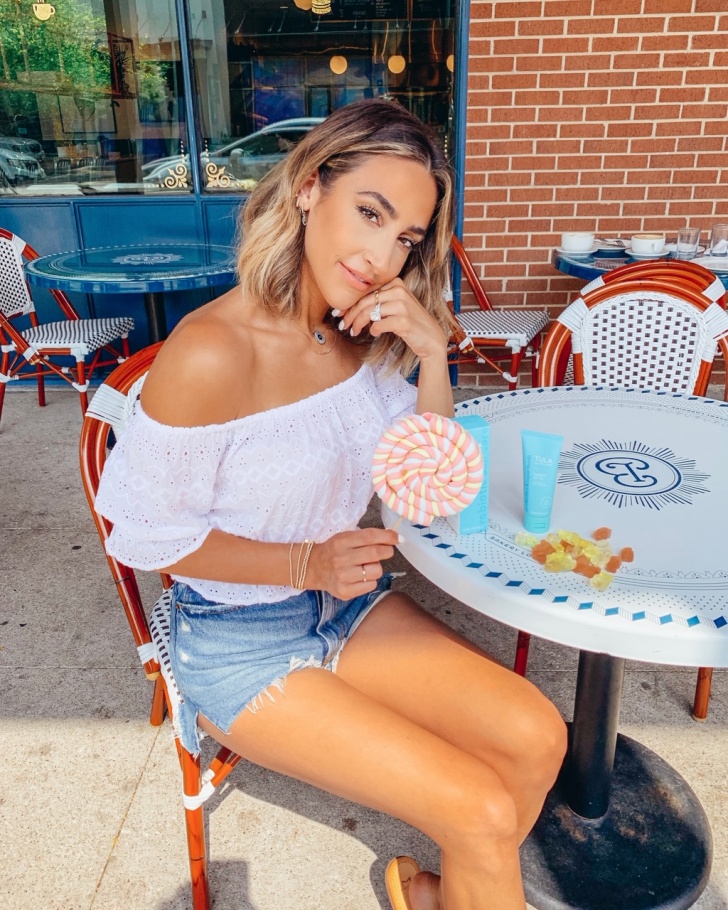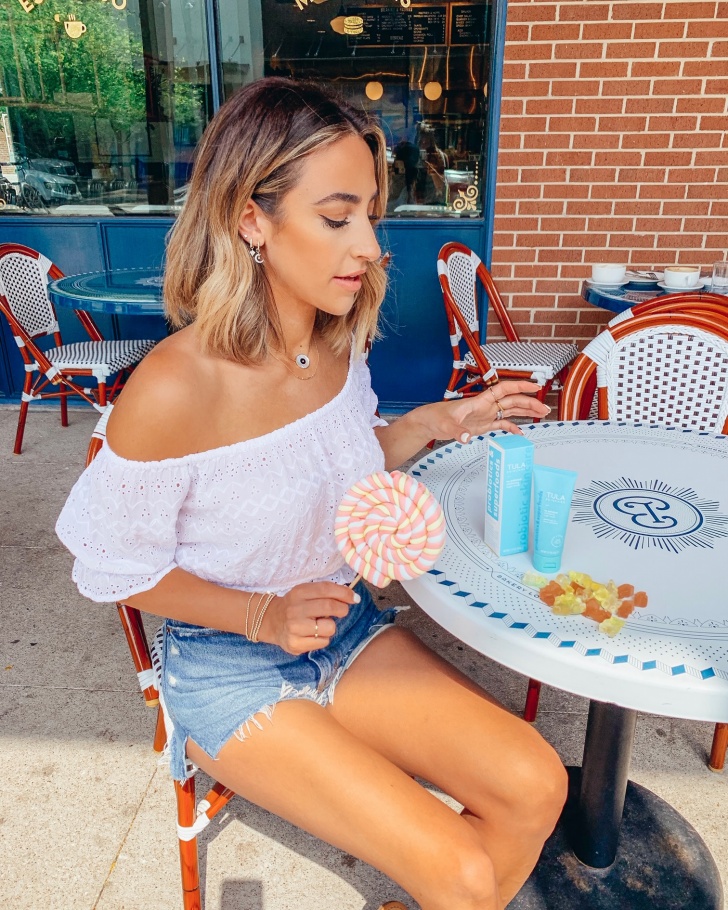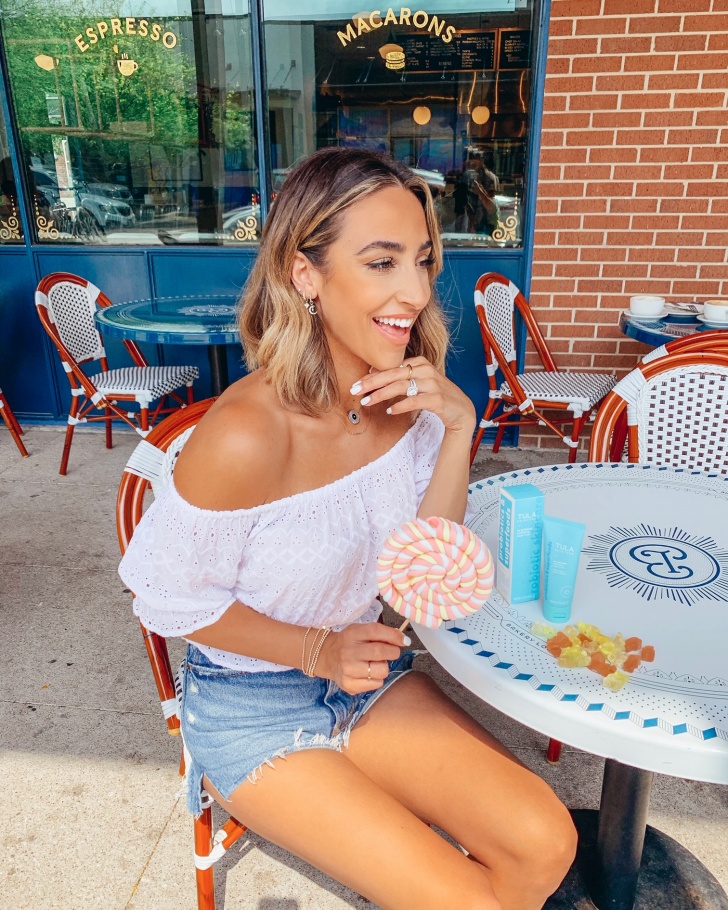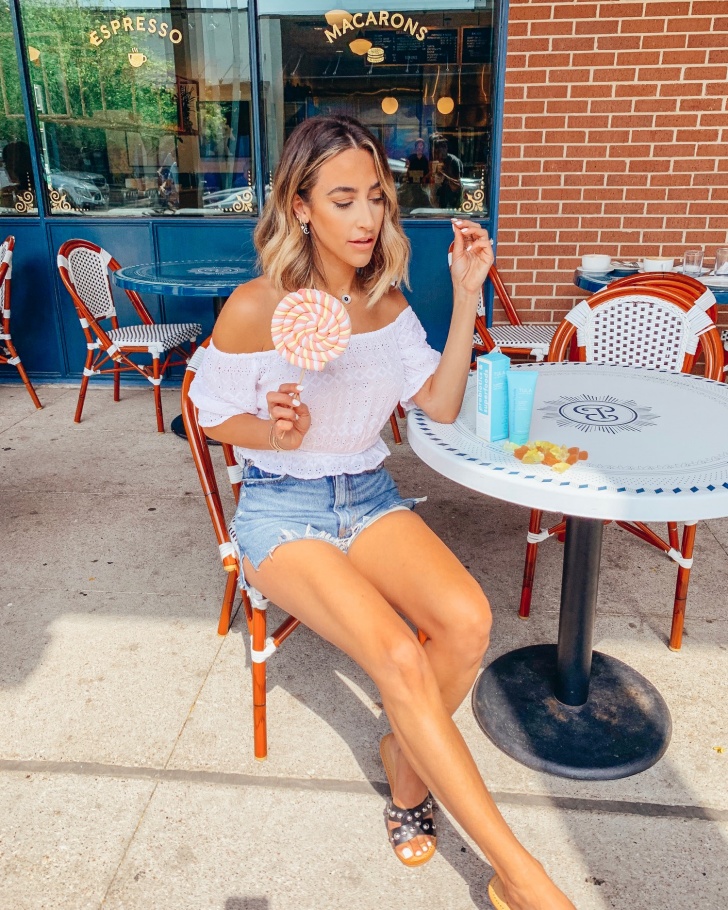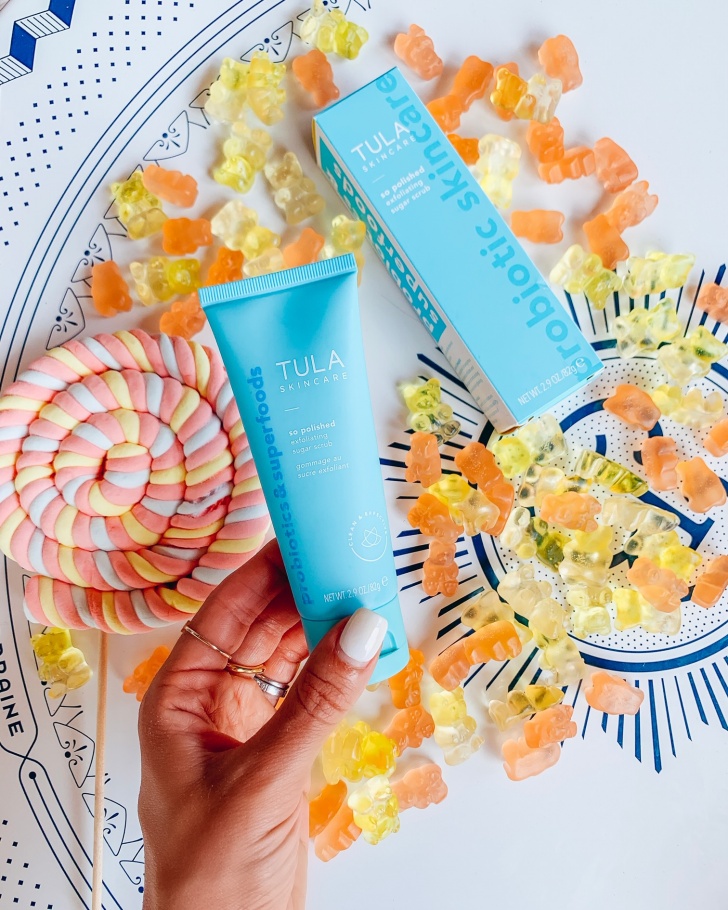 With the weather warming up and summer quickly approaching, I tend to gravitate towards lighter/less makeup. If you've been following for a while than I'm sure you know that I've always been big on skincare, but I step it up an extra notch when I know I'll be rocking my bare skin frequently.
I add in extra serums, do masks weekly, get religious with my SPF and make sure I exfoliate on a regular basis.
I have tried tons of different exfoliators over the years and usually feel like they fall into two camps: too harsh or do nothing. I like a scrub that will do the job but not be too abrasive on my skin. On the other hand, the ones I've found to be more gentle, usually do nothing!
I finally found a sugar scrub I LOVE and have been using three times a week for the past few weeks!
I'm so excited to be able to exclusively launch Tula's brand new So Polished Exfoliating Sugar Scrub today for my readers only (how cool is that?!). They sent me this product early to try and I have been using it for weeks now to really test it out for you guys! So many of you have been noticing a difference in my skin and messaging me that I'm glowing haha, I think this stuff has played a huge role in that.
I've been using Tula for the past 4+ years (since before they got really popular) and have always been a huge fan of their products, so it's no surprise I am obsessed with this scrub. If you're new to Tula, they are a probiotic skincare line that has done wonders to keep my skin clear, fresh and glowy for the past four years! If you haven't read it yet, I shared a whole post about my Tula essentials here.
I was so excited when they asked me to launch this product! With their growing popularity and people finding out how bomb the brand is, new products have sold out etc., so I was beyond happy to be able to share it first with my girls! So, if you want it, grab it!
I love the So Polished Exfoliating Sugar Scrub so much because it's the best of every world. It exfoliates my skin and leaves it super soft and glowy but does it in a gentle way! There's something super satisfying about rubbing it into your face and feeling it melt in. I also notice a major "glow from with-in" look after I've used this. It's kind of like that ultra clean, smooth look you get after a facial with none of the redness. Oh, and it smells like a DREAM!
The 411 on Sugar Scrub.
Having a scrub in your routine is important for so many reasons. Who doesn't love soft and smooth skin? The Tula So Polished scrub is packed with awesome ingredients including sugar, papaya, and pineapple (seriously smells amazing!). It reveals more radiant looking skin while deep cleaning your pores. Much like all the Tula products, the scrub includes probiotics which leaves your skin feeling so fresh and hydrated.
Tula recommends using the So Polish Scrub 2-4 times a week on clean skin for optimal results!
Use code: SOCOURTNEY for 20% off your order! 
Thank you Tula for sponsoring this post. As always, all opinions are my own.