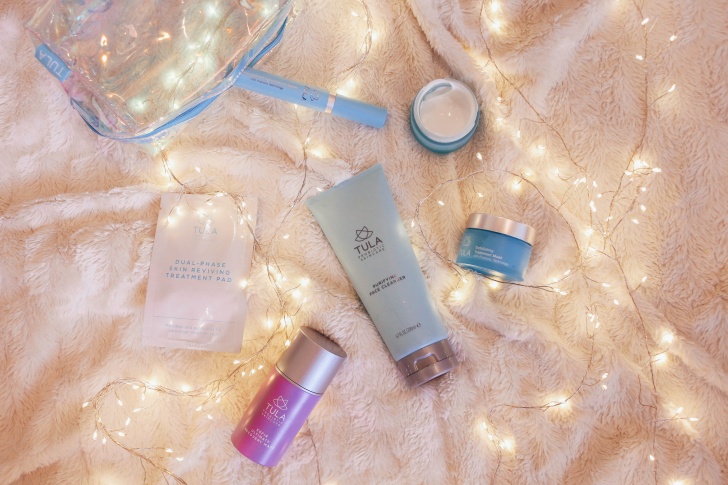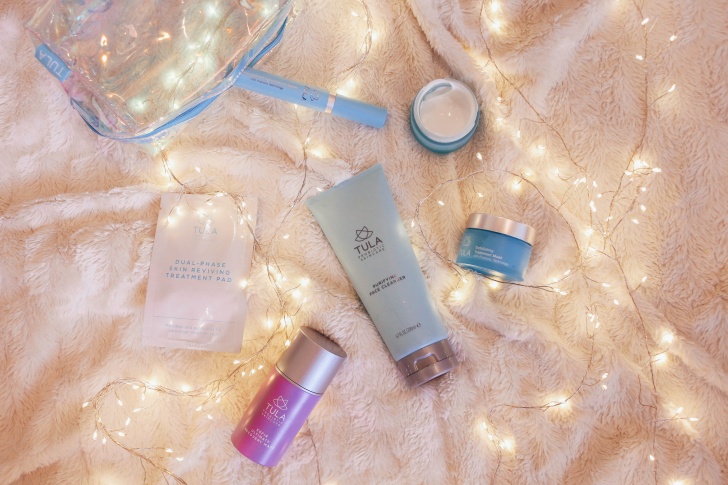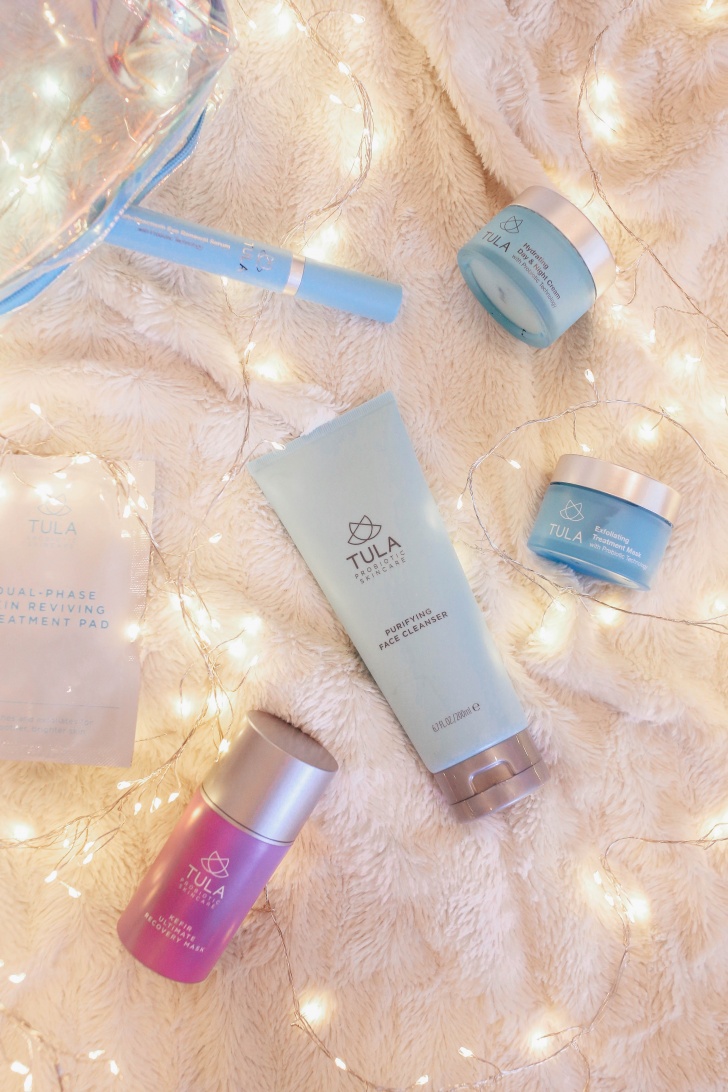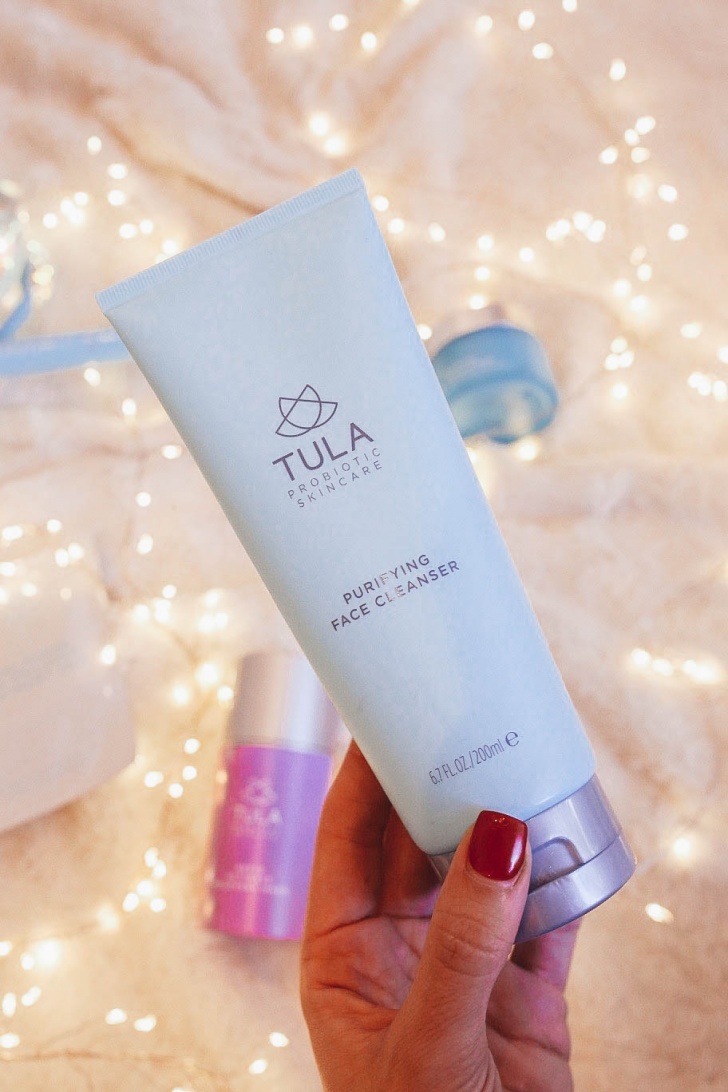 For the past 3-4 years, Tula has been the most prominent brand in my skincare routine. I, of course love to incorporate in other brands, but Tula has really been a staple in the daily life of my skin! If you're new to the line, let me give you the readers digest version (no pun intended). Tula is a probiotic skincare line that uses natural probiotics, amazing super foods like turmeric and blueberries and things like Vitamin C and retinol etc. They're also 100% free of phthalates, paragons, gluten, mineral oil, propylene glycol, petrolatum and are also cruelty free! Basically, they're an amazing line with products that work wonders to keep your skin looking clear and fresh. They have products great for dry, oily, normal and even acne prone skin. I've talked to so many readers who have previously problematic skin and Tula has done wonders to clear it up!
Since my early twenties, I've been a huge believer in investing in skincare, finding products that really work for your skin and being consistent with your routine.
Since I've been sharing their products for so long, I've gotten countless requests to share my all-time favorite products in their line, so that's exactly what todays post is!
The ultimate guide to all things Tula: my favorite products and how I use them.
Before we dive in, let me just say that I have loved all the Tula products I've tried! There has honestly never been a product of theirs I didn't like, but I wanted to really narrow it down for this post and dive into my absolute must-haves from the brand. The products I can't live without on a weekly basis.
Use code: COURT20 for 20% off your whole order.
This is the best face wash I've ever used! I love it so much because it really cleans the skin but is also gentle. Bonus, it removes makeup well! I use it both day and night and can tell it really helps to keep my skin clear and breakout free.
Best for: ALL skin-types!
My all-time favorite moisturizer! I have tried countless moisturizers and this one takes the cake. It's amazing at both hydrating and sinking in, so it doesn't leave your skin feeling too oily or dry. I also use this both day and night and swear by it as part of my routine!
Best for: Dry-normal skin.
This moisturizer is perfect for all my oily skin babes! It's gel based, so it almost feels like water going on the skin. It's hydrating, but very light so it's perfect for people with oily-combo skin. I also love to use this as primer for my makeup. It helps the foundation and concealer really adhere to the skin and last all day.
Best for: Combo-oily skin. If you have dry skin, I recommend using the Day + Night Cream and then layering this on top as a primer.
This is a GREAT mask. It exfoliates the skin and leaves it super glowy and fresh looking. I typically use it once a week and it really revives my dull looking skin. Alex even likes it, but shhh ;).
Best for: All skin-types.
Perfect for dehydrated or dull skin, this beauty is like the unicorn of face masks. It's ultra hydrating and basically makes your skin feel like a babies bum!
Best for: Dry, normal, combo, mature skin-types.
Oh my gosh, these things are gold! Trust me, just read the reviews. I really wanted these in my kit I curated with Tula because they're amazing. If you didn't get the kit or haven't tried them, they're dual sided treatment pads. You start with the serum side, run it into our skin and then do the exfoliator side and they buff off any dull or dead skin, leaving your face so glowy and silky smooth. It's basically a mini 5 minute facial!
Best for: Normal, combo, oily, mature, sensitive or dull skin.
Note to the newbies.
If you have never tried any Tula before, they also have a bunch of great kits you can snag to test things out and really find your favorites. Hint, hint to all you besties, daughters, moms and hubbies out there…they also make GREAT gifts! I'm loving this, this and this kit! They are all such a good value and allow you to try a little bit of everything!
Have you tried Tula? If so, what are your favorites?! I'd love to hear. On another note, do you guys want to see a full and updated, morning and night routine?