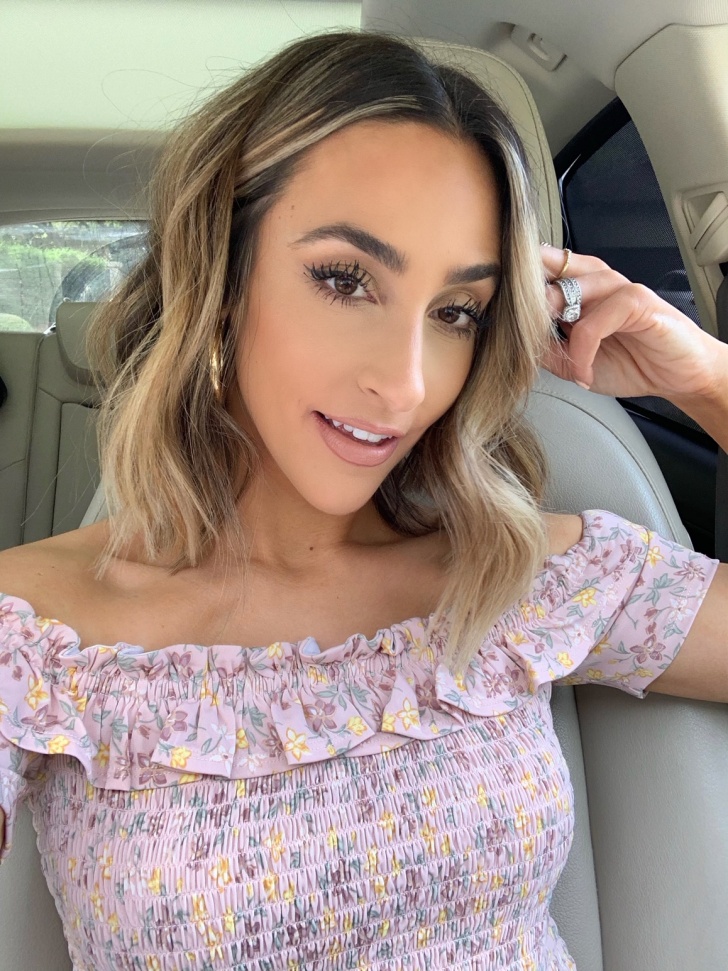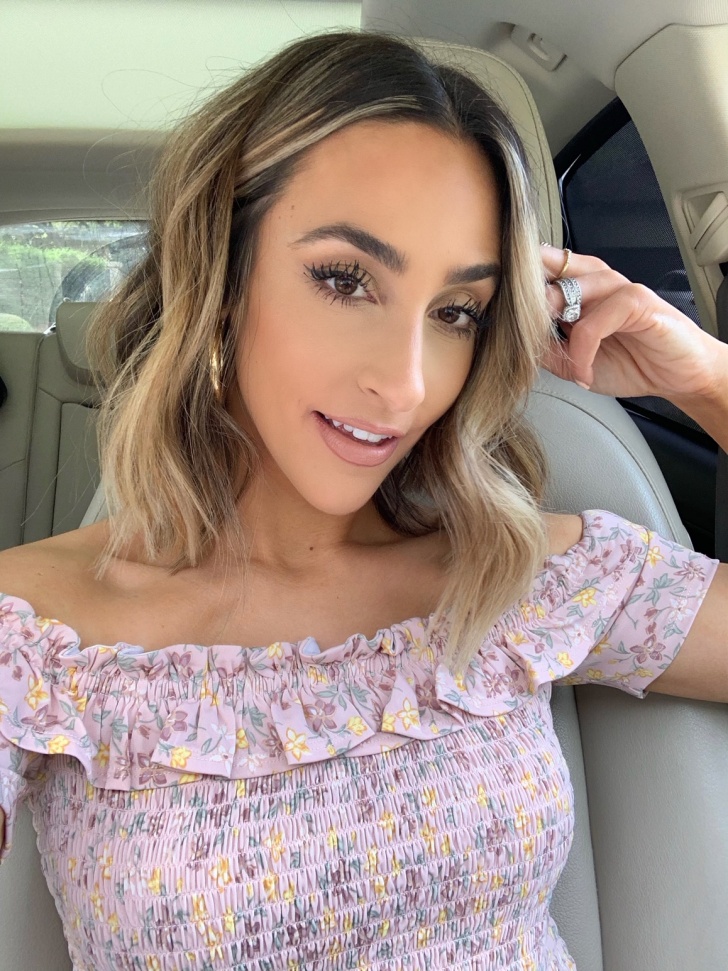 Over the last few weeks, I have done so many of my blogging girlfriends makeup and it's really sparked a ton of questions on tips and products. All of these products are things I've been using on the daily, traveled with and used on all my friends! Everyone has a different skin-tone, skin type, eye color, etc. and these worked equally as well on everyone. So, it's safe to say they are very universally flattering!
Since I've gotten so many questions, I thought it would be easiest to put everything into a post so you guys could see it all in one place and shop easily!
Skin Prep.
Charlotte Tilbury Magic Cream:After I apply my skincare, I love using just a little of this magic cream to really make the skin extra hydrated and youthful looking. If you have very oily skin, skip this step.
Fenti Beauty Primer:This acts as a nice base to smooth skin, blur your pores and makes your skin feel so soft. I've used this on all skin types and it looks so pretty!
Face.
Amazon Beauty Blender dupes: these are one of my favorite finds!! Head to my Instagram and watch my "sponge" highlight to see how to get them damp and ready to use.
Nars Foundation: I've been LOVING this foundation lately. The coverage is so good but it looks and feels really natural on the skin and not cakey at all.  Again, I've used this on pretty much all skin types and it looks beautiful. If you prefer less coverage, try this.
Becca Illuminator: I use this under my concealer to cover up any darkness. You can read all about covering up dark circles here.
Tarte Concealer: I've raved about this a million times! If you have dark circles, this is your concealer.
Charlotte tilbury Pressed Powder: I use this on a DAMP beauty blender – try the Amazon dupes here. I just swirl the damp beauty sponge into the powder and press it into my under eyes and t-zone area!
Fenti Beauty Loose Powder: (Shade: Butter) – this is my current favorite loose powder! It can be used under the eyes and on the face if you don't want to have different powders for each! If you're oily, this is great for setting the whole face! Again, use a damp beauty blender and PRESS into your skin for the most natural looking finish.
Kat Von D Contour Palette: – love this for adding extra brightness under my eyes! I'll take my damp beauty blender and mix the two light shades together. The contour shades are also great if you're into contouring. I usually only contour for events and just use bronzer on an everyday basis. I can do a whole contouring post if y'all are interested, let me know!
Hourglass Bronzer: – I have been obsessed with my $20 bronzer find lately but it's totally sold out now! I'll keep an eye on restock for you guys. On this trip, I brought one of my all-time faves, this hourglass bronzer in radiant light. This one is pretty dark, so you don't need much but it is BEAUTIFUL and gives your skin the most gorgeous glowy look. If you're a different skin-tone than me, they have several shade options.
Charlotte Tilbury Blush: This color looks so pretty on everyone I've used it on! It's a really universally flattering shade, but if you prefer something more pink or peach, I love all her blushes.
Eyes.
Tarte Toasted Eyeshadow Palette: On an everyday basis, I just use eyeshadow in my crease and that's it, but when I travel I take this palette most of the time and find I can create so many looks for day and night!
Anastasia Clear Brow Gel: The best brow gel for keeping your brows in place while keeping them feeling and looking natural and not "crunchy" haha.
Lancome Brow Define Pencil:I use medium brown 11! Current favorite brow pencil on days when i do like to fill them in a bit (again, mostly events).
Kat Von D Liquid Liner: I've talked about this a million times. It's my go to liquid liner!
Mascara Primer:If you've been following for more than a week, you've heard me rave about this product! It makes the biggest difference in lashes length and fullness but needs to be used correctly – head to *this post* for full details.
Mascara:The Monseuir Big has been my ride or die lately, I usually mix it with one of these other favorites.
Lips.
Liners: I packed Soar, Stripdown, Whirl on the past few trips.
Lipsticks: MAC Blankety, Angel and this Marc Jacobs liquid lip.
Urban decay setting spray:I always pack this setting spray on trips and use it for events. It definitely helps your makeup last for hours!