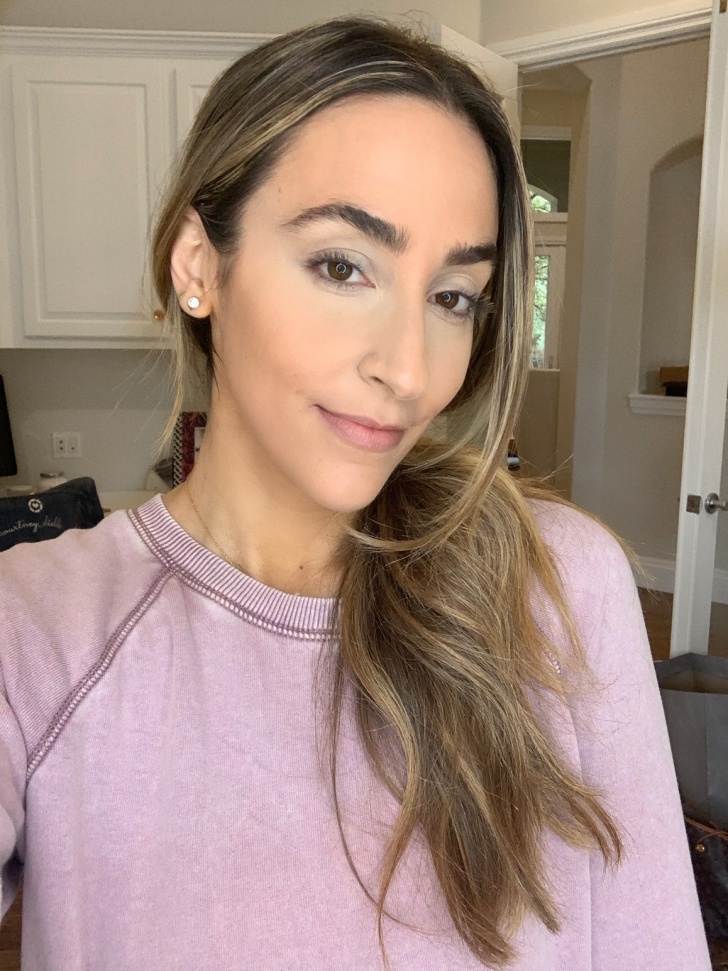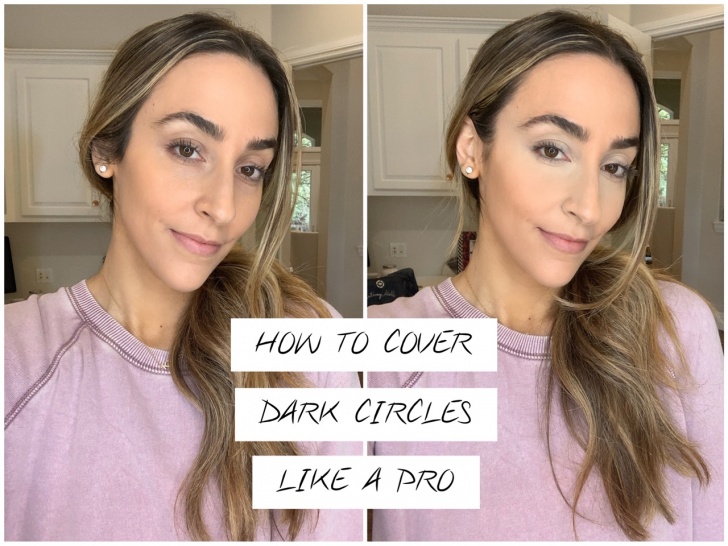 I share this pretty frequently, but if you're new around here you may not know (because I do a good job of covering them, lol) but I have really dark under eye circles. They're completely hereditary, so no matter how much sleep I get, nothing helps. I spent many years (ahem, my high school and college days) being unhappy with them and while I of course wish they'd magically disappear, I have figured out the next best thing: HOW TO COVER THEM FLAWLESSLY. After many, many years and failed attempts wasting money on concealers that didn't cover and powders that made me look 500 years old, I have found and perfected the routine that works for me.
Before we hop into my 4 step process, I want to emphasize them importance of a damp beauty blender! Take your beauty blender and run it under water, squeeze it in and out until it really expands. Squeeze out all the extra water with your hands and then wrap it in a hand towel and give it one more squeeze. It should be expanded and damp, not wet or dry. If you are looking for a more budget friendly option, Loreal makes a great sponge as well.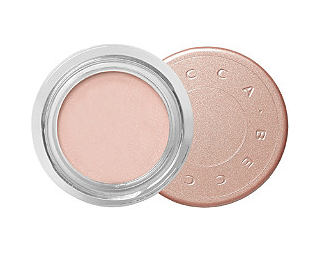 Becca Under Eye Brightener
*You can skip if you don't have dark circles*
My secret weapon to kick dark circles. This stuff is amazing at "correcting" any blue tones with it's peachy/reflective coloring. I like to use it on the inner areas of my under eyes to add some extra brightness.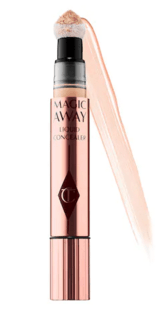 Charlotte Tilbury Magic Away Concealer
This concealer is a new(er) discovery. I've been using it for a few months now and I am hooked. It hydrates the under-eyes so beautifully and covers well! I personally need a HINT more coverage in my very darkest spots, so I like to use this as my all over base if you will and then just do a dot of the next (see step 3) concealer below to really cover those bad boys.
Take the concealer in an upside down triangle under each eye. I like to take it down the sides of my nose to slim and extend it up past past my eye to my hairline to really give the look of a lifted face. You can tweak this shape based on your face! Just play around and see what's most flattering.
Shade: 3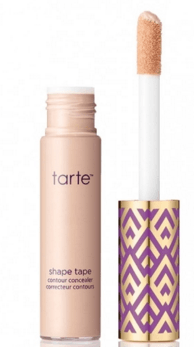 Tarte Shape Tape
If you want a full coverage concealer that doesn't crease, you just can't beat this! It comes in a million shades and covers everything. I like the hydration of the step 2 concealer for all under my eyes and just use this to dot the extra dark area and/or use this when I am doing a full glam for an event or something dressy.
Shade: Light Sand
Step 4.
I wanted to give a few options as far as powder goes as everyones needs one and budget are a bit different! I highly recommend all three.