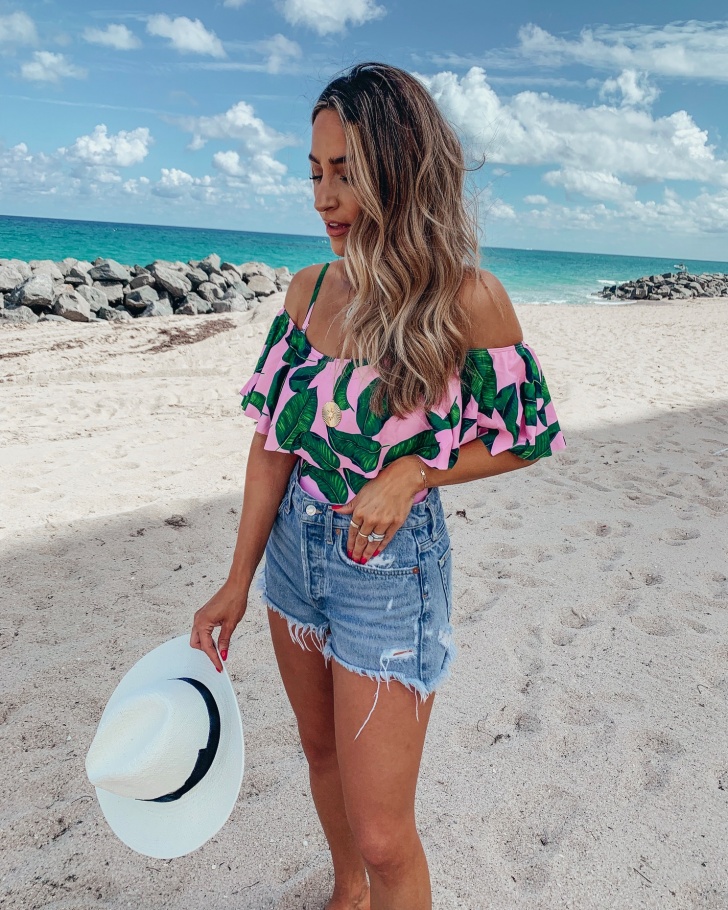 Every year when the warmer temps roll around, I crave a tan. Don't we all? I'm not gonna lie, there is nothing quite like a real tan. But other than the occasional trip to the beach, who has the time?! Even if I did have the time, the older I get the more conscious I am about protecting my skin at all times. Enter, self-tanner, the instant solution to all your spring break fomo. The self-tan is what I like to refer to as the older, wiser sister to the real tan. I shared this post last year on my favorites and since I've tried so many new products lately, I thought it was time for an update.
As far as application goes, I still do all of the tips I shared here.
Favorite Self-Tanners…
Gradual Glow.
On a day to day basis, I love a good gradual glow. Each of these can be used several times a week and help build a slow and steady tan. All of them are clear/white, so they don't stain anything AND bonus, you don't have the extra step of washing them off in the shower if you're ready to head out. They can all make you pretty tan if you build them up, but it typically takes more than one application to get that kind of tan. You will get darker after one application but it will be more of a natural looking tan rather than a "just back from the beach" tan.
I like to think of these as maintenance tanners – they keep you where you want to be and can also be applied on top of a more intense tan to help with longevity.
NKD Skn Gradual Glow  – Affordable and organic? Sign me up! This doesn't leave any weird smell and goes on white like a lotion. I would STILL recommend using a mitt here for the best results. This is the self-tanner I used while pregnant.
Isle of Paradise Tanning Drops – These are the "tanning drops" you have probably seen all over Instagram. Essentially it's a little bottle with a dropper that you mix into your lotion. The more you add, the tanner you get. These have been all the rage and again, I get it for convenience factor but they can tend to get a little orange on the hands if you're not careful. Use my blending with lotion trick from this post and you will be fine.
Tan Luxe Tanning Drops – The tanning drops mentioned above sell out frequently and it led me to discover these! They are little pricier but more user friendly in my opinion. I never notice streaking or anything! I use the body for body and they also have a separate one for face that I have and love. They are also super easy to travel! I took them to Florida and would apply them either at night or in the morning to make sure I'd stayed tan throughout the day.
Almost Instant Tan.
These are the self-tanners I typically use before an event or something where I know I want to be pretty tan (rather than a more natural day-to-day glow). I apply both of them at night, sleep in them and shower them off in the morning. You want to make sure that when you shower them off the next day that it's a fairly quick shower, no exfoliating etc. When you get out, moisturize heavily to ensure your tan really lasts.
Bondi Sands Self Tanning Foam Ultra Dark – This tanner is SO good. I've been using it for quite a while and really have no complaints.
Loving Tan 2 Hour Express – Technically these can be washed off after 2 hours. However, I still sleep in this tan because I didn't think it got dark enough (for my taste) after the 2 hour mark. They have a regular version of the tan that isn't marketed as their two hour and it's great as well. If you are in a rush, they will give you enough of a tan after 2-3 hours to make it work!
Let's be Extra.
Let's be honest, some days I'm low key, no makeup and others I like to be a little extra. When I have an occasion (dinner, event, girls night, beach trip), I love to apply something to give my skin an extra sun-kissed glow. This is one of those things that I feel like celebrities use, but no one talks about or shares! I've found two products that I LOVE. Both work really well but they are a little different.
Charlotte Tilbury Super Model Body – This product has a cool roller than you use to apply it directly on your skin. It gives your skin a golden shimmery/glowy/highlight look and is really pretty in photos! I love using this on the décolletage area and legs for a night on the town!
VITA LIBERATA Body Blur – This is a super random product that I've never heard anyone share but I discovered one day and have been in love! I took it to Florida and use it non-stop. It totally gives your skin an airbrushed/flattering look. It has a brown tint to it (zero orange, it's more cool toned) and goes really nicely on top of a tan! It also looks great in photos and I haven't noticed it coming off on my clothes, but I don't put it on areas that my clothes would cover.
Other Must-Have Products When Tanning.
This lotion – I love it for blending out any lines and hydrating my skin in-between tans.
A great exfoliator  – This one is really nice and smells amazing. I feel like it still take 2 showers to get it all the way off, so if you have an event, I recommend letting your tan fade and exfoliating a few days prior.
Tanning mitt – I love this one, but I'm sure they all get the job done.
That's it for my current tanning favorites. What are your go-to's? Anything amazing I need to try?