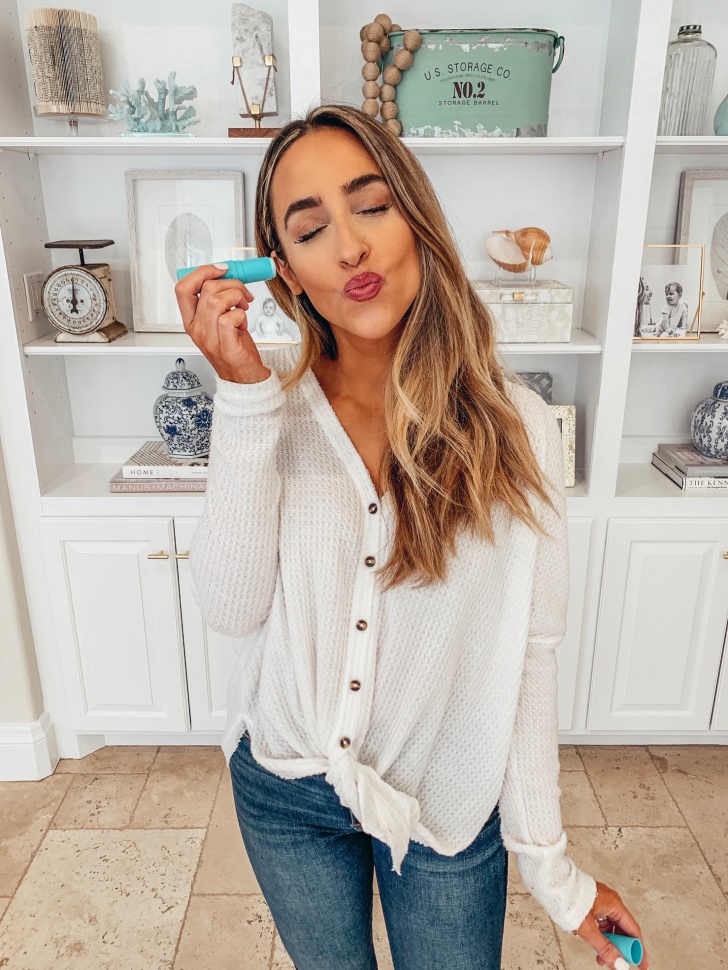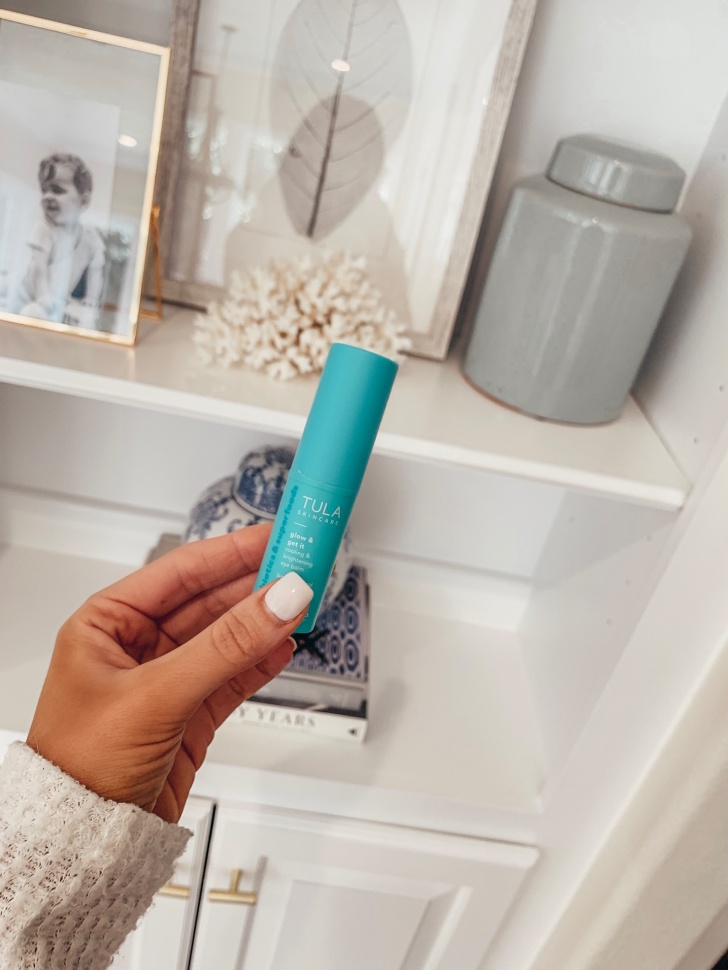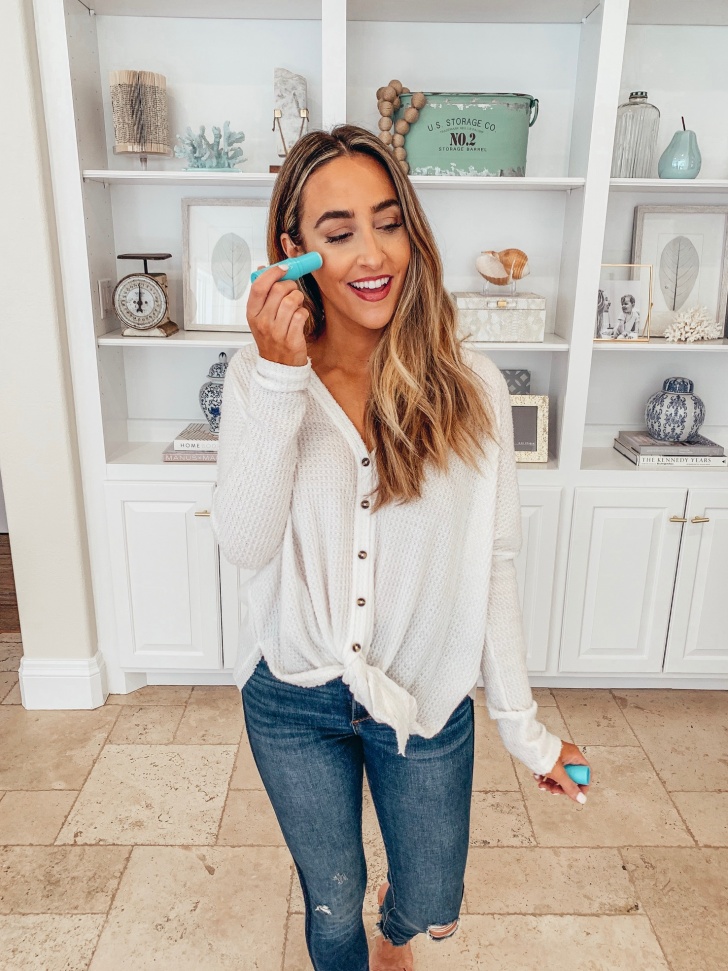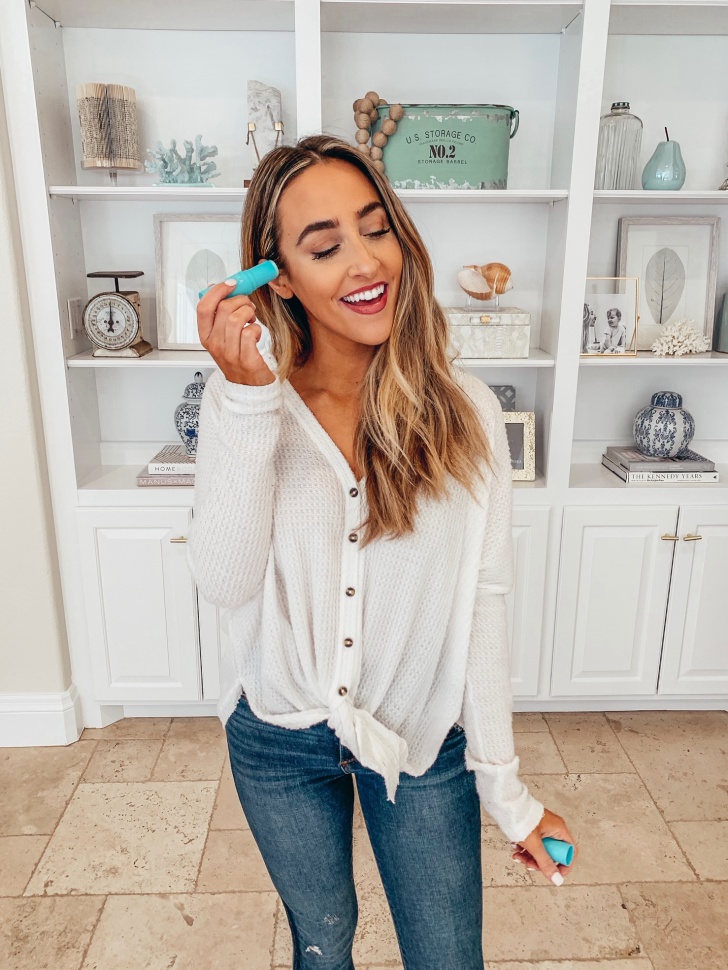 I often get asked how I "do it all". If I'm being honest, I don't feel like I can do it all on most days! Making lists is something that has really helped me over the years. I just write down everything on my to-do list and try to knock things out one by one when I can. I do some things before Kinsley wakes up, some during nap time and of course some after she goes to bed. While being a mama has definitely made me more efficient, I'll take any help I can get to look well rested and give myself that morning "wake up" boost! Tula just came out with a product, the "Glow & Get it" cooling and brightening eye calm and let me tell you, this stuff is totally helping a girl out!
I've been using Tula consistently for about 4 years at this point, so I always get excited when they drop a new product, but even more so for this one because it's right up my alley!
It comes in stick form, making super easy to travel with or throw in your bag for a mid-day refresh. It's also just super cute, so I'm not mad about that either. Like all other Tula products, this little wonder stick is packed with probiotics and also infused with caffeine, aloe, apple, watermelon and blueberries! It also has the craziest, instant cooling and tightening effect that really wakes me up in the morning.
Let me break it down.
The caffeine helps wake up tired eyes, the aloe, apple and watermelon help provide deep hydration and the blueberries are rich in antioxidants and help protect the skin!
Needless to say, I'm obsessed. I am a bit worried this beauty will sell out, so I'd grab it up quick if you're interested.
Other Tula Must-Haves to get you started?
If you want to read more about why these are daily favorites, head over to this post.
Use code: COURT20 for a discount at checkout for 20% off your order!