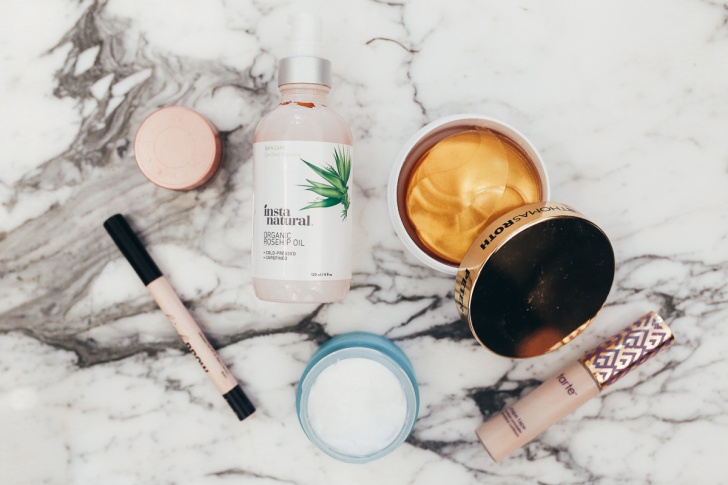 If I've learned one thing over the past few years, it's how to look well-rested when you're actually not. We ALL have seasons of less sleep. Whether it's the product of a bad breakup, extra-long work week, or a precious new baby :), I think it's safe to say that none of us want the lack of sleep showing up in the form of dark circles – or anything else for that matter.
These tips, tricks, and products have totally saved me over the years and helped me feel and look more rested. You can do all of these steps for the maximum results or just do one or two if you are in a pinch for time.
1 // Shower + Get Ready
My first tip is a big one – shower and get ready. Now, this may seem difficult, but it's totally doable and worth it. I've been hopping in the shower every morning (I don't wash my hair daily, just wanted to add that) and it really wakes me up! I feel so much more alive, clean, and ready to take on the day. After I shower, I like to get ready while Kinsley is napping. Nothing too crazy since I usually don't have much time, I typically just do my everyday routine – you can watch it here. It only takes me about 10 minutes, and I feel way more put together! I don't know what it is, but personally, when I get ready for the day I find that I'm way more productive.
2 // Hydrate Your Skin
Staying hydrated is super important, and will help your skin look fresh instead of dry and tired. I like to hydrate a few different ways. The first is, of course, drink a ton of water! I love regular water, but I also love sparkling water when I need a switch up. My favorite is the brand Spindrift in the flavor orange mango! They're delicious, and the flavoring doesn't taste fake, unlike some other sparkling waters I've tried. I get mine at Trader Joe's, but found them here on Amazon if you don't live near a TJ.
I also hydrate with the skincare products I use. My current two must-have hydrating skin products are the Tula Day and Night Cream (use code: COURTNEYFALL20 for 20% off their whole site and free shipping!) and this organic rosehip oil, which is super hydrating, amazing for your skin, and crazy affordable!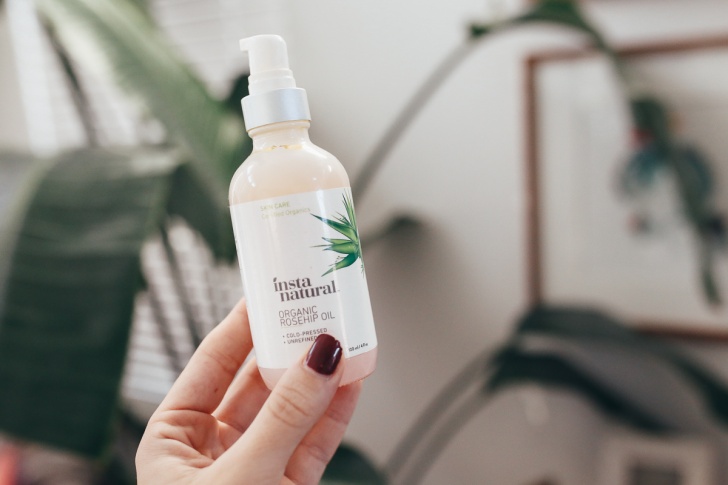 3 // Eye Patches
The next thing I like to do is apply my favorite eye patches. These are my secret weapon! They work wonders for waking up tired eyes! BYOB tip – put them in the fridge to get the most bang for your buck. They are amazing, and I swear by them. They have caffeine and totally plump, tighten and de-puff the under eyes. These are also amazing to use before any event – date night, wedding etc! I also love using them to wake up and de-puff my eyes after an early flight. At first glance they may seem a little pricey, but they come with a ton of patches and are worth e v e r y penny!
4 // Correct + Conceal
If you have been following me for a while, then you know I've shared that I have hereditary dark circles! No matter how much sleep I get, my under eyes are always dark, so I have learned over the years how to cover them up like a champ. I have tried every corrector and concealer under the sun and have found the combo that works best for me! Everyone's eyes are different, but I owe all my under eye success to these products.
First, I use one of my two favorite correctors – Bobbi Brown corrector in the shade "light-peach" or Becca's corrector (they only have one shade). Both are amazing and I honestly just use whatever I see first. The Bobbi Brown one comes in a bunch of different shades for every skin tone, but if you are around mine, then I think the light-peach would work for you! I place a little bit of the corrector on the darkest parts, which for me are the inner part of my under eye, and then apply my favorite concealer on top. My two favorite concealers are Maybelline Age-Rewind (a total drugstore MUST) and Tarte Shape Tape. If you are looking for serious coverage that doesn't crease, the Shape Tape is AH-mazing.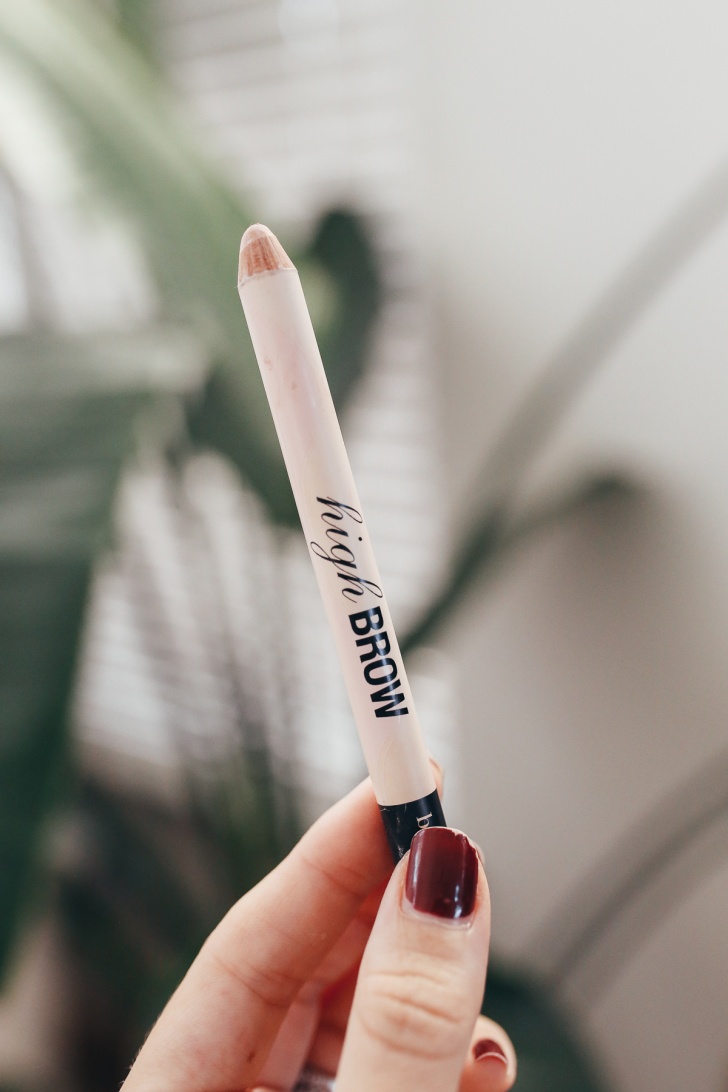 5 // Highlight
My last tip is all about brightening the eyes! I shared this on my IG stories a few days ago, but I love to brighten my eyes with the Benefit High Brow in the light pink shade. The pink/lavender undertone really helps to make the whites of your eyes look extra white. I use it three ways…
Under my eyebrows to give the illusion of a more lifted and sculpted brow.
In the inner corner to brighten my eyes and make me look more awake.
In the waterline to really open my eyes up and make them look bigger!
You can do all of these steps for the maximum outcome or just do one or two if you are in a pinch for time! Do you have any tricks that help you look and feel more awake?

SaveSave