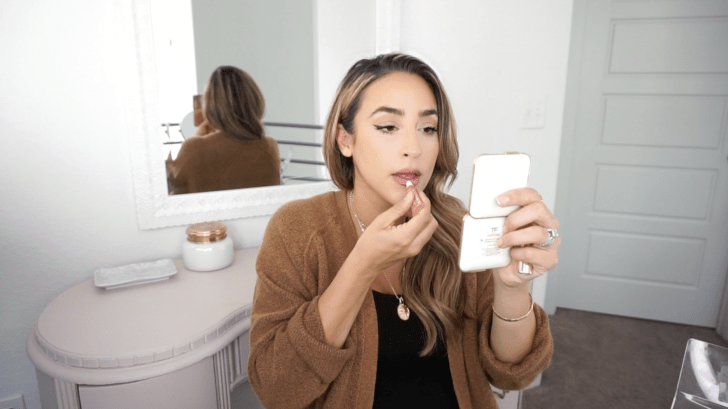 Todays video is a very highly requested one, My Everyday Makeup! On an everyday basis, I like to keep things quick while still looking put together. So, over the years I've developed a routine that gets the job done in 10 minutes or less. The products and techniques in this video help my makeup last all day long (on my skin) with no touch-ups, minus the lip of course.
Incase you're new here, as a point of reference, my skin is very normal! Not too dry, not too oily, so I would recommend tailoring this look to your skin type by either using the right primer for your skin (if you're unsure of what that is, check out this post! I share my recommendations for basically everything) or adding more or less powder. If your skin is very oily or you're not a fan of cc creams, I would recommend trying my favorite powder foundation. I've been reaching for it a ton lately and tend to just switch between it and my cc cream. If you do go for the powder foundation option, I suggest picking up the brush too, it's applies it perfectly!
If you haven't subscribed to my YouTube channel, you can subscribe here! When you do, you'll get an email notification when a new video goes live! 🙂 That way, you'll be the first to see my new videos!
Products Used

Brushes Used

What I'm Wearing

My Jewelry
Mostly everything I'm wearing is Miranda Frye. Use code COURTNEY for a discount!
If you have any questions leave them below in the comments and I'd be happy to help! What videos do you want to see next?