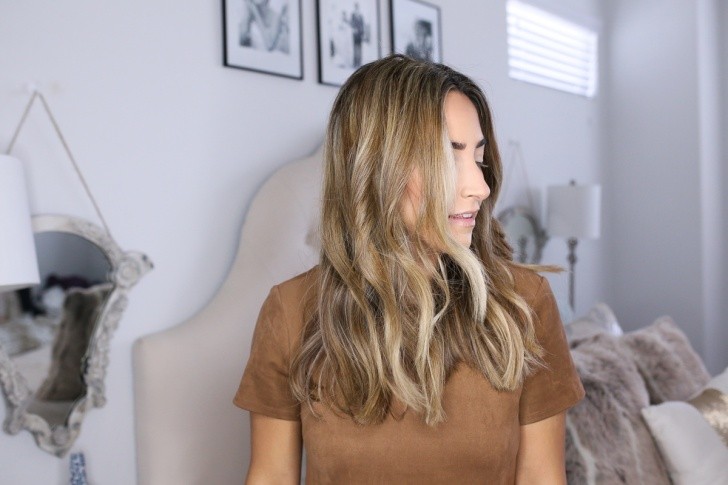 The weather has finally started to cool off here in Austin and fall is in the air! The chill has come just in time for my favorite month of the year, October. Now, I may be a bit biased since my birthday is this week, but dang October is a great month! Pumpkin everything, changing leaves, the holidays around the corner, cozy layers and of course, fall beauty.
Nordstrom is one of my absolute favorite destinations for all things beauty and style. I often get lost strolling the aisles and end up walking out with at least 10 lipsticks swatched on the back of my hand and 2 in my bag! I like to call this doing my "research".
With fall in full swing and the holidays (aka. holiday parties) fast approaching, I like to have a few go-to looks in my arsenal. Looks that I know will always work, be seasonally appropriate and give me a glamorous but not over-done look. If you guys are anything like me, the closer we get to the holidays, the less time we have to get ready! So, it's important that in addition to the above mentioned musts, the look above all else needs to be quick.
So, today I thought it would be fun to share an eye look I created that I know will be one of my go-to's this fall using some of my favorite products from Nordstrom.
Face Routine
I started with this primer, it really helps fill in any pores and makes my makeup last all day long. Then, I used this foundation. I love how flawless if makes my skin look. It gives me great coverage but also doesn't look too heavy! Once my foundation was buffed in, I set my whole face with my current favorite powder, in shade 'medium'. Then, I added some dimension back into my face with my favorite contour of all time, this one. Y'all, I love it so much! It has the perfect under-tone and I love that it's a duo instead of a whole palette. I've been using it for about 2 years  and haven't found anything that I like better since (which is saying a lot coming from me!). Then, I went in and bronzed up my skin with this bronzer (shade: Luminous Bronze Light) and topped it off with my #1 blush pick of the season, in the shade 'ecstasy'.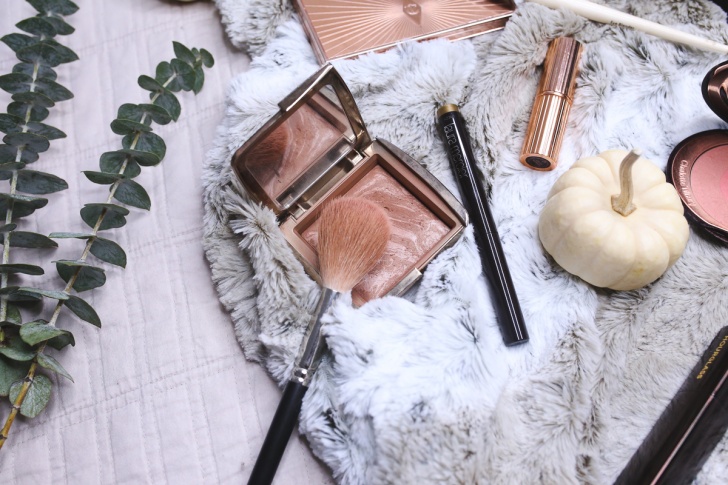 Mini dance party break…:)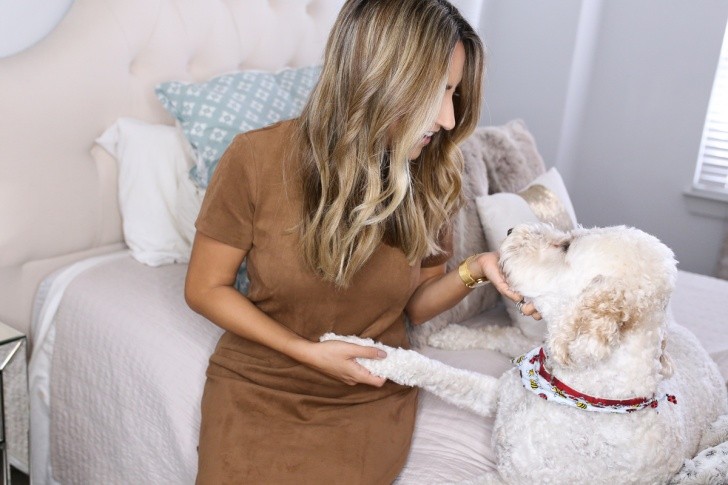 All about the eyes
Step 1 / Gold lids
Now it's time for the focus of the look, the eyes! I am totally obsessed with the Laura Mercier Caviar sticks. They are so pigmented, easy to use and last all day. This one in 'Gilded Gold' is a must for fall and the holidays. It's the most gorgeous true gold. I literally just draw it all over my whole lid  and that's it, no brush required!
Step 2 / Bronze Crease
When possible, I like to use products more than one way! If you've been following me for a while, then you probably know that one of my favorite tricks is using bronzer in my crease as my transition color! First, I started with the contour shade and blended that in my crease. Then, I went in with the bronzer and did the same and that's it! How easy is that? I love how quick yet glam this look is.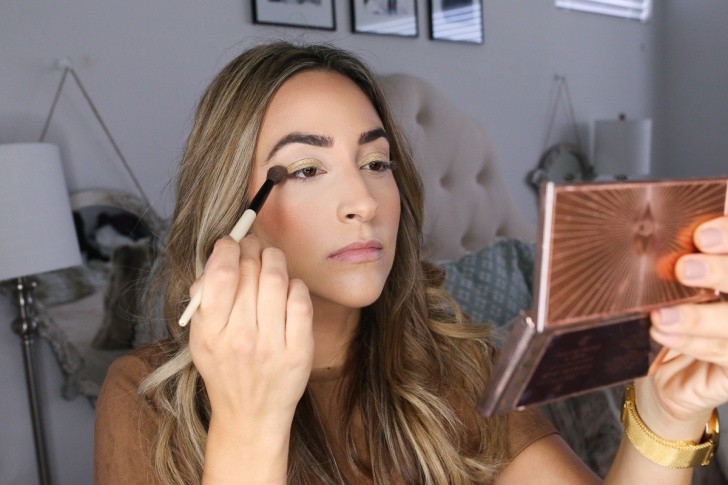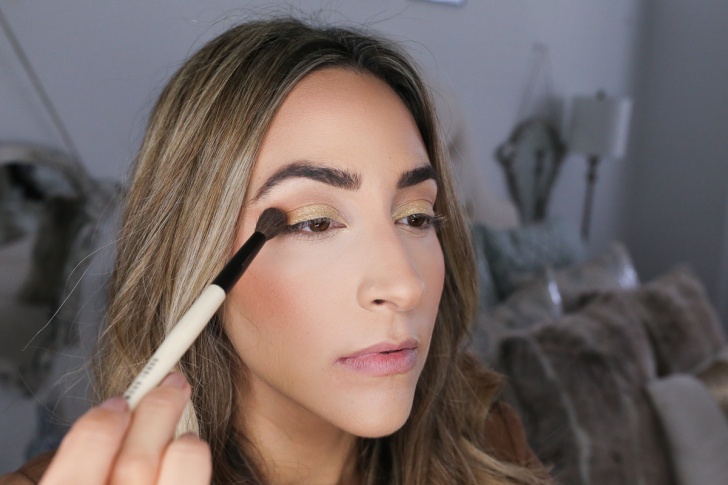 Step 3 / Liner + Lashes
Then, simply top it off with your normal liner and mascara. I used this liner and this mascara primer and mascara combo. If you want to see how I do my mascara, check out this post!
Lips
Lastly, I topped it all off with the perfect fall nude. This shade (in 'Hepburn Honey') has the most beautiful warm undertones that compliment this look like a gem, but any lip color would work!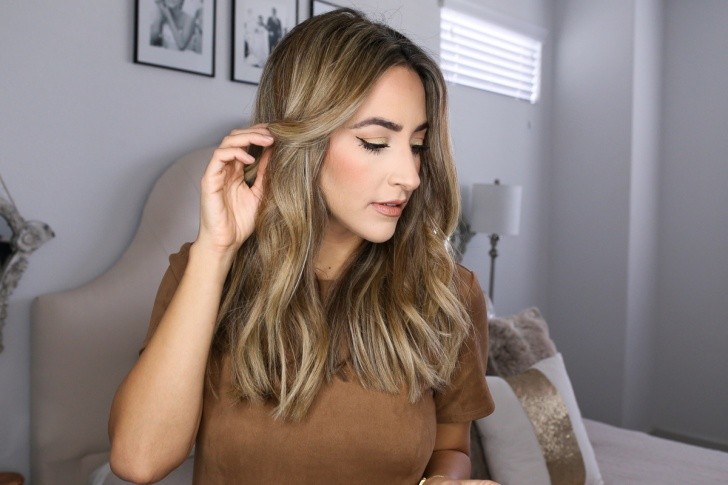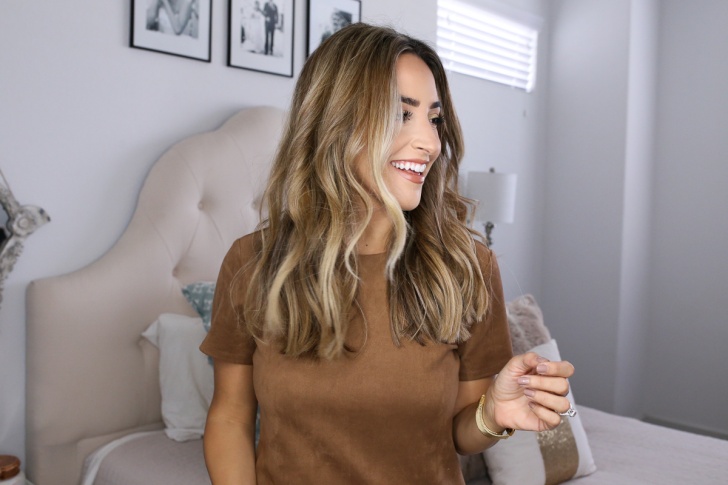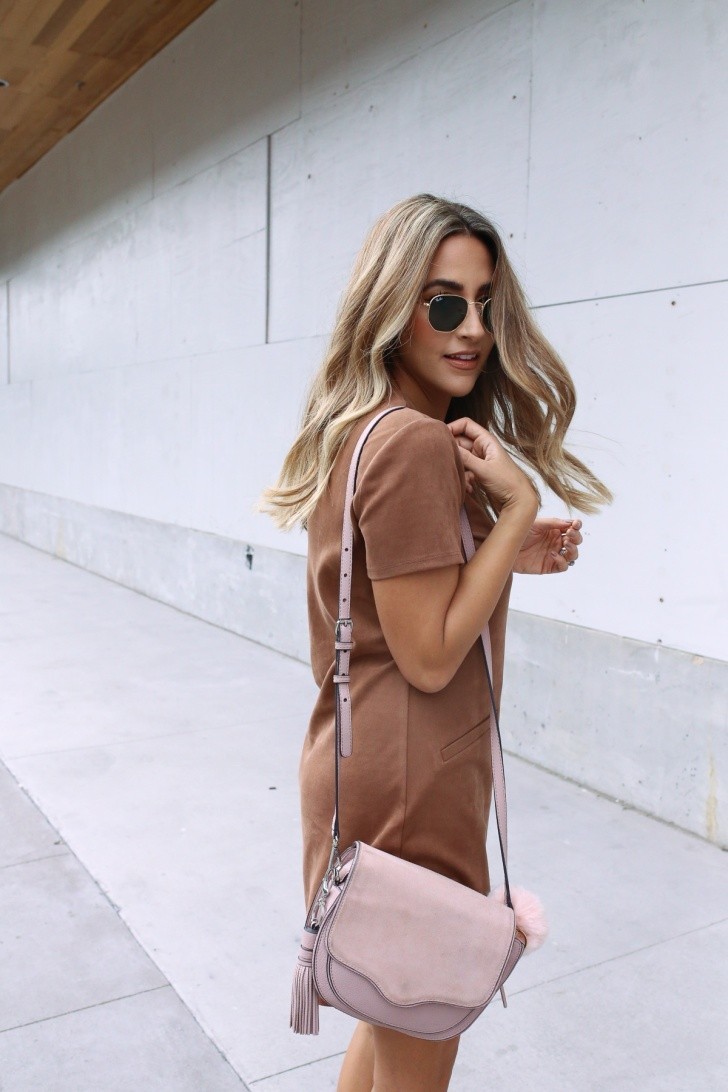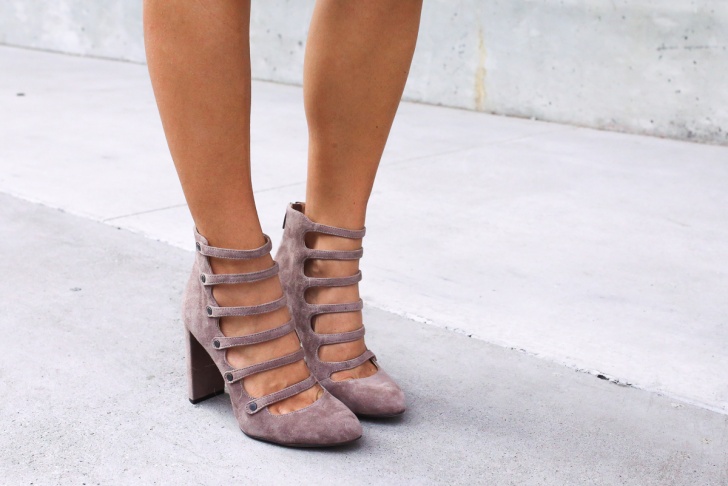 What are you go-to looks for fall?
Thank you to Nordstrom for collaborating with me on this post.