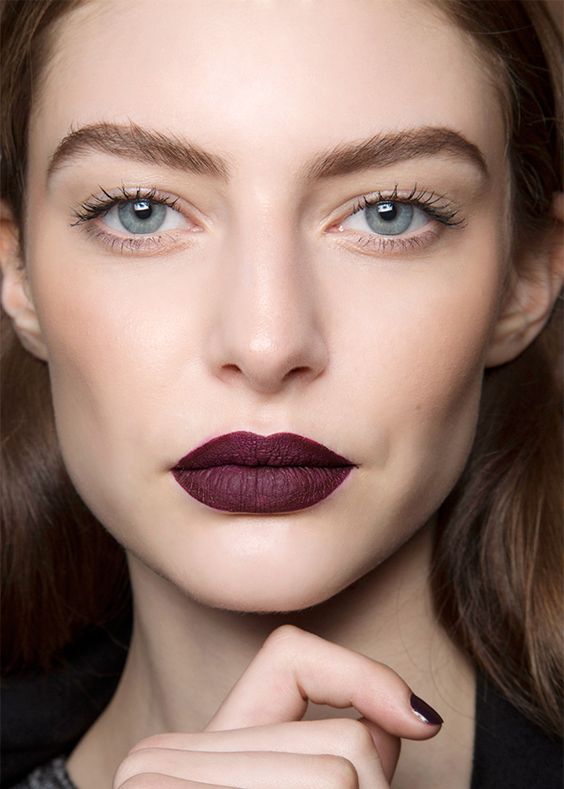 Fall is one of my absolute favorite seasons and, while Austin hasn't quite gotten the memo, spending the past two weeks in cooler temps has defiantly inspired me to take the approaching season head on! Just like we update our wardrobes for fall, it's a great time to refresh our beauty routines as well. All it takes is a few new things to incorporate in to your makeup bag to really help keep your beauty game strong and effortlessly transition your look into fall.
I've scoured my (many) products and curated a small list of must-have, fall essentials for you all. Some of these products are brand new finds, and some are long time favorites but they're all staples in my beauty routine and things that I think you need in your life!
Matte bronzer
If you've been following me for a while then you know that I always love a good glow, but lately I've been into a more matte bronzer! I really love clean, matte skin for fall. This one by Too-Faced is just the most perfect shade, goes on like a dream and smells like chocolate (and as far as I'm concerned, you really can't beat that!).
Clear brow gel
I'm all about the brows year round, but especially in fall! A clear brow gel to keep them in place all day in key. If you missed it, check out my post all about brows, here. I share how to shape them, maintenance, and products I love! This one locks them in place all day and is the best!
The perfect blush
Let me start off by saying, I am very picky when it comes to blush and think that finding the perfect shade for fall can be tough. But, after years of searching, I've finally found the one! While in London last week, I picked up a bunch of Charlotte Tilburry makeup and fell totally in love with this color (shade: 'ecstasy'). It's the perfect, warm and rosy, everyday shade for fall. It pairs gorgeously with nudes, berry lips, reds, browns, pinks, dark lips…literally everything and it's perfect!
Powder
This one is my favorite. It's the most finely milled powder and kind of just disappears into the skin – it's amazing! I love keeping a powder in my bag as the weather cools down. There's something about the chilly temps that can tend to leave my nose a little red haha, so I like having a powder in my bag!
Lips
Chapstick is a major essential in every season, but especially as it starts to get cold! I adore this one because it's super hydrating, tinted (it gives the most perfect wash of color), and has SPF!
If you follow along on Snapchat, then you already know this, but there's a full post all about fall lips coming very soon. I'll be sharing a few of my favorite colors, liners I like to wear this with and blushes that compliment them! So, stay tuned for that 🙂 But, in the meantime, I've been obsessed this one in the shade 'Hels Bells' lately.
A good moisturizer
As the temperatures drop, it's important to make sure we keep our skin nice and hydrated! I've been using this day/night cream by Tula for months and it's my all-time favorite. It's made with amazing probiotic ingredients and since using it, my skin has never felt better! Use code 'CourtneyShields25' for 25% off plus free shipping.
Polish
I've been all about a good 'at home mani' lately! I'm also planning on doing a full post dedicated to all of my tips, tricks and favorites but I've really been loving the new Essie Gel Couture Polishes. Polish tends to chip on my nails very easily and these last much longer than any at home polish that I've tried! I recommend getting the clear top coat, and picking a staple nude and dark shade.
I have a few essential hair products for Fall as well, so stayed tuned for that 😉 What are your beauty essentials for fall?