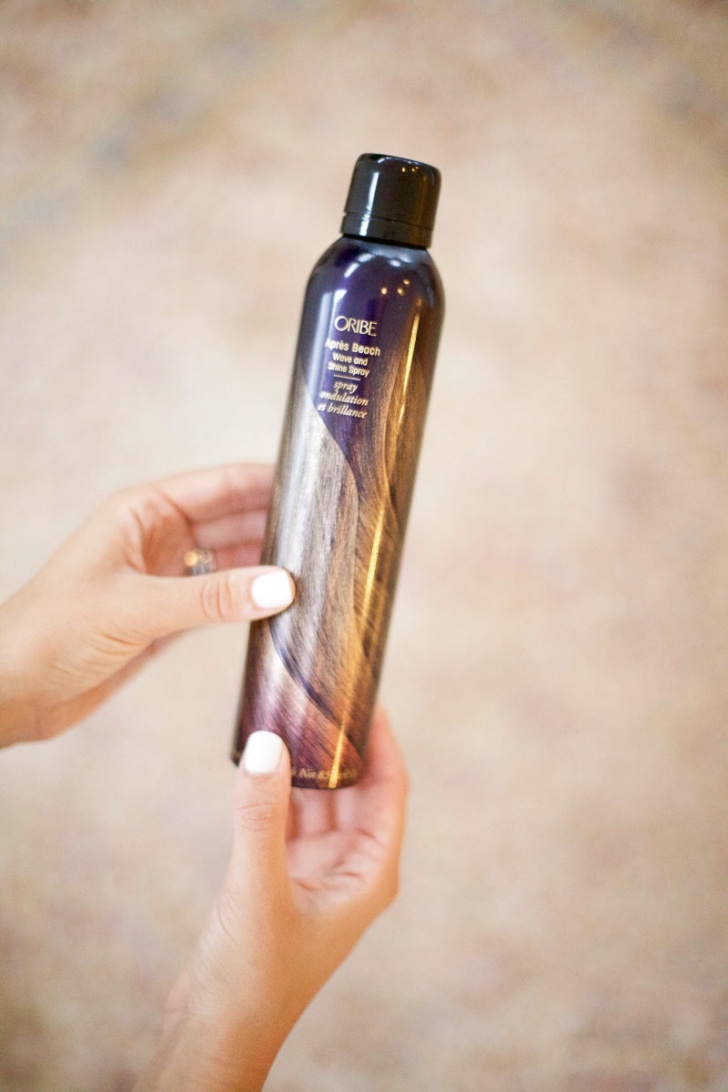 Happy Thursday, beauties! Today's post is short and sweet, but I found a major gem of a product and had to share! Let me start off by saying – when it comes to my hair, I am very picky. I mean, very picky. I've tried so many products to help give my curls that extra summery/beachy feel and keep them locked in place without feeling overly stiff or sticky and until now, nothing has been up to par. I've tried: wave sprays, sea salt mists, hair sprays etc., and I've always been less than impressed!
A few weeks ago I was restocking on my usual shampoo and conditioner (you can read all about these in my hair-care post) and came across this little baby! My absolute favorite wave and shine spray on the market. It locks my curls in my all day, doesn't get crunchy or sticky, adds just the right about of texture and gives that beachy, slightly messy feel that is my signature curl look!
What is your favorite wave spray?
Feature photo by Rachel Arnhart Photography