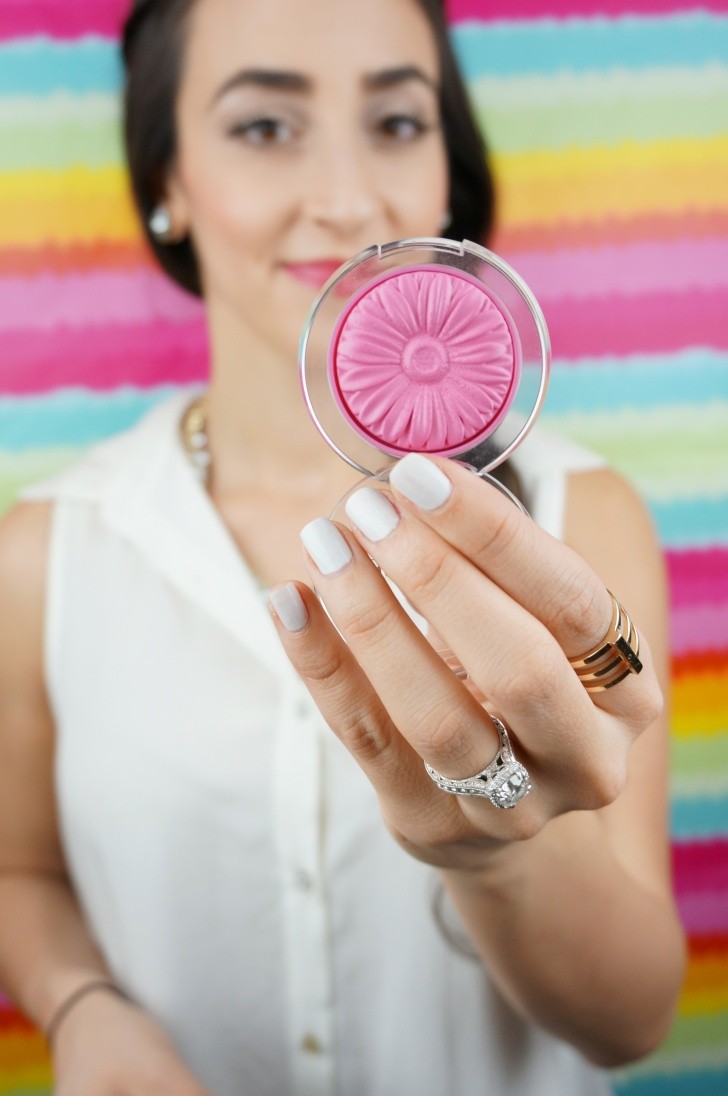 TGIF, am I right? I'm gonna keep it short and sweet today. The second official day of spring has me craving a few things – sunshine, pretty colors, flowers and blush 🙂 Now that spring is in full swing (yaa…I did just rhyme that) I am all about a pop of color on the cheeks. Here are a few of my must haves…
1. Clinique Cheek Pop in Plum pop
This blush goes on like a dream, such a great formula. I've never really owned any Clinique but I read nothing but good thing about these Cheek Pops so being the beauty addict that I am, I went to buy them and I am so glad I did. Plum Pop is a beautiful pinky/purple with warm undertones, so it will flatter a lot of different skin tones. This blush is the perfect combination of being pigmented and sheer at the same time. You can build the color or keep it very natural. How freaking cute is the packaging by the way?!
2. Nars Final Cut Collection in Final Cut 
The Nars Final Cut Collection is limited edition and exclusive to Nordstrom. This blush is seriously gorgeous! Final Cut is warm toned coral peach, that is perfect for that everyday fresh faced spring glow. Like all Nars blushes, Final Cut is silky, smooth and stays on all day.
This is a cool toned pink that is great for any season! I talked all about this blush in my Winter Blush for All Skin Tones post if you want to detailed review.
4. Nars Matte Multiple in Laos
Nars recently released this little multi purpose beauties for spring. I picked the color Laosm is described as a "rose coral", but they are all gorgeous! They are all "multipurpose", which means they can be used on the cheeks, lips or eyes – Perfect for traveling or a quick spring makeup look! Tip – They can be applied wet or dry and how you apply them makes a big difference. Applying them wet will give a sheer and natural look to the cheeks, while applying them dry will give the post pigment.
What are your favorite spring blushes?
Shop this post