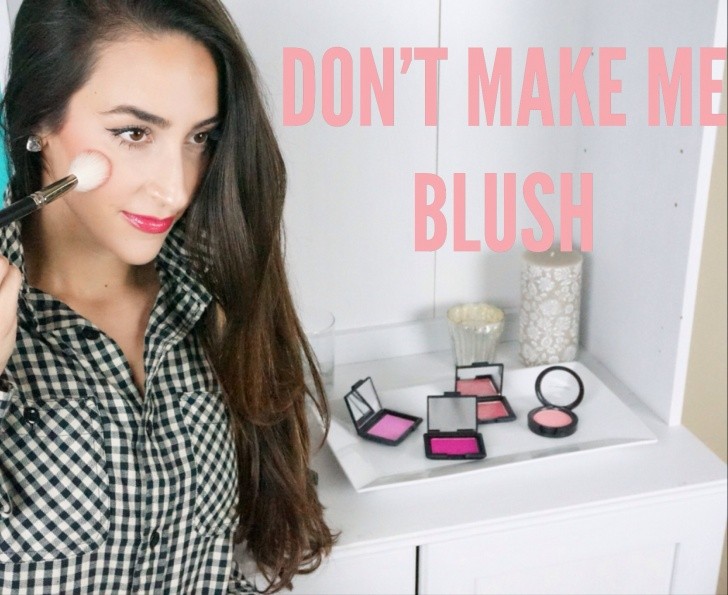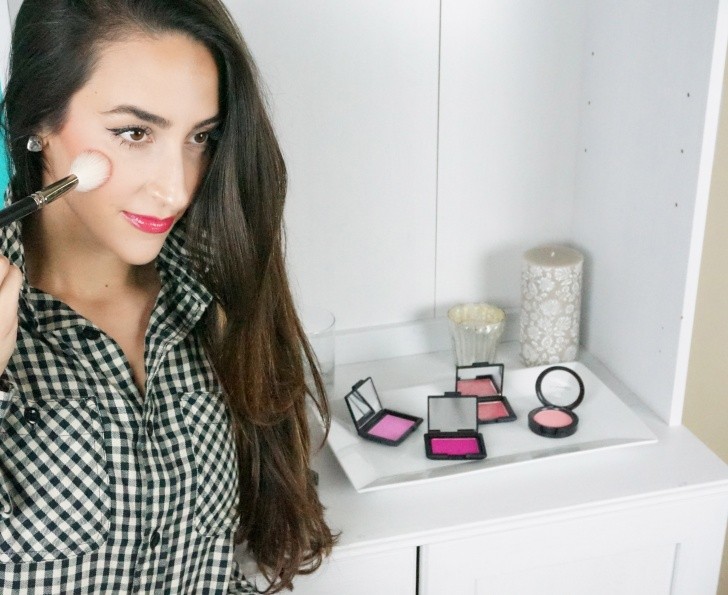 Happy Friday…we made it! The unusually cold temperatures in Dallas today have me thinking that it's time for a good blush post. What does cold weather have to do with blush you might ask? Well my friends, I'll tell you! – In the Summer months when it comes to blush, I go for a beautiful flushed/coral, "just kissed by the sun" look. However, in the Winter months it's more about adding some life to the skin with a "the cold wind made my cheeks rosy" type of look! See what I mean? Basically, cold weather = appropriate blush :).  Ever since I started down the rabbit hole that is Nars blush, I can't find my way out of Wonderland…nor would I want to because they are amaze! The colors are gorgeous and the pigment is wonderful… you really just can't beat it. So, here are three of my current favorite and oh so seasonally appropriate Nars blushes that I think will look great on pretty much all skin tones.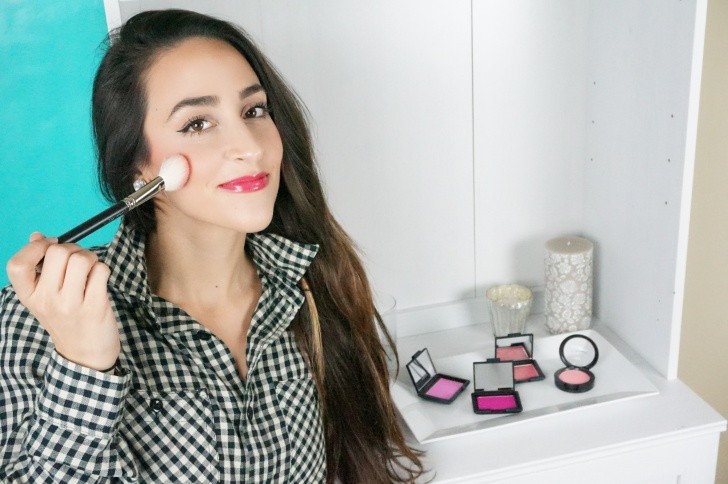 1. Gaiety – Aside from not really knowing how to pronounce this name, I can' get enough of this blush. I'm going to go out on a lim and say that this might be my #1 favorite Winter blush at the moment but this color would be great for any season. In the pan it looks like a barbie pink, which I usually wouldn't go for but it is just so beautiful on the skin! I have naturally olive undertones in my skin and this color pulls a little coral but still stays pink. This is a perfect everyday kind of color that I think will look great but a little different on everyone! One of the things that I love about Nars blush, this one included, is that they are very build-able. By build-able, I mean if you barely tap your brush in you can get a very natural wash of color and when you want to amp it up, you can build the color to be however intense you want. They have great pigmentation while being very easy to work with and blend. Hard combo to come by!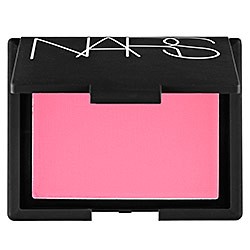 2. Dolce Vita – Nars describes this as a "dusty rose" and I would agree. This color is perfect for a night time look, very sophisticated and classy. Dolce Vita will really flatter a dark complexion, but will look great on everyone. It is very pigmented so a little bit goes a long way!
3. Sin – Described as a "berry with gold shimmer", Sin is different than any other color in my blush drawer. It gives a beautiful, soft bronzy/berry look to the cheeks. This color would be very pretty on lighter complexions but works great on a range of skin tones. Sin is definitely the most subtle and subdued of the three, so if you like something low key, this might be the one for you!
All three colors are beautiful and VERY different, so hopefully one of the three tickles your fancy. I am happy to do a drugstore version of this post if you are interested comment below and let me know. Do you have any blush colors that I need to try? What are your Winter favorites?
XO. Courtney