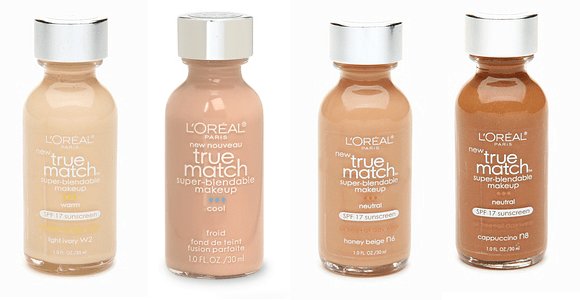 I'm a big fan of high end makeup. In a lot of cases it is totally worth the extra money. However, I am also a big fan of drugstore makeup. Drugstore products are great for a few reasons – 1. The price point is affordable. 2. They are accessible! If you want to go grab something at 9pm, you can (hopefully I'm not alone here…don't judge me, I'm impulsive) and if you know where to look, there are some fantastic finds. Products that could pass for high end. This post is all about those finds. The best of the best. The stand-outs. The things I would purchase over and over again. The drugstore products that I believe are as good as the high end stuff but with a budget friendly price tag.
1. Loreal True Match – This foundation is ah-mazing! It feels very high end, has a huge color selection and wears well all day long. It's the perfect everyday foundation. Inexpensive, beautiful and versatile… what more could you want? I would call it a medium coverage that you can build to be full if you want.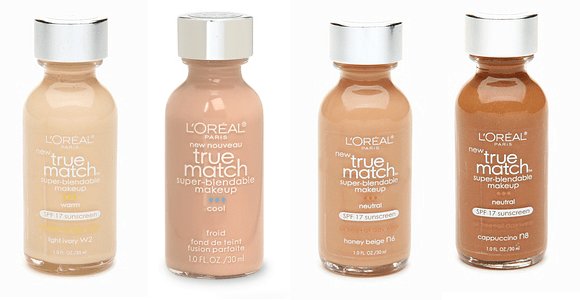 2. Revlon BB Cream – I have tried a lot of drugstore bb creams and they just didn't do it for me until I found this one. Easy to blend, SPF 30, looks great in pics AND doesn't break me out…keeper for sure.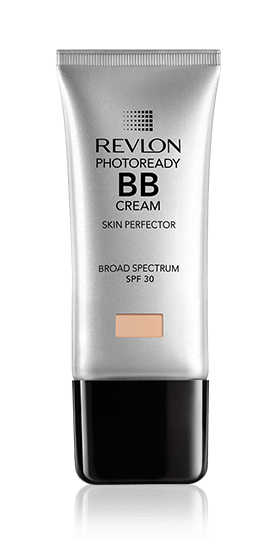 3. Revlon Colorburst – These little guys pack a big punch in the color department. Great pigmentation and the crayon tip makes them super easy to apply! No liner needed.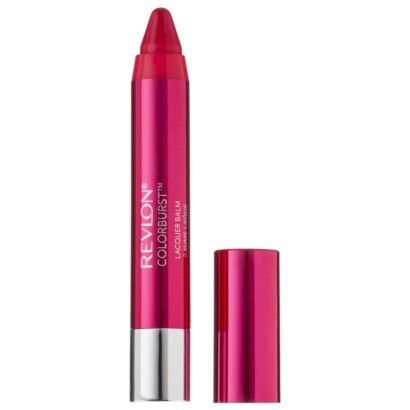 4. Maybelline Gel Liner – I used to use the Bobbi Brown gel liner, which is really good but honestly, this one does the exact same thing.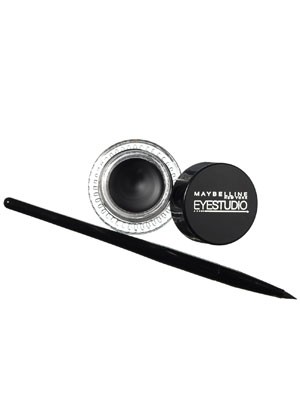 5. Maybelline 24 Hour Color Tattoo – These color tattoos can be used as eye shadow, or as an eye shadow base. If you are familiar with Mac Paint Pots, they are very similar to those! Maybelline has done a great job with this formula and the color selection is wonderful.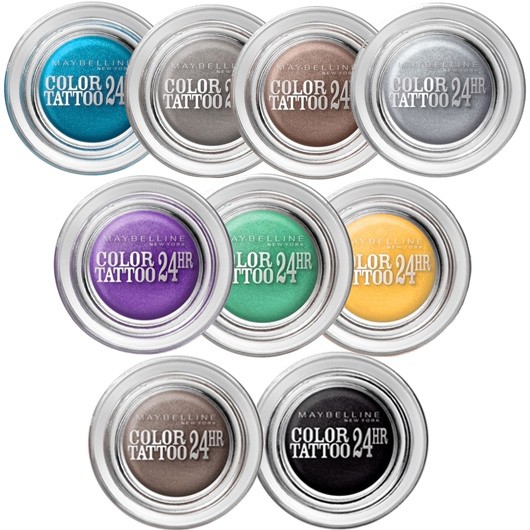 6. Loreal Full Definition Voluminous Mascara – I am a bit of a mascara freak. Not gonna lie, I love a great mascara and this my friends, is great. It adds volume without getting clumpy.
7. Maybelline The Buffs – This is a collection of all different shades of nude (I believe there are 8?), so there is something for every skin tone. I have two shades and I adoreee them both! Beautiful formula and I love the chic packaging.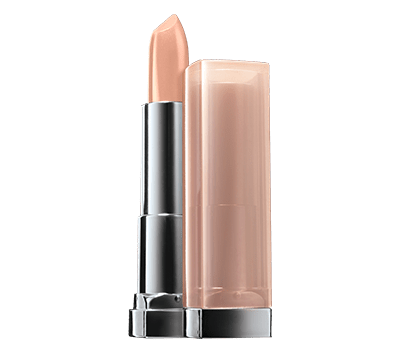 8. NYX Butter Gloss – First of all…YUM! These smell so good! Everything I could want in a lipgloss, creamy, beautiful pigmentation and not sticky. Talk about tasty! You can pick these bad boys up at Target (or ultra).
9. It's a 10 Miracle Leave in Conditioner – Curve ball! Hair product 🙂 In general, I don't like to put much product in my hair. It seems like everything makes my hair feel… yuck, for lack of a better word. I just don't like the feeling of product in my hair but I have been loving this! It detangles the lions mane that is my hair and gives my locks shine without weighing them down and making them feel slimy. Another keeper.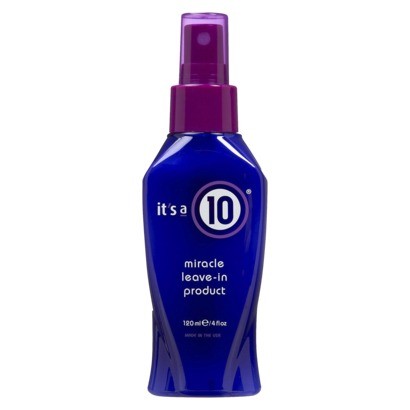 10. Garnier Skin Renew Anti-Dark-Circle Roller – Whew that's a mouthful. Last but definitely not least, the applicator is a metal roller ball that instantly cools underneath your eyes and with caffeine to boot, this thing is great! For more details and tips on the best way to apply this, check out my Fresh Face for the Gym post.
Now that you are armed with my list of drugstore must haves, you can march into the drugstore (at any hour) and navigate the aisles without being overwhelmed by all of the colorful goodies. The list tends to grow as new products come out so I'll keep you posted. Have you tried any of these products?
Xo. Courtney