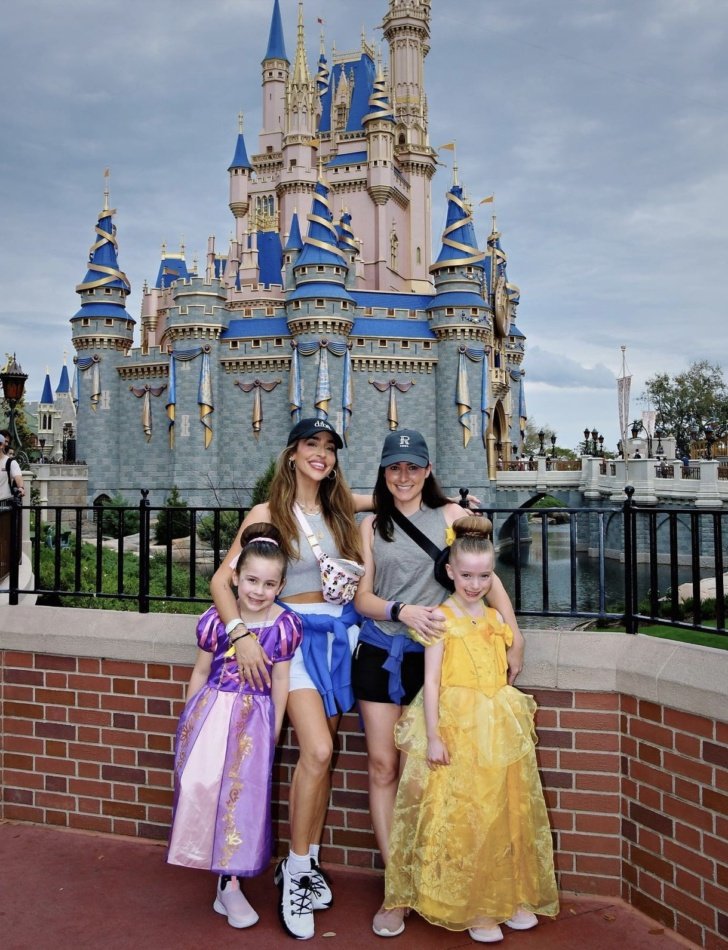 SCHEDULE AN OFF DAY
-We did 3 park days (1 full day at Magic Kingdom, 1 at Universal, and 1 park hopper at Animal Kingdom and Epcot)
-We put an off day after two park days which allowed us to sleep in, relax and recover.
ROPE DROP IS A++
-This means we were IN the park before park opening and on rides right away. For example, we headed straight to Flight Of Passage at Animal kingdom at 8:30 am. The park opened that day at 9am. So between the "resort guest early entry + rope drop" we were able to do many rides with long waits early.
BUY LIGHTNING LANE
-If you can swing the extra cost per day, the lightning lane was really helpful and we saved tons of time on most rides. -Highly recommend watching a video or reading an article prior about the Disney app to help navigate Lightening Lane so you are ready for your first park day and not spending the entire day trying to figure out how to use it.
HAVE A GAMEPLAN FOR RIDES
-Look at park maps, go on websites, and consult with a planner to see which rides have the longest lines so you can knock those out early. Find out what is close to each other so you are not walking 15 minutes to your next ride, you want to do your best to knock out rides in the same areas to save yourselves time and exhaustion!
-If specific things are a MUST DO for you or your children, knock those out early
DINING RESERVATIONS ARE MAJOR
-Disney dining reservations are surprisingly tough and people have varying opinions on the food, but it is nice to have a place indoors to sit and eat and not have a "quick service" meal.
-Our favorite meals at Disney: Yak & Yeti (AK), Cinderellas Royal Table (MK), Liberty Tree Tavern (MK), Via Napoli (Epcot). Some restaurants also have character dining which is really fun for kids that have a character they MUST see. Cinderellas Royal Table is bringing character dining back very very soon.
GO AT YOUR OWN PACE
-Do what works best for your family. If that means you take a stroller for a child that is a little older, do it. If that means you go back to the hotel in the middle of the day to nap and rest, do it!
COVID CHANGES
-Disney now requires you reserve your park days ahead of time. There is no spur-of-the-moment showing up to any park you want (unless it is not at capacity that day), so a lot has to be decided prior.
-Sometimes weather can shift an itinerary but you can make the best of it by exploring Disney springs, the city walk at Universal, Lego land, or all the other things Orlando offers.
BACK-UP BATTERY
-Disney requires you to be on your phone a lot to navigate lightning lane, so it drains your battery. Have a way to charge your phone throughout the day in case you need it for an emergency!
SNACKS
-You can bring ANY food & non-alcoholic beverages into the park. This was so helpful for us! We brought in bottles of water and tons of snacks.
-Helps cut down costs & waiting in other lines!
SOUVENIRS
-Leave room in the luggage for souvenirs but know as a backup plan that you can always have souvenirs mailed to your home! We love ornaments as our souvenirs so I usually have them mailed!