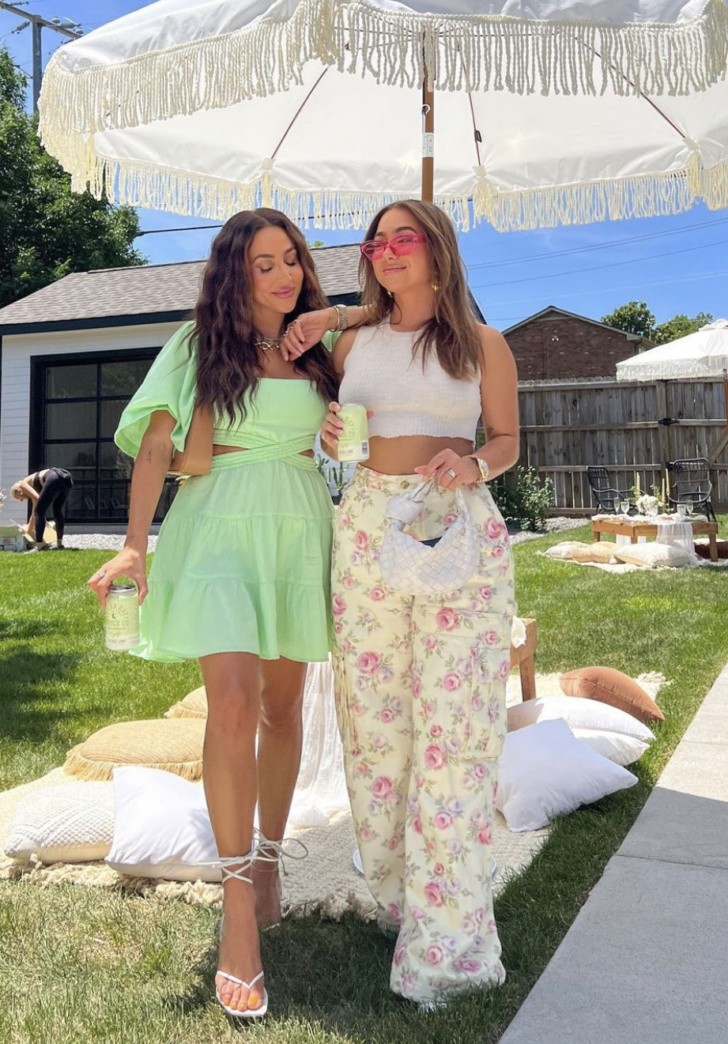 WHERE WE STAYED:
The Graduate in Midtown is SO CUTE!!!!! A million photoshoot locations in the lobby alone. 10/10 recommend for a bachelorette trip. We were the odd ones out not in pink lol. NOTE: MUST RESERVE THE POOL!!! FYI!! So if coming here on a trip and you're feeling the pool life, make reservations in advance… also they charge… per person… $50 during the week and $75 on weekends. So we did not love that aspect. White Limozeen is also super cute but they're reallllllly strict. We couldn't even go out on the patio to take a photo. Apparently, this restaurant is separate from the hotel so they are allowed to have diff rules! Makes sense! Aside from those weird rules we absolutely loved staying here, it was so cute and everywhere you turned was perfectly designed. The rooms themselves were adorable as well! Comfy beds, amazing shower, would recommend! Pointdexter Coffee is in the lobby, so good, so cute, and the entire lobby is set up to work easily at their tables! Charger ports, wifi, everything you could need. We had coffee here probably twice a day TBH. Our go-to order became the Iced Vanilla Oat Milk Latte. YUM. Also must try their cookies! Just grab whatever they have out. I had the Matcha Latte with Oat Milk day 1 and it was super good too but I ordered the Vanilla Oat Milk Latte more often.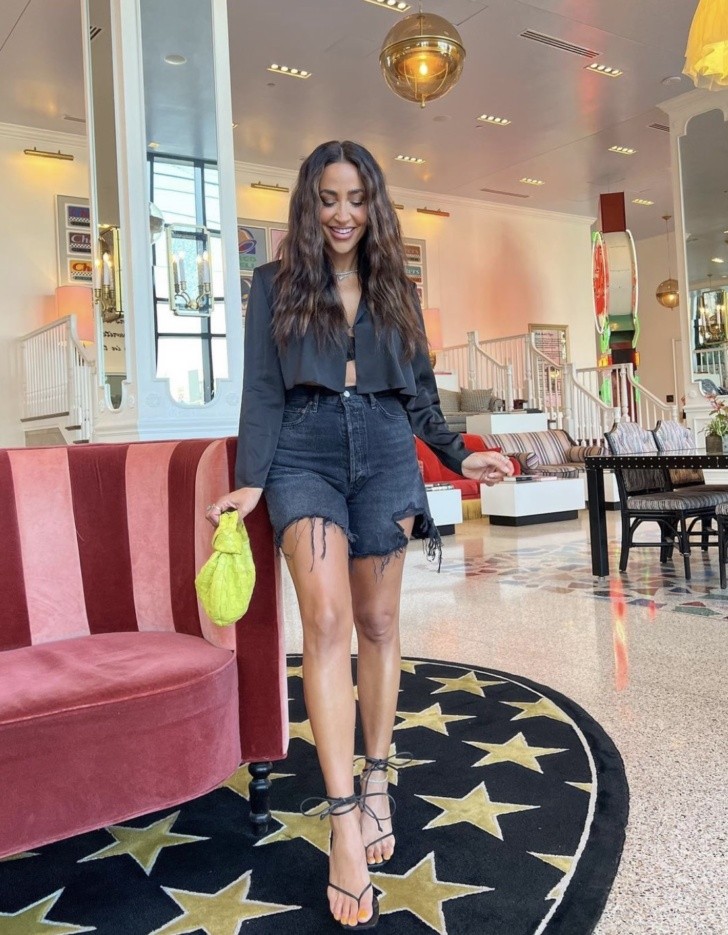 NIGHT 1 OUTFIT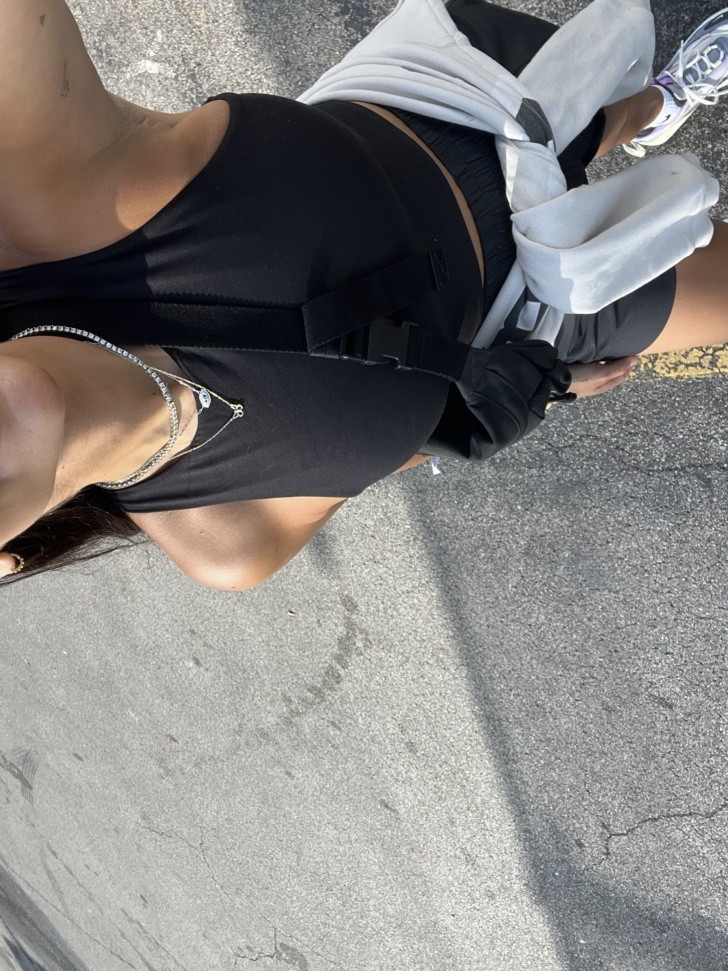 MORNING HOT GIRL WALK OUTFIT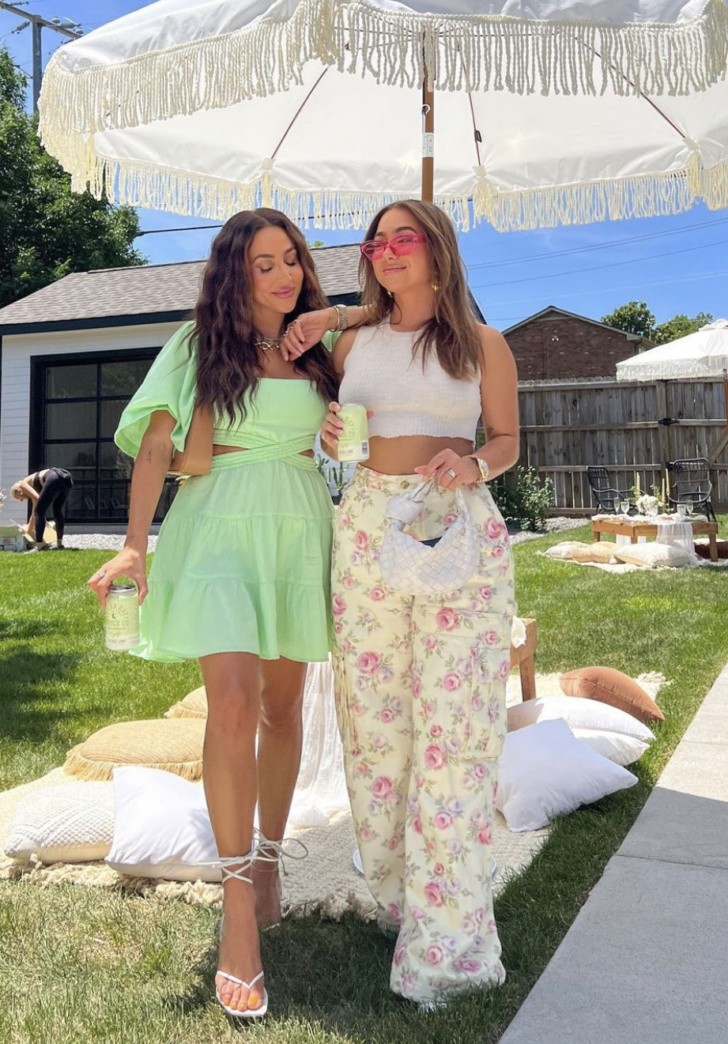 EVENT LOCATION: Note House
SPARKLE COLLECTION IG: @thesparklecollection_ We walked out into our hotel lobby and the attraction of the day was permanent jewelry!! So we couldn't say no, it was meant to be and ended up getting matching bracelets!
BREAKFAST @ ANZIE BLUE: Anzie Blue OMG 10/10 the chicken and waffles "charcuterie" board. I ordered the Vanilla Oat Milk Latte (my go-to for testing out coffee) and audrey got the hot Cafe au Le. We also ordered a Nutella french toast, the breakfast bagel sandwich, and an omelet. Everything we tried was AMAZING. We walked from our hotel here, and it took a little over 30min and was about 1.1 miles.
12 Ave S SHOPPING: Note: just type in Stoney Clover to get here because otherwise, you might end up on 12 Ave S side that is by the Gulch, still has shopping but more big stores (Urban Outfitters), and very busy! We visited Crue, White's Mercantile, Stoney Clover, and a few cute other shops while in this area!
LUNCH @ EPICE: Epice was super yummy! Their cocktails were also great and the service was quick. Everything we tried was really great.
SNOWCONES: Actually shaved ice, which is very different and the best IMO. Nostalgia!! SO good. I got the Pineapple Coconut and it was a tropical oasis in the 98-degree weather and Audrey got the straight-up Coconut. Def recommend. DINNER OUTFIT: https://liketk.it/3HwZt DINNER @
BARTACO: Y'all recommended this place non-stop and it did not disappoint! The margaritas were YUM, but they sneak up on you LOL. We also ordered the guac, and esquites (corn off the cob), pork belly taco, chicken in salsa verde taco, duck taco, and fish taco. 10/10 recommend. Such a good meal and had a great vibe. Not gonna lie was super bummed queso isn't a thing in nash. BREAKFAST REPEAT @ ANZIE BLUE Didn't vlog– we made the mistake of walking there again a little later
HAPPY HOUR @ SOHO HOUSE: We met Hunter Premo and Renee for a little happy hour before dinner! Such a great catch-up. Love the two of them. DINNER @
LYRA: YUMMMMM. OMG. Must try if you are into Mediterranean food. Couldn't even tell you what we ordered, it was pretty much the entire menu LOL. But the Pomegranate cocktail was delish.
BREAKFAST WITH JUJ @ FROTHY MONKEY: The bacon was legit! We also ordered omelets but had them scramble it instead– the server recommended this and she was right! So good.