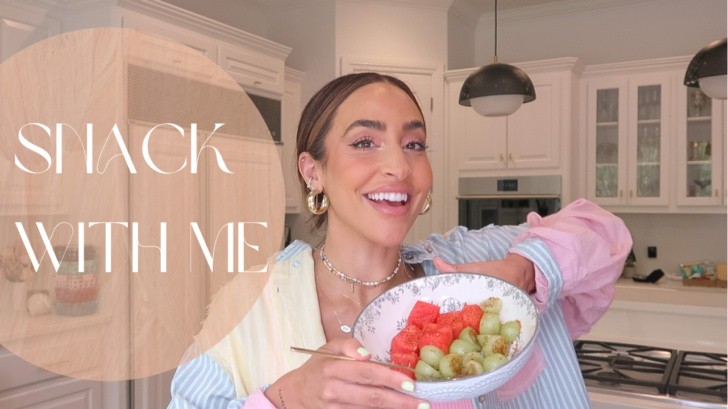 Literally the easiest snacks ever, they don't even require a recipe! They are my go-to when I just want to munch on something super quick. I have so many more snacks like this! Do you like food content? What are your favorite snacks?
ANTHRO BOWLS: https://rstyle.me/+3uspyDrVhINaX90sMGFtDQ 
SNACKS
1 – Watermelon, green grapes, a squeeze of lemon, & topped with Tajin.
2 – Heart of Palm, mini cucumbers, cherry tomatoes, feta crumbles, salt, olive oil, & balsamic.
3 – Boar's Head Honey Maple Turkey (SHAVED), provolone, and Grillos Pickles.
#quickandeasy #recipe #snacks #easysnacks #easyrecipes #gotosnacks #gotolunch #lunchtime #snacktime