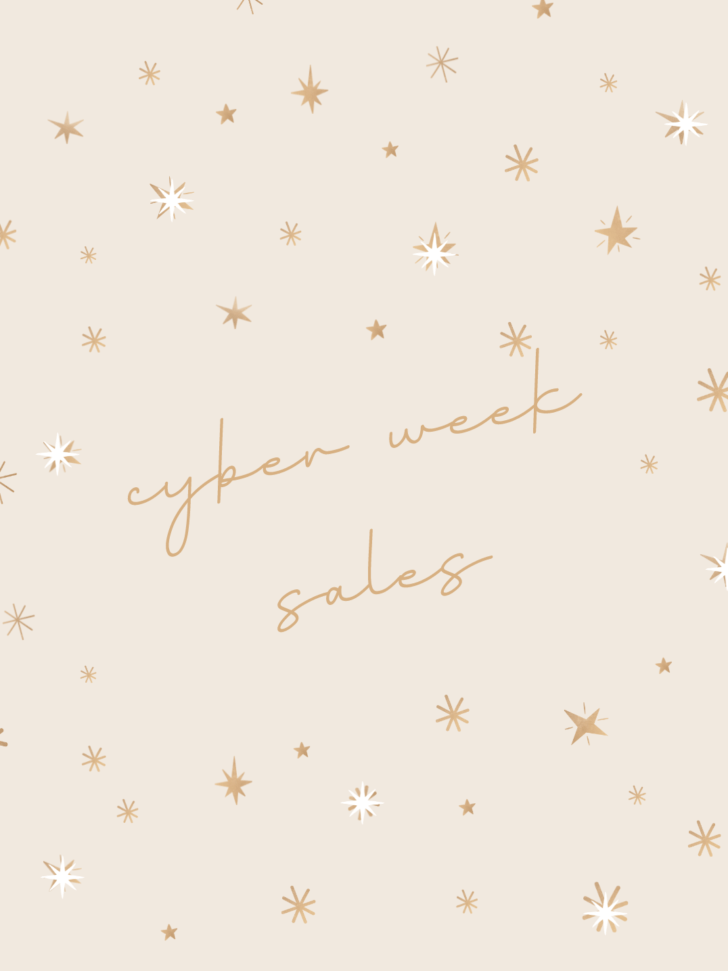 Amazon – You already know amazon has some great deals going, PLUS the shipping is always so fast, perfect for any last minute shopping, or if you want the items in your hand quicker. I found the frame tv I have for $500ish off on Amazon (and other sites I linked lower in this post). Audrey 10/10 recommends the Furbo, she uses this to watch Lou and toss him treats while she's gone. It's normally $169 and is on sale for $119 (only for 15 more hours!!). I also found the Color WOW Supernatural Spray is on major sale too (for more 15hr), it's normally $28 on sale for $19 with free one day shipping. T-Fal cookware is also up to 60% off. The beauty sponges I use are also 30% off, they're already a great deal at 5 sponges for $10, but with the discount they come out to $7.
Abercrombie & Fitch – 30% off EVERYTHING!! Such a good deal, you can shop by clicking the product in the graphic above or by clicking Abercrombie & Fitch.
Dibs Beauty – The more you stack the more you save. For the first time, mix and match Status Sticks and Desert Island Duos and save $3.33 on every stack of 3 or more!
Erin Condren – Up to 30% off the site! You can shop by clicking the product in the graphic above or by clicking Erin Condren.
Frame TV – I have this TV and LOVE it. It's the one I have in my bedroom, I love that it looks like a picture when I'm not using it. I'm finding tons of sales and they all fall right about $500 off. So I will link to the different sites where I found the deals, I recommend shopping wherever you will be ordering the most to save on shipping too since that will be the main difference in price! Amazon Frame TV Deal. Best Buy Frame TV Deal. Samsung Frame TV Deal.
GHD – They have up to 30% off their site! My go-to curling iron is normally $199 and it's on sale for $159
Lancome – Up to 50% off (my fave lash primer) and 30% off everything else. The liner I shared last week is also on sale! You can shop by clicking the products in the graphic above, or by clicking Lancome.
Lulus – A favorite place of mine to shop! They have so many high end items, like my favorite Agolde jeans, but also affordable pieces. You can get full outfits head to toe. Their current promo is 25-75% off the entire site with code: BF20
Nordstrom – Up to 50% off tons of items until 11.26. You can shop by clicking a product in the graphic above, or by clicking Nordstrom.
Tarte Cosmetics – 30% off site wide and 50% off holiday sets!! Tarte shape tape is one of my all time favorites, and the Tartelette in Bloom and Toasted palettes are so gorgeous. I've repurchased those time and time again. Code CYBERSZN
Ulta – My ride or die tanning mousse is one sale! Normally $55 on sale for $38. They have so many other huge deals, linking them here. My favorite CILS Booster Lash Primer is also on sale here. It's the same 50% off as on the lancome site, so shop wherever you're grabbing the most to get the best deal!
Urban Outfitters – 25% off your entire order (applied at checkout).