How does your space make you feel? Does it relax you, refresh you or just seem to leave something to be desired.
While I've always loved the space as a whole, for the better part of last year I was uninspired by my backyard living space. I spent a ton of time there, playing with Kins, soaking up the fresh air, etc. but I was craving a change. Something that felt like me, something refreshed, inviting, inspiring. A space I could be proud of, comfortable in, and excited by!
Enter; my CB2 backyard makeover.
I'm going to be really honest with you guys…when CB2 reached out and asked if I wanted to collaborate, I almost fell out of my chair. If you've seen the inside of my house, you know it's about 75% CB2, so this was such a natural fit (and an actual dream come true for me). CB2 has a store in the domain that I've spent countless hours aimlessly roaming and overall I am just a fan of the brand. The designs, the price point, and now I can say first hand, the people who make up the brand are also pretty damn great.
Welcome to my backyard oasis.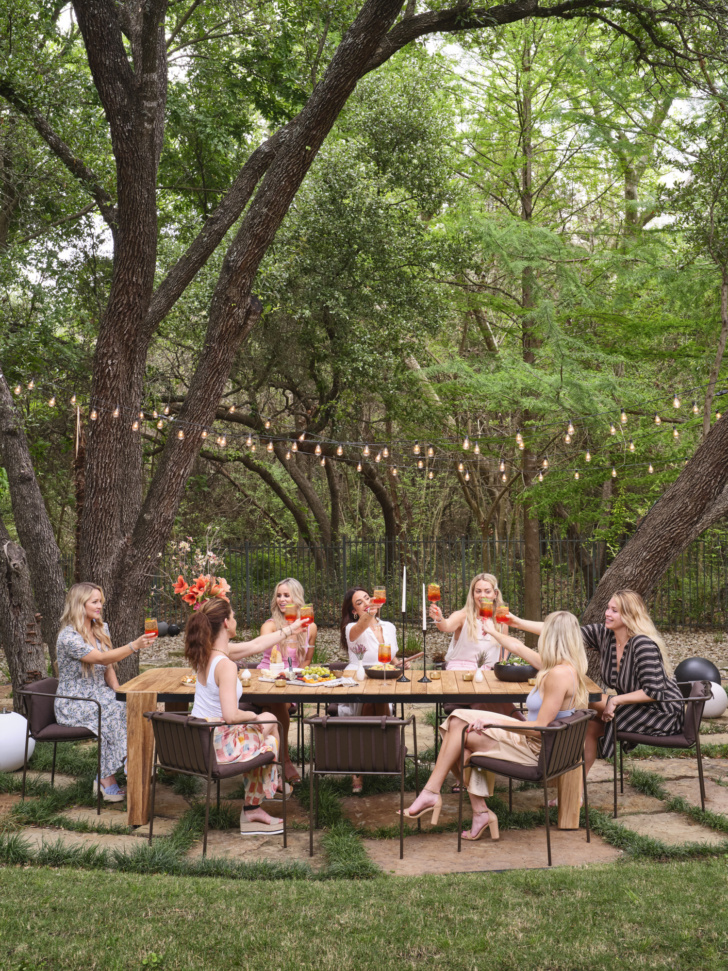 hazel table. navene dining chairs. edison string lights. bola oil lamps. black melamine plates.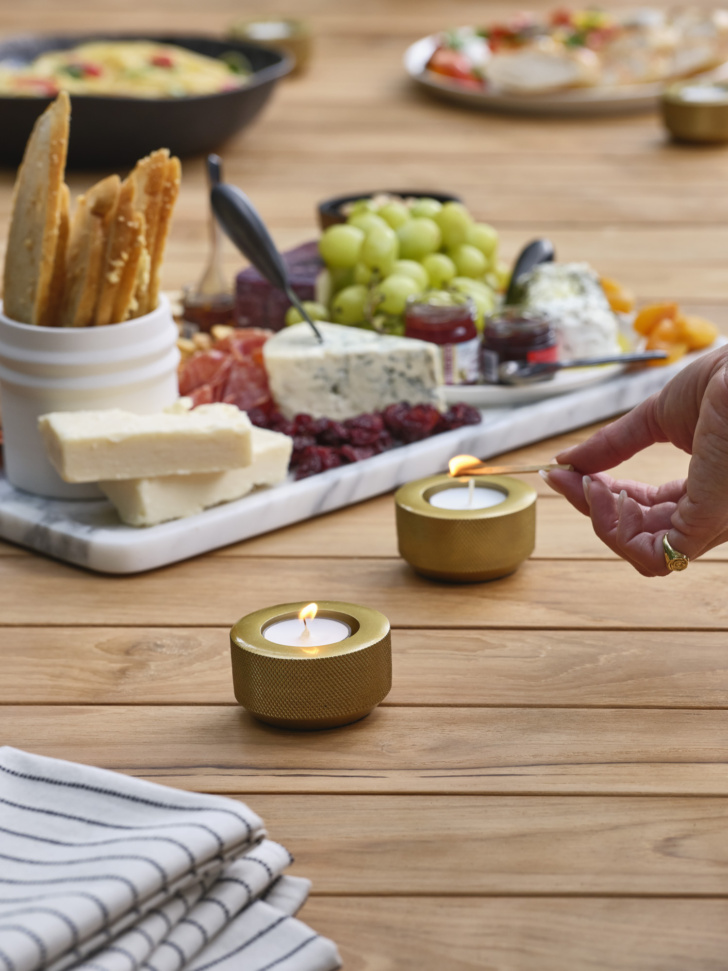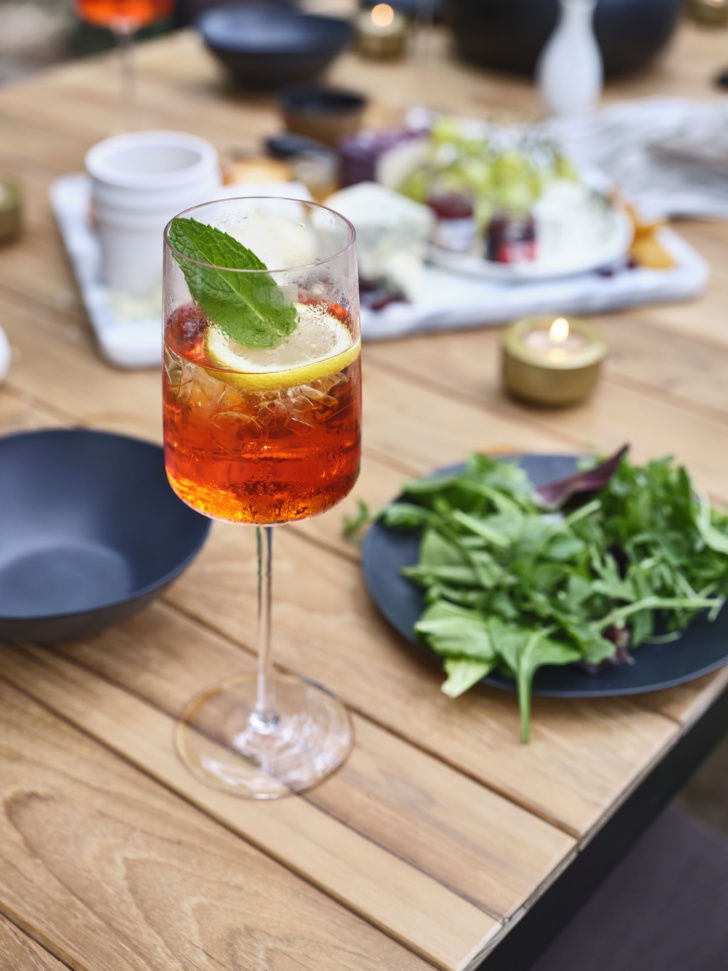 madera serving bowls. reclaimed teak salad servers. juliet stemware. gold tea lights.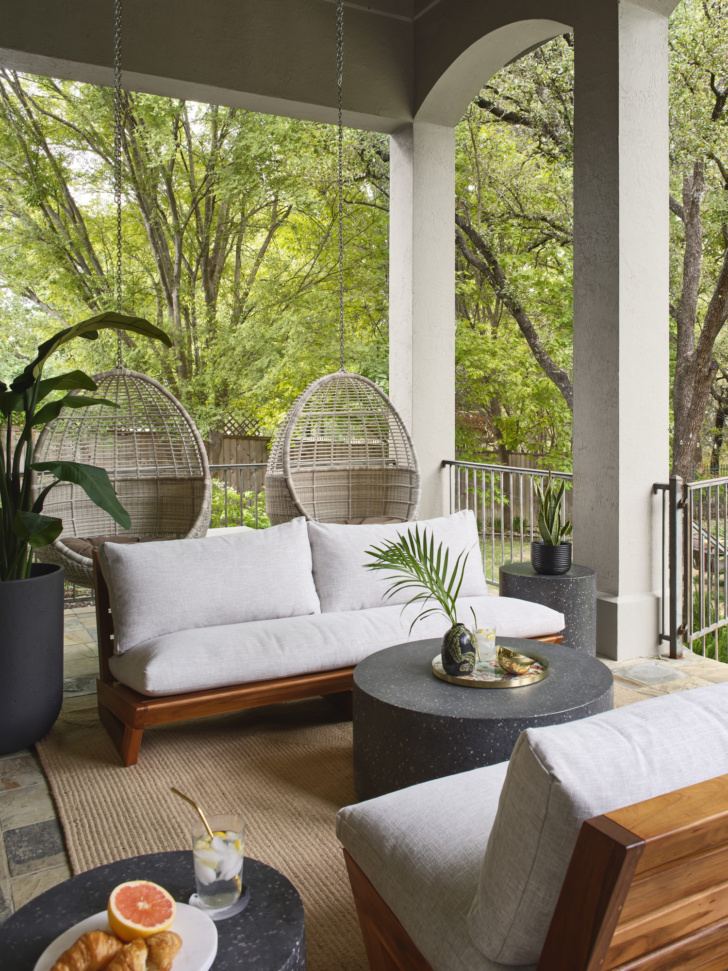 sunset teak lounge chair. terrazzo black coffee table. black side table. natural outdoor rug.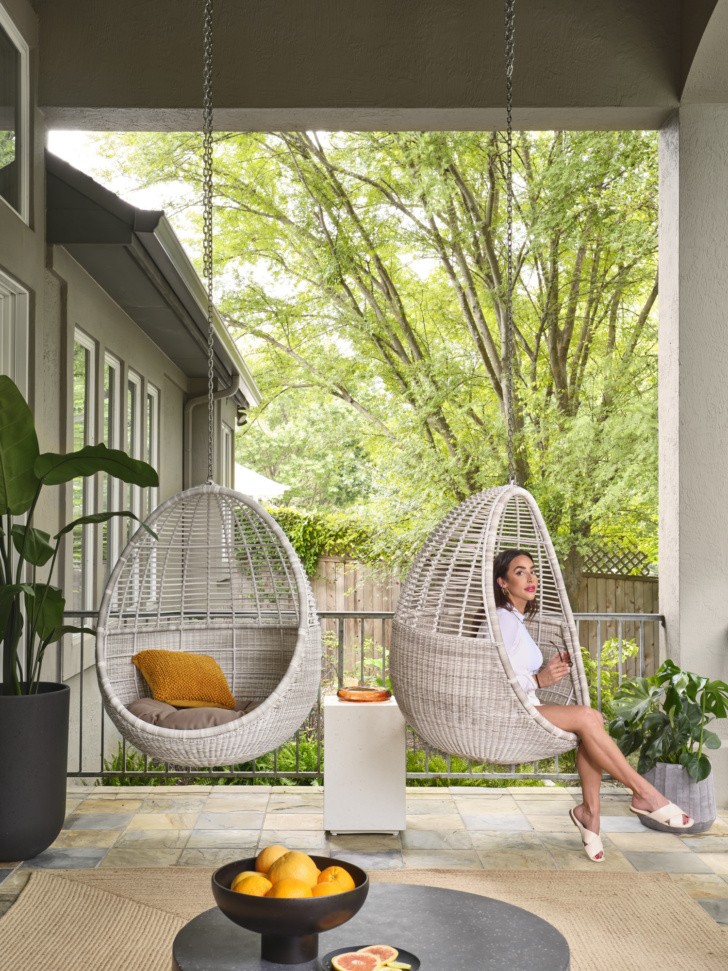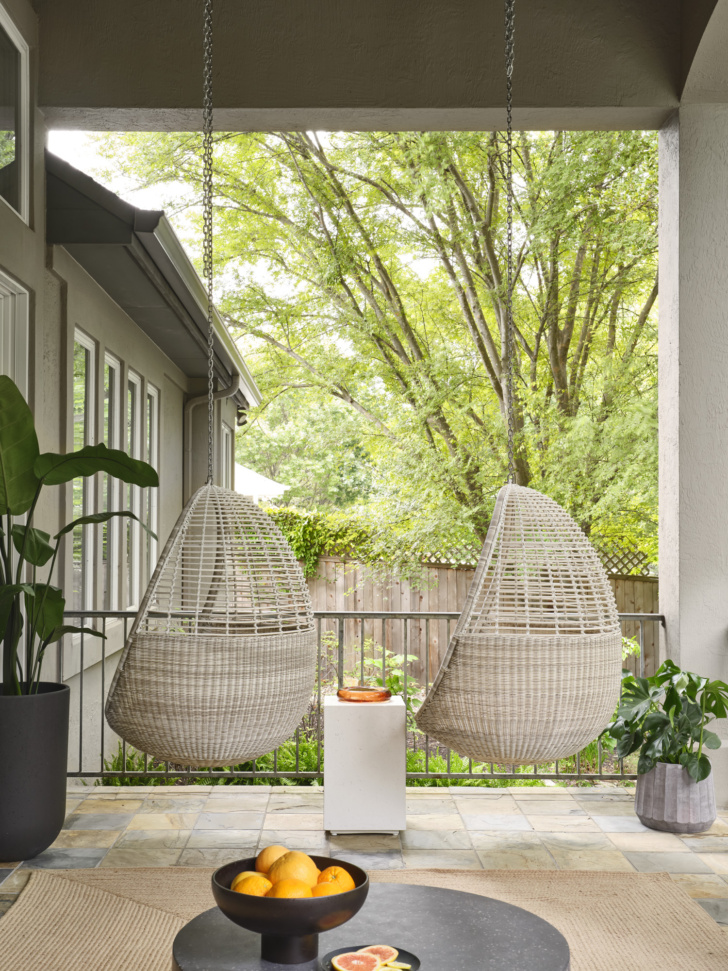 hanging pod chair. concrete side table. mustard pillow. black planters.
sunset teak lounge chairs. black & white pillows. imprint pillows. striped pillows. waffle throw.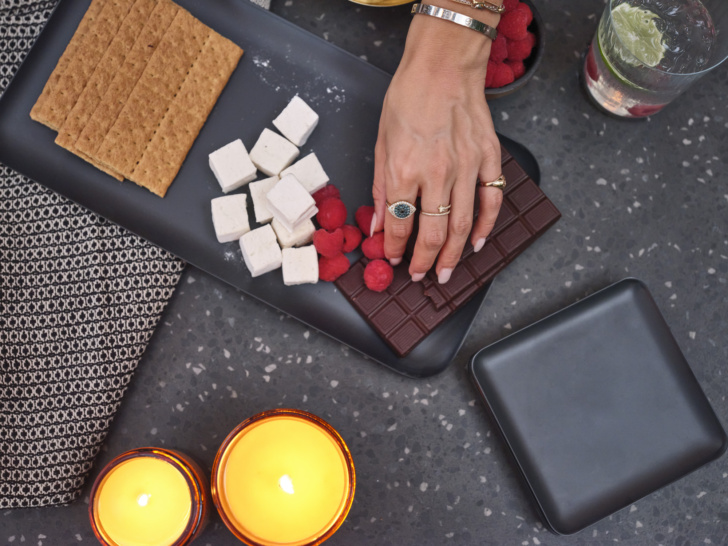 black melamine plates. candles. cups.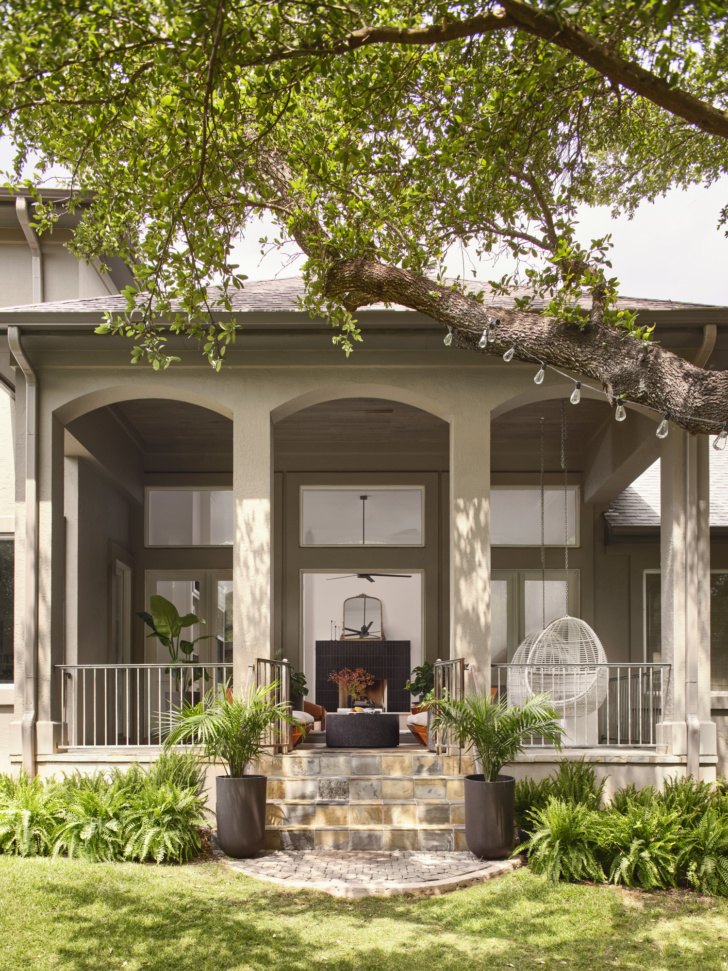 hanging pod chairs. black planters. black coffee table.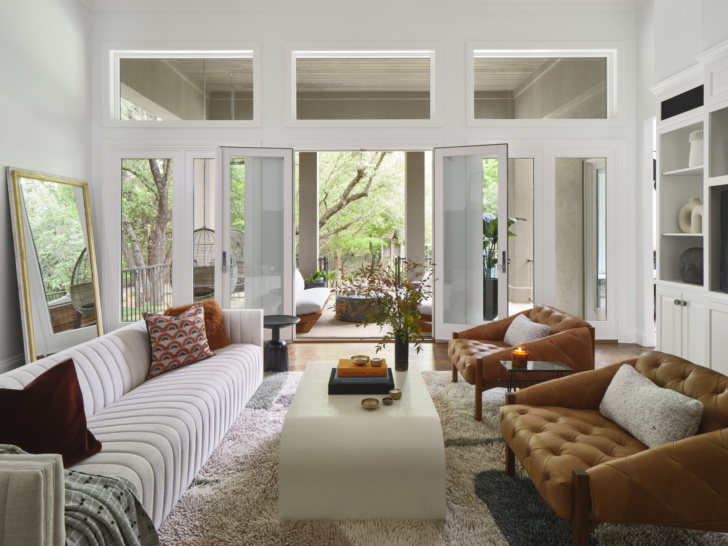 abruzzo tufted chairs. white coffee table. fan blockprint pillow. boucle white pillow.