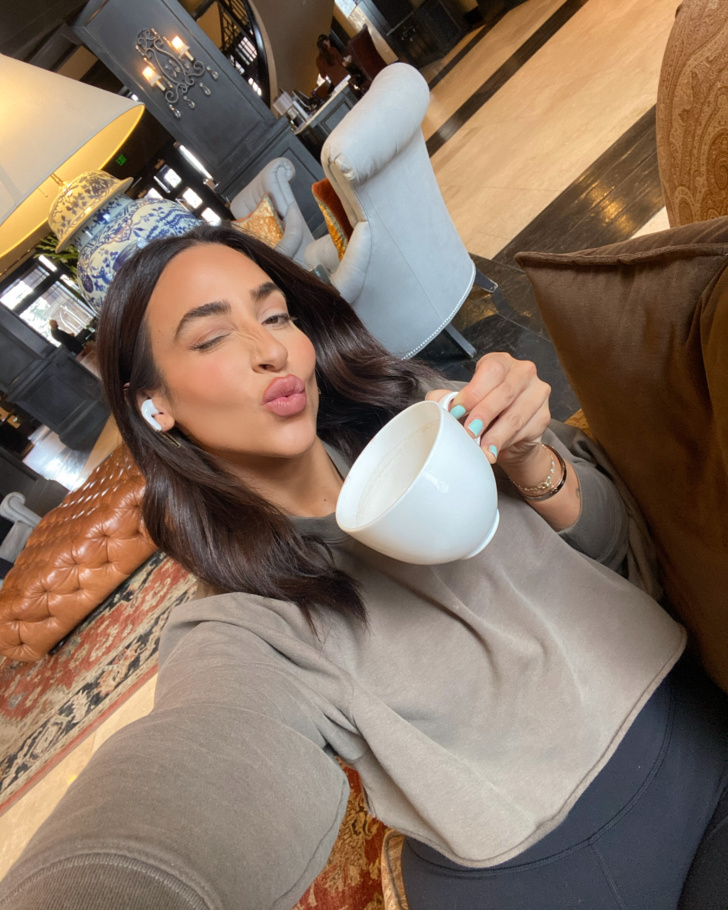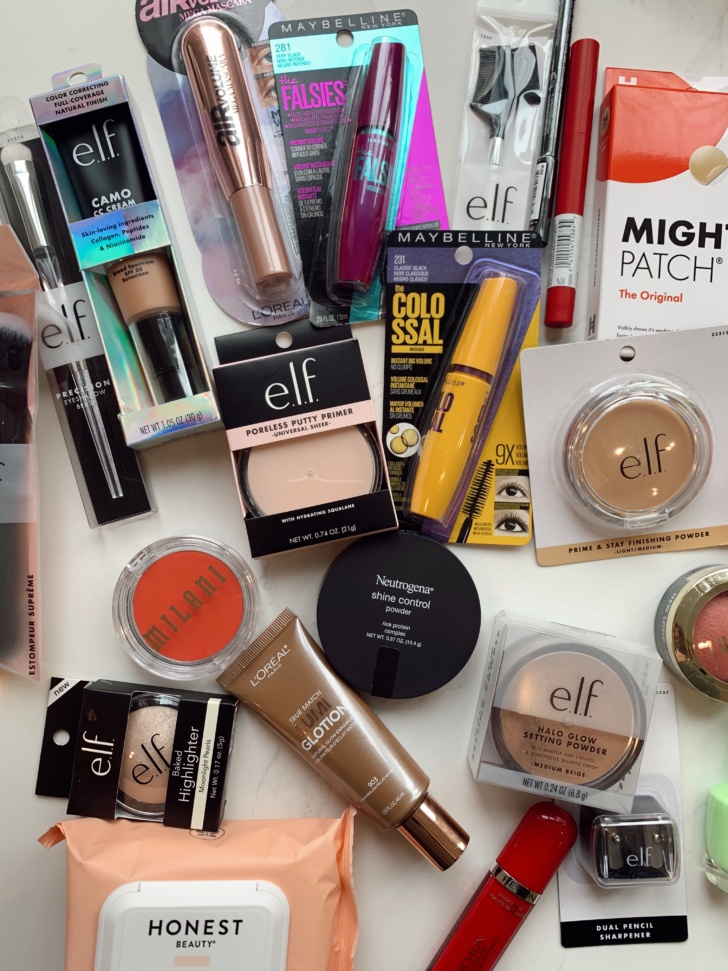 PRIMER
+ True Match Lumi Glotion Natural Glow Enhancer – not a primer but can be worn without makeup or under foundation
CONCEALER
+ Maybelline Instant Age Rewind Concealer
FOUNDATION
+ Maybelline Fit Me Matte + Poreless Foundation 
+ Neutrogena Hydro Boost Hydrating Tint Foundation
+ Elf Camo CC Cream – shade medium 375 N (audrey's is light 210 N)
POWDERS
+ Neutrogena Shine Control Powder
+ No7 Perfect Light Pressed Powder
+ Maybelline Fit Me Matte + Poreless Pressed Powder – shade pure beige 235
+ Elf Prime & Stay Finishing Powder – shade light/medium
+ Elf Halo Glow Setting Powder – shade medium beige
BRONZER
+ Milani Silky Matte Bronzer – shade sun tan 03
BLUSH
+ Milani Baked Blush – shade dolce pink, luminoso and Rose d'oro
+ Milani Cheek Kiss Cream Blush – shade coral crush
LIP
+ Revlon Ultra HD Matte Lipcolor – shade 660 bad romance
+ Revlon Ultra HD Vinyl Lip Lacquer – shade 910 cherry on top
+ Milani Keep It Full Lip Plumper – shade 01 champagne
+ Maybelline Super Stay Ink Crayon – shades own your empire, make it happen, and on the grind
+ NYX Lip Liner – shades nude beige and peekaboo neutral
+ NYX Soft Matte Lip Cream – shades cannes, stockholm, and london
+ Maybelline Super Stay Matte Ink – shade 65 seductress
HIGHLIGHT
+ Elf Baked Highlighter – shade moonlight pearls
MASCARA
+ L'Oreal Air Volume Mascara – I liked this one, and if at the drugstore and needed a quick mascara that I knew did the job I'd buy again. BUT comparing it to ones I absolutely love it's just OK.
+ L'Oreal Telescopic Original Mascara – an OG, I used this back in the day so often and forgot how much I loved it until I saw it at the store.
+ Maybelline Lash Sensational Sky High – Highly recommended by you guys! I'm excited to test it out.
EYEBROWS
+ Maybelline Brow Fast Eyebrow Enhancer
TOOLS
+ Elf Ultimate Blending Brush – so good for cream products, I use this for bronzer and blush
SKINCARE
+ Hero Cosmetics Mighty Patch – You guys raved about these!! So I grabbed them and brought them with me to Utah.
+ Hero Cosmetics Rescue Balm – Apply post-pimple to speed up the healing proccess.
+ La Roche Posay Cicaplast Multi-Purpose Cream – Audrey recommended this highly. She has been using it as her am and pm moisturizer for the last two weeks to test it out (she has very sensitive skin).