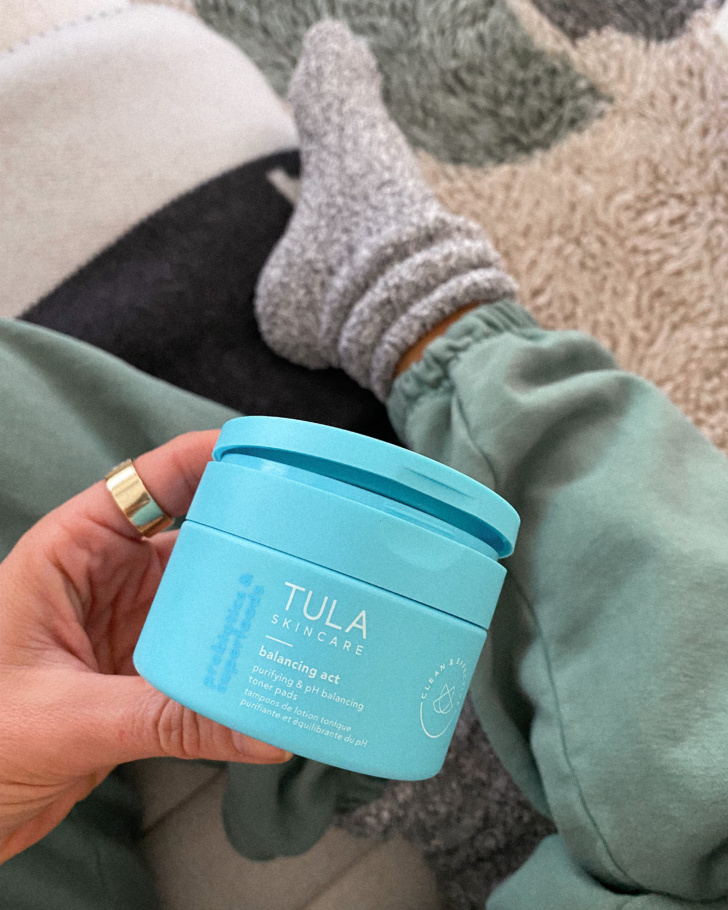 You know the expression "you never know how good something is until it's gone"? Oddly enough, it never rang true of relationships (because, boy bye), but totally hits home when it comes to skincare. I notice the most difference with a product when I run out and haven't repurchased or stopped using the product. I used to use a toner and somewhere along the way (I think I just used it up?), I stopped. Tula just launched their new Balancing Act Purifying & pH Balancing Toner Pads and as I do with all of the Tula launches, I've been testing them out for a few weeks before I share.
Here's what I've learned…
They actually work!
First of all, I love them because they come in the form of these little pads (soaked with the toner), so they're perfect to just grab and go. I've used toners in that past that are all liquid and it's honestly just super messy. Plus, if we are being honest, I can't find my cotton pads half the time and I'm SOL. They're formulated to tone & help balance skin's natural pH levels, lift impurity's and help purify the skin (this is key), tighten the look of pores, improve texture, brighten the appearance of skin, help with smoothness… you get it, they are bomb. They're also alcohol-free, biodegradable and have a clean formulation.
What's in them.
Probiotics: help balance & improve skin smoothness
Prebiotics (beet, turmeric & chicory root): help nourish & balance
Lactic Acid & PHA: help purify pores & improve skin texture
Witch Hazel & Wild Mint Leaf: help tighten the look of pores
Niacinamide: brightens the appearance of skin
Berry Blend: powerful antioxidants that help to detox & protect
(blend has cranberry, blueberry & gooseberry)
Biodegradable Bamboo Fibers (pad applicator): wipe away impurities & excess debris
As usual, you can use code: COURTNEY for a discount on your entire order! A quick list of my other Tula must-haves as well as Audrey's for sensitive skin…