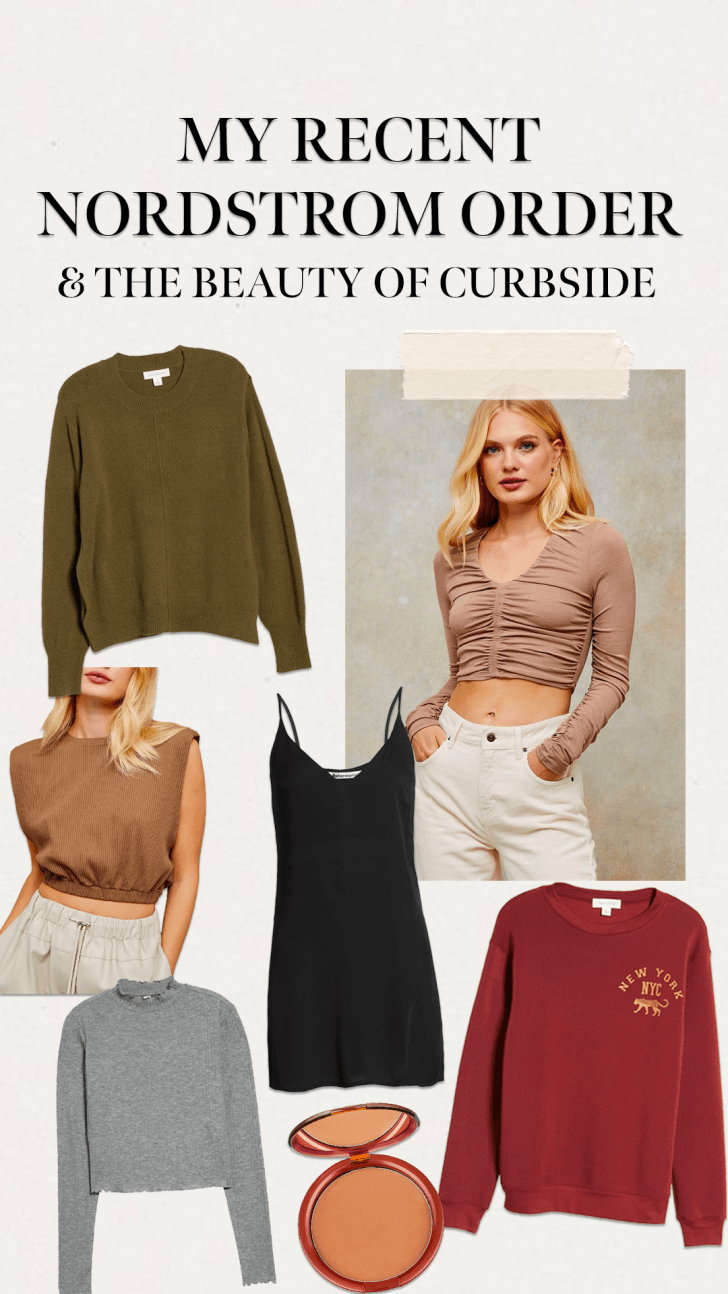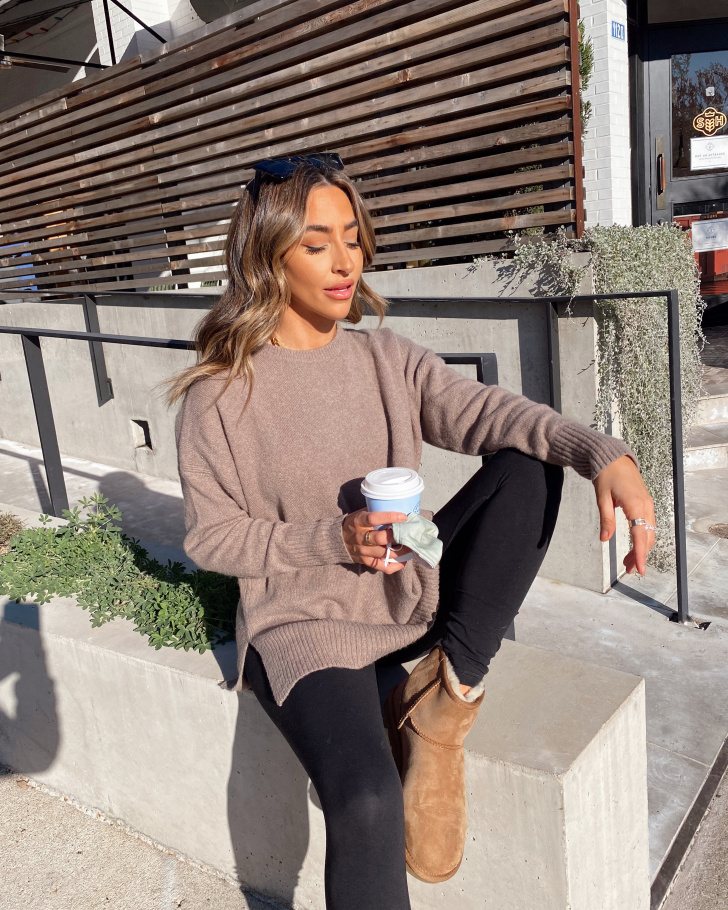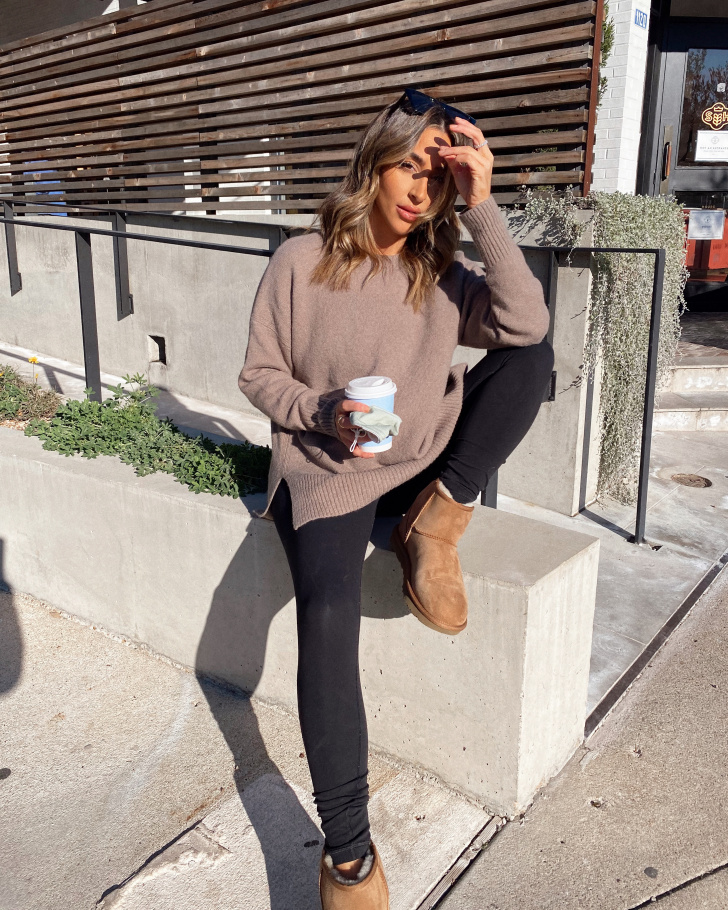 A few times a year I like to really go through my closet and do a major cleanout. It's sort of like a workout, not typically my favorite idea at the moment but I'm always glad I did it. The start of a new year is the perfect time to conquer the ever daunting task of my closet (guys, it's bad). My cleanout always starts with me making three piles: keep, donate, and maybes. This process is actually very informative because it helps me see what I'm reaching for most, wearing on repeat, and what I definitely DON'T need (I'm talking to you silk cami), so I can make smarter shopping decisions. Smarter shopping decisions? I am officially a woman in her 30's. 
During the great purge of January 2021, I realized that there are two types of outfits that I am reaching for lately: leggings and sweaters or sweat pants and bodysuits/fitted tops. So, I was on a mission at Nordstrom to find some more cute fitted tops to bring a flirty elevated vibe to the Tomboy feel of straight-up sweatpants, creating my favorite go-to outfit. I also wanted to grab some more leggings and long sweaters (can you ever have enough of those?). I already had this sweater in olive and reached for it so often that it made sense to just buy in another color too. If I wear an item a ton, I almost always buy it in multiple colors, just me?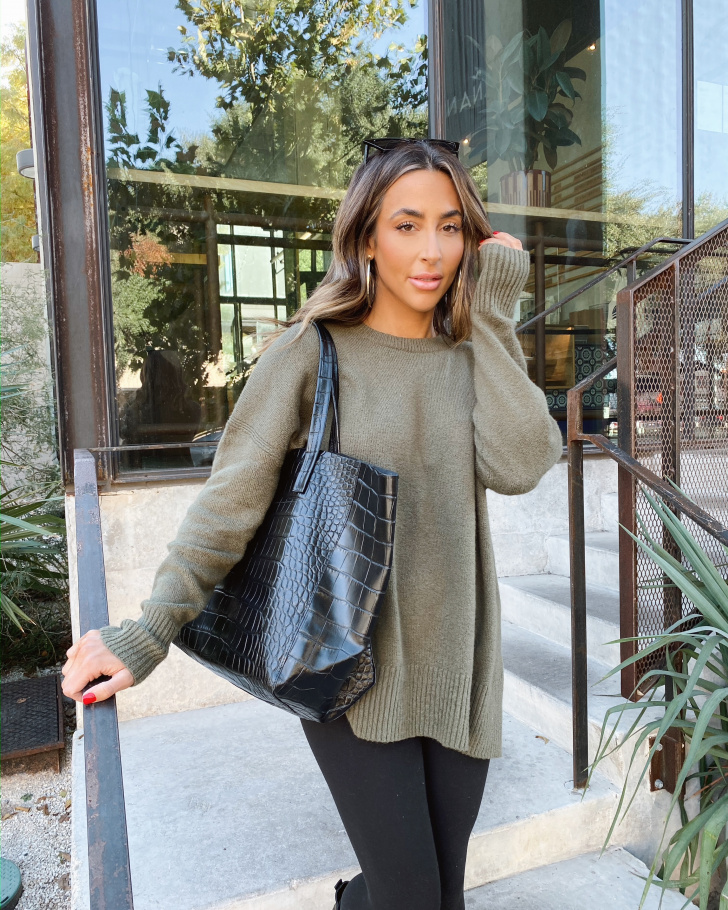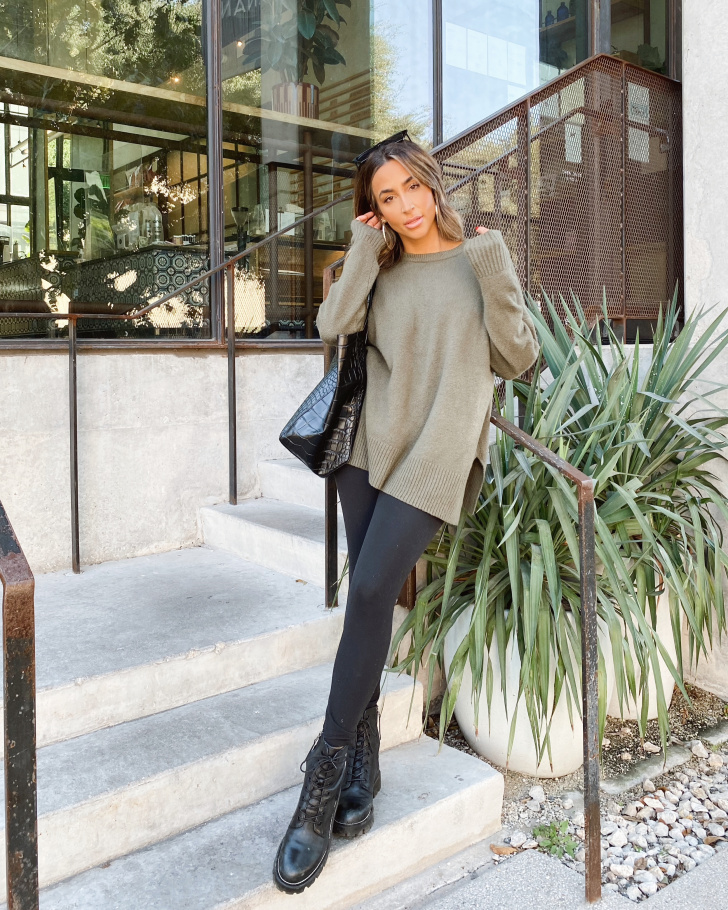 Speaking of things I've re-purchased, you know I can't share my Nordstrom must-haves without diving into at least a few of my beauty favorites like this pressed powder (shade fair 1), one of my go-to MAC Lip Liners (shade spice and paired with Pillow Talk today), and my favorite bronzer (shade medium deep). Linking up my latest curbside order, and some of my picks from Nordstrom.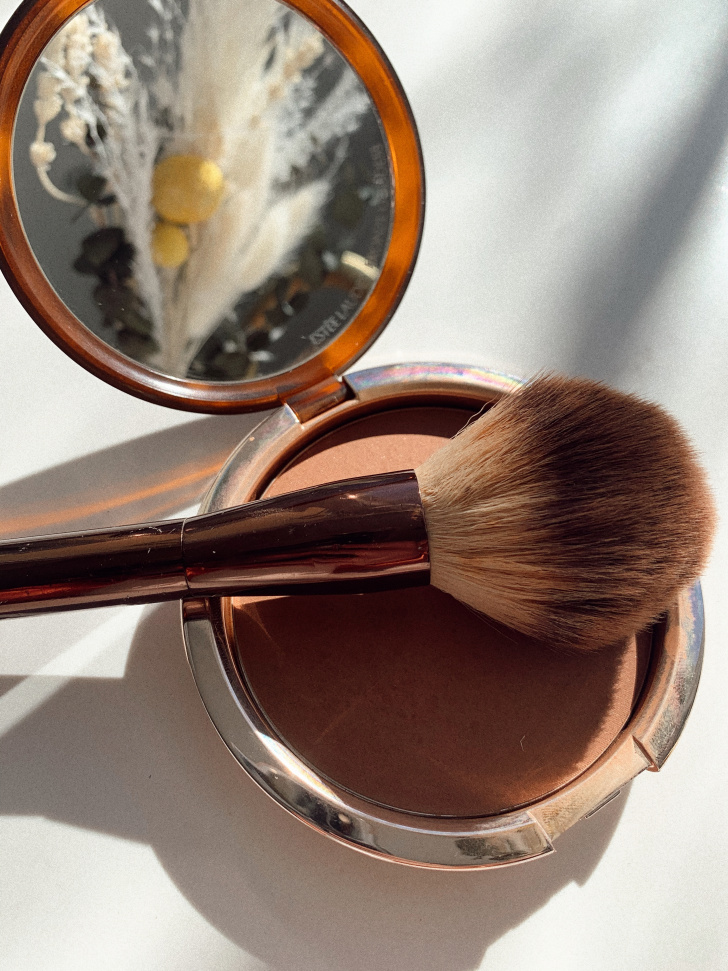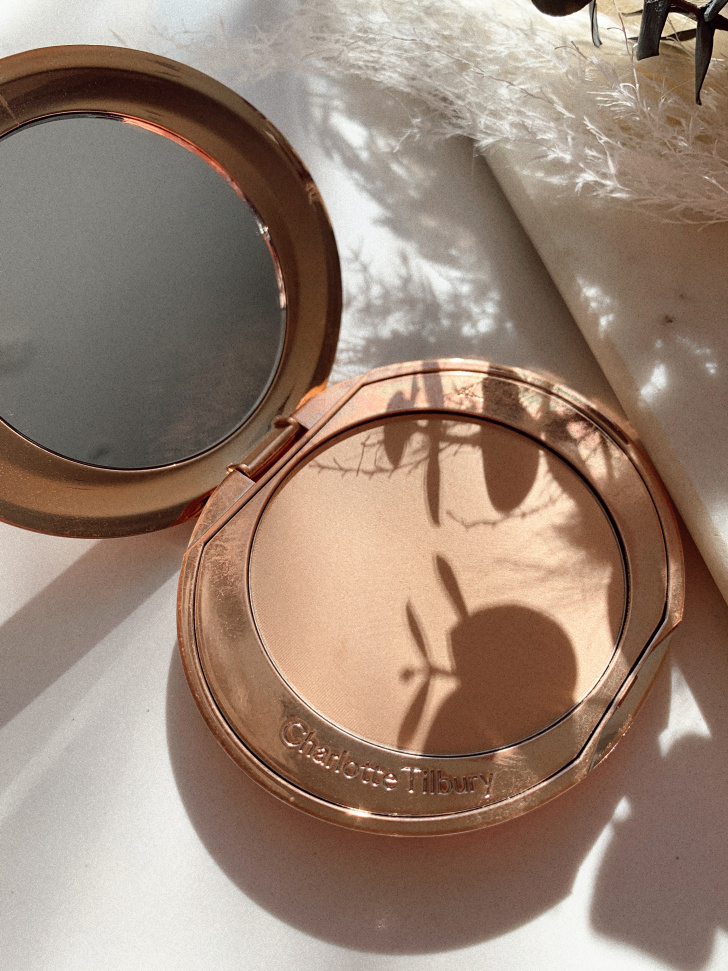 Sweats and Fitted Tops.

Sweaters and Leggings.

Thank you Nordstrom for collaborating with me on this post. As always, all thoughts and opinions are my own.