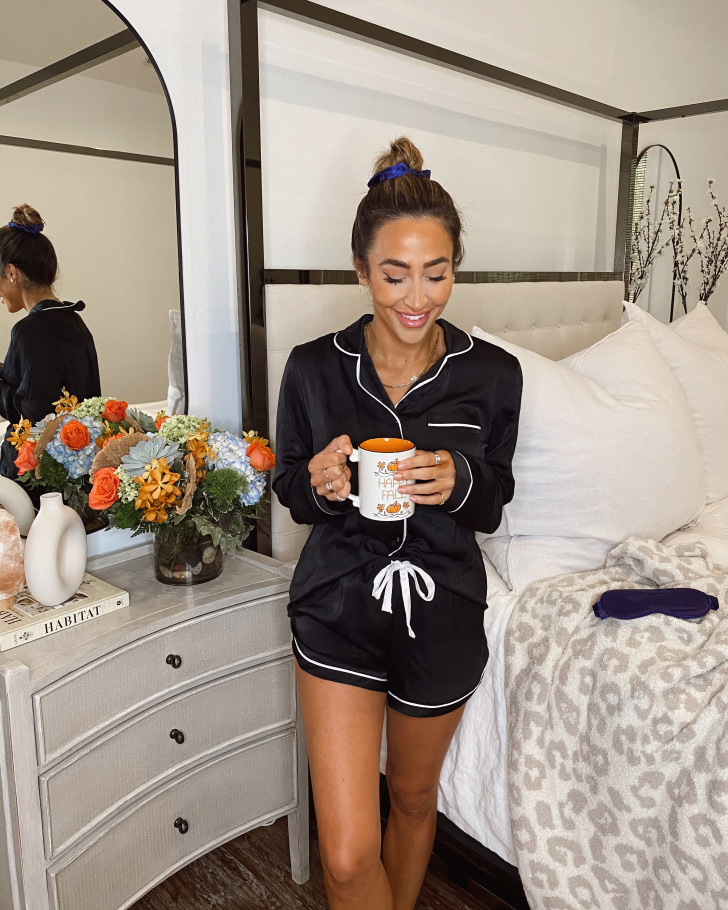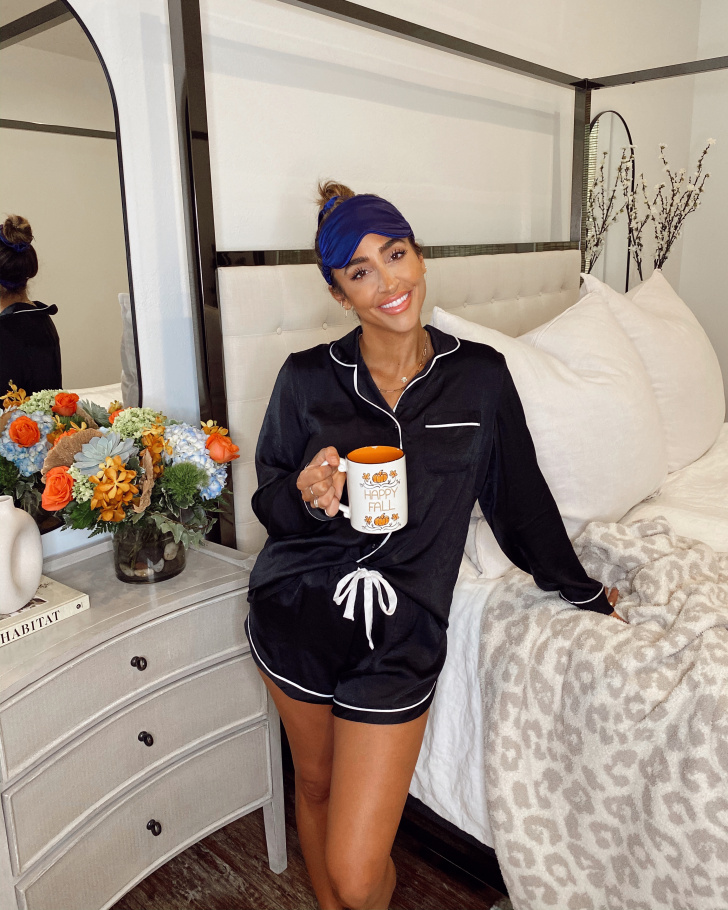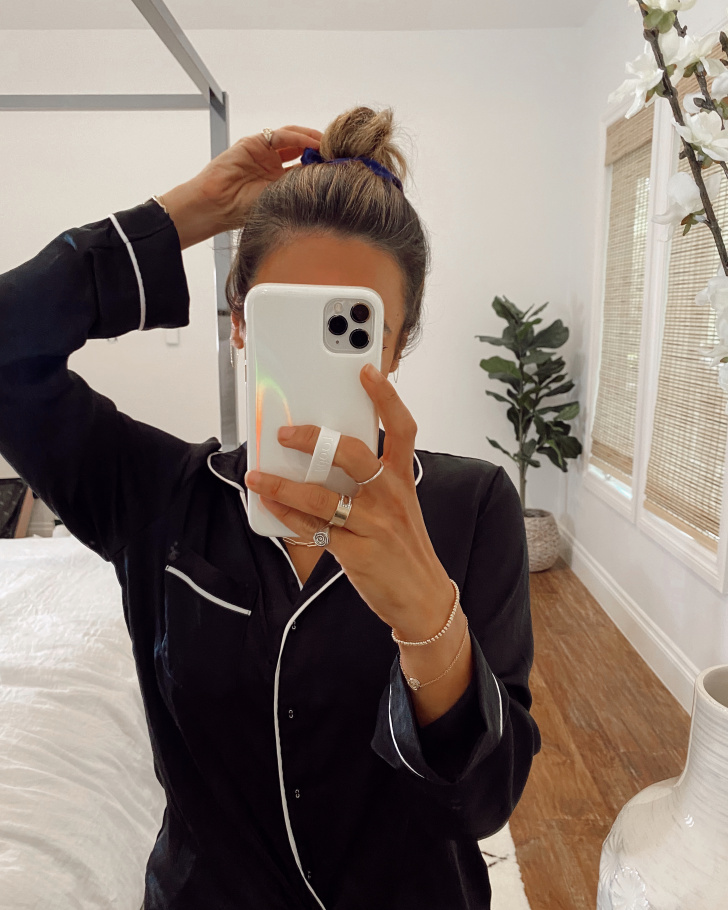 A few weeks ago I noticed some damage in the front of my hair from pulling it back so tightly when I do my every day, slicked-back, low bun. As soon as I realized my hair was showing signs of damage, I started making a conscious effort to up my hair health game. I've been big on the health of my hair for years and have favorite products but it's like sometimes we forget how important it is until the damage starts to show, ya know? This was a good reminder not to slack on my favorite hair tips.
+ take those vitamins
+ apply less heat to my hair (or have heat-free days)
+ when you do apply heat, use a heat protectant! Linking my favorite affordable one from GSQ.
+ be way more aware of WHAT I pull my hair back with and when (scrunchies like this one are KEY). 
+ avoid drying your hair with a towel! Interestingly enough, a t-shirt is much more gentle on your hair and it doesn't rough up the hair cuticle the way a towel does. 
I have been trying to avoid pulling my hair back tightly when it's totally wet because I know that was majorly contributing to the breakage I've been seeing. I've also been more aware of what I am pulling my hair back with, I've been using these satin hair scrunchies from GSQ. I love satin and silk hair scrunchies because they are way more gentle on the hair, but they are usually pretty pricey, so snagging these at such an affordable price ($5.99) got me so excited. I also keep these next to my bed because as my hair gets longer I find that sleeping with it in a high bun after I've curled it that day, helps the curls last longer (and then I'm not having to use heat to style it the next day—win-win). I have also heard that sleeping with a satin pillowcase is also a great way for your hair to get a little TLC at night, not to mention it is more gentle on your skin too!