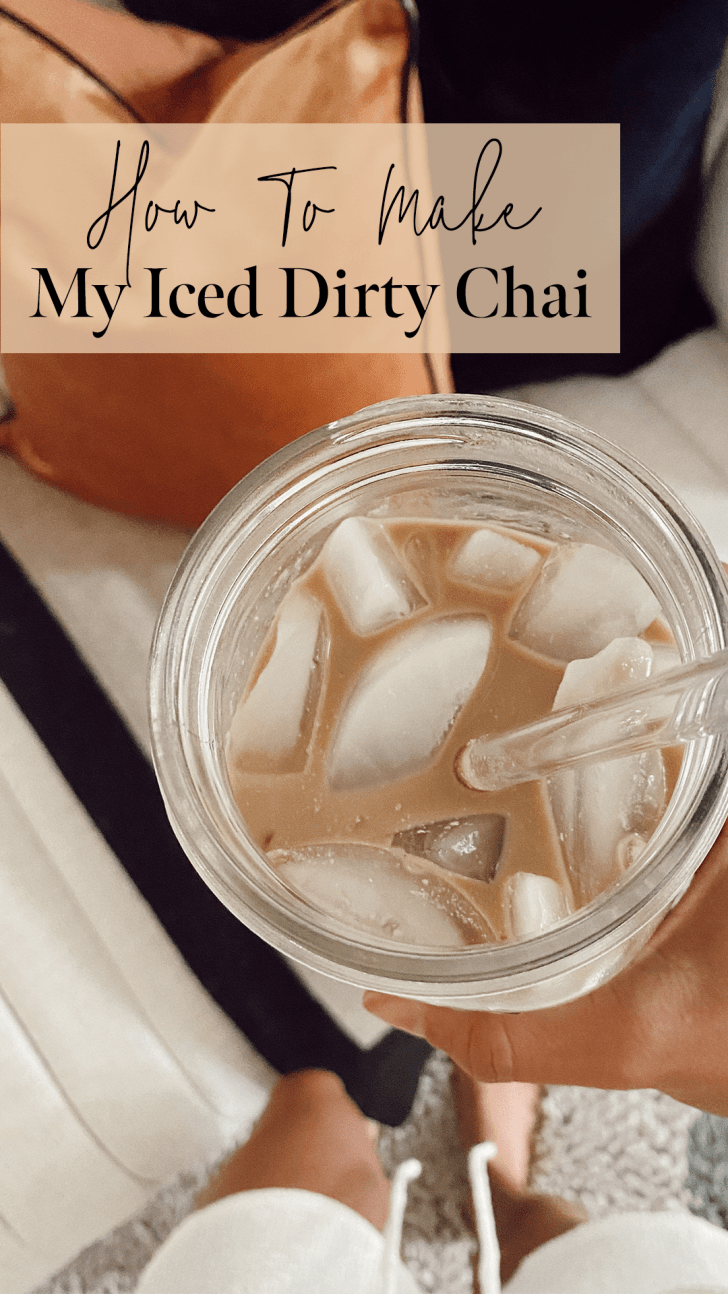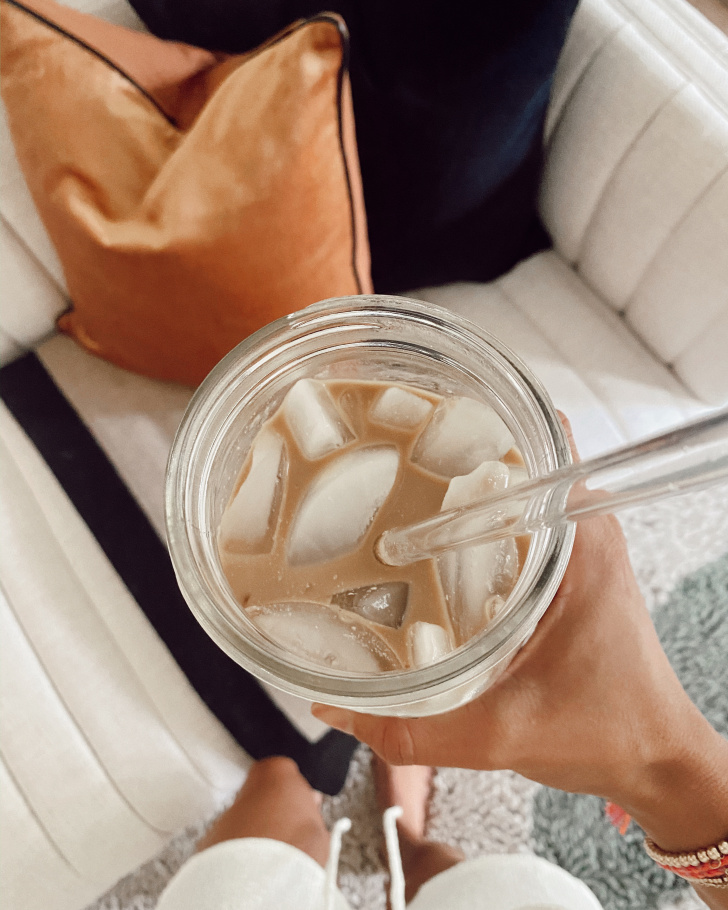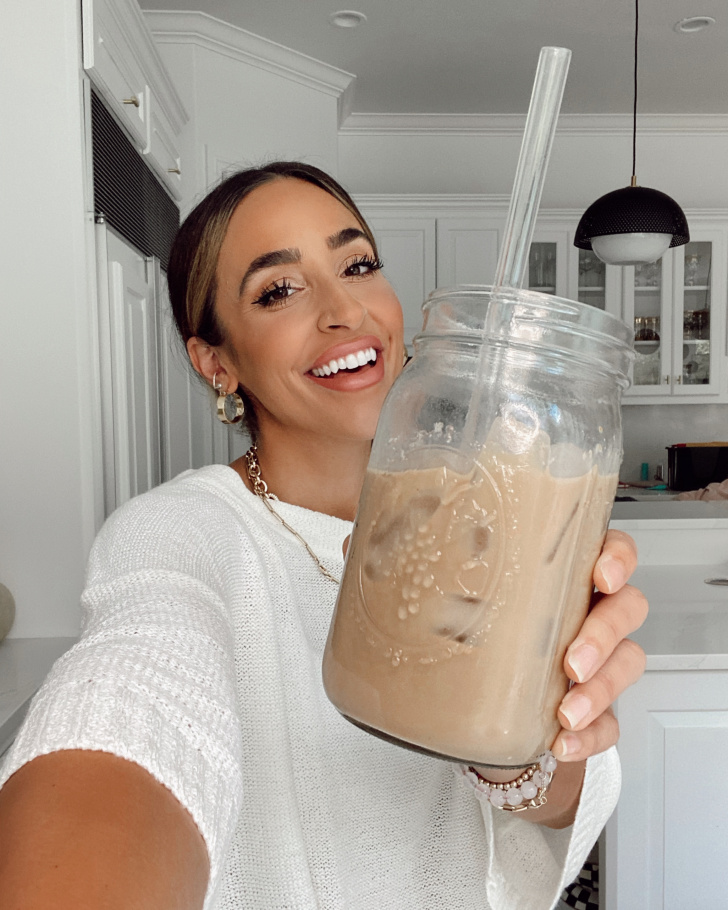 A quick how-to on my favorite at-home iced dirty chai latte. I'll link up the exact products I used, but anything you have on hand will work! The main thing that I wouldn't switch up is the chai mix itself, this has been the best one I personally have tried at home.
Everything You Need.
1 heaping tbsp David Rio Chai Mix
¾ – 1 cup Cold Brew (if I didn't make it ahead using this maker, I use Stok)
¾ – 1 cup Milk (you do you, any kind works, I used Almond but love it with coconut and oat milk too)
Frother (optional but SO worth it)
Mason Jars (optional but they make me so happy)
Glass Straws (optional but love that they're reusable)
Ice
How To.
add your choice of milk to the frother, if using the frother there is no need to dirty up a measuring spoon, just fill to the 2nd line. This is actually how I measure mine but I checked how much that is and it is about ¾ cup. If using a handheld frother or mixing with a spoon just pour your milk straight into the mason jar.
add your chai mix and get to frothing / mixing it up. If using the frother hold the button for 2 seconds so only the blue light is lit. This makes cold foam and doesn't heat it. Froth until well incorporated (time varies, I normally stop it before the time is up)
Pour chai milk mixture over your ice.
skip this step if not using a frother. Pour the cold brew into frother to the 2nd line. I started this for measurement sake so it's equal parts coffee/chai mix and I just stuck with it. Why dirty up more dishes??
Pour coffee over chai mixture and stir
enjoy!
This recipe works hot or cold, just remove the ice, use hot coffee, and press the button on the frother quickly for hot foam. ?