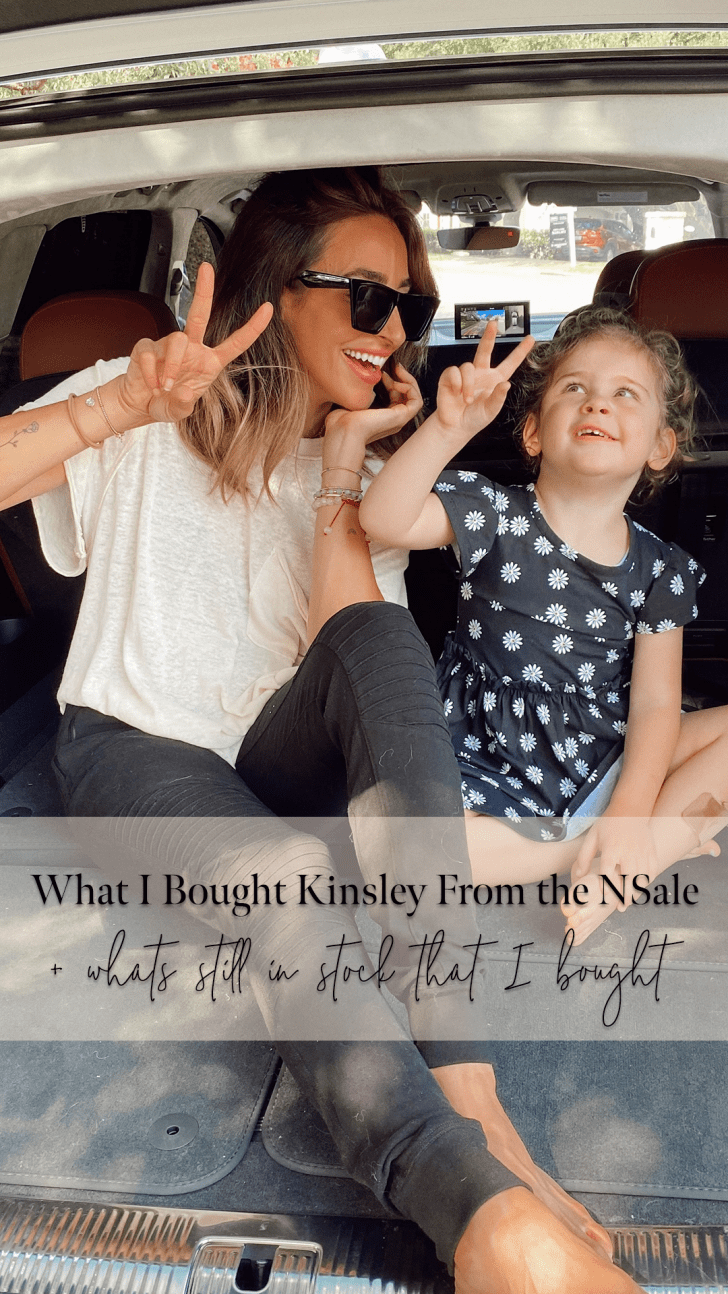 Tee. Joggers. Kinsley's Dress.
I'm heading to Colorado bright and early today with Kinsley and Liz. I don't know about you but I love dressing comfortably when I'm traveling. I wanted to grab a few more items for Kinsley and I for the trip so I placed a curbside order at Nordstrom (I'm still pretty obsessed with curbside) and picked those items up yesterday! I got a ton of cute items that I'll link below. The Nordstrom Sale also opened to the public today, so I'm linking up some of my favorites that are still in stock! Items tend to sell out quickly so I will try to keep this updated as items sell out / come back in stock.
What I bought Kinsley From the NSale.

What I bought Kinsley For Colorado.

What I bought For Colorado.

What's Still In Stock From The NSale.
Clothing.

Shoes.

Accessories.

Home.

Thank you Nordstrom for collaborating with me on this post. As always, all thoughts and opinions are my own.