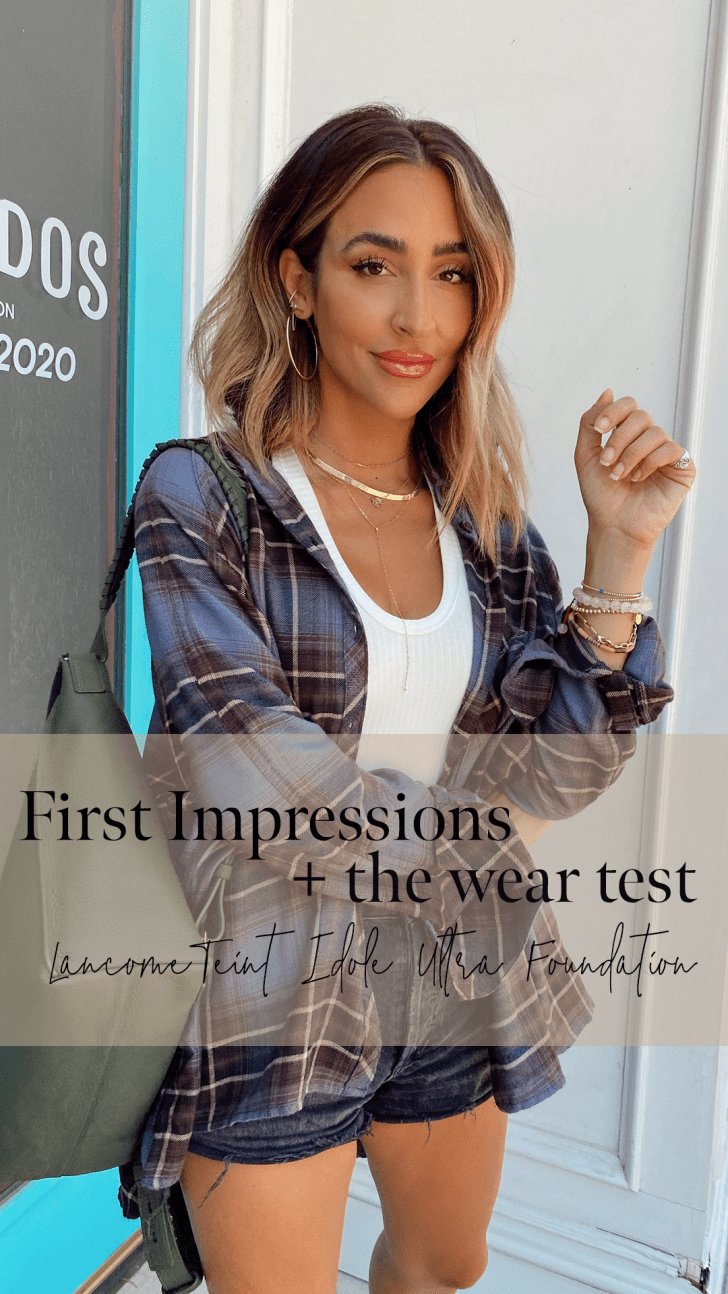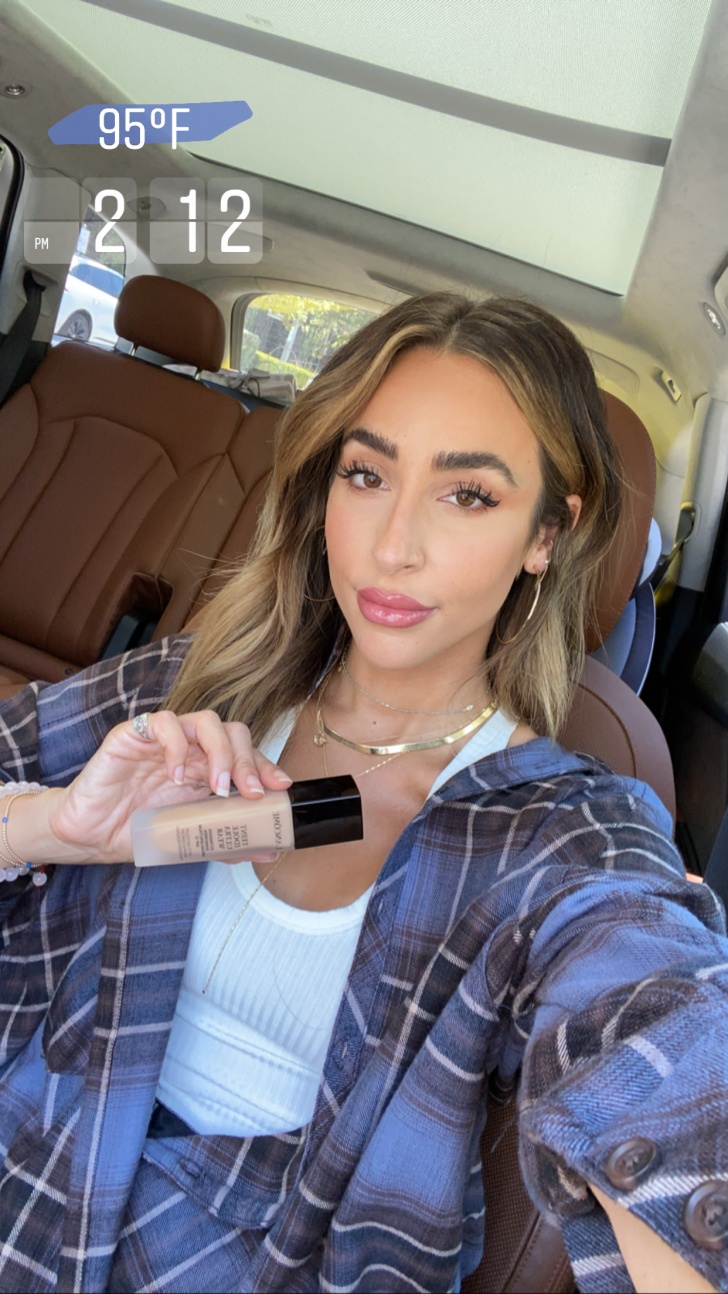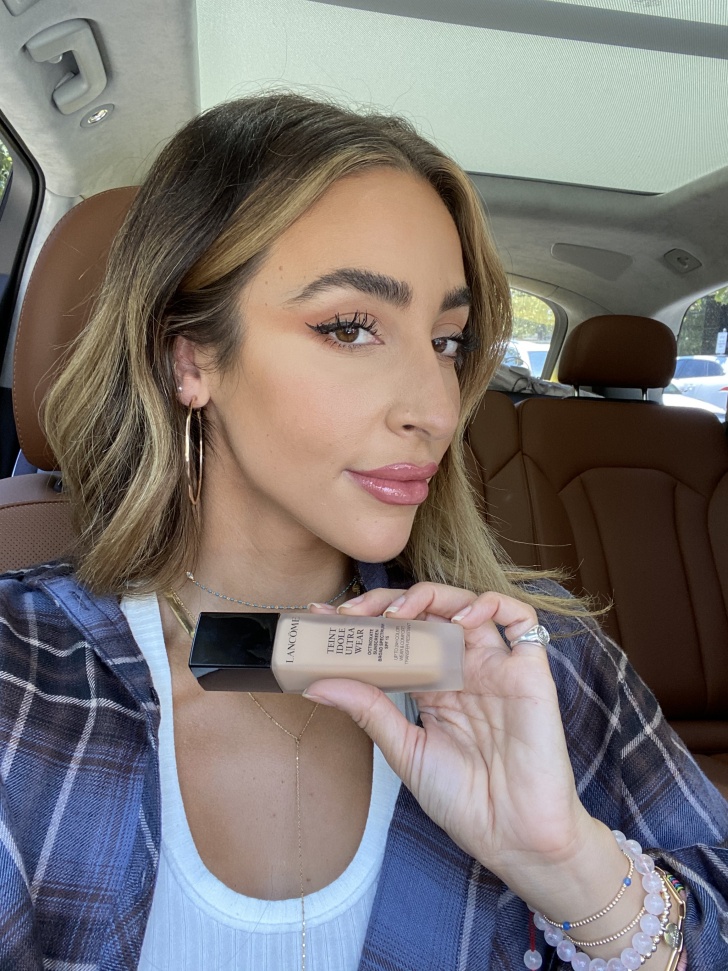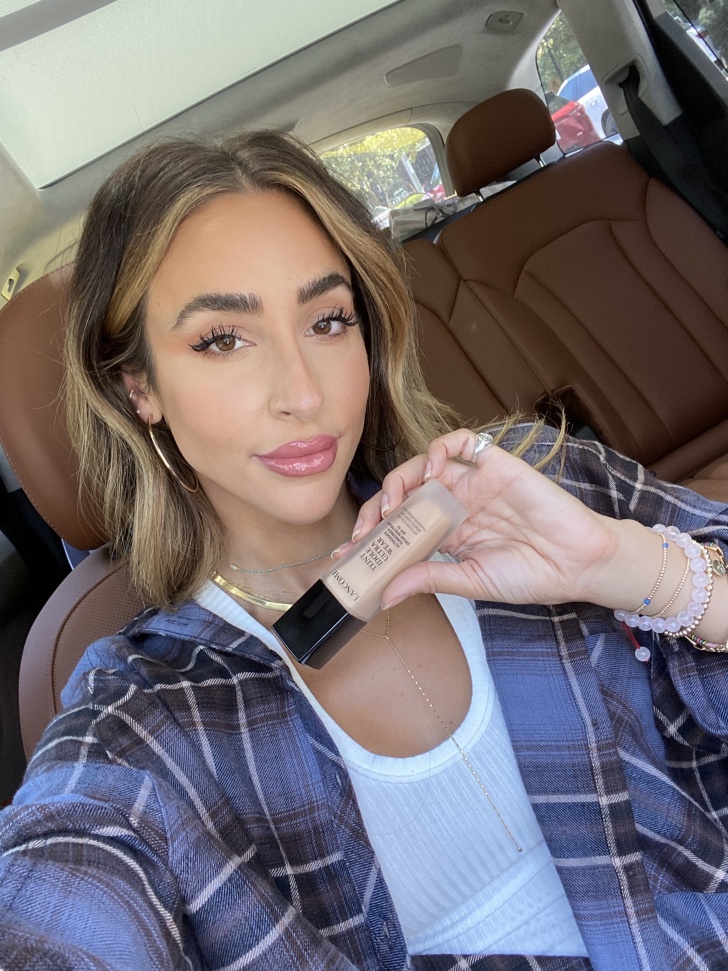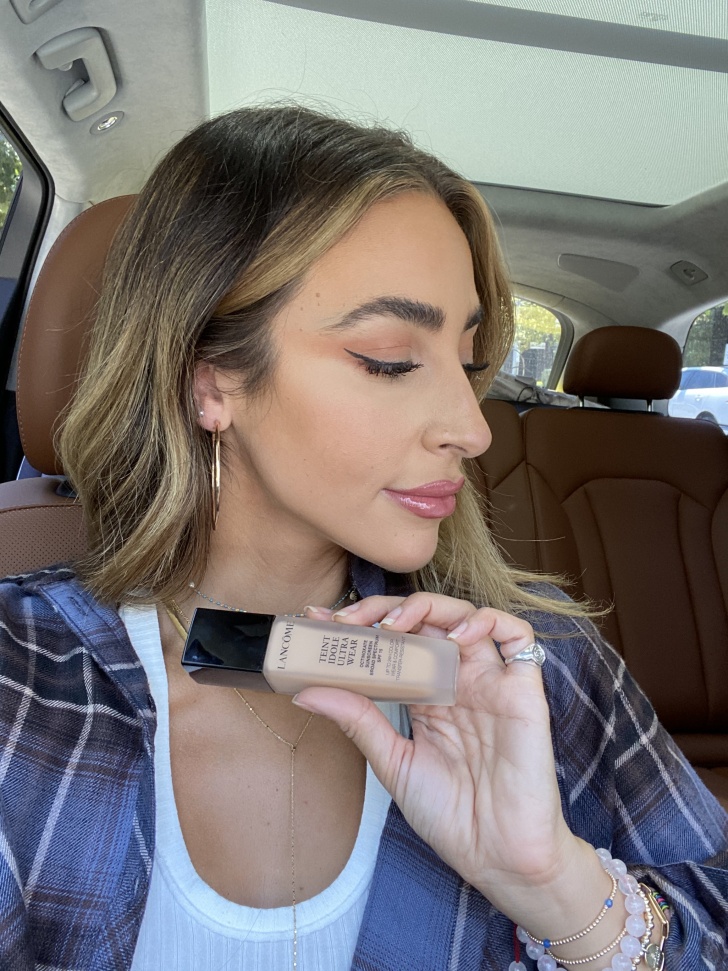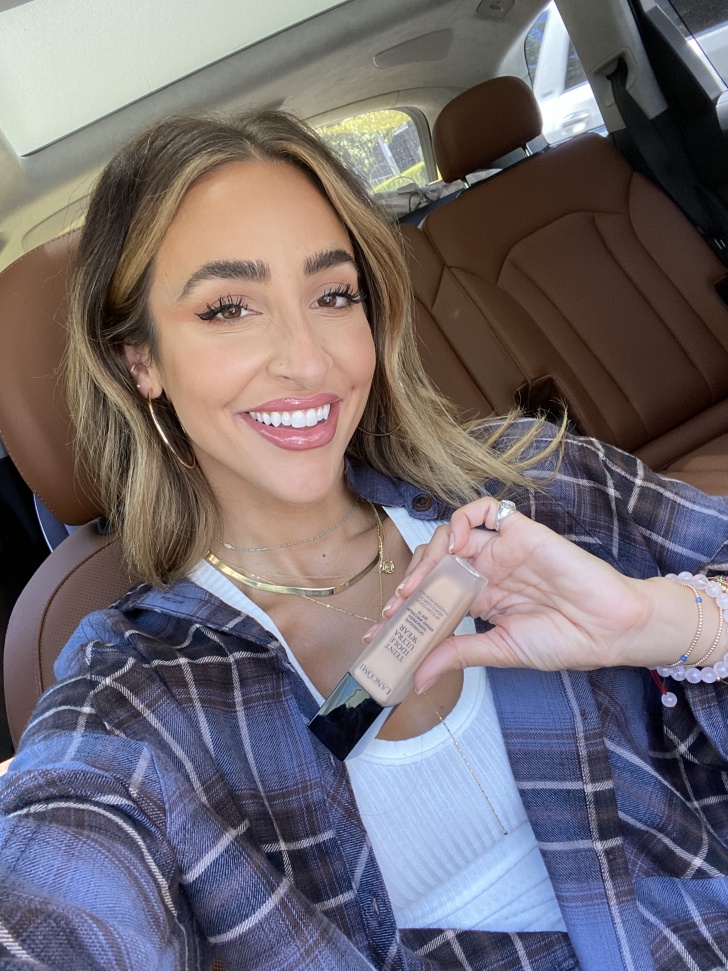 (All images have *zero* filters, no retouching, editing, tweaking of color, or anything. I literally snapped the photos in natural daylight and uploaded them straight from my phone into this blog post.)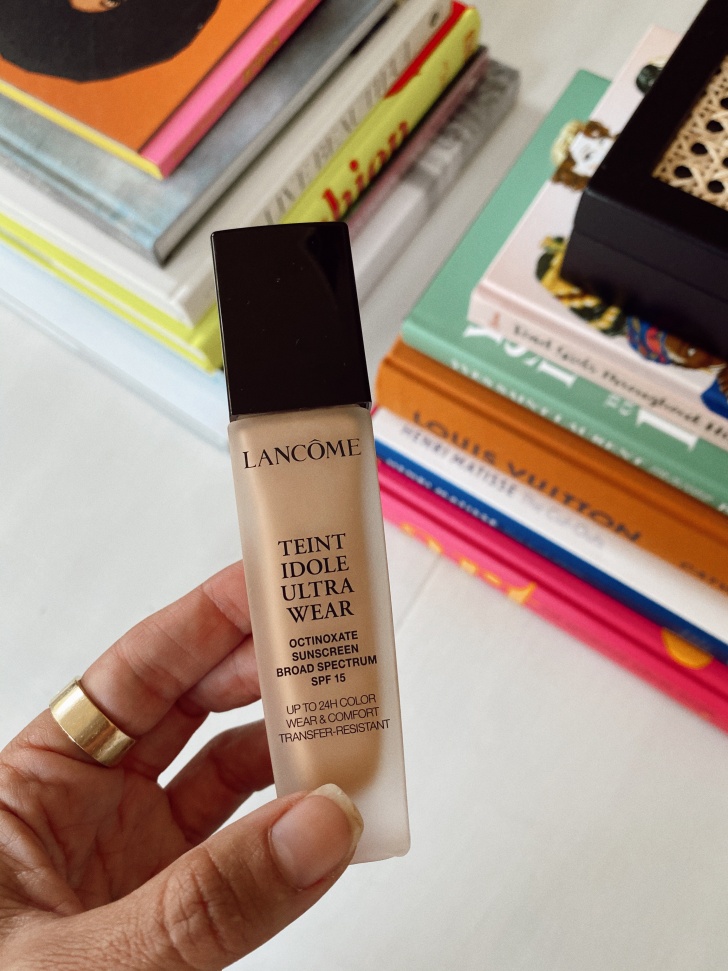 The Texas heat feels next level this year (do I say that every year?) and I've been testing out foundations looking for one that can stand the heat, literally. The 3 major qualities I usually look for in a foundation are wearability (does it pass the wear test?), buildability (can I build the coverage as needed without it getting cakey?), and color match (if I have to mix two colors to find my shade that's a no from me). The latest foundation I've been testing out is the Lancôme Teint Idole Ultra Long Wear Foundation. When I say I put this foundation to the test, I mean it. I honestly was shocked by the end of the day with the results! I put this foundation on at 10 am, ran errands with my mask on, and then went to lunch with Emily around noon where we ate outside on the patio (did I mention it was HOT lol). 
Even the best foundations would have struggled with what I put it through today, but I can say that after doing the wear test in the brutal heat, wearing a mask, and in crazy humidity, the Lancôme Teint Idole Ultra is legit amazing! It also has SPF 15, so I felt good about wearing it out all day in the sun with that additional protection over the top of my usual SPF. 
I went with shade 320, which at first looked on the light side, but it was a good match once blended. The foundation feels really natural, and blends easily into the skin, but is also buildable for more coverage. I built it up a bit to see how it would look and it never got cakey. This foundation has a natural soft-focus finish that looks amazing when applied and 8hrs later. You can get this foundation online at Sephora. 
Overall I give this foundation an A++ 
Lancôme Favorites.

Thank you Sephora for Collaborating with me on this post. As always, all thoughts and opinions are my own.