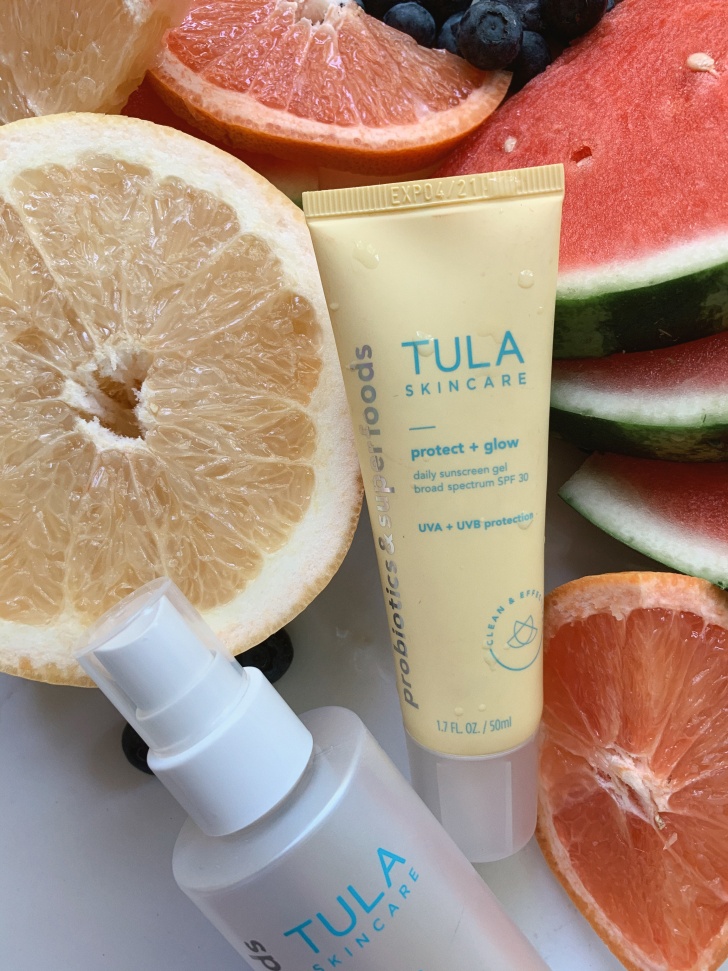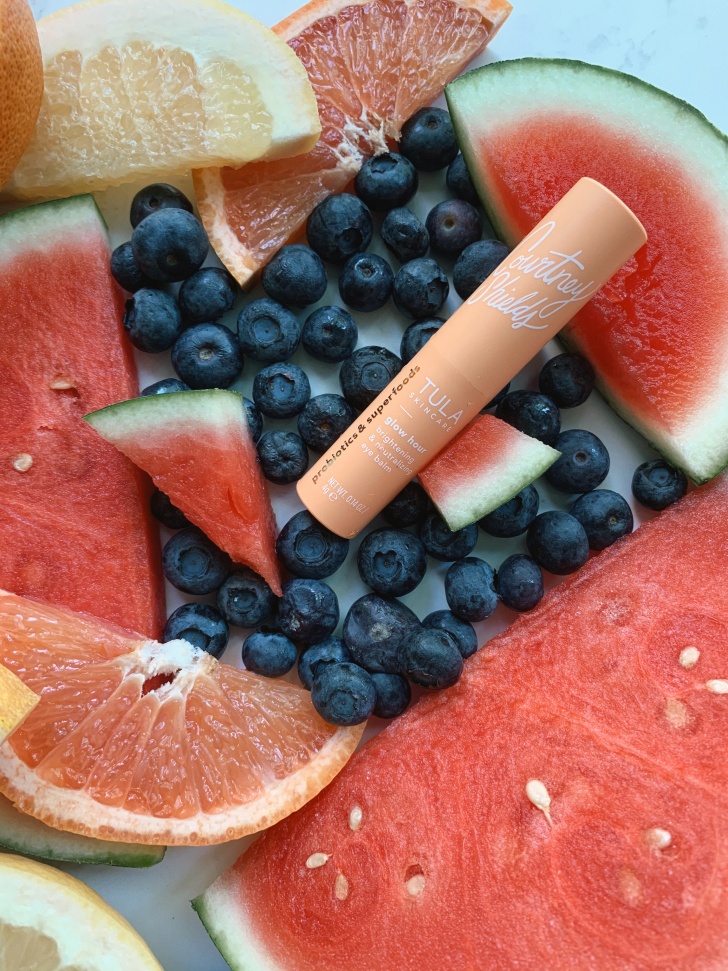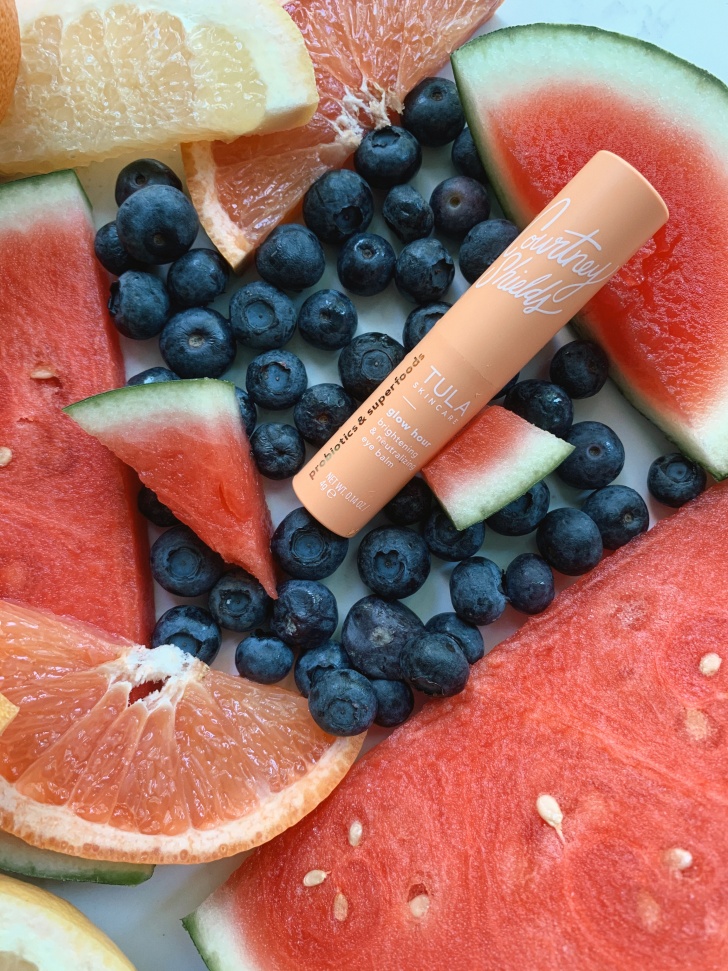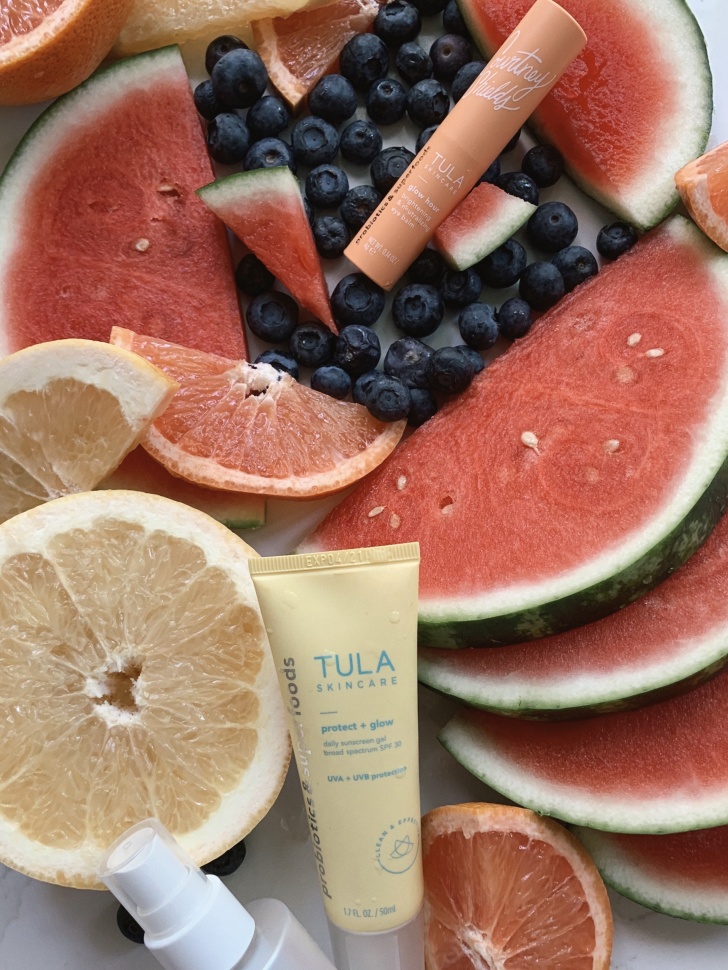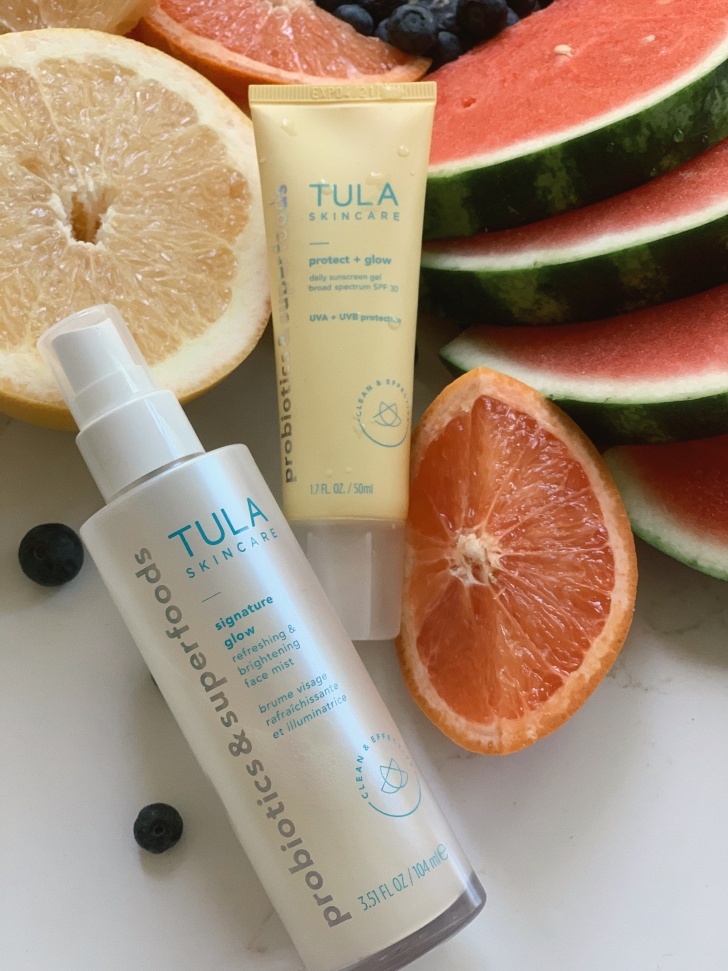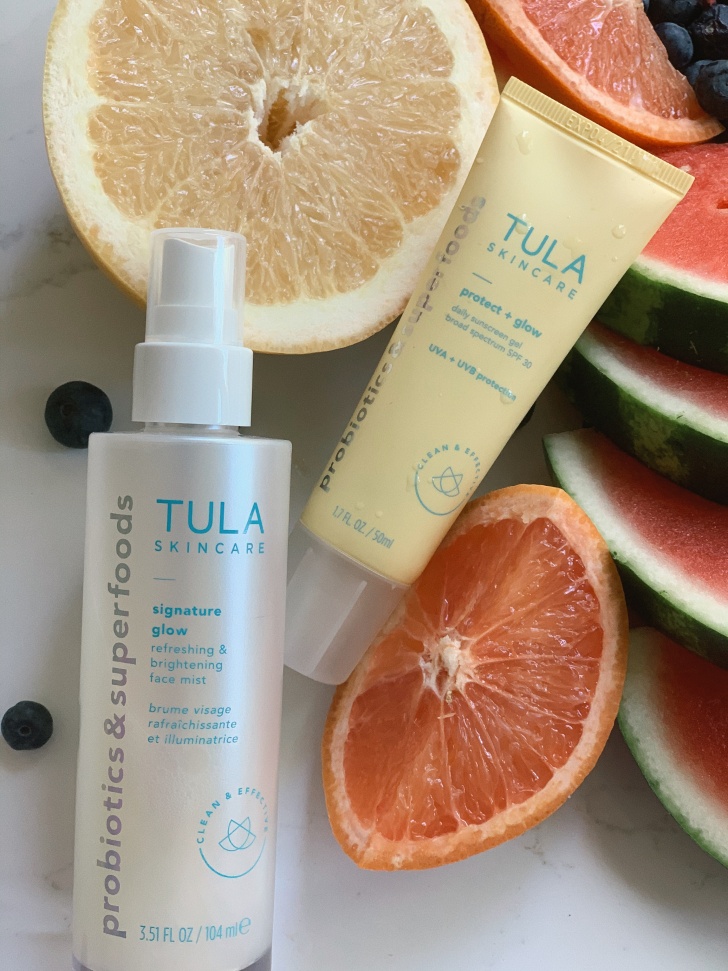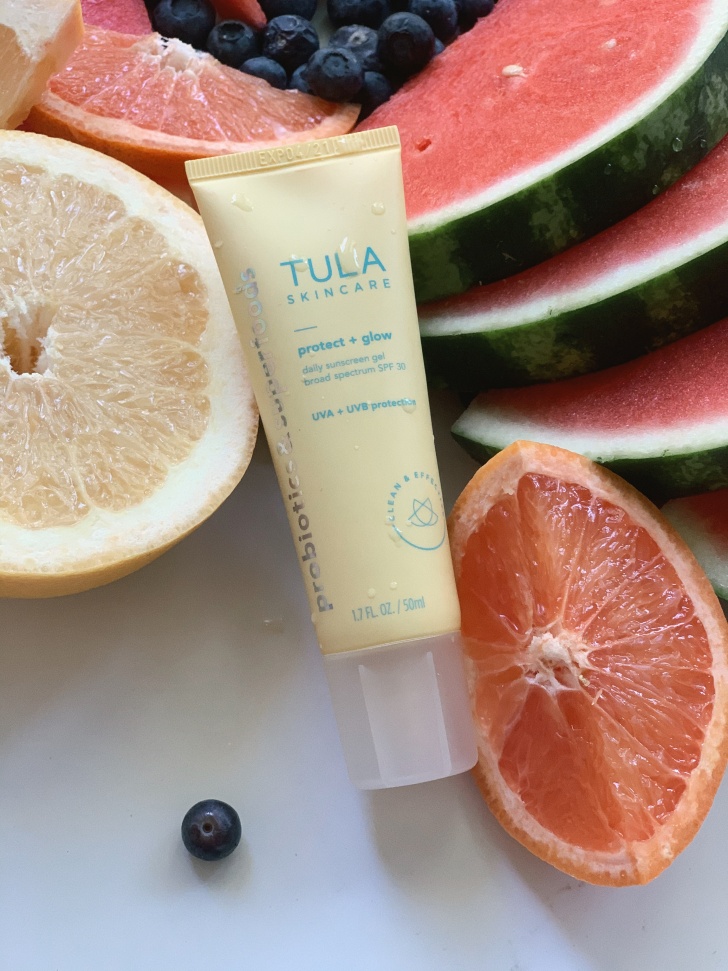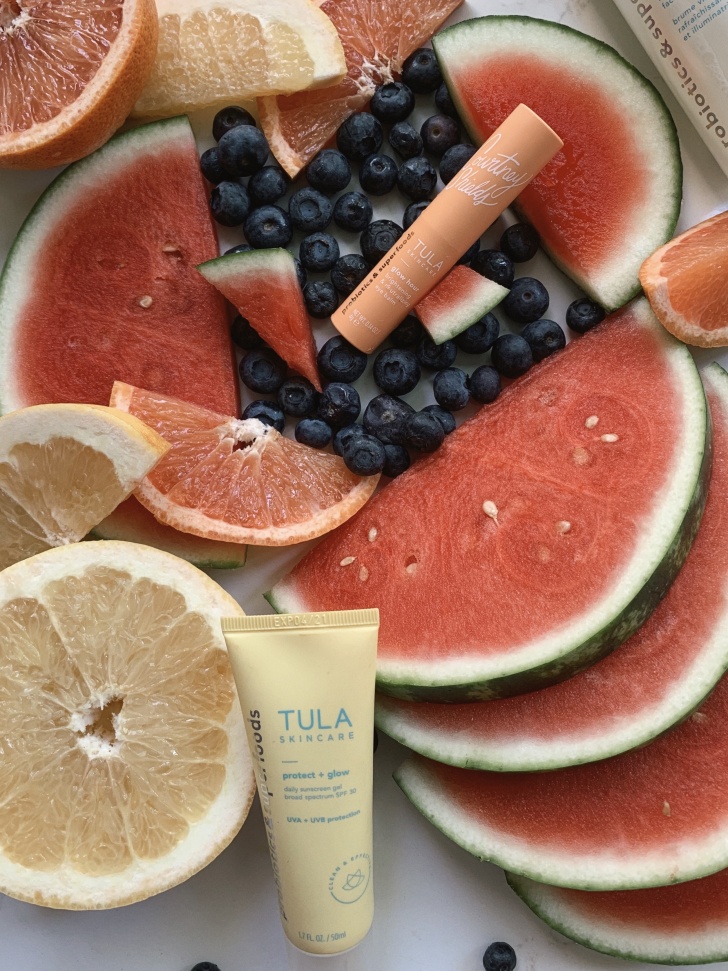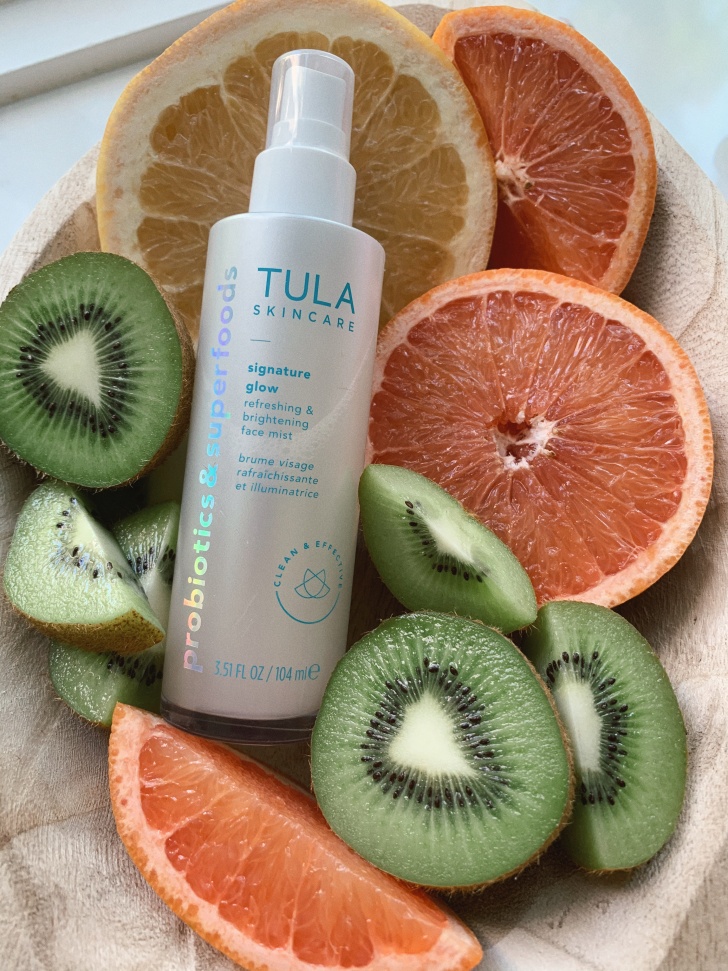 I can't believe it's been 3 weeks since the lunch of Glow Hour. Seeing the product in your hands, on your skin, and to hear how much you guys are loving it has been such a highpoint for me.  Reading your DM's, seeing photos and videos…it's just the best. I've also been secretly saving them so I can throw a bunch of them in a post, so if you haven't sent any my way yet, make sure you tag me so I can see!
When I originally had the idea to create an under-eye product that would help neutralize the darkness while also treating it, I of course envisioned it being applied UNDER makeup but now that I've had it for months, I use it over makeup just as much.
If you haven't snagged it yet, you can use code: COURTNEY for 15% off.
Other Tula favorites I recommend adding to your cart for free shipping?
+ The sunscreen: I use this every single day, it is AMAZING).
+ The face wash: My everyday face wash. I also use this at night to take all of my makeup off.
+Refreshing & Brightening Face Mist: This is a new product and is one I've been testing out the past week, it's super hydrating a gives a nice "plump" feel to my skin.
A few favorite "over makeup" Glow Hour hacks …
In the inner corner – as a pop to really brighten and open up the eyes.
As an eyeshadow – on lazy beauty days (aka. 90% of the time), I loooove to use this an eyeshadow on my lid and just doing some bronzer in my crease.
As a highlight on cheeks – Glow Hour makes the most beautiful cheekbone highlight. I warm it up with my finger and tap it right on top of my cheekbones to add that fresh, youthful skin glow. I also like to do this down the bridge of my nose and on my cupids bow.
Pouty lip trick – I love applying the product directly on top of my lipstick (from the tube) into just the very center of my top and bottom lip. Something about this draws the eye in and adds the prettiest pouty look. It also kind of gives the lips a glossy look that I also love. I typically do it over a great nude, but it does work with other colors too.
+  Instantly brightens the look of & treats dark under-eye circles
+  Protects from damaging blue light—overexposure linked to
premature skin aging
+  Helps reduce the look of puffy, tired eyes
+  Immediately refreshes your look—hydrates & cools
+  Leaves an amazing, golden-hour glow
+  Formulated with clean ingredients like probiotics, grapefruit, algae,
lingonberry & aloe water
+  Can be used under & over makeup
code : COURTNEY for 15% off your order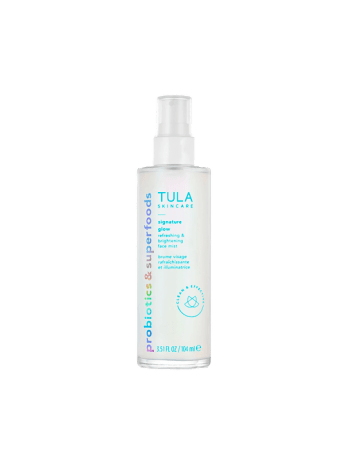 Probiotics: help lock in moisture & calm the look of irritation
Prebiotics (Beet Root): help balance skin
Hyaluronic Acid & Kiwi Fruit Water: help hydrate & brighten the appearance of skin
Lingonberry: helps protect from the damaging effects of pollution & blue light
Yuzu & Strawberry: help brighten the appearance of skin