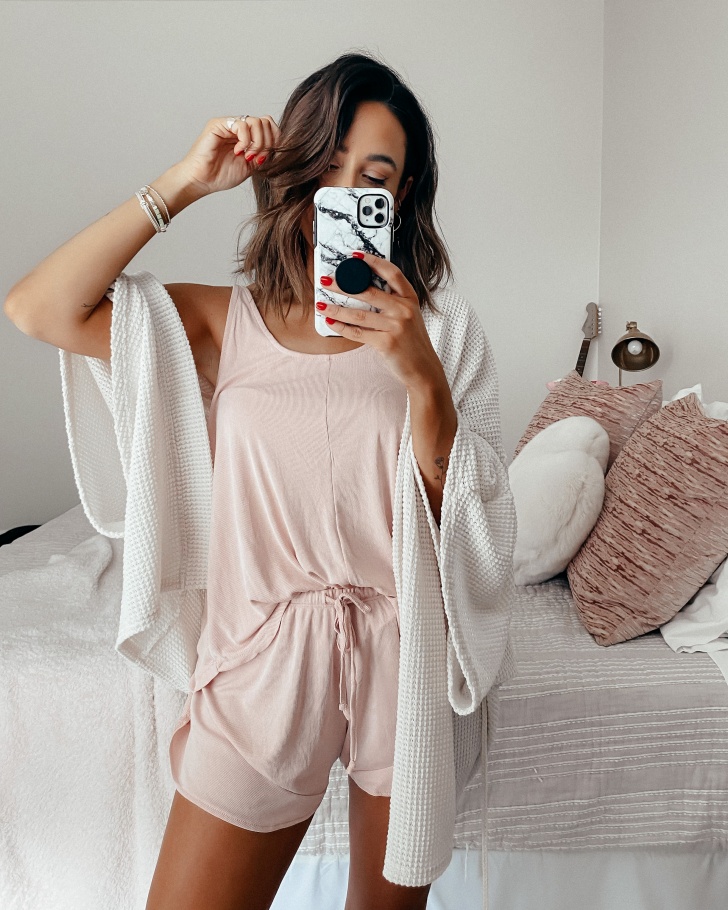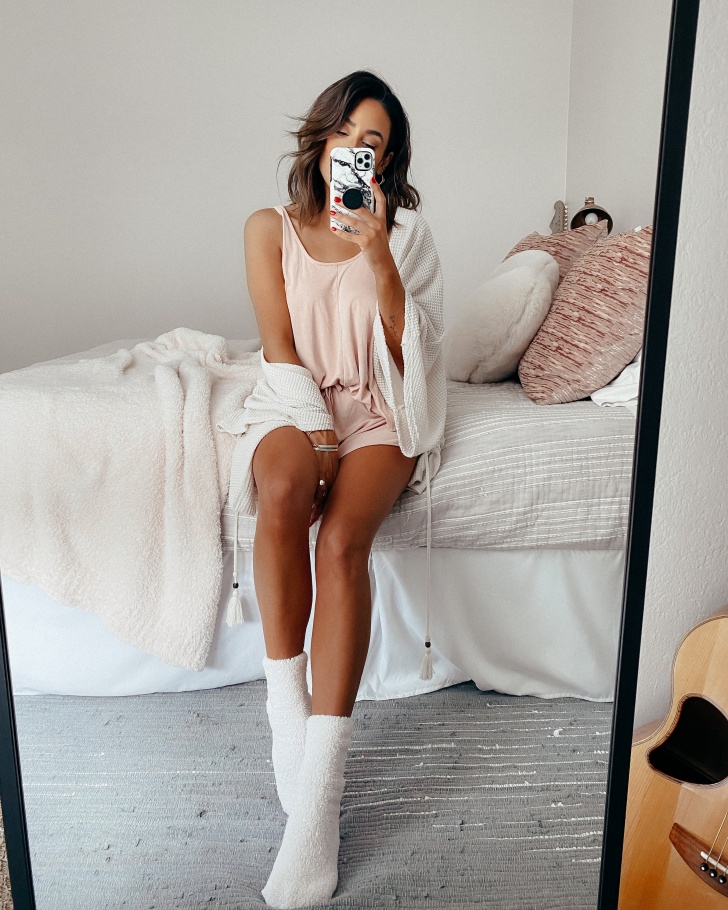 tank and short set. socks are sold out (linking similar).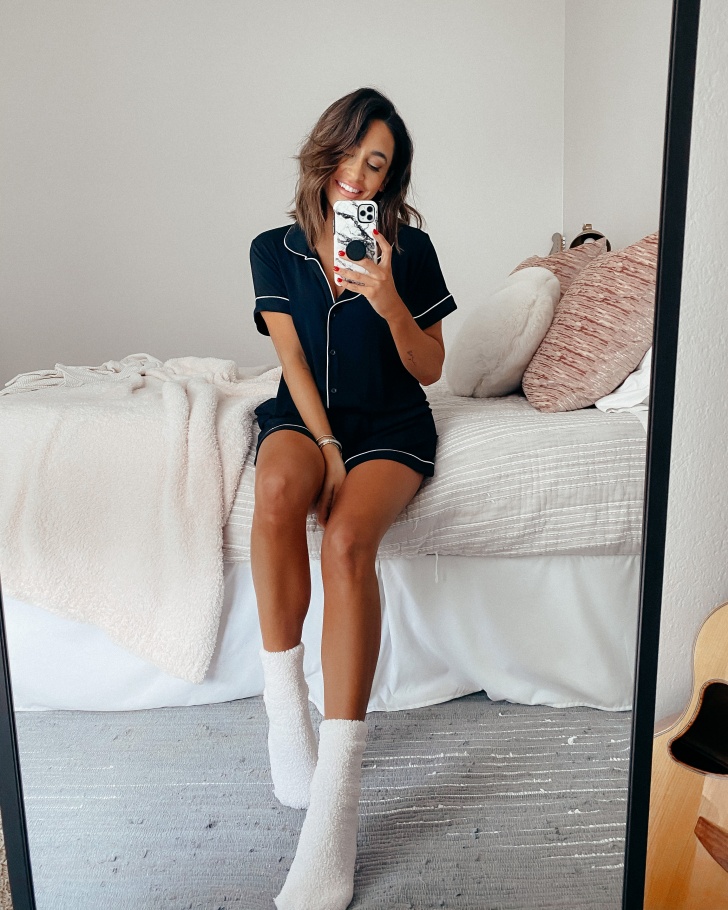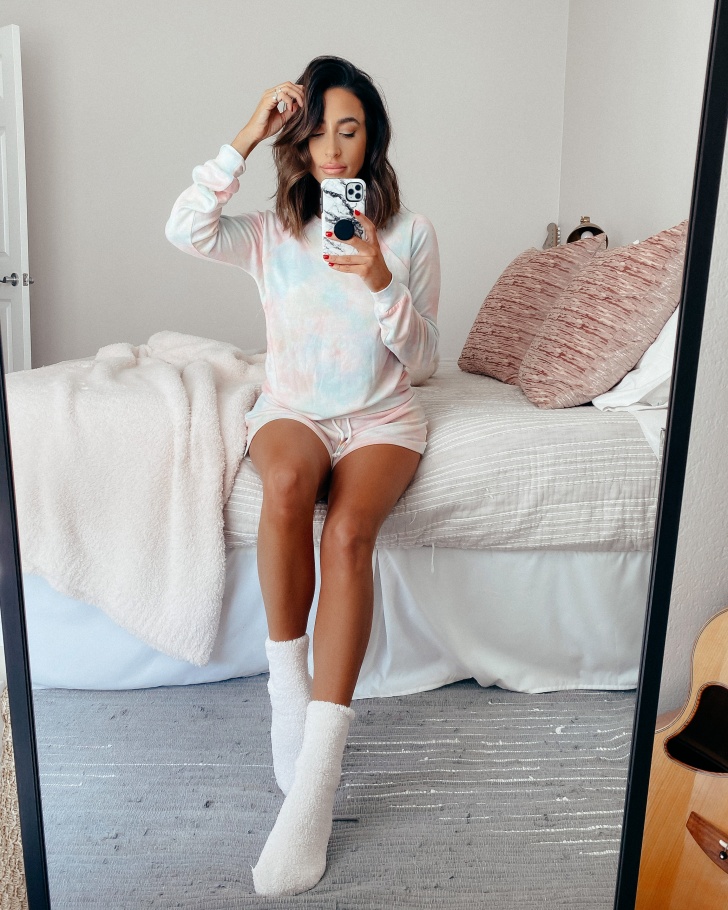 tie dye jersey sweatshirt. tie dye lounge shorts.  tie dye lounge pants (jogger version). Linking a similar top.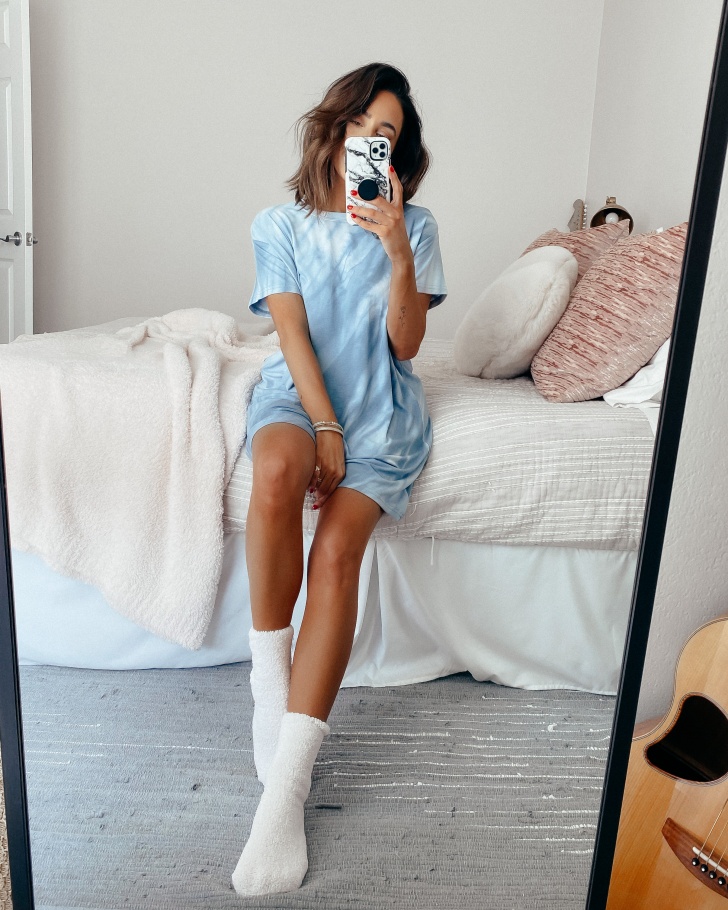 Most of us are quarantined to some degree, and if you are anything like me, you may be getting a little stir crazy already. Has there ever been a better time to stock up on cozies and at-home loungewear? I'm going to go ahead and classify that question as a rhetorical one and get to the good stuff.
I am working on compiling a list of the most recommended Netflix shows (for you, by you!), but I also wanted to share a few new lounge sets that I just got from Nordstrom! It may sound silly but it's the little things, especially in times like these. And damnit, if I'm going to be stuck inside for the most part, I want to at least be wearing soft, cozy outfits that make me feel good and will brighten the mood. Can I get an amen?
I think we can all agree that physically going into a store is less than desirable at the moment, so I am feeling even more thankful than normal for online shopping (and that's saying a lot). Nordstrom is my go-to spot for all things lounge-wear. I always find the cutest options, and let's be real, the free shipping is major key. Without further adieu, say hello to what I like to call quarantine fashion.
Shop Loungewear.

Thank you Nordstrom for Collaborating with me on this post. As always, all opinions are my own.