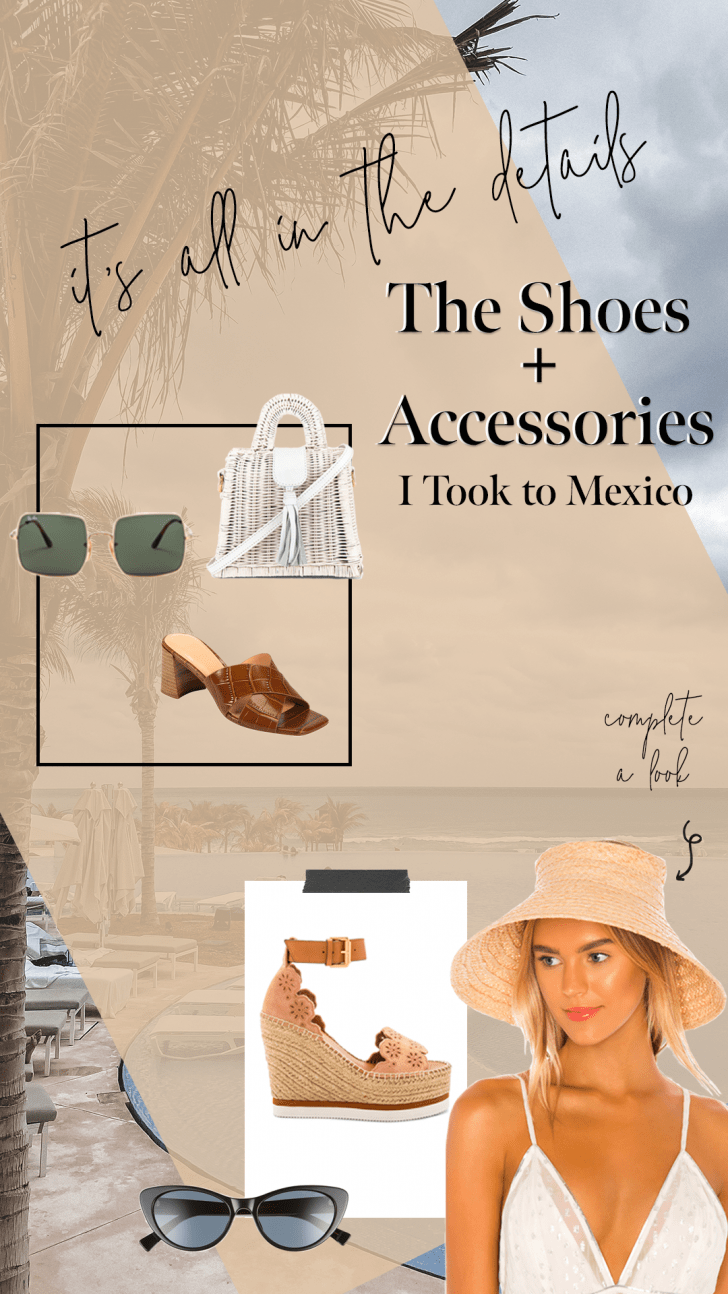 Hola from Cancun!
I'm currently eating my weight in fresh fruit with coconut and watching the waves crash on the shore. We just got here today and I already feel my heart rate lowering. I swear, the ocean is the best medicine.
I'm a big believer that great attention to detail can totally make a whole look. So, I wanted to throw up a quick post with all of the accessories I packed for this trip, so you could have a sneak peak and shop them early here.
Enjoy early access to all my favorite details.