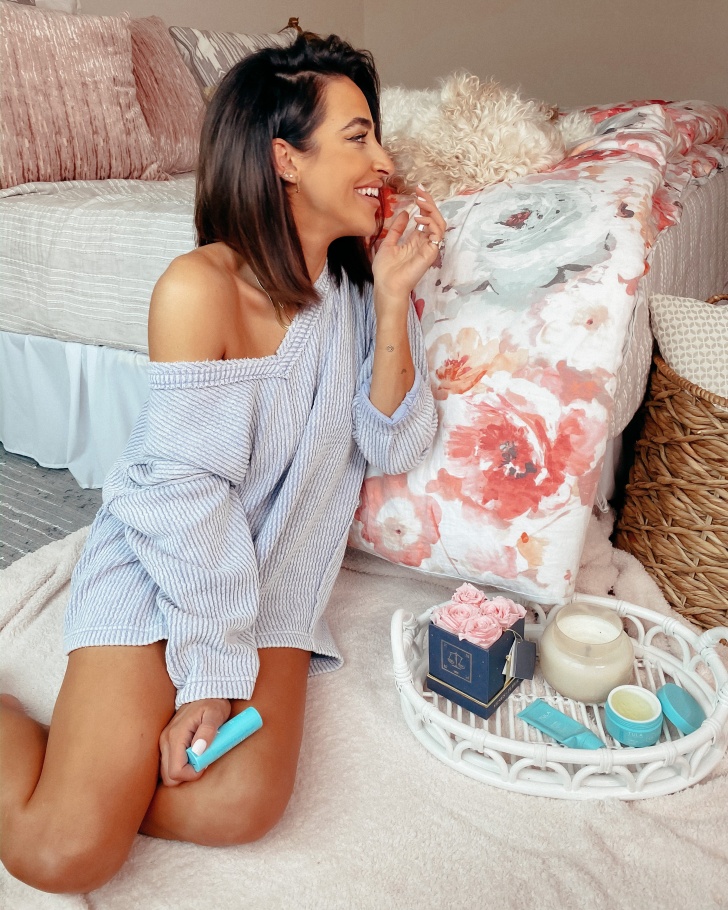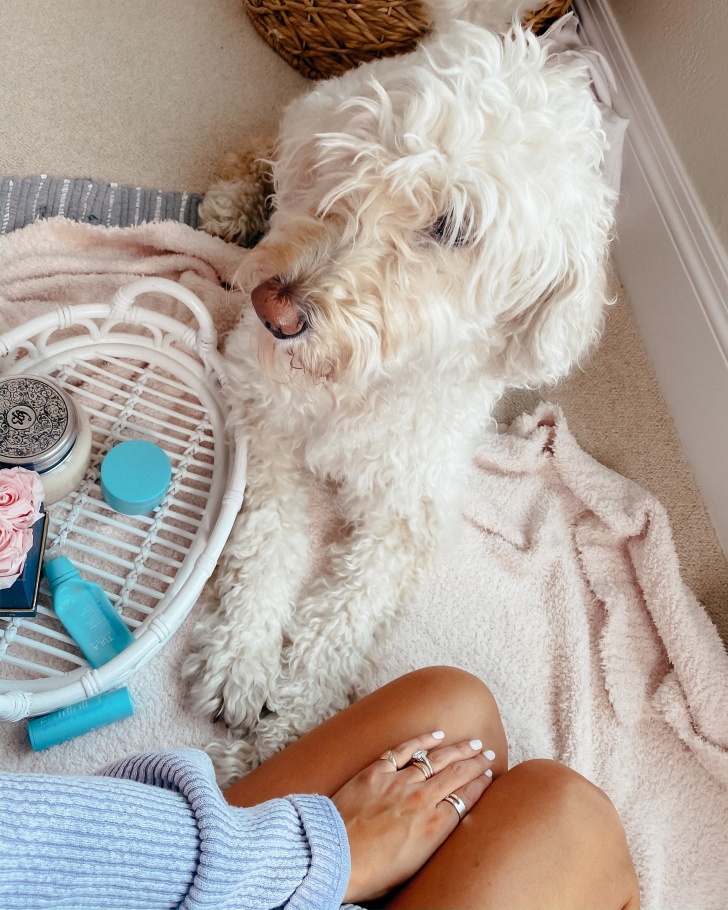 I've had countless light makeup days lately. The chemical peel I did last week had my skin peeling and flaking for about a week (I think we are finally out of the woods), so I've been keeping it fairly light. Living for products that give me glow and smooth my skin.
Enter, Tula's famous primers. They just dropped a second primer and everyone is buzzing with questions about what it does and how it's different from the original. I gave a full run-down on Instagram stories but wanted to detail the differences and my thoughts on each in a post that you can refer back to at any point.
Let me start by saying they are completely different and I am smitten with both of them for different reasons. So, do I think you need both? YES. I use them in different ways, so they each really have a special place in my routine. If you can't splurge on both, go for the one you think you'll get the most use out of.
use code : COURTNEY for 15 % off your order
This is the OG of their primers. It came out a few months ago and has been my go-to since. It 's in a pump and comes out almost white, but turns into the prettiest tan glow as you rub it in. It's packed with probiotics and superfoods like licorice and chia seeds to help balance and nourish your skin. As you blend it into your skin it releases the "glow particles" with skin-blurring properties that give your skin a healthy, sun-kissed look. Basically, it gives your skin a more even look, hydrated look (hence the "filter" name).
Primers are designed to be worn under makeup, but in true Courtney fashion I like to break the rules from time to time. I started using the primer on my no-makeup days and have been hooked ever since. It's a less traditional use, but gives the most beautiful even glowy tan to fresh skin. I can't have a weekend without this thing. I also love wearing it under makeup but mostly for the added glow and hydration it gives. It lays really well under makeup and doesn't clog pores.
If you are interested in getting into the nitty gritty of WHY it works…
Probiotics: improve skin smoothness
Licorice: helps even the look of skin tone
Chia Seeds: help nourish & calm the skin
This is the brand new primer and you guys, it's GOOD. It comes in a little pot and has the most amazing smoothing feel. I had the pleasure of trying this and getting to play with it before it hit the market, so I've actually been using it for a while even though it just launched in early February. I use this one more as a traditional primer under my makeup, and it's been a game changer. It gives the prettiest smooth, soft look to your skin and actually makes my makeup last throughout the day! I typically touch up with a little powder mid-way through the day and find that I have to do it much later or not at all on days when I use this primer!
It's a silicone-free priming gel that's forumared with juicy yuzu to give the skin that smooth, bright look. It's also super refreshing, instantly cools, and smells like citrus, which is pretty amazing to start the morning with. Personally, I love it for under makeup because it really grips onto the makeup and makes it last, but still feels lightweight and doesn't clog your pores (making it great for sensitive or acne prone skin).
Yuzu: a citrus fruit that packs 3X the Vitamin C of a lemon!
Tula just launched their newest product TODAY. Meet their new makeup removing balm. For the past year or so, I've just taken my makeup off with their face wash (it even removes mascara), but have been using this the past few days. It's basically a makeup removing balm in stick form! It's super hydrating and has a nice nourishing, silk texture that melts the makeup away.
I love this for fixing any makeup mishaps. You know, that mascara that always gets your your lid when you're running late? If you don't have time to let it try and flake away with a spooly (a tip Tuesday trick) and need to remove it asap, this is the perfect way to do it. It's also great for removing liquid lips or just the rest of your makeup in general but I wanted to mention that it's a great alternative to wipes if you want something ultra gentile. Like all of Tula's other products, it not only does its job but also has a secondary benefit of softening your skin with every use. I love that their products work in their respective ways immediately and also have actual benefits for your skin over time.
It's also perfect for travel or the girl on-the-go since it's in stick form! You can go in and wash it off after use, but it's made for you to apply and swipe up (especially with those makeup smudges or touch-ups).
Tula is actually launching a new product every two weeks through March, so stay tuned for a few more exciting launches I've been testing.
Thank you Tula for collaborating with me on this post. As always, all opinions are my own.