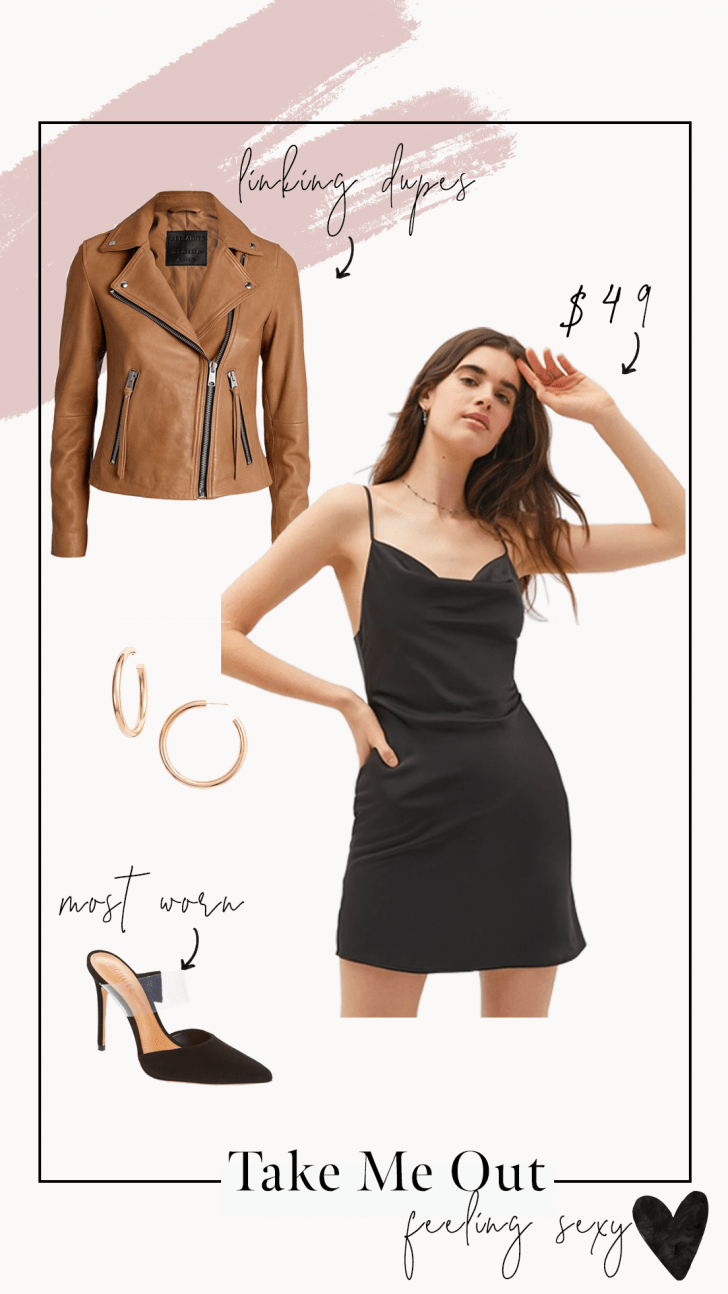 dress (total dupe for this one). heels. hoops. leather jacket. similar jacket.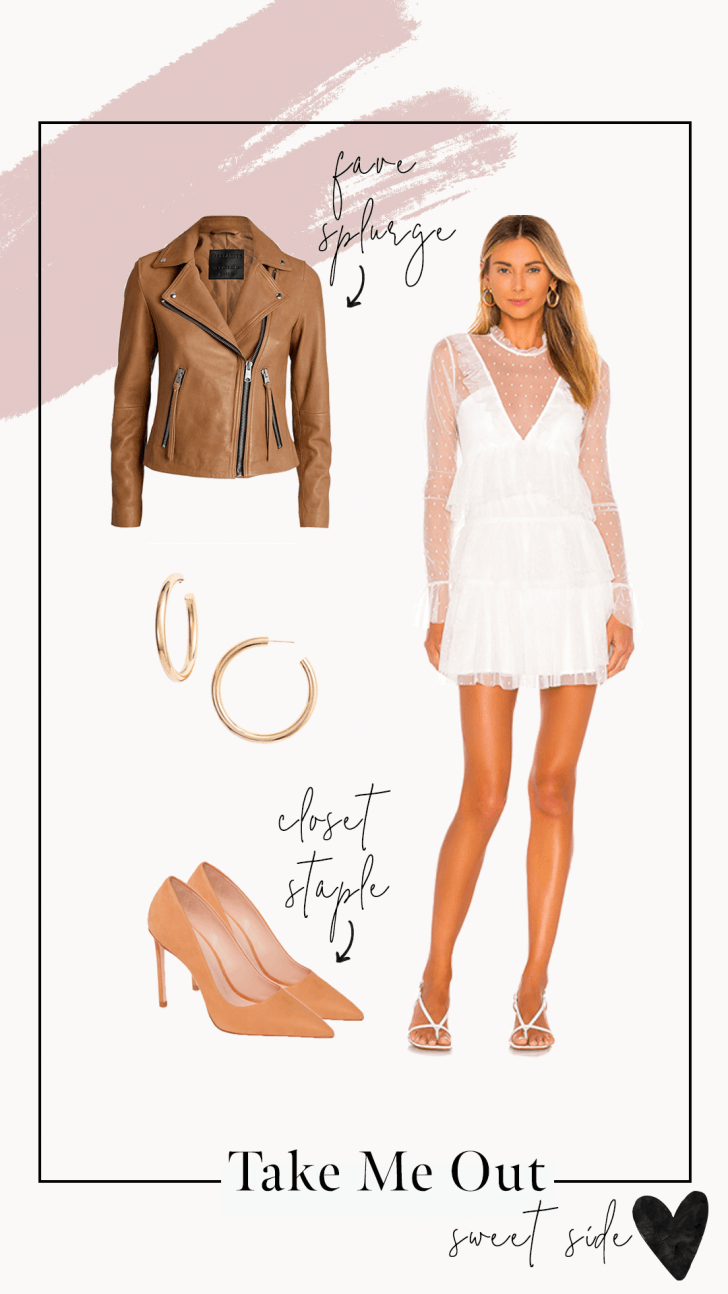 dress. leather jacket. heels. hoops.
tie blouse. hoops. jeans. heels. nude bralette. black bralette.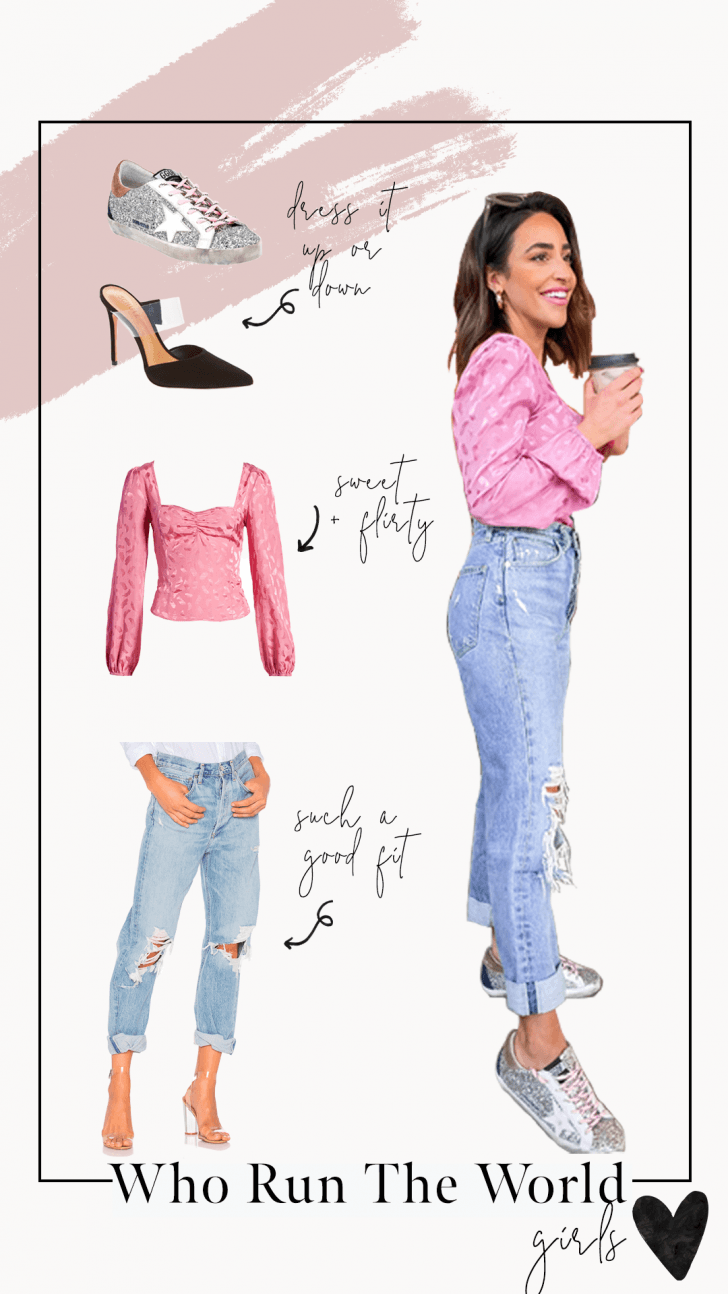 pink blouse. jeans. golden goose. heels.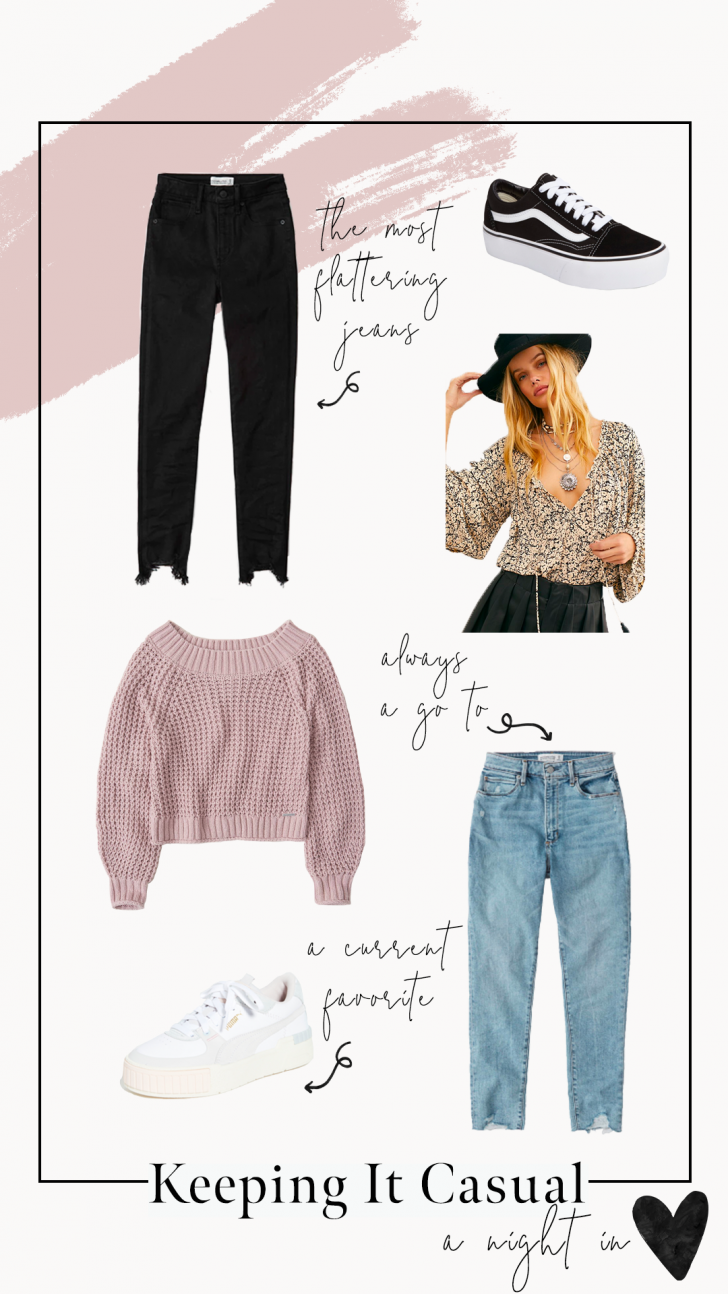 black jeans (currently BOGO).  blue jeans. sweater. floral bodysuit. vans. puma sneakers.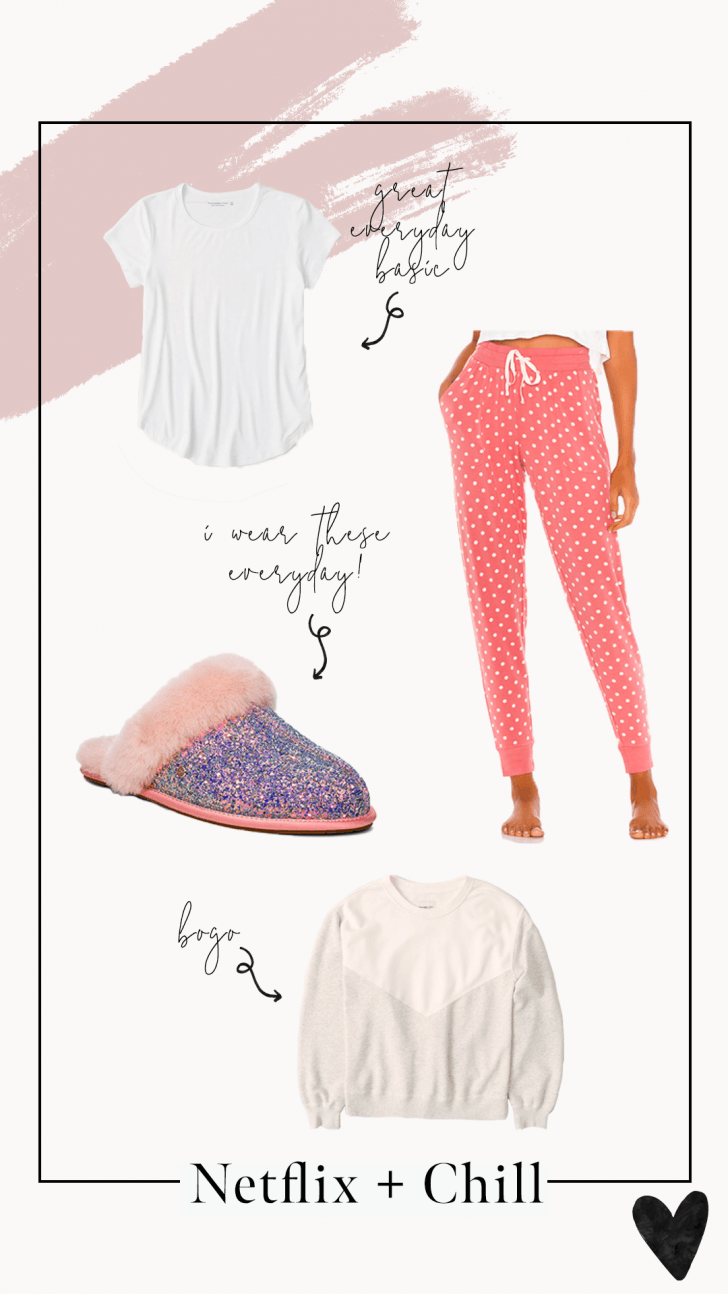 basic tee. sweatshirt. joggers. slippers.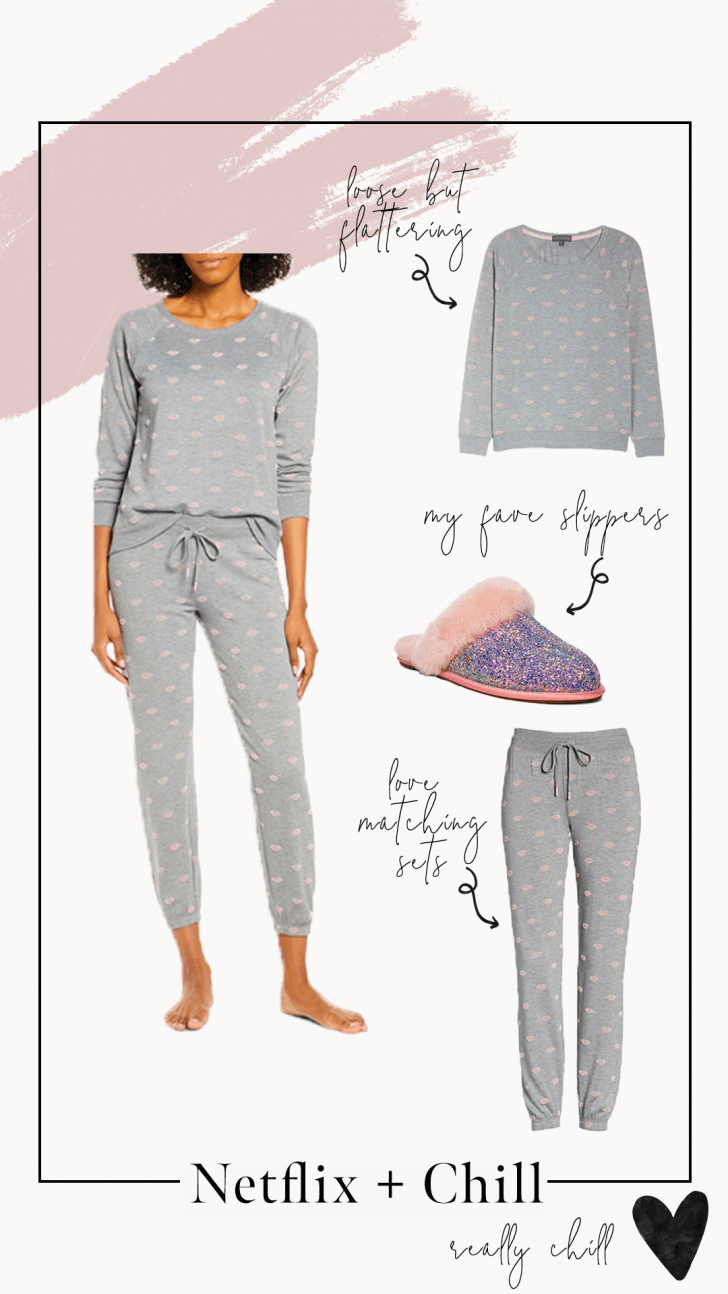 Pj top. jogger pants. slippers.
I've always liked Valentine's Day. Married, dating or totally single, I look at the day as an opportunity to indulge in sweets and spend a little extra time with my loved ones (significant others, girlfriends, etc.). Alex and I have family coming into town, so our day and night will be a little less traditional this year, but I wanted to create some outfit inspo for a few ways you may be spending the holiday.