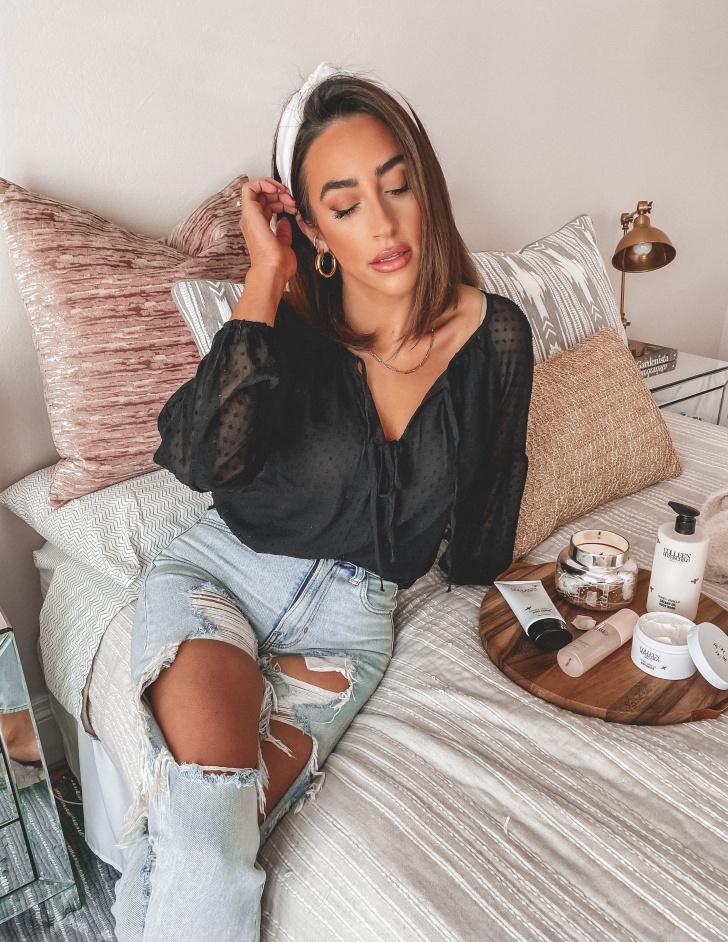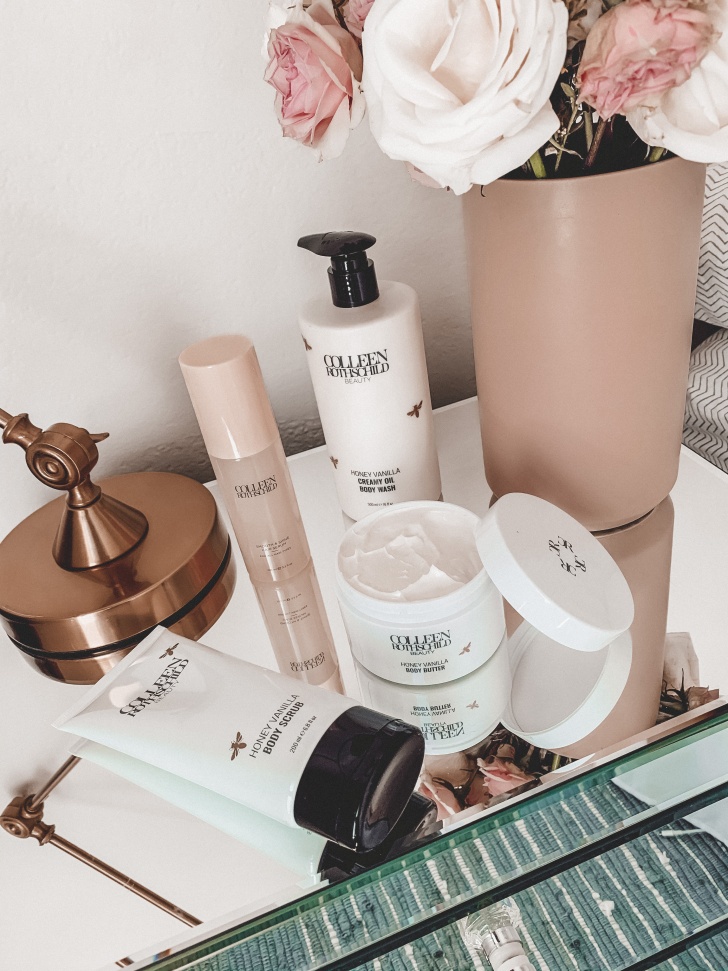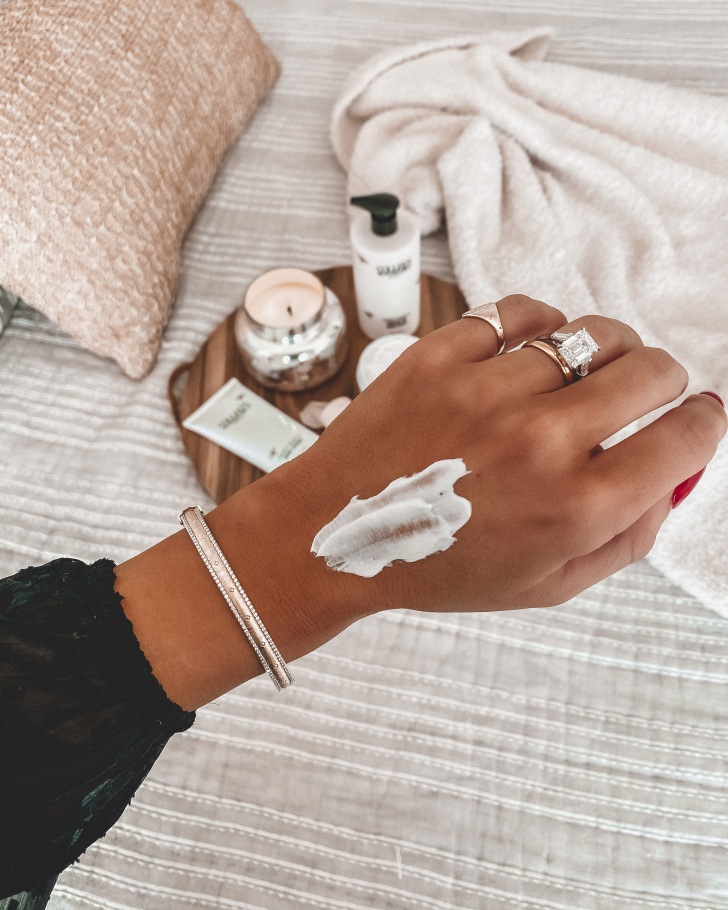 Have you ever had a product that you absolutely loved, but when it ran out you just forgot to re-order it? You go about your day using whatever else you have laying around the house then one day, after some time has passed without said product, you realize it was a staple in your routine that your skin is now sorely missing?
Ya, that's what happened to me with my Colleen Rothschild body products. I loved them, used them religiously, and then ran out and simply went about my life.
Fast forward to this winter—my skin has been especially dry (sans my favorites). Not my face, thanks to a good routine, but my body specifically, has been struggling. A few weeks ago, I started to really notice a difference because I saw my self-tanner looking "cracked" and dry. It wasn't applying as smoothly, lasting as long, or fading as naturally as it normally did.
I had a light-bulb moment and realized the Colleen body products I was using really were making a big difference in my skin and so naturally, I re-ordered them asap. Sometimes you just don't realize a good thing until it's gone! Ya know? Insert all my single girls casually screenshotting this and sending to all the guys playing games. Anyways back to skincare…
To sum it up, her products are luxury, but trust me when I say, they are worth it!
Colleen is a having a huge, site-wide 25% off sale happening until the 26th, so it's the perfect time to grab my must-haves from her line.  I also love gifting these because they're hydrating, beautiful, and smell like a dream. Use CODE: 6YEARS at checkout.
My Favorites.
Honey Vanilla Body Butter – Occasionally, I'll leave this open in my bathroom just to smell it while I get ready…it's that good. It's extremely hydrating without being greasy at all, which I love!
Honey Vanilla Creamy Oil Body Wash –  I've learned that hydration starts in the shower, not just after and this body oil gives your skin the silkiest in shower moisture.
Honey Vanilla Body Scrub – This is my go-to scrub when removing tanner. It has a nice coarse texture that exfoliates without being too rough on the skin. I like to use it with a washcloth to really get a good scrub and it leaves my skin clear and self-tanner free, ready for my next application.
Smooth & Shine Hair Serum –  I use this serum to add shine to my hair after I style it. Again, it smells amazing and hydrates but doesn't weigh the hair down. I am also totally obsessed with her hair mask but it's currently out of stock. I'll keep my eye out for a re-stock and let you guys know!

Thank you to Colleen Rothschild for collaborating with me on this post. All opinions are of course, my own.