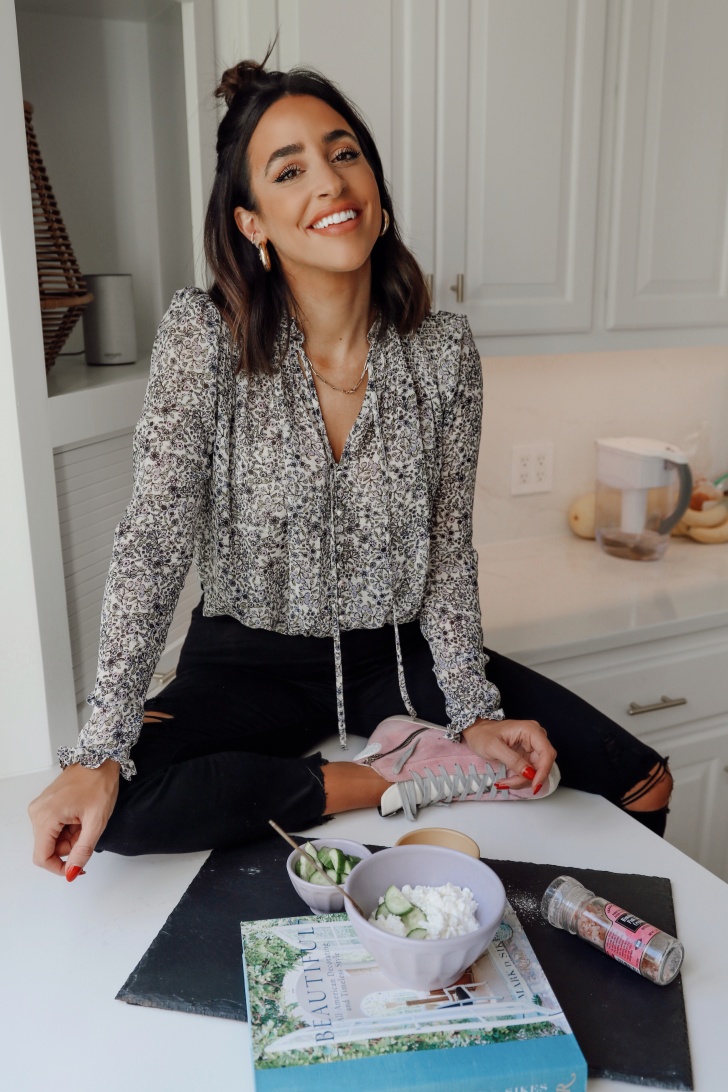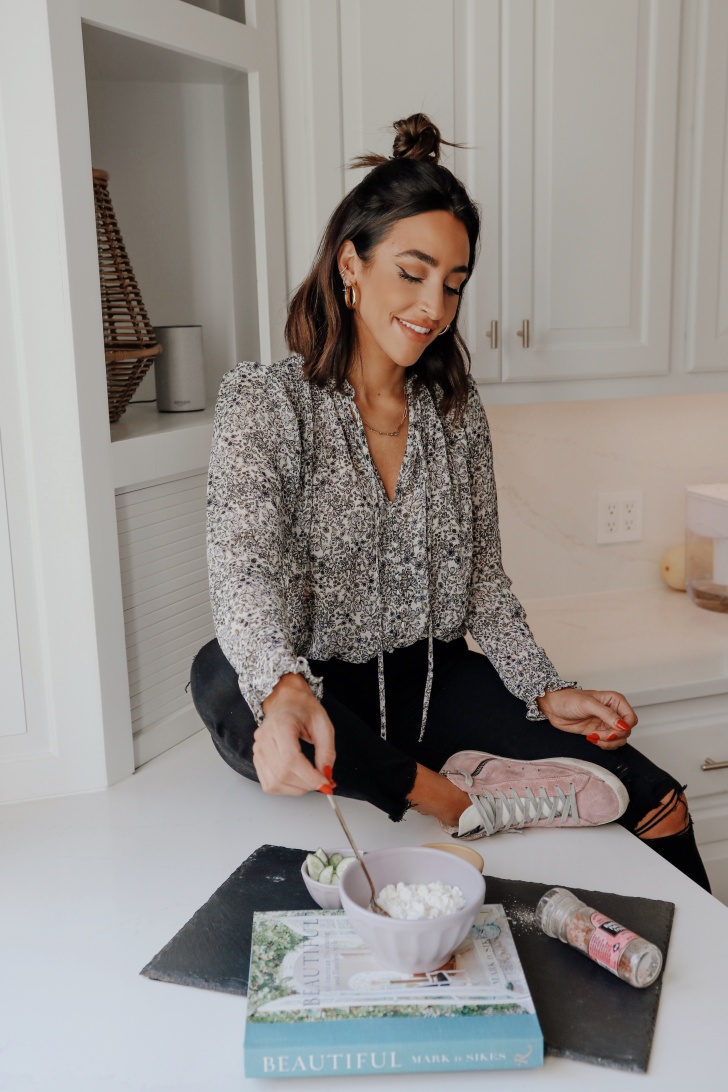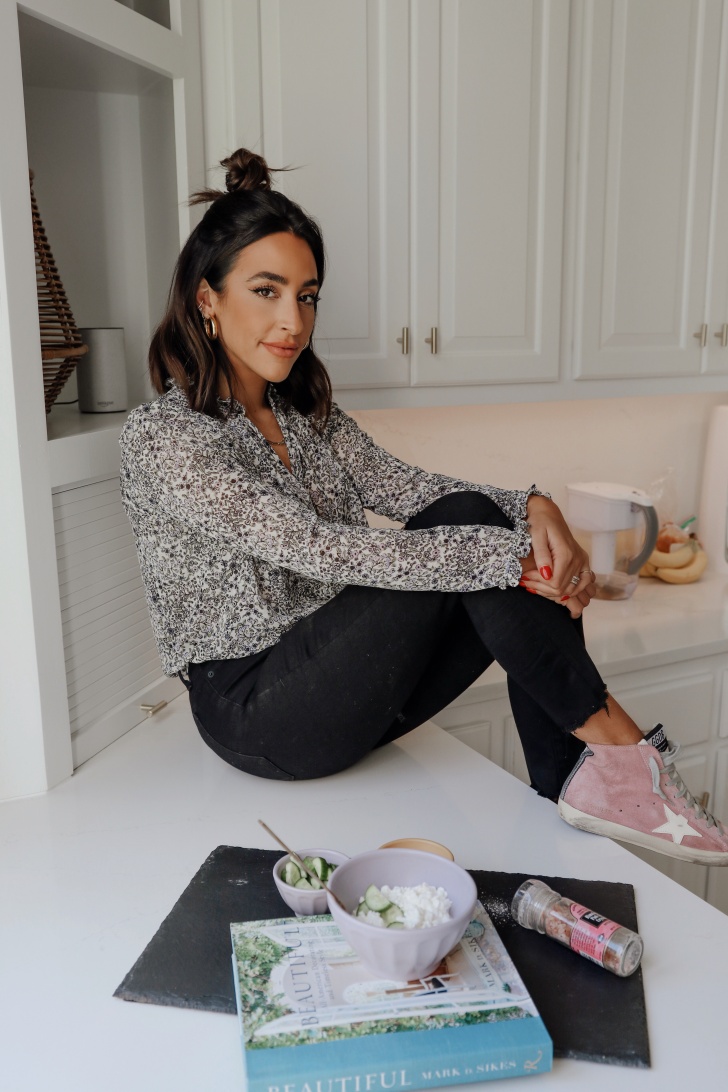 blouse. jeans. shoes (a different high-top Golden Goose).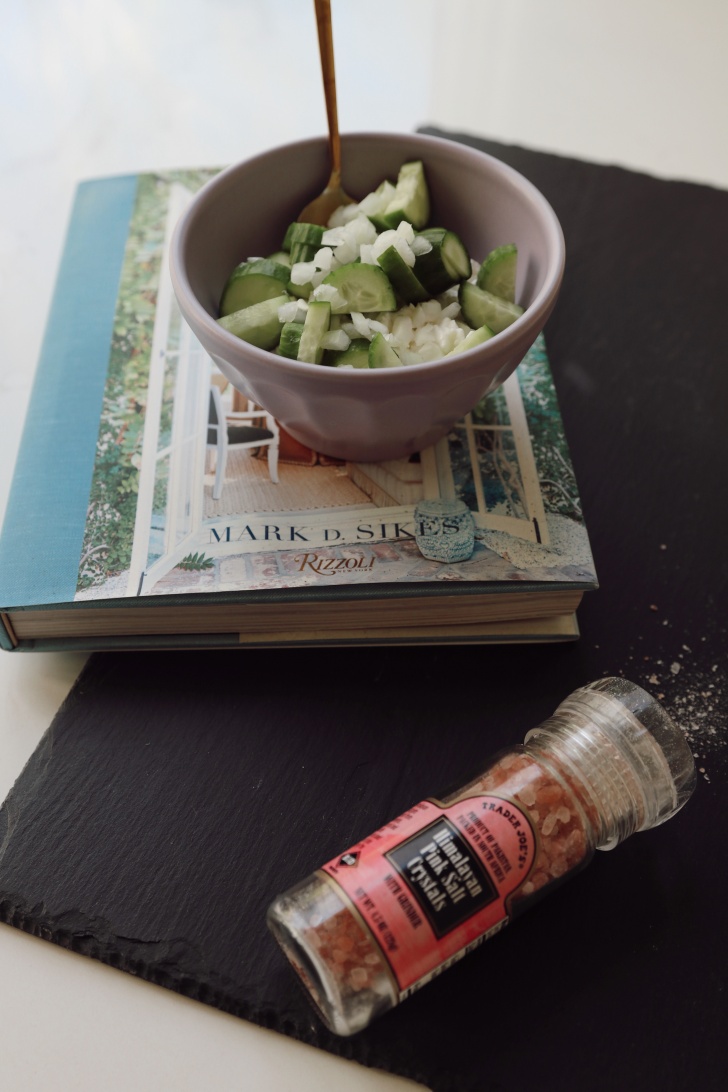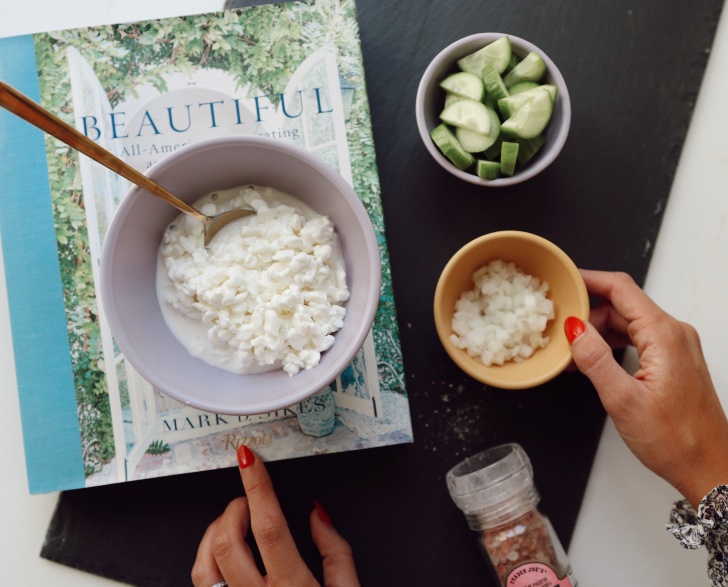 I've always been a snacker. It's not so much that I like making them as it is that I like eating them, so I've created a few easy and healthy go-to snack ideas for the years. Lately, Kins and I have both been loving cottage cheese. It's a super simple snack that I can add fruits or veggies to, depending on what I'm craving at that time. I love adding diced cucumbers and onions as a savory option, and berries or some other fruit for a sweet one. Cottage cheese has a pretty neutral flavor so it's the perfect base for whatever you feel like adding in! This time around I was craving something salty and went with some diced onion, diced english cucumber, and a dash of sea salt.
My Go To Snacks.
Two Good yogurt (any flavor) + semi-sweet chocolate chips.
Turkey (or ham) + cheese roll-ups.
Ants on a log (minus the ants lol) aka peanut butter on a stick of celery.
Siete Tortilla chips and homemade guac.
Raspberries and semi-sweet chocolate chips.
Protein Coffee – Order 2 shots of espresso on ice in a venti cup and pour in your favorite Premier protein flavor (mine is caramel or vanilla).
5 I Want To Try.
5 Ingredient Peanut Butter Energy Bites.
21 Healthier Trail Mix Recipes.
Peanut Butter Breakfast Bites.
Everything Bagel Avocado Toast.