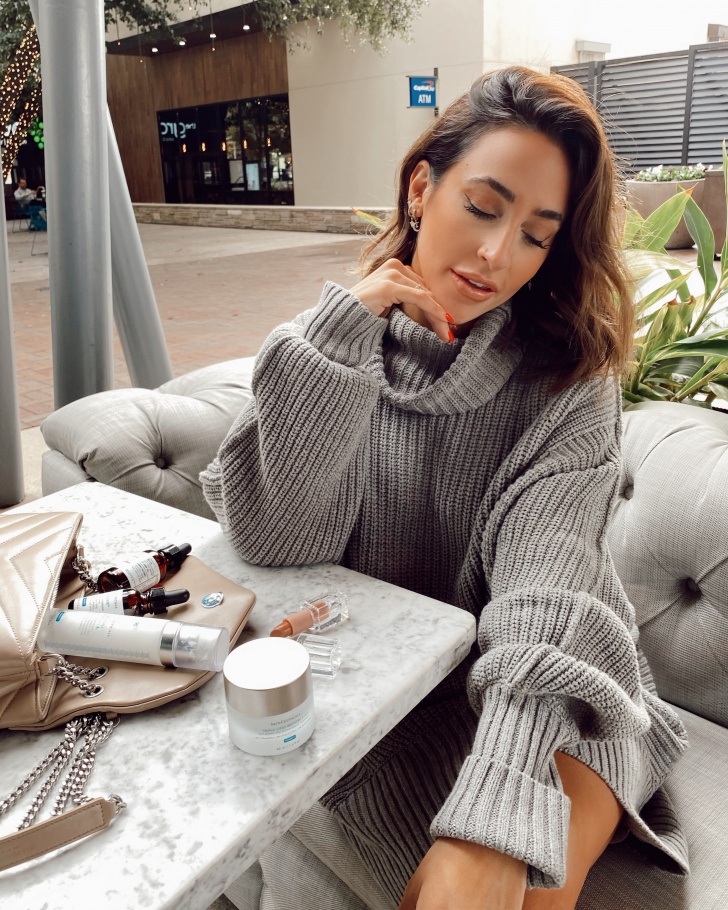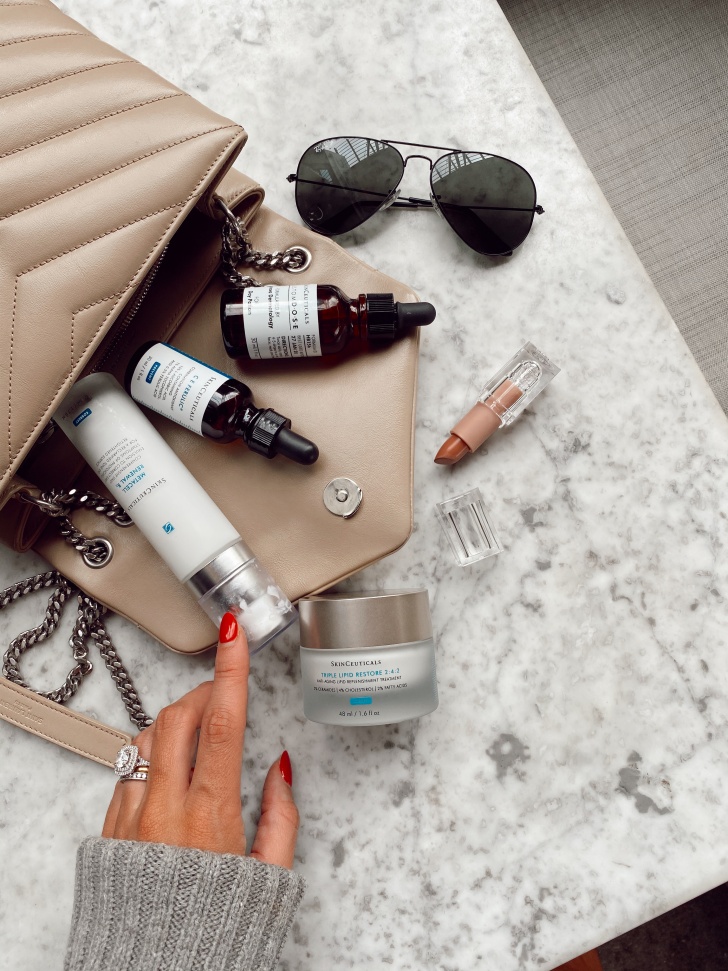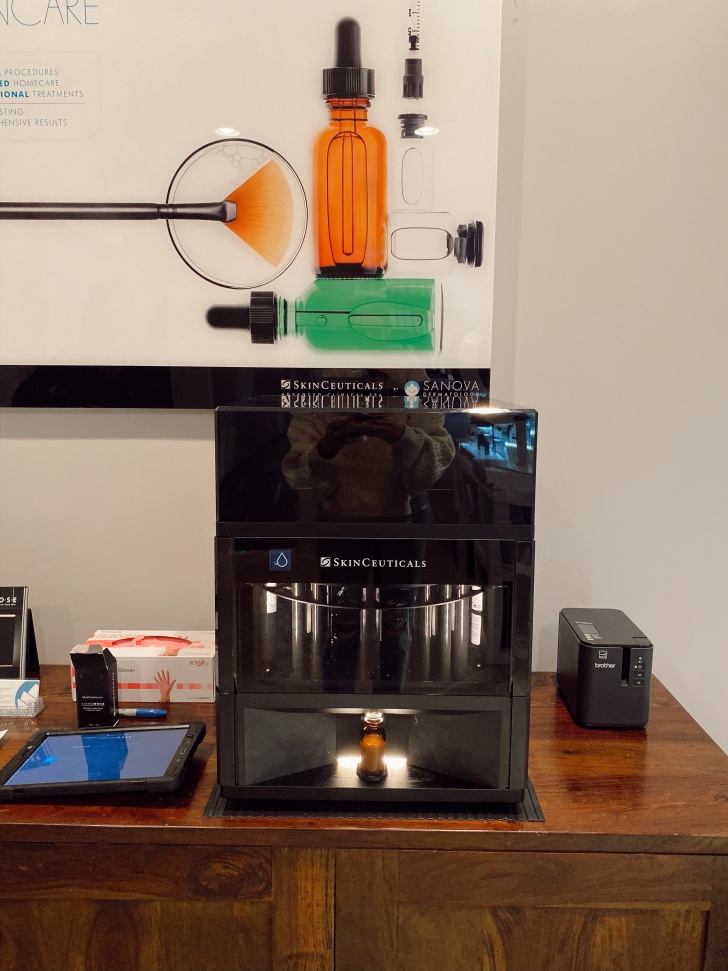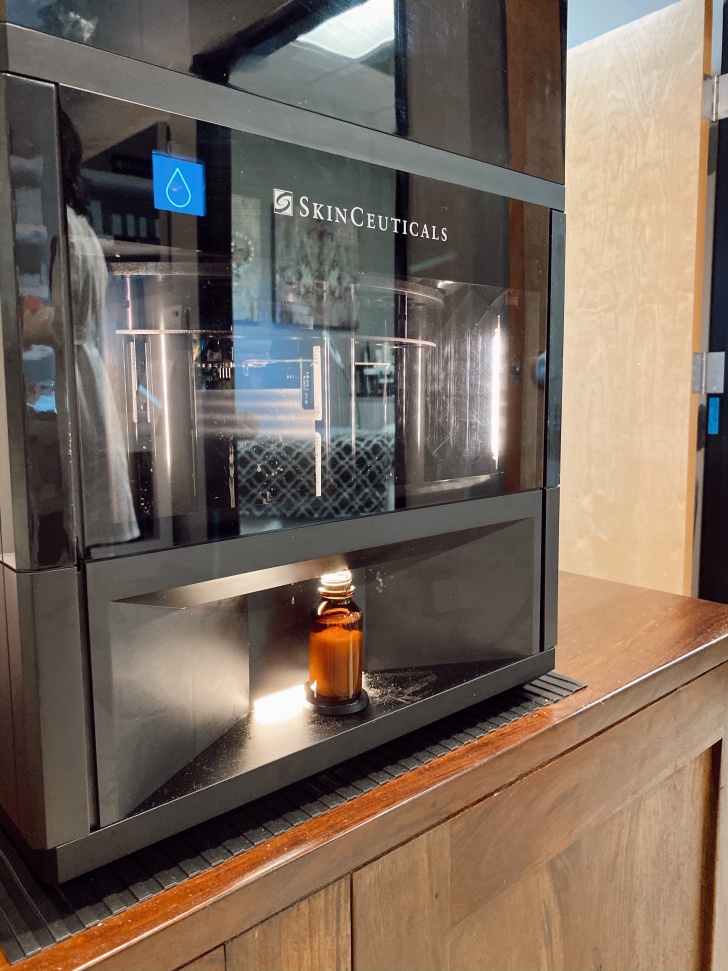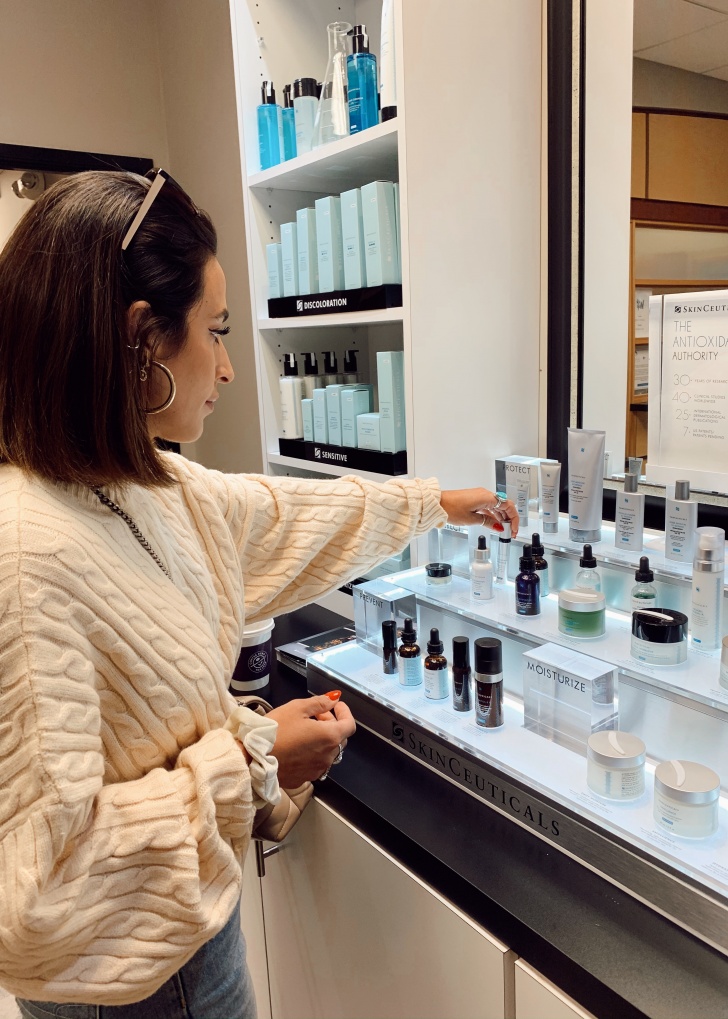 Winter is coming … (cue the Game of Thrones theme song). But really, the weather has finally cooled off in Austin, Kins is on the up and up (hate seeing her sick, but didn't mind the extra cuddles), and it's time for some beauty tweaks. When there is a major shift in the seasons, I like to edit my beauty and skincare routine by adding new products to help combat the colder temps and really make sure everything is geared toward healthy and glowy skin. Basically, in the wise words of whoever originally said this, "it's time to bring in the big guns". Enter: SkinCeuticals.
SkinCeuticals is the ultimate in high-end, medical grade skincare, and my personal favorite luxury line. When it comes to skincare there's no one stop shop for everyone. I use different products from a few of my favorite brands and like to share the very best of each with you guys in hopes that I can help you find a routine and a set of products that works for your skin, budget, and overall needs.
I first started using SkinCeuticals about 3 years ago when a girlfriend told me I had to try to C E Ferulic. I was a little hesitant based on the price tag, but ended up asking for it for my birthday that year, and was beyond glad I did. The C E Ferulic is packed with antioxidants and gives my skin a brighter complexion like no other. I quickly told Liz she had to try it, and she also fell in love.
Since then, the C E Ferulic has stayed on daily rotation in my routine. I also fell in love with their Physical Fusion UV Defense (such a good daily sunscreen) and they AOX Eye Gel for fighting signs of anti-aging and fatigue. I started a list of all the other SkinCeuticals products I've been eyeing but wasn't exactly sure what products would be best for my skin.
A few weeks ago SkinCeuticals reached out asking if I wanted to collaborate to learn more about their products (to of course try, and share my thoughts with you guys), and get a few treatments done at Sanova Dermatology, the leading SkinCeuticals Advanced Clinical Spas in Austin. Let's just say that if "DUH" was an appropriate professional response, I would have used it.
I went into Sanova Dermatology (in Steiner Ranch, if you're local to Austin) for my first appointment in October! Dr. Ted Lain and Shelly (the Medical Aesthetician) looked at my skin in this crazy skincare pod thingy (pictured above). It was completely painless, physically, but showed me sun damage hiding under my skin (which was mentally less than pleasant lol). They then recommended a routine of products that I've been trying out for the past few weeks and loving.
A few of the stand out products I've incorporated into my routine.
C E Ferulic – you get it, this stuff is amazing. It's worth every penny, you will thank me later. It smells kind of weird when you apply it but goes away quickly and has never bothered me since the product is so effective.
Simply Clean Cleanser – I love using this as my AM cleanser. It helps wash away oils that accumulate overnight, and the gel texture doesn't dry out my skin.
AM Custom D.O.S.E / PM Custom D.O.S.E – This has to be one of the coolest skincare products I've seen to date. Sanova has a special SkinCeuticals machine called Custom D.O.S.E. that creates a totally customized serum just for YOU and your needs based on what the derm inputs. The machine adds everything in and creates/bottles the product on the spot. It was so crazy to watch.
AOX Eye Gel – This little guy is packed with antioxidants, helps fight the signs of aging, and protects against the harmful free radicals our skin encounters on the daily.
Sheer Physical UV Defense Sunscreen – I LOVE their sunscreen. It gives your skin the most beautiful glow and lays really well under makeup (or alone). Sunscreen is definitely a daily must for anyone and this one has become my favorite. If you're new to daily SPF, this should be your last step.
I can't wait to take you guys behind the scenes of all my appointments and treatments, and learning about the products over the next few months! If you have any specific questions for Dr. Lain leave them in the comments.
You can also find a local SkinCeuticals doctor in your area here. 
Thank you to SkinCeuticals for collaborating with me on this post. All opinions are of course my own.