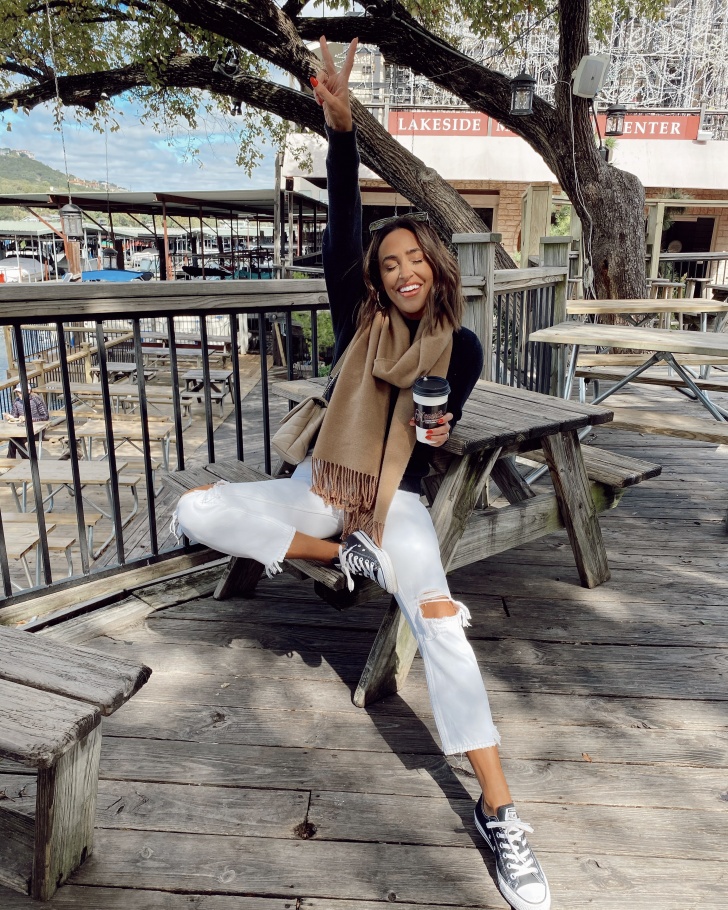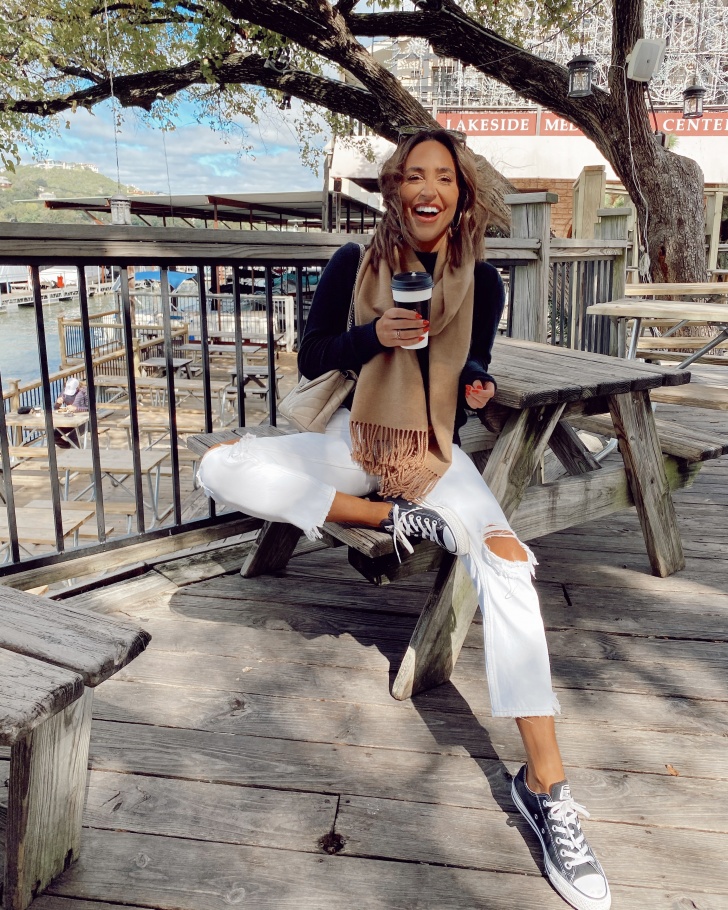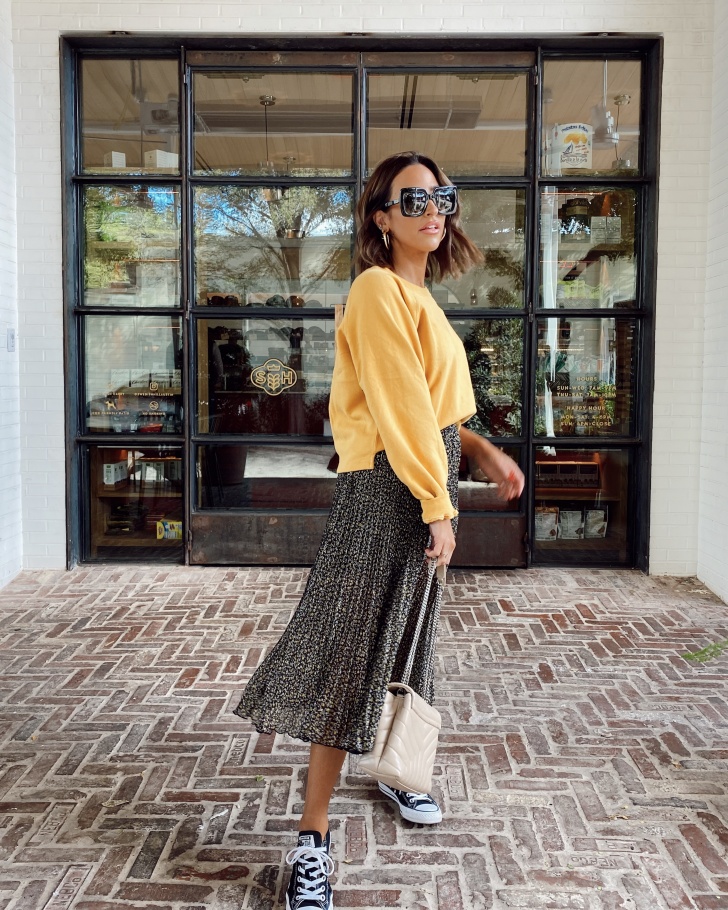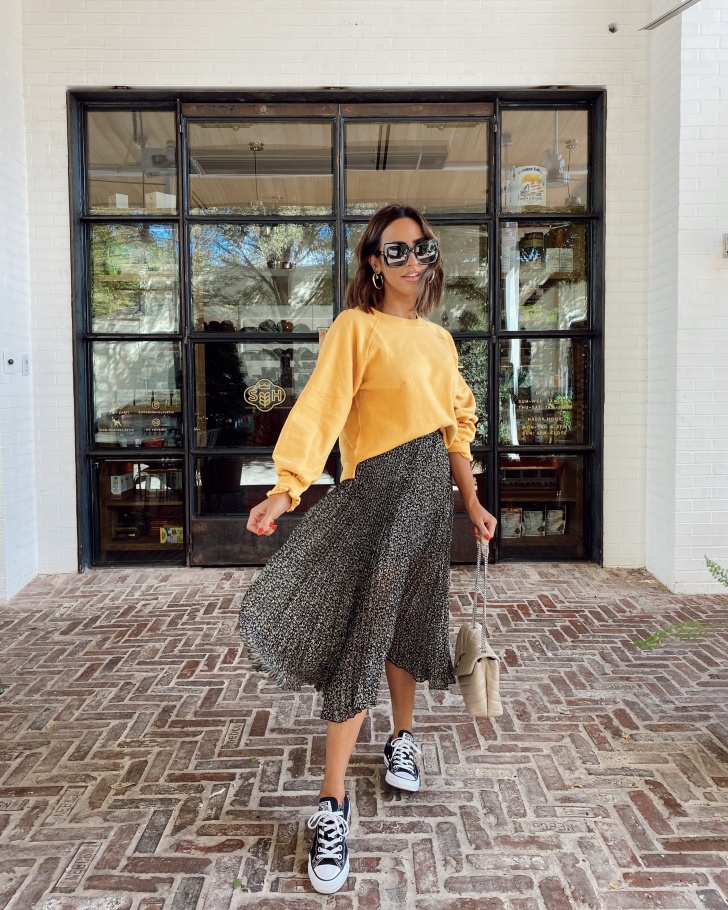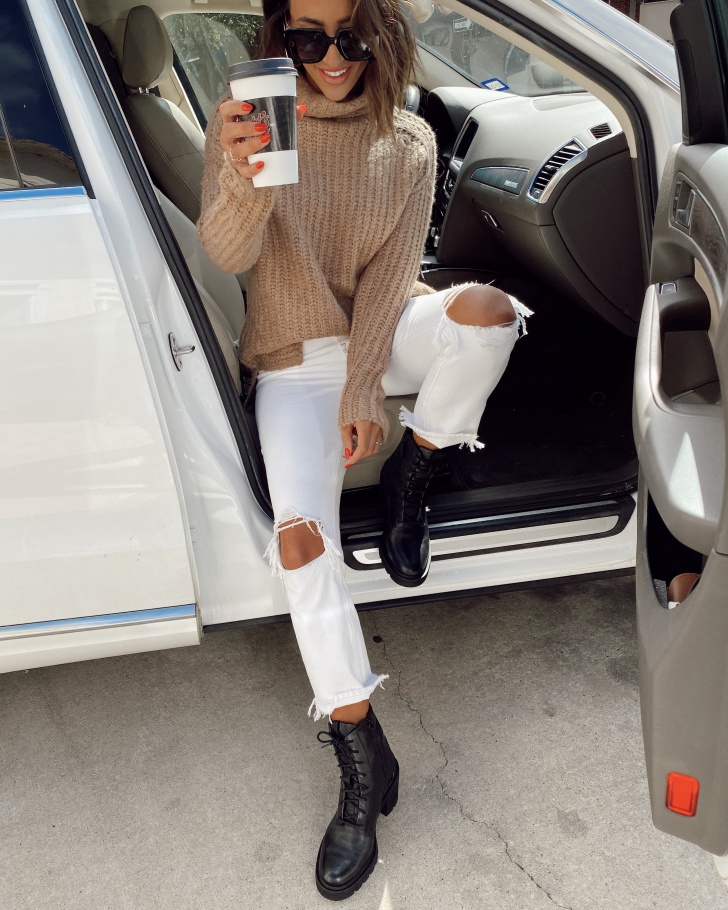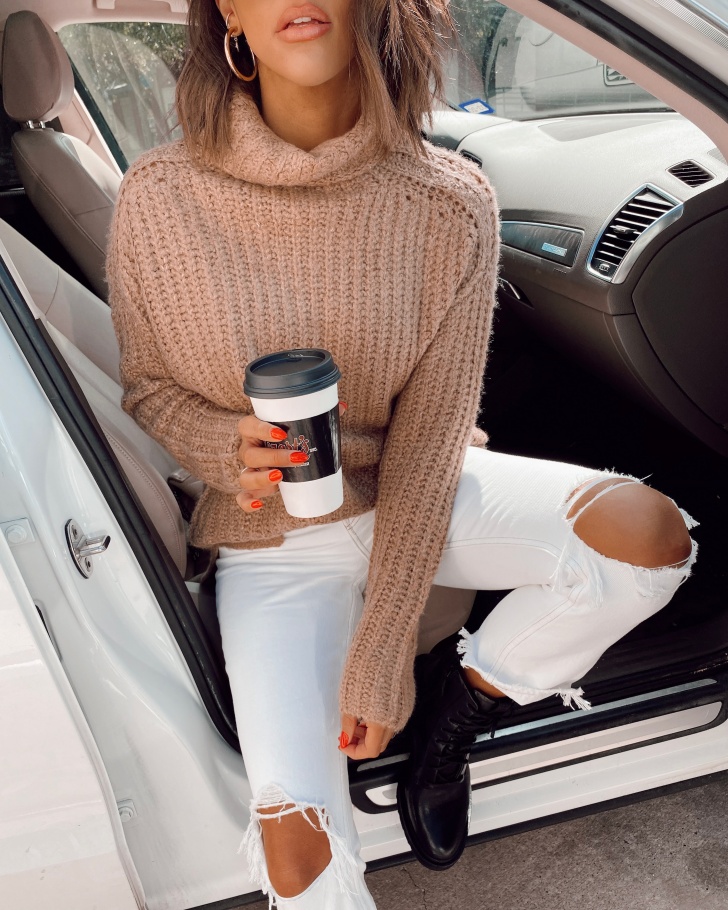 You know what really grinds my gears? Stupid rules. The ones that we aren't really sure WHY we need to follow, but we just do. Society rules I mean, the silly kind, not the human decency ones.
You probably know what I mean, but just incase you don't here's an example: Don't wear white jeans after Labor Day. LIKE, WHY?! White is one of my favorite colors for fall and winter (really any season) and this rule makes absolutely no sense.
The weather is finally chilly in Austin and it has me ready for all the fall clothes. You know what I'm not putting away? You guessed it, my white denim. Actually, I just put on a new pair from Abercrombie that I'm majorly crushing on. All jokes aside, there is something so beautiful and classy about a crisp white jean when styled right. I know styling white this time of year can be a little intimidating since it's a bit outside the box, so I styled two different looks featuring these white Abercrombie mom jeans. I also picked up a few other new favorite from Abercrombie that I'm also rounding up in this post as well, including this ultra soft, mustard pull-over that I can't get enough of. If you're brunette, you need this in your life. Snag it and thank me later.

Thank you Abercrombie for sponsoring this post. As always, all opinions are my own.