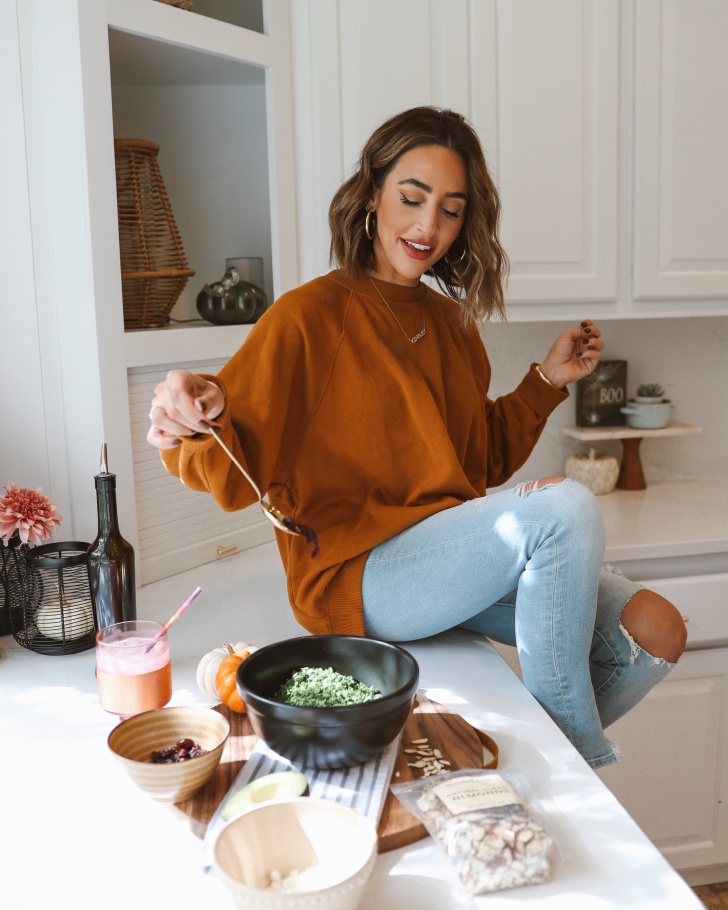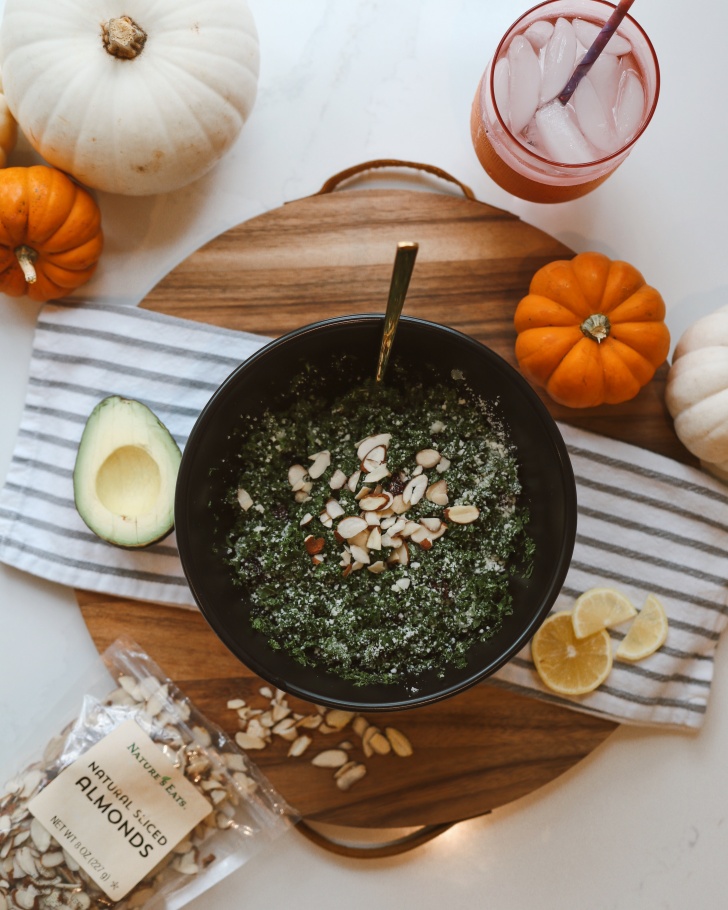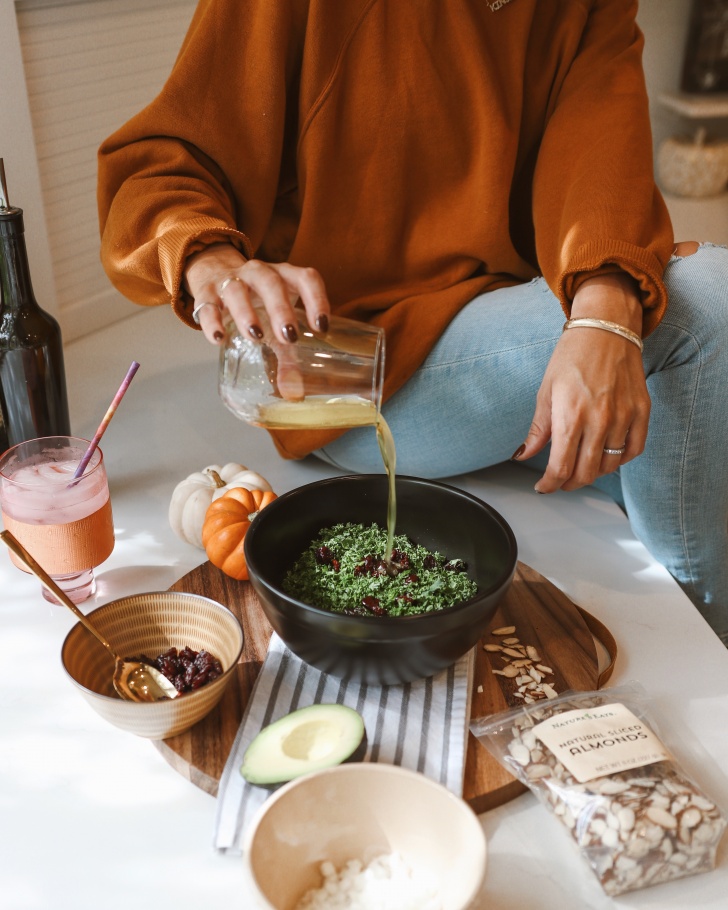 To say I've been eating this salad on repeat would be a major understatement. It's quick, healthy, + easy if you prep it for a few days, plus it's so satisfying. My cousin whipped up a version of this for my mom and I about a year ago, and I've been hooked ever since.
I shared this recipe on stories the other day and had so many questions asking me to re-share it so I decided to create a post about how I make it.
You can modify the nuts and cherries  you use (you can sub cranberries or dates or whatever else),  but the kale, olive oil, lemon and parm are all major key!
Also—I still think if you're someone who doesn't like Kale that you would like this salad! There's something about throwing the Kale in the food processor that makes it SO GOOD. The only downside to food processing it is the mess. My tip would be to make a big batch (I do about 3 bunches at once), toss it in a baggie and keep in the fridge for the week. That way, all you have to do is grab the bag out when you're ready to make it! Also if you want to make it extra easy like I usually do, grab some of the pre-diced onion.
What You Need.
Kale
Lemons
Olive Oil
Chopped white onion
Hand full of sliced almonds (or whatever nut you're using)
Hand full of dried sweet cherries (or dates / cranberries)
Parmesan
Food processor
How To Make The Dressing.
I usually use 2 part olive oil to 1 part lemon juice + a dash of salt. Real lemons are key here! I typically go light on the dressing except when it comes to this salad. It's pretty dense and kinda soaks up the dressing, so don't shy with it on this salad!