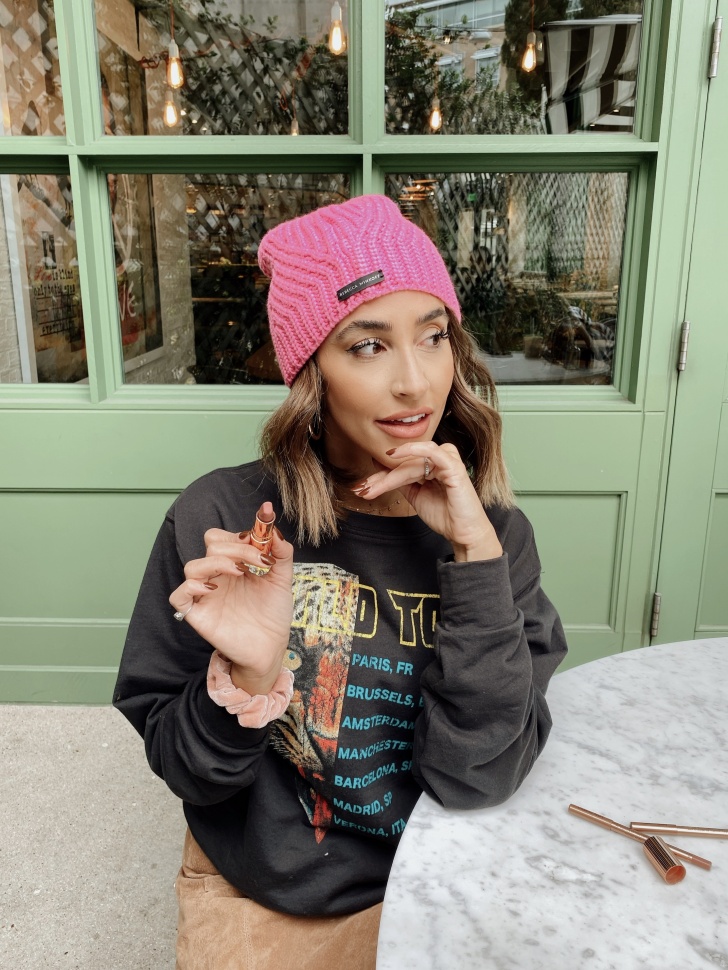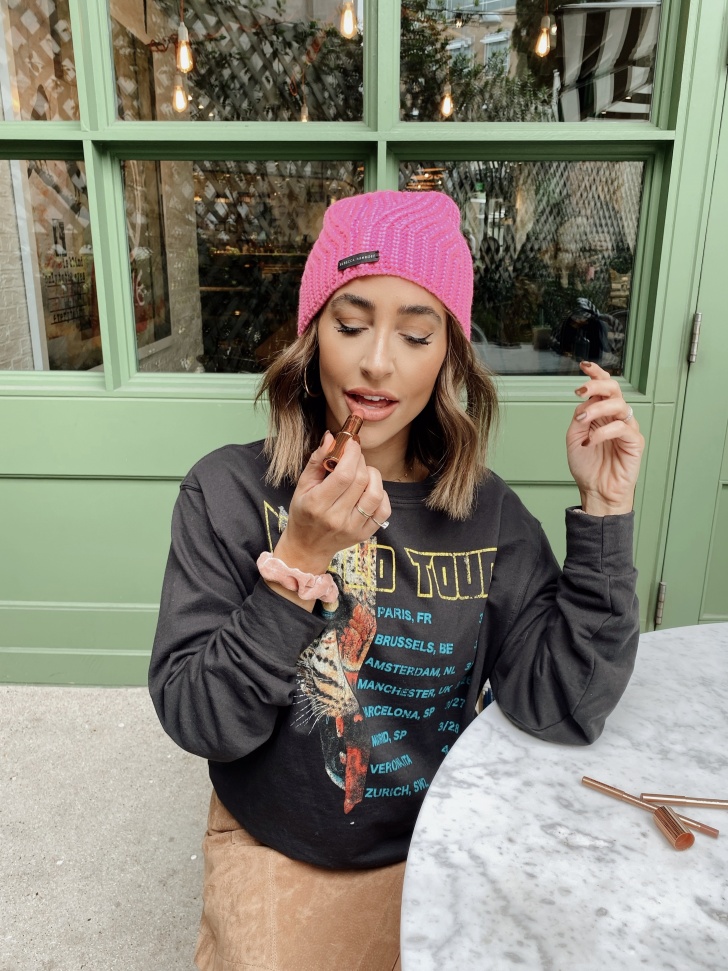 I remember the first time I tried Charlotte Tilbury. I was in Ireland and I was so excited to finally see it in store because no where in the states really had it yet. I swatched about a million products and left the store with way more than intended (when does that not happen?). I was so excited when my fave store, Nordstrom, started carrying her line! If I have a choice, I always pick ordering online over shopping in store, purely based on convenience in my day-to-day life. I love ordering online at Nordstrom specifically, because the shipping is free and customer service is on point, but I know online shopping can be hard when you aren't familiar with a line. Nordstrom carries several of my favorite lines, but I wanted to do a more brand focused post today so it wasn't too overwhelming. I use a ton of Charlotte Tilbury and get asked about my favorites a lot, so I thought it would be helpful to compile a post of all of my favorites within her line!
Her Lipsticks.
I'm very picky with my lipstick formulas and these are all amazing. She has a few different formulas and I like them all. The creamy ones don't bleed, the matte ones aren't overly drying, and the colors are stunning. If you don't own any, start with "Pillow Talk" for the most beautiful everyday shade. It literally looks flattering on everyone and is a total must for me. I also love Kim KW (perfect lighter nude with a pink undertone), Bitch Perfect, Bond Girl (a great dark rosy-tone for fall) and Hepburn Honey (a nude with brown/peach undertones, looks really good on olive skin!).
Lip Cheat Lip Liner.
One of my favorite lip liners on the market. These and MAC are my daily go-to's! I use the shades Pillow Talk and Iconic Nude the most because they go with everything, seriously. I recently grabbed Foxy Brown and have been loving that to add a little depth to a nude lip for fall (it's a pretty true brown and looks SO good with Hepburn Honey, Kim KW, and Pillow Talk). You can try the pillow talk liner and lipstick with this duo kit here.
Collagen Lip Bath.
This is her gloss, it has a slight plumping and tingling effect and gives your lips a super glossy, full look. Which color you get in this gloss doesn't make a huge difference because they are all pretty sheer. These remind me a lot of the Dior Lip Glow Lip Gloss. If you're a fan of those (I am), you will like this.
Eyeshadow Quads.
The eyeshadow quads are really pretty (I LOVE the shades) but they are definitely  on the pricey side. If you're an eyeshadow girl, you'll appreciate these and love them, if you're not, maybe pass here. I particularly love them for travel because they are small enough to bring with me, neutral enough to go with anything, but have 4 colors that are different enough to create a ton of looks (for both day and night). Basically, even though you only get 4 colors, they are 4 wearable colors that will not go to waste (unlike the palettes with 14 colors and 6 of them you'll never wear, ya know?).
Film-star Bronze and Glow.
These are one of my favorite products in the line! They are perfect for contour and a shimmer (not sparkle) highlight. They come in two shades depending on your skin-tone (I have and love both). Pro tip: I like to use the bronze shade as my eyeshadow!
Super Model Body Slimmer Shimmer.
This stuff is a game changer. Basically it's J.LO in a tube. It gives your skin the most gorgeous, flawless glow! I don't use this daily, but I love using it on my arms, legs and chest for events and nights out.
Magic Foundation.
Good coverage but it still has a really natural looking finish. I'm currently in shade 7 (I also have shade 5 for when I get more fair in winter).
Cheek to Chic Blush.
This one was one of my favorite Charlotte buys. I have them in several shades and honestly like them all, but "Pillow Talk" is my favorite at the moment. If you're someone who has a hard time deciding what blush to wear with a certain look, this one would be great for you because it goes with everything. It also pairs perfectly with the pillow talk lipstick!
Airbrush Flawless Setting Powder.
One of my favorite and most repurchased beauty product ever, not only just from CT, but from Nordstrom in any line. I love using this to set my concealer. It's super finely milled and is one of the only powders I have ever tried for my under eyes that not only sets but also brightens and doesn't make me look 97 years old. Ya know?
Hollywood Flawless Filter.
I use this primer under my foundation (not everyday, but when I go more glam) to add an extra lit from within glow!
I also really like her concealer for lighter, more natural days. What are your favorite Nordstrom beauty buys?

Thank you Nordstrom for sponsoring this post. As always, all opinions are my own!'