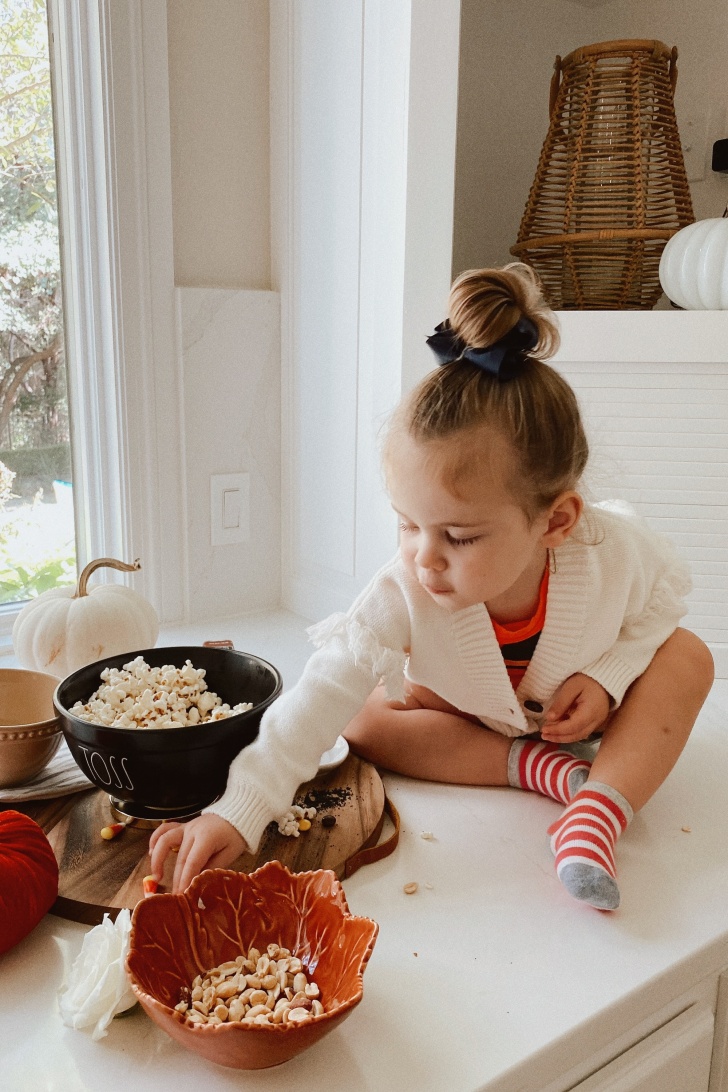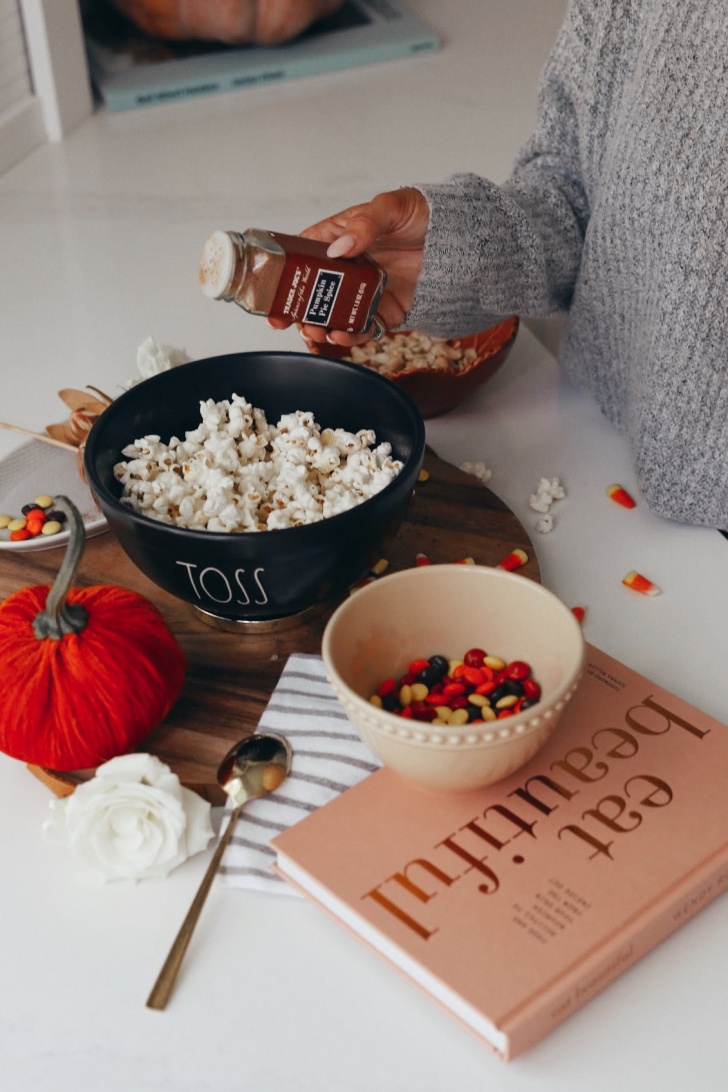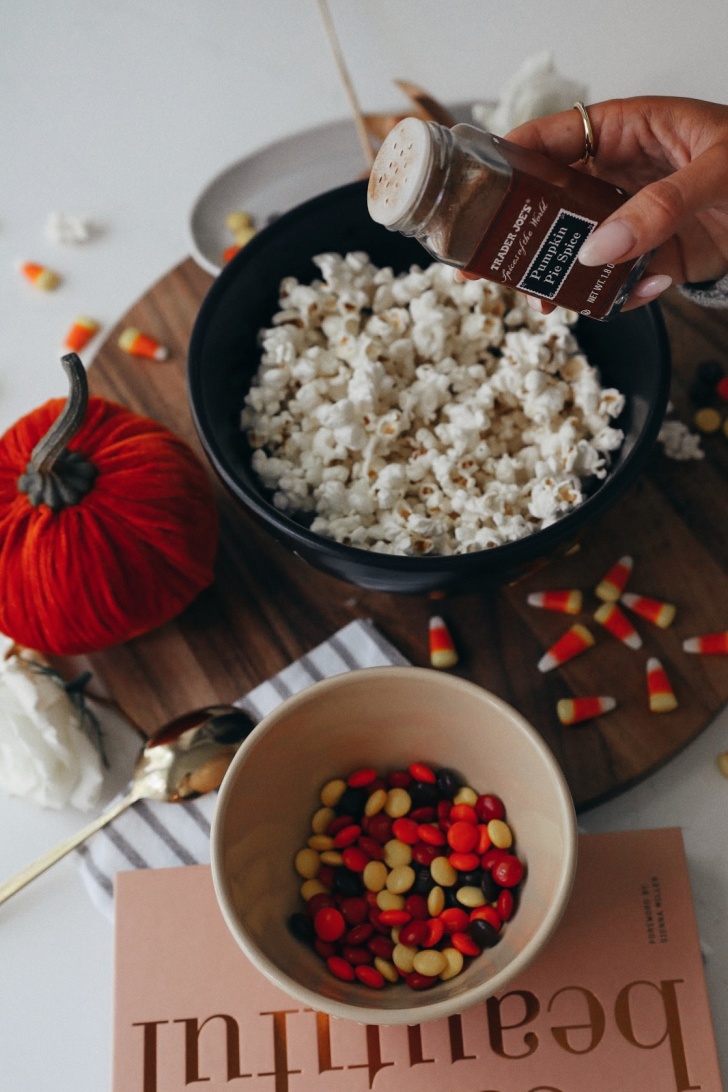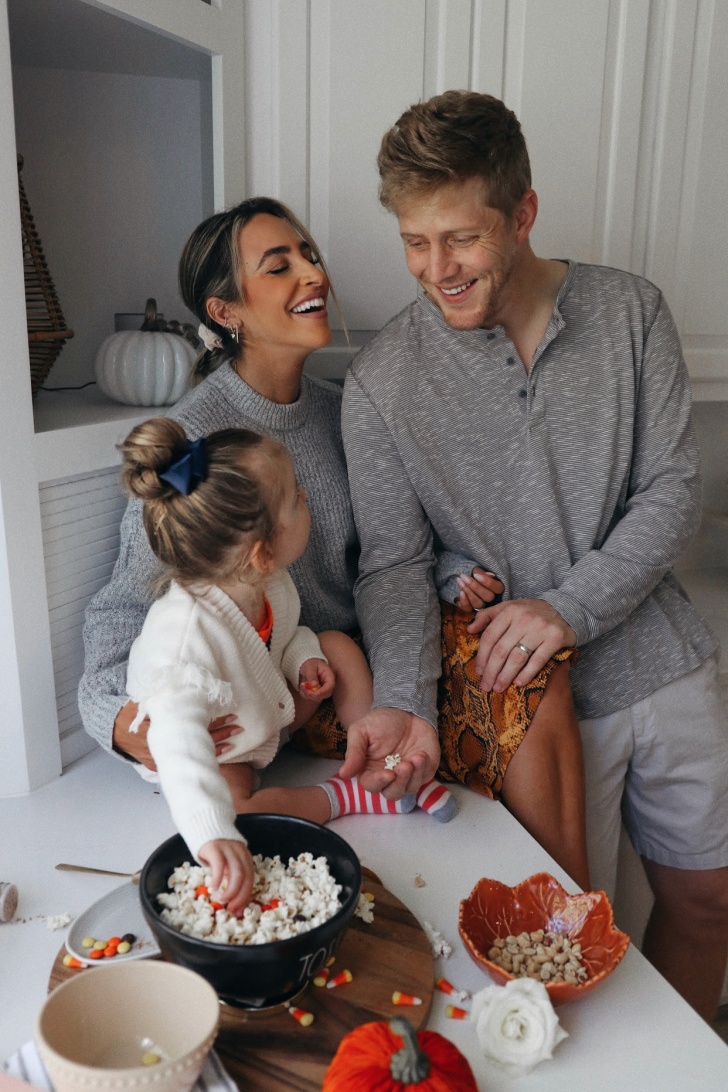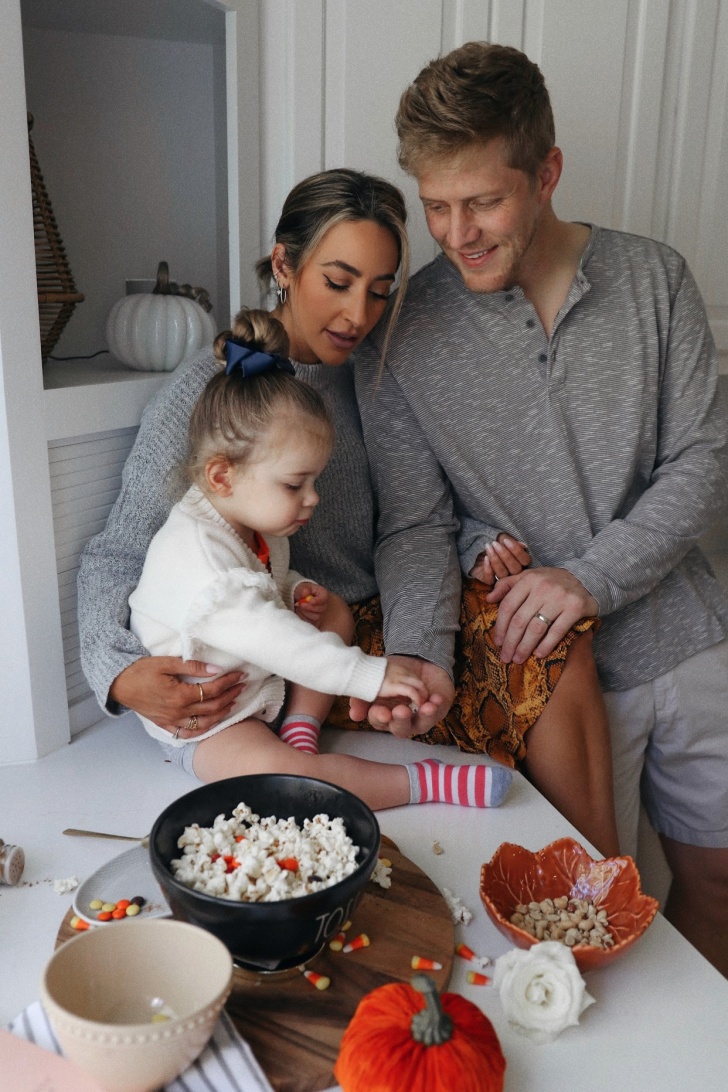 One day last week Kinsley opened our spice drawer and started pulling all the spices out one by one (lucky me). She usually loves playing in
her
play kitchen and decided 
to branch out I guess haha.
As "we" were putting the spices back in the drawer, I remembered we had the "pumpkin spice"  spice from Trader Joe's . We bought this last year and I thought it would be fun to create a snack with it. Just like that my "healty-ish, no bake, pumpkin spice popcorn" recipe was born! 
Here I go again, throwing a bunch of stuff together and calling it a recipe. Like most CS "recipes" (maybe better named snacks or concoctions), I add a little of this, a little of that, throw it all together, and enjoy! There are no exact measurements (surprise, surprise), so just kinda of eyeball it based on how lush you're making! It's so easy to add more m&m, less peanuts, more this, less that etc.. to adjust the recipe to your taste buds or what you're craving that day!
It's super easy, healthy-ish (no melted caramel or any of that), quick and so versatile! I made a big batch and threw it in a ziplock bag to eat like trail mix. Let's just say it didn't last nearly as long as I had and anticipated and no I'm going to have to make this weekly for Kins—she's obsessed. 
What You Need.
Popcorn (I used skinny pop).
M&Ms (any small sweet will do).
Coconut oil spray or melted coconut oil. The coconut oil spray helps coat the popcorn more evenly—be sure to get a coconut oil spray with no additives.
Trader Joes pumpkin spice seasoning (or nutmeg, cinnamon, ground ginger, cardamom, cloves, and lemon peel).
Peanuts.
How To.
Start with pouring the popcorn in a big bowl.
Spray coconut oil until evenly coats, toss to spread. Don't go overboard! This is basically to add a slight coating to the popcorn for the spices to stick.
Add your sweets! You can use whatever small treat you'd like. I have used semi-sweet chocolate chips before.
Add your nuts. I used peanuts but any roasted salty nut will work.
Enjoy!!