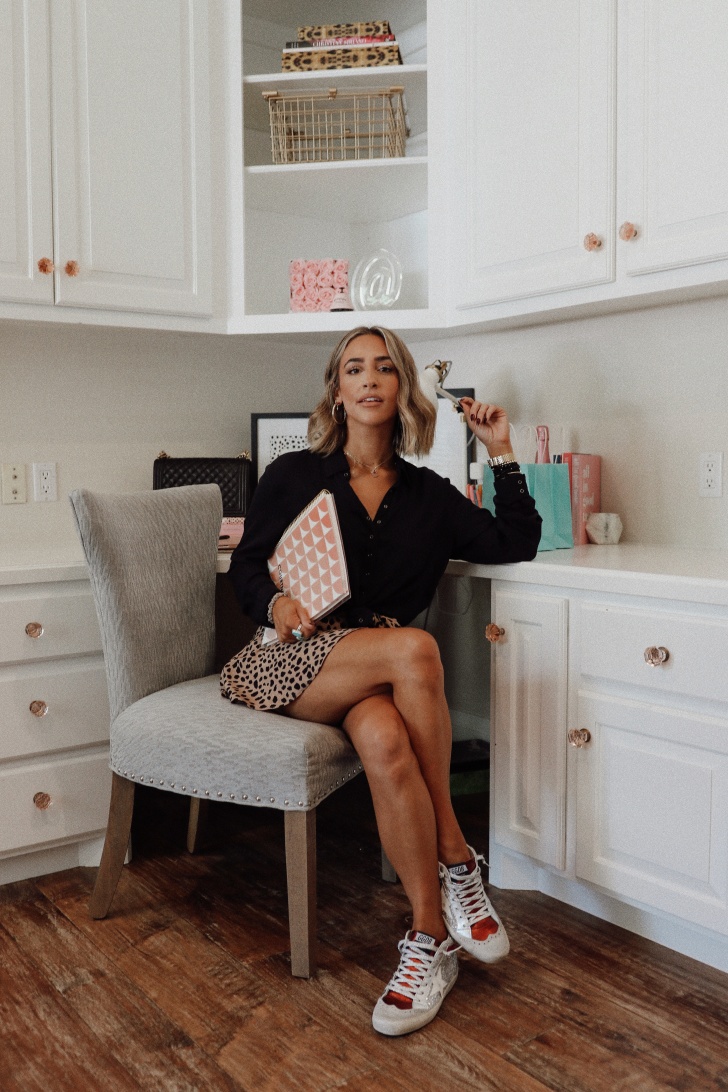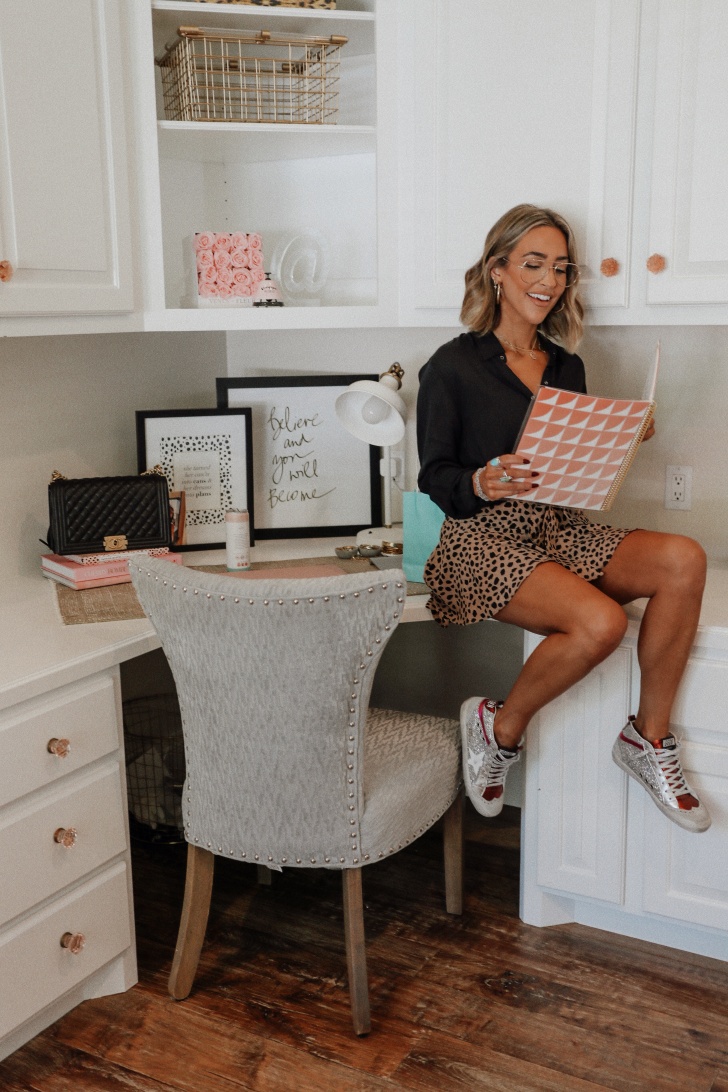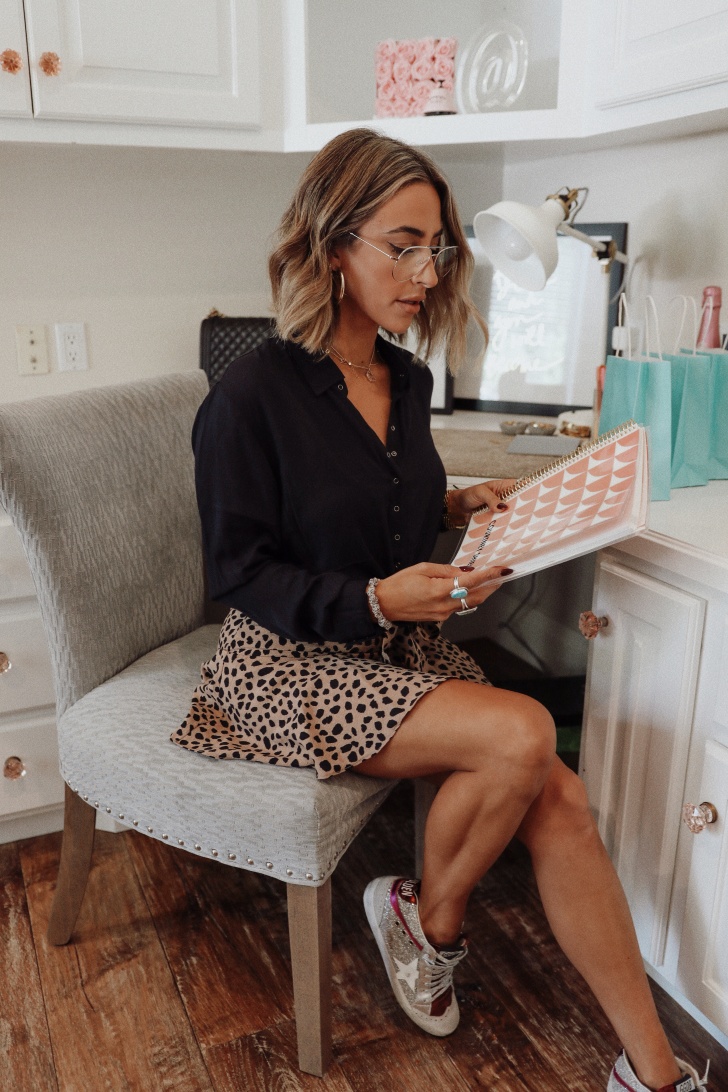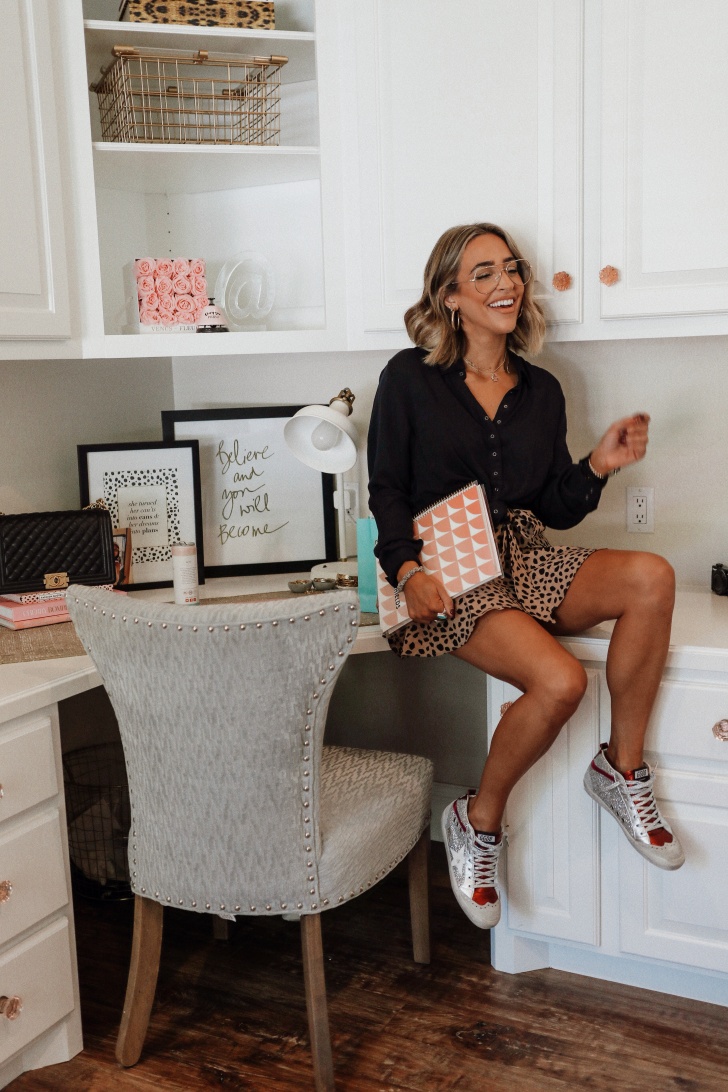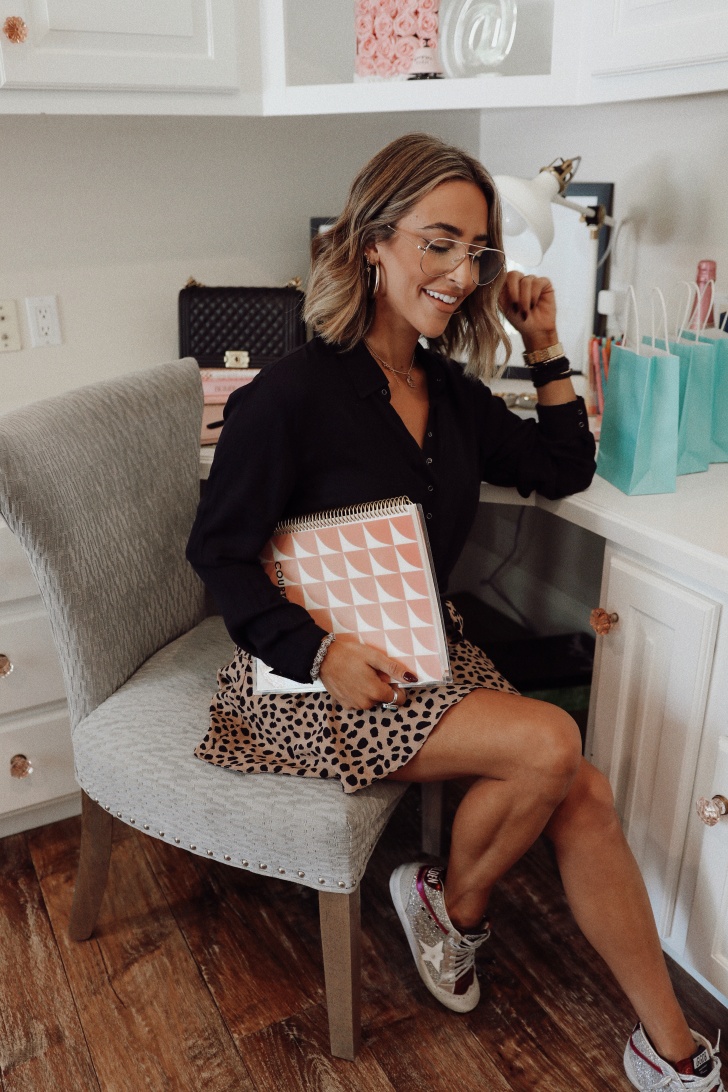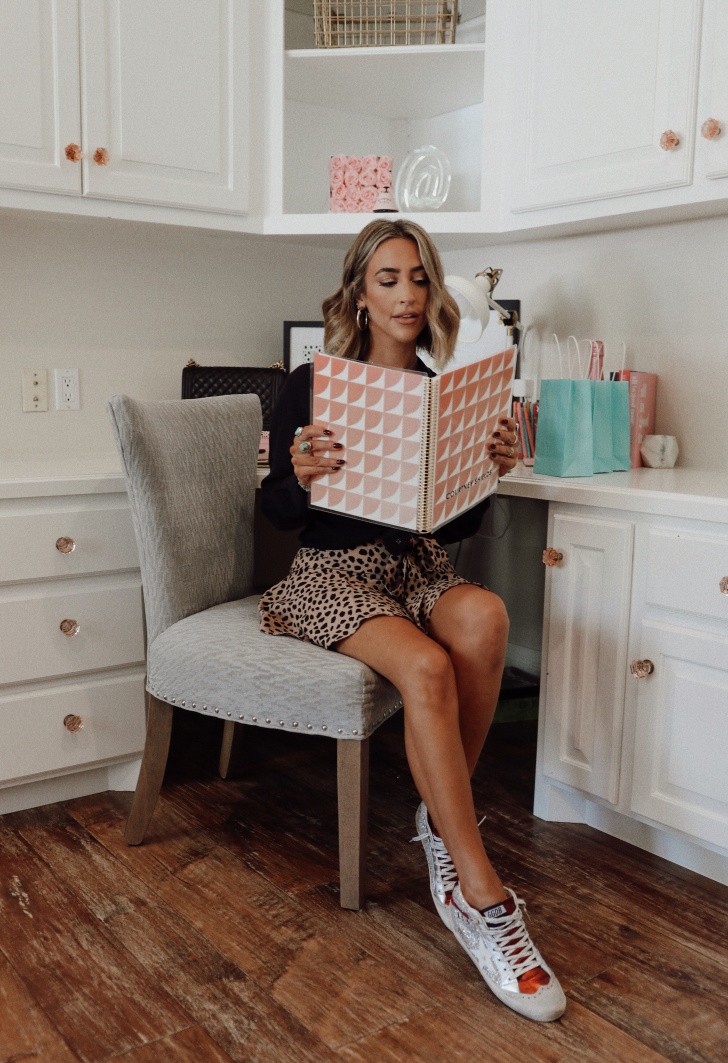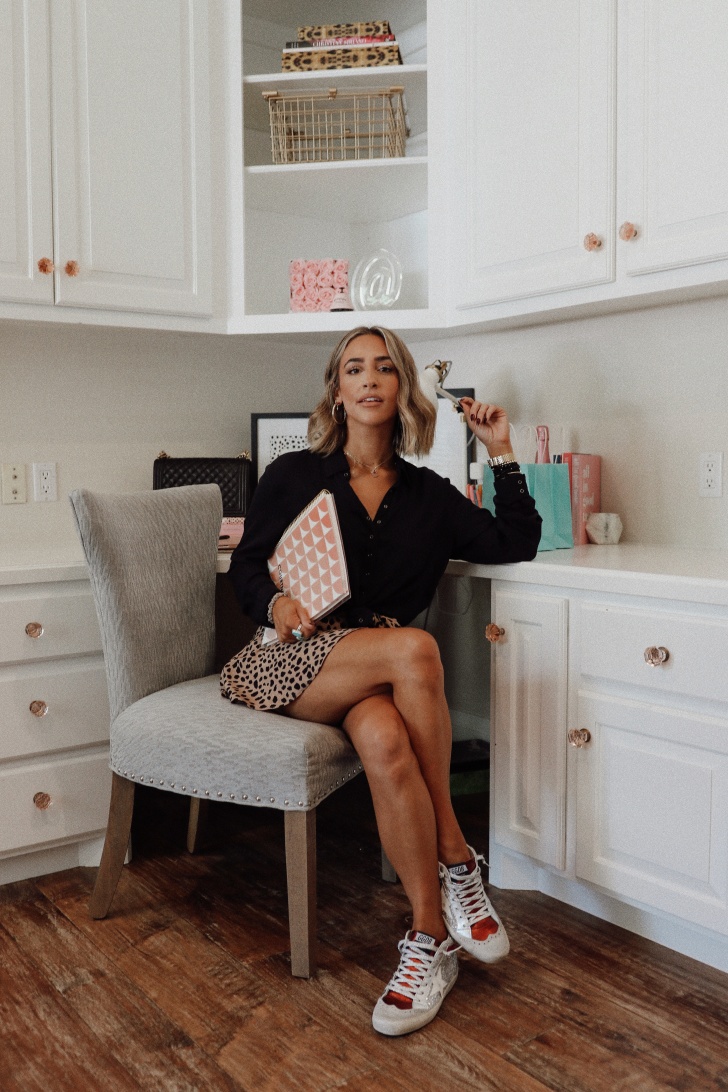 Blouse. Skirt. Shoes (similar). Notebook.
I'm gonna be really honest here, being organized and having my "shit together" does not come naturally to me. It's something I have to work at daily. I've always been kind of a nerd when it comes to lists and "school supplies" like a pretty notebook or a fresh pen, but the organization part has always been a struggle. I'm excited to say that I finally feel like I have a system that works for me. LISTS, lists, and more lists.
Call me crazy, but there is nothing more satisfying than crossing a task off a list. It's also a super efficient way to take everything out of your brain and get it down on paper. To me, this makes a huge difference. It makes any task or day (big or small) way less stressful. I don't forget things and know I can handle it all, one thing at time.
I think things really clicked for me when I started taking my lists a step further and really breaking them down. Instead of just writing the task, I write everything that needs to happen for it to be fully completed underneath it.
I shared my master list for Kinsley's second birthday and had a ton of questions asking if I could share more and really show you how I break things down.
So, how do you plan a kick ass toddler birthday party?
Of course there is no one way or right way, but I'm going to share what I do.
Step 1 is picking the theme. I like to make it creative here and really have fun with it. I tend to make up themes, but if that's not your thing, Pinterest has a ton of ideas. Last year, we did a pink lemonade theme. I got the idea from a napkin I saw! You can really draw inspiration from anything.
This year, her theme is "a trip to the Mediterranean". If you have been following me for a while, you probably know that I am Lebanese. You also probably know that Kinsley LOVES all things Mediterranean food; olives, hummus, tabouli, pita bread… and we thought it would be so cute to create a theme around that.
Everyones list will vary based on theme, age of the kids, decor you choose etc. but I wanted to include a master list that you can use as a guide when planning to ensure you don't forget anything!
Pro-Tips:
Use an e-vite! It makes it super easy for your guests to RSVP and easy for you to keep track of who is coming. You can set it to send a reminder, which I think everyone appreciates.
In the extra notes, ask your guests to include the # of people they will be coming with! If both mom and dad are coming, an additional sibling etc. Everyone is very welcome, but this helps when planning party favors, food and all the other details.
Make sure you include any random details about attire, unique directions, gate codes and anything else your guests may need to know.
If you're in the midst of party planning or need to be, we've created a printable check-list for you to use! Otherwise, I recommend bookmarking this post so it's easy to come back to at a later date.