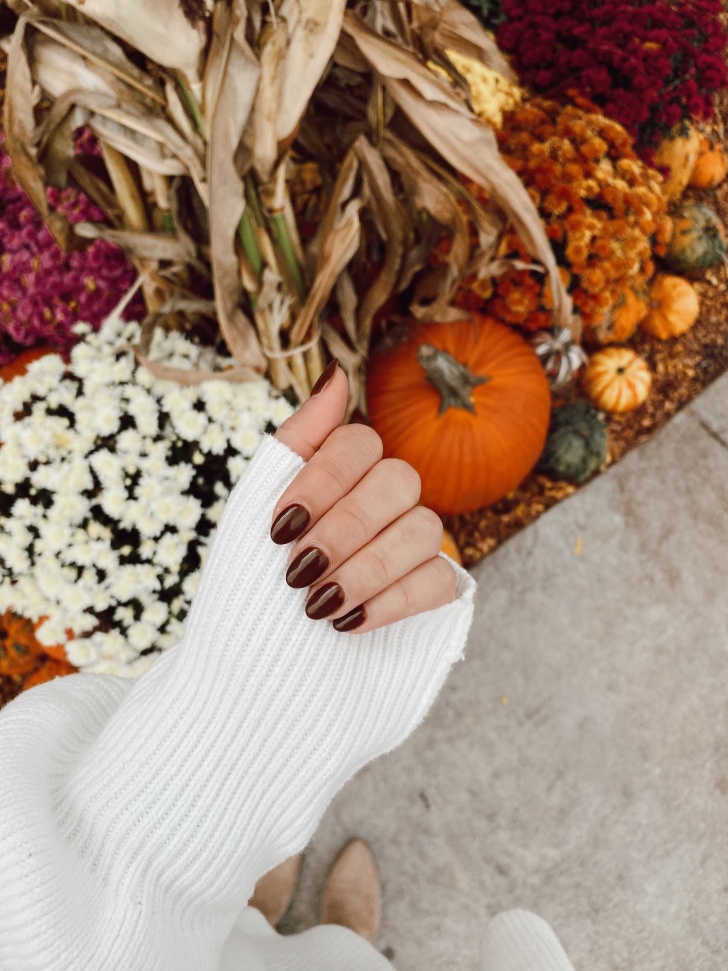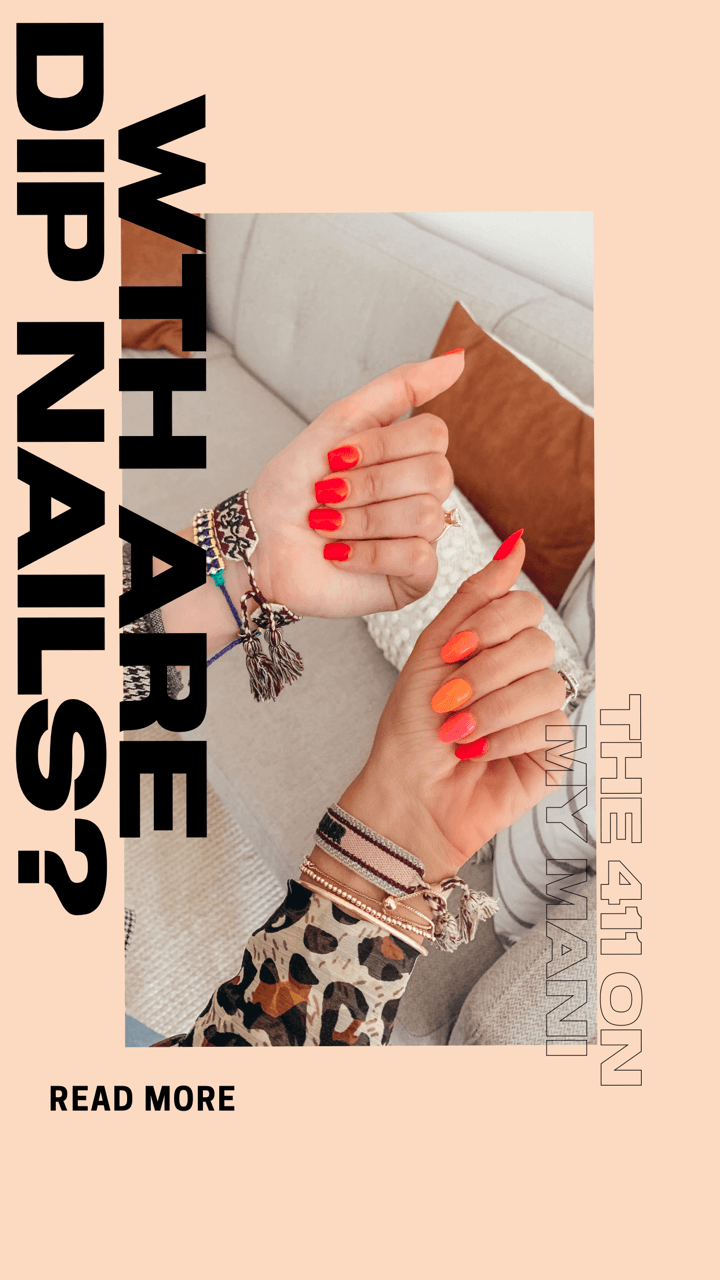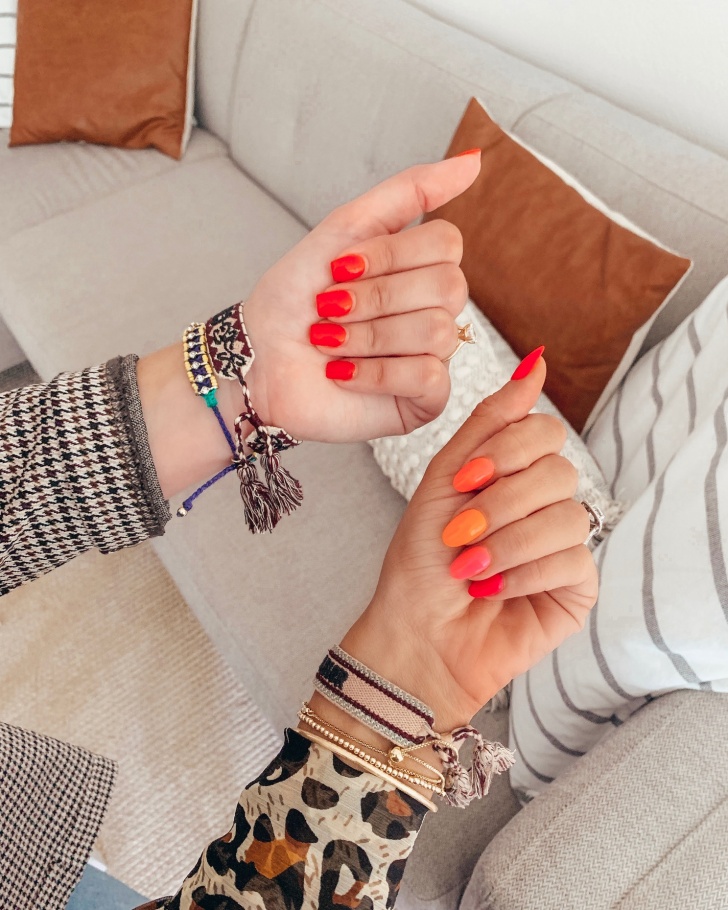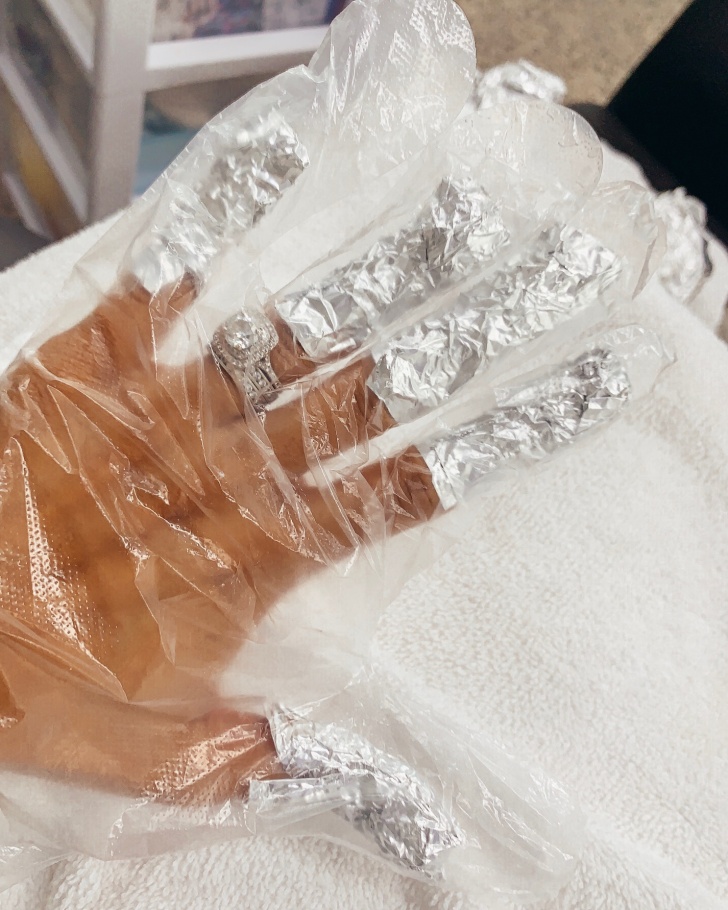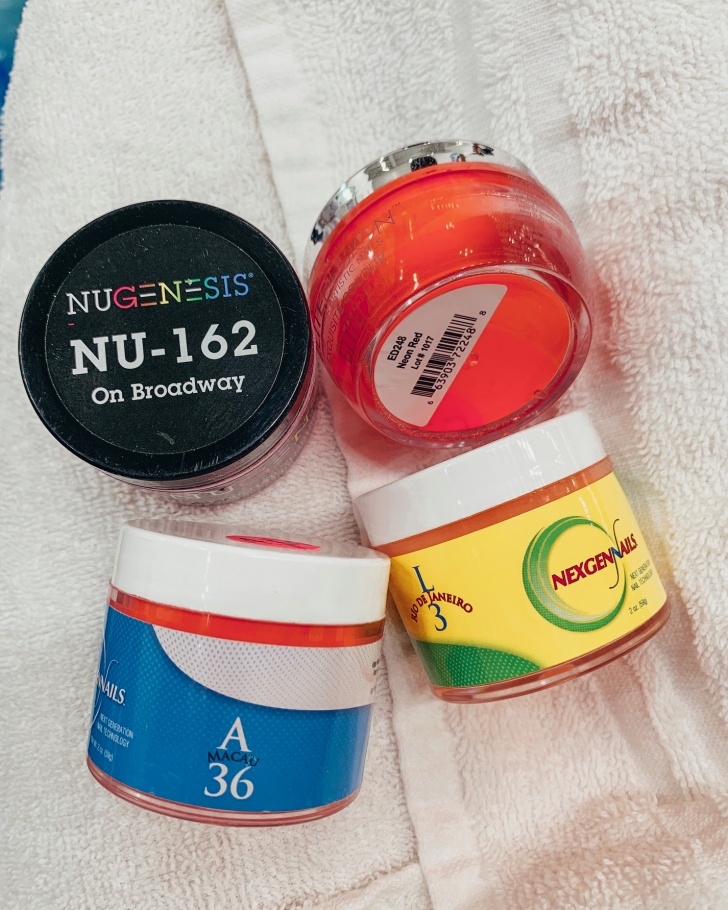 What the hell are dip nails? I get this question a lot. Honestly, before I had ever tried dip polish I had no idea what to expect, what dip nails were, or what the process was like. Let me start by saying, I'm not a nail tech, so this is just my experience. I used to either paint my own nails or get the occasional gel mani, but since getting dip for the first time, I am totally hooked. In my opinion good nails totally finish off someones  look, so it's worth the time and effort.
Let's get into it…..
What is dip?
It's basically a cup of colored powder that they literally dip your nails into, rather than a bottle of liquid polish.
How are they removed?
They start by soaking your nails (if you have them on currently and need to have them removed) in acetone + wrapping them in foil. This gives the acetone time to break down the polish. Next they usually file/buff or kinda peel the remaining polish off. Once all the polish is removed, they file and prep to re-dip/apply the powder.
How long does it take?
If you're the kinda girl who is already getting your bi-weekly manicures you could expect this one to take just a bit longer, but the results could last you up to a week or two more! If you're not one to splurge on manicures often this one can take a while, but the results are so worth it in my opinion (like I said I don't have to go back in for up to 3 weeks). The way I look at it—what you put in is what you get.
What to Ask for?
I always ask for mine to be thin, but some colors will need to be dipped in the powder more than others to get the desired color. Your nail tech should be able to thin out the nail once the powder has set. If you're bothered by thick nails ask your tech to make them on the thinner side. Keep in mind you do get used to the feeling of them after the first couple days.
How long does it typically last?
This is probably a little different for everyone but it lasts a solid 2-3 weeks for me. It is usually still in good condition when I'm ready to go in for my next appointment, but my nails have typically grown a lot and are a bit too long for my daily preference.
Is it bad for your nails?
Probably, yes! Every time they take off my current dip to re-do them, my nails still feel pretty strong, but again everyone is different here. For me, my nails grow so fast that I don't really mind. If/when I want to take a break, I'll just have them cut short and let them run their growth cycle.
Why I love dip?
It lasts a really long time, doesn't chip like everything else does on me (99.9% of the time) and looks glossy and perfect.
My nail shape?
I'm currently doing an almond shape nail, but I also love square! It totally just depends on what I'm in the mood for.
I hope this helps and answers all the nail questions! If I missed anything, leave it in a comment down below and I'll add it in.