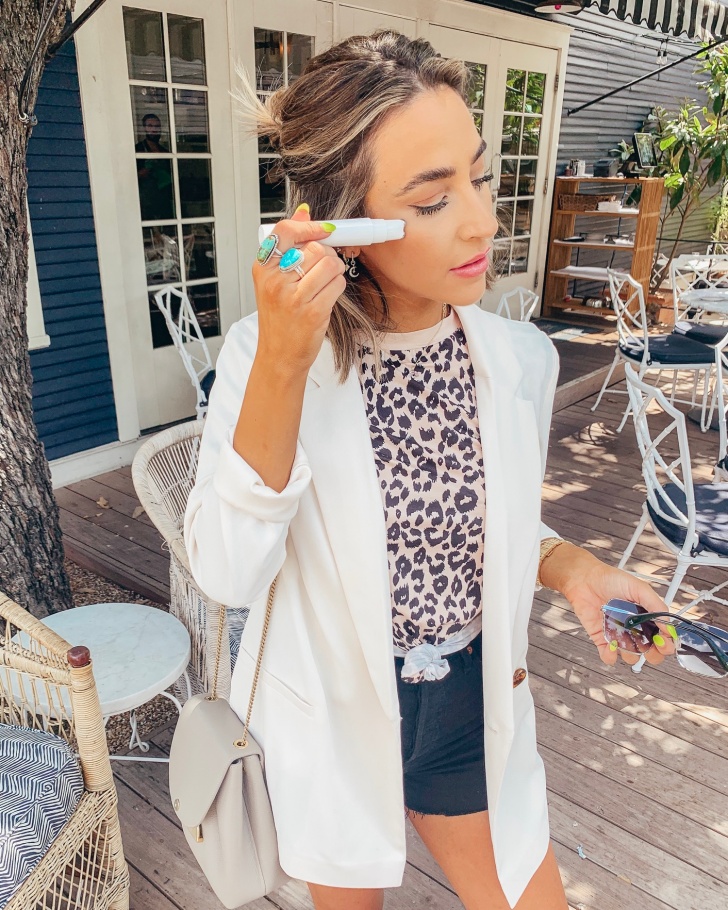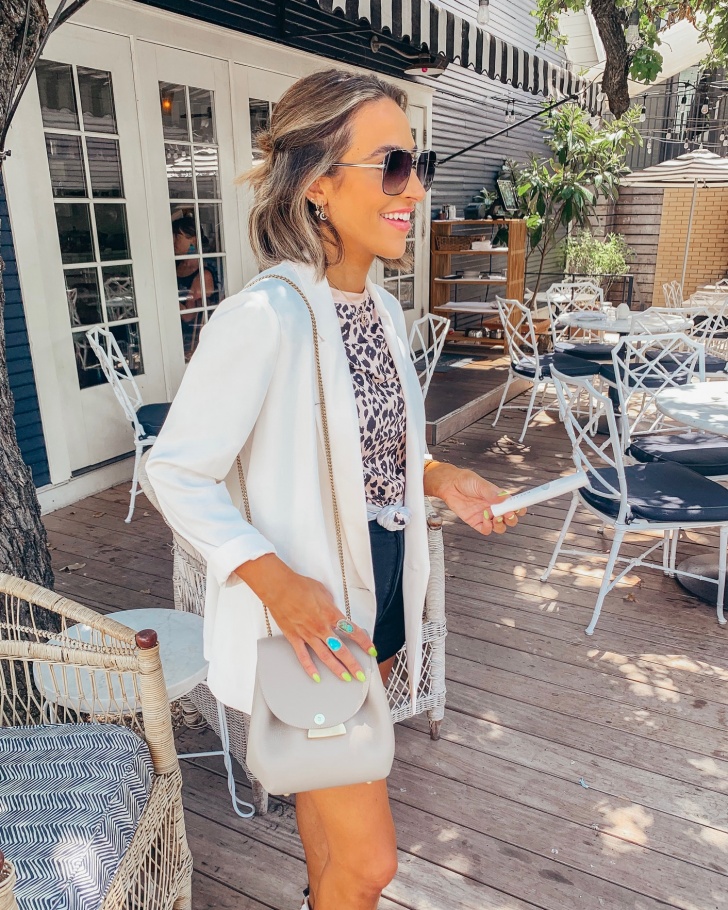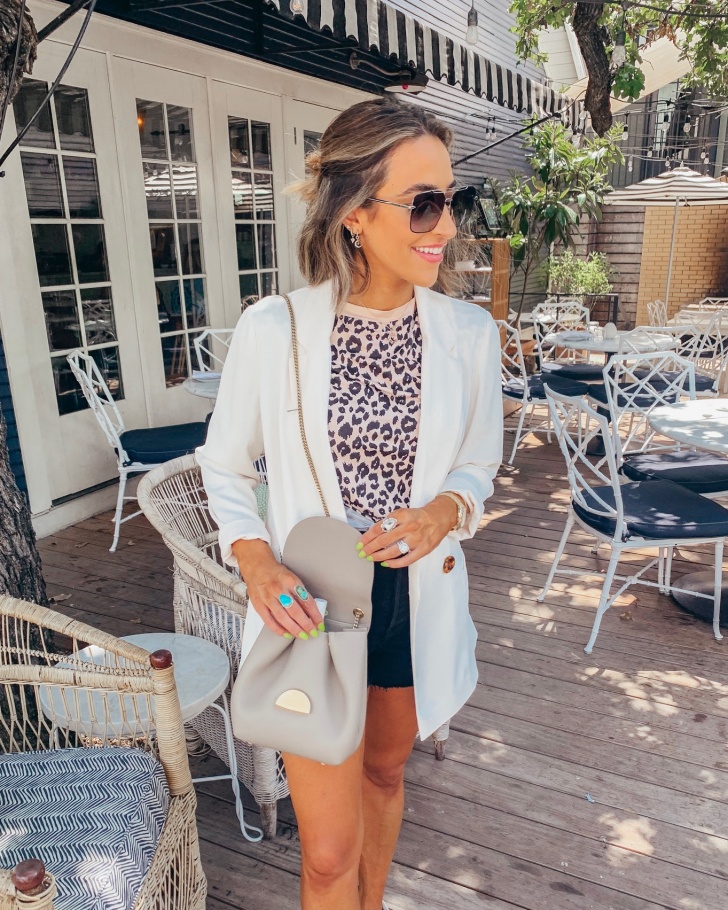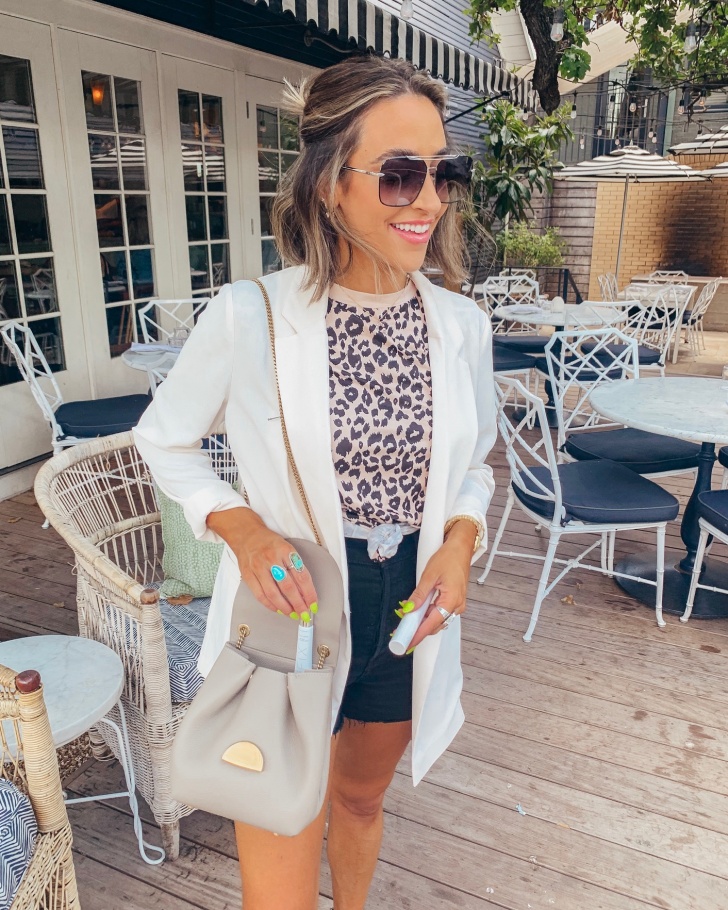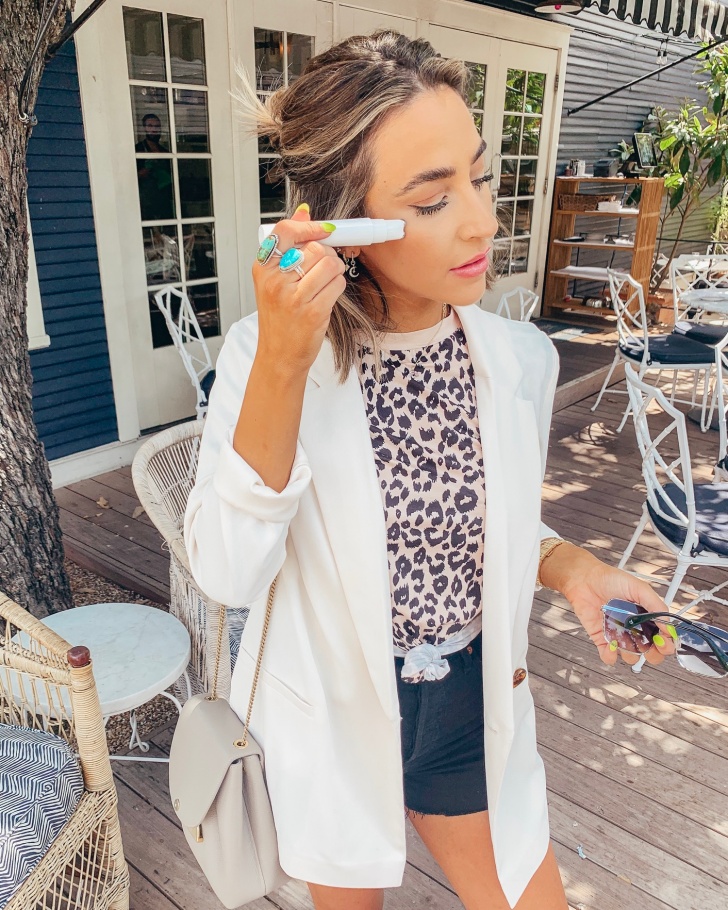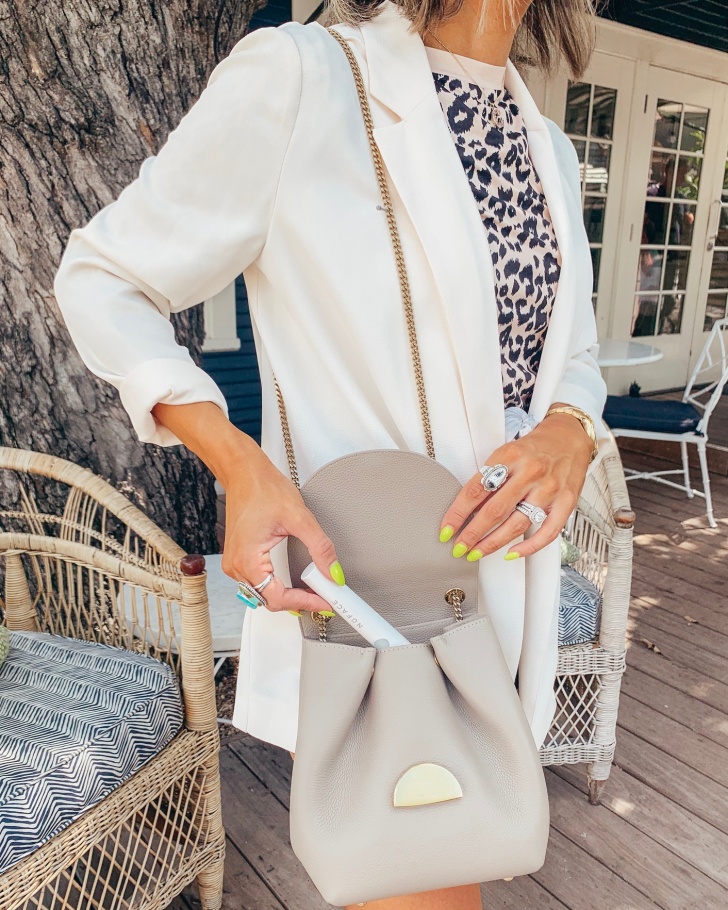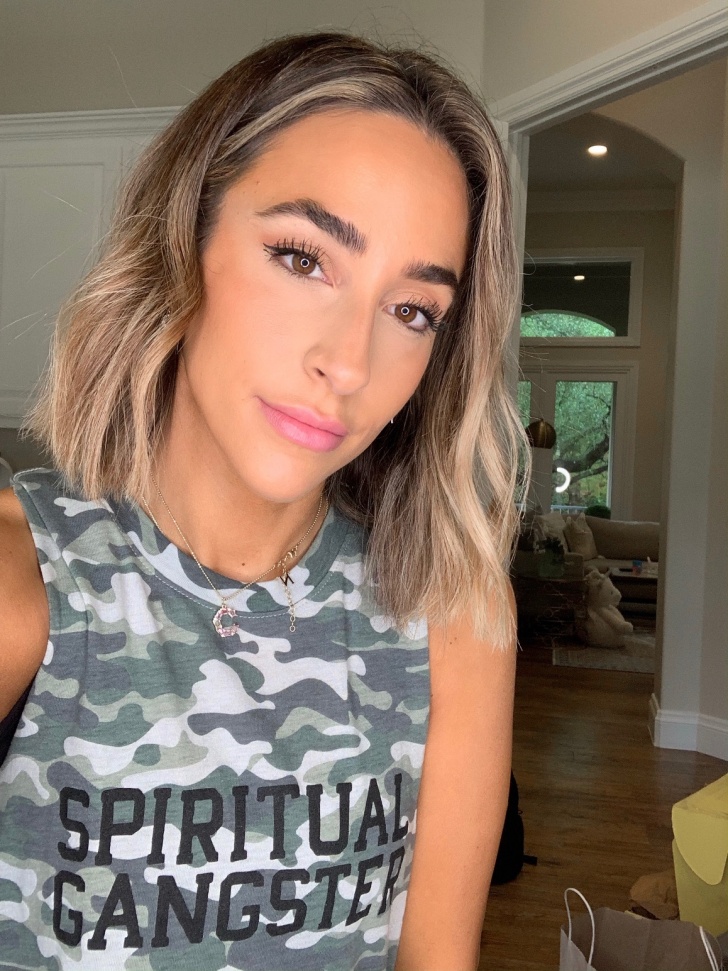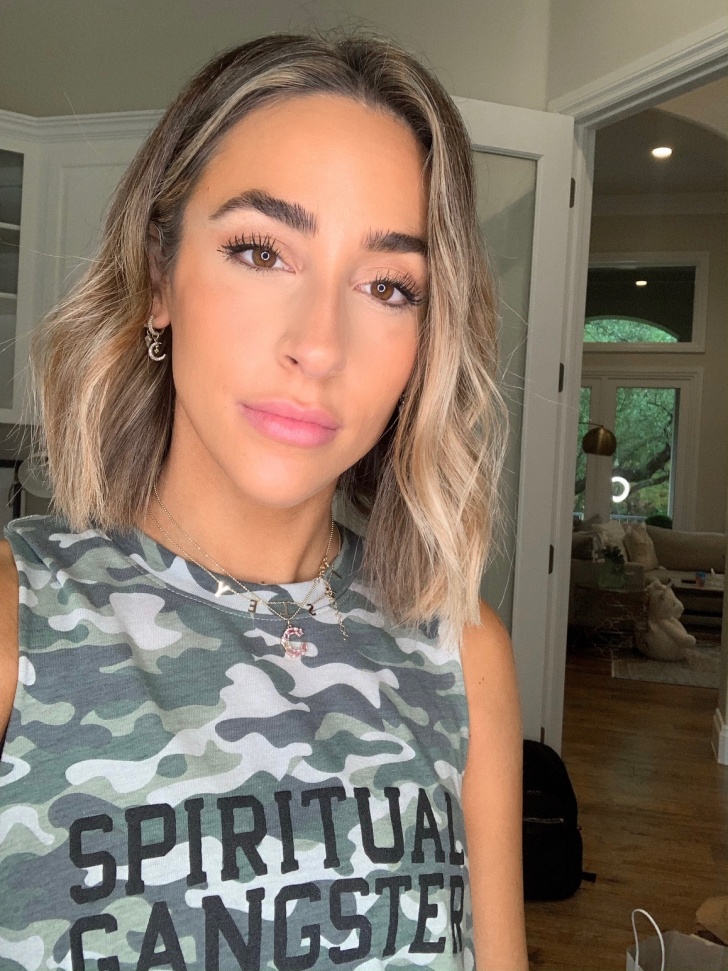 I'm constantly searching for the best anti-aging products. After mentioning facial tools on my Instagram story one day, a ton of you guys recommended I try NuFACE. I did a bit of digging and decided to go with their NuFACE FIX product. If you're totally new to the brand/tool like I was, the NuFACE FIX is a device you use to smooth fine lines on your face.
The FIX specifically is tiny which is perfect to throw in your bag and use on the go. I like to use it in the car, when I'm in my office, on the plane, and the couch during Bachelor in Paradise— basically wherever. It uses a micro-current (you can feel it, it's pretty cool) technology to help with fine lines, firming, smoothing, plumping and pretty much just giving your skin a mini refresh in a matter of 3 minutes.
I like to use it on my smile line area, crows feet, forehead and even to plump my lips. I love how simple it is and how literally anyone can do it at home. I love getting an amazing facial but honestly, that is pretty far and few between for me these days so something like this is just way more realistic for my day-to-day life.
How I use the device.
First, you apply the serum to the area you want to treat. The serum is key because it really helps make the skin hydrated and give it a slippery texture that allows the FIX to glide over and do its thing!  Once you've applied the serum, you start the device (there's a little on button you push, it's super simple/minimal) and then you gently go in feathering/flicking motions. I usually do the full 3 minutes on each area for the best results. I have been LOVING using it on my lips lately. When it comes using the device on my lips, I start in the inner part and do small flicking motions upwards. You guys know I'm all about a plumped lip and this totally does the trick! What's even better is that the FIX is not only safe for people who have lip injections, it actually stimulates the filler that is currently in your lips (how cool?!).
I have even gotten Alex hooked. He asks me for it before bed and usually does his crows feet and forehead area while we watch a show. Don't tell him I told you haha.
I'm always trying to make small and simple but positive changes in my life on the daily (you know, the attainable kind) and because it's so easy but effective, the FIX has become a new favorite.
Thank you NuFACE for sponsoring this post. As always, all opinions are my own.