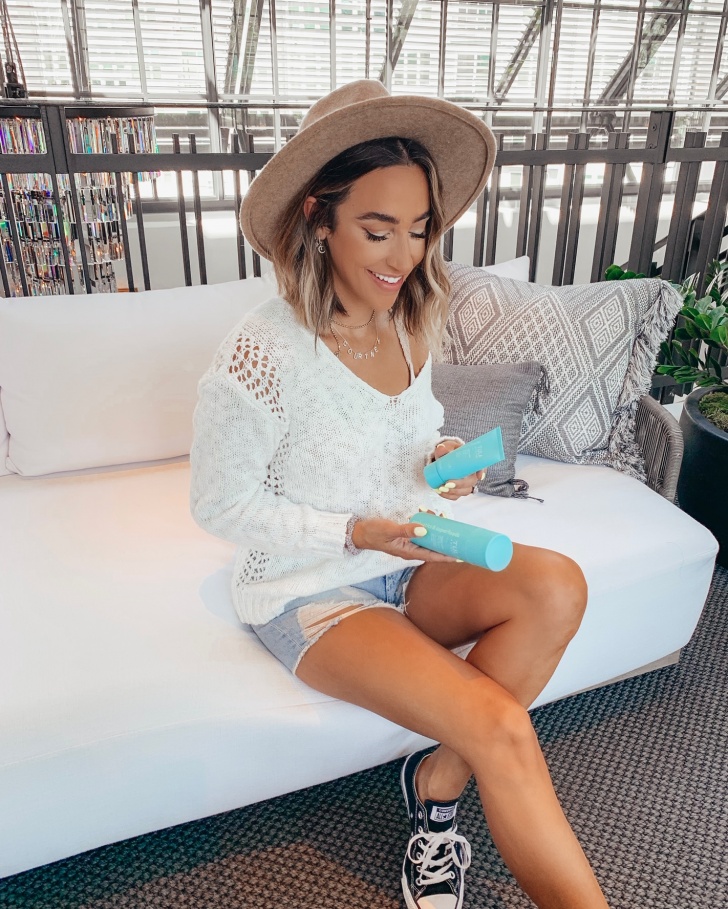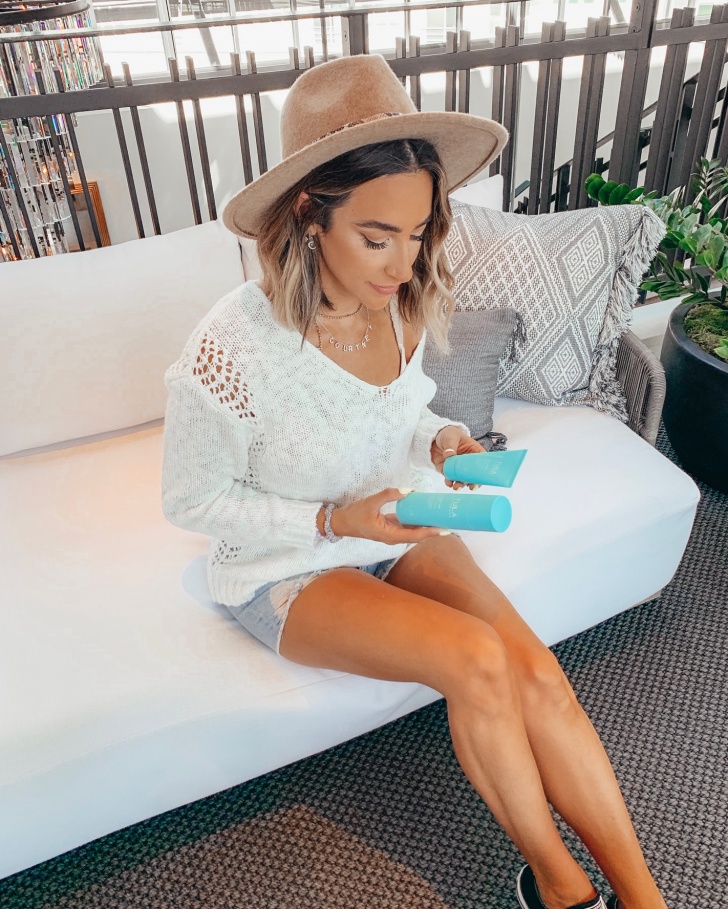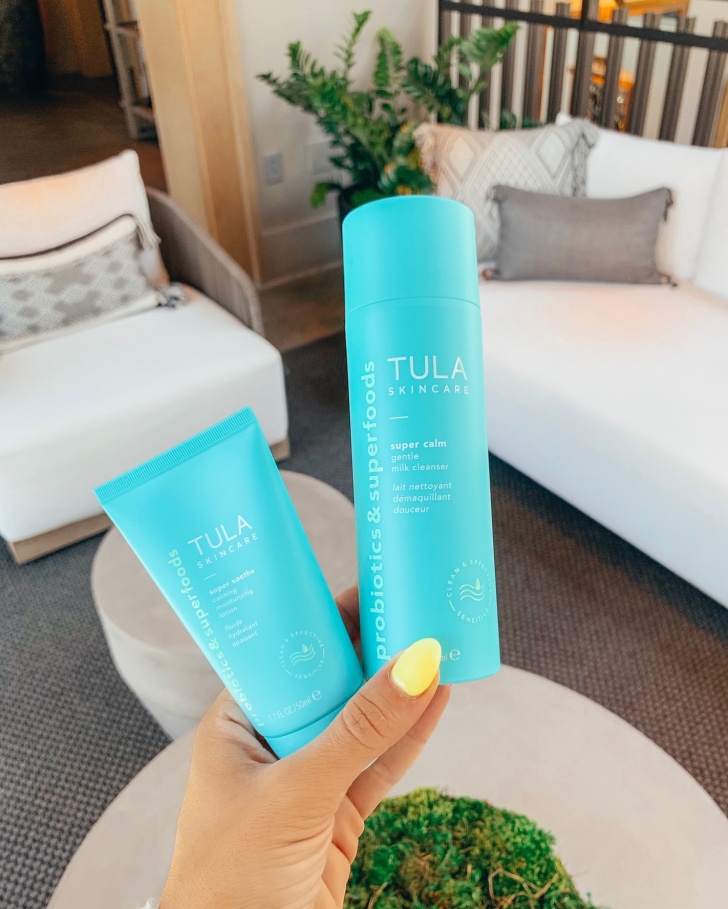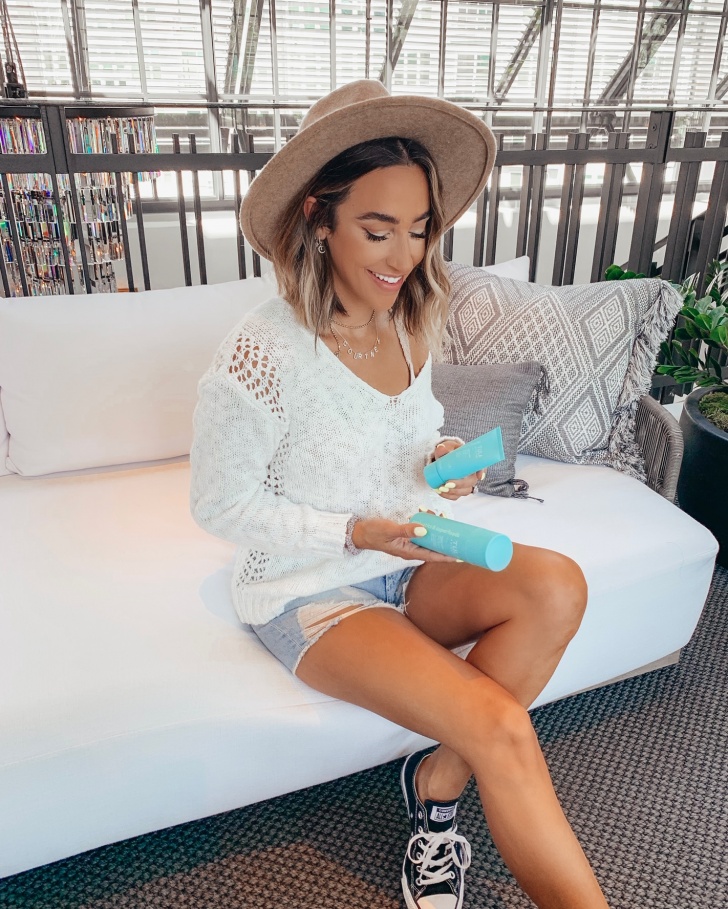 I wouldn't consider my skin "sensitive", but it has it's moments. Mid-way home from our Napa trip I broke out in what looked like hives on the upper half of my face lol. It wasn't ideal, but I was seriously grateful for Tula's new sensitive skincare products. I came home from the super long travel day, cleansed my face with the new Super Calm Gentle Milk Cleanser, dowsed my skin in the Super Soothe Calming Moisturizing lotion and topped it off with a mask that I left on overnight.
When I woke up I still had a few bumps but overall my skin had totally chilled out. The calming products really helped the situation from getting worse.
Every time I share a new Tula product I get asked if it's good for all skin types: dry, oily, acne prone and sensitive. I love that this one is specifically formulated for my girls with sensitive skin! They also have a few products geared towards those of you guys with acne prone skin as well.
Pro-tip: These feel AMAZING if you accidentally get a little too much color or straight up get sunburned. If you're on the fair side, I obviously recommend SPF at all times but these would be amazing to have on hand.
A few of my favorite/other stand out reasons to try the new products?
The products are clean. I LOVE love love this. It just makes me feel good about what I'm putting on my skin. Free of fragrance, alcohol, silicones, mineral oil, parabens, PEG's and sulfates. So many of you have expressed your dislike of products with fragrance, so I thought this was important to mention!
They're formulated with probiotics, colloidal oatmeal, aloe, ginger and cucumber to help soothe and nourish the skin.
THEY WORK. Like all Tula products, they're bomb.
use code: COURTNEY for 15% off your order (does not apply to items on autoship)
Thank you Tula for sponsoring this post. As always, all opinions are my own.