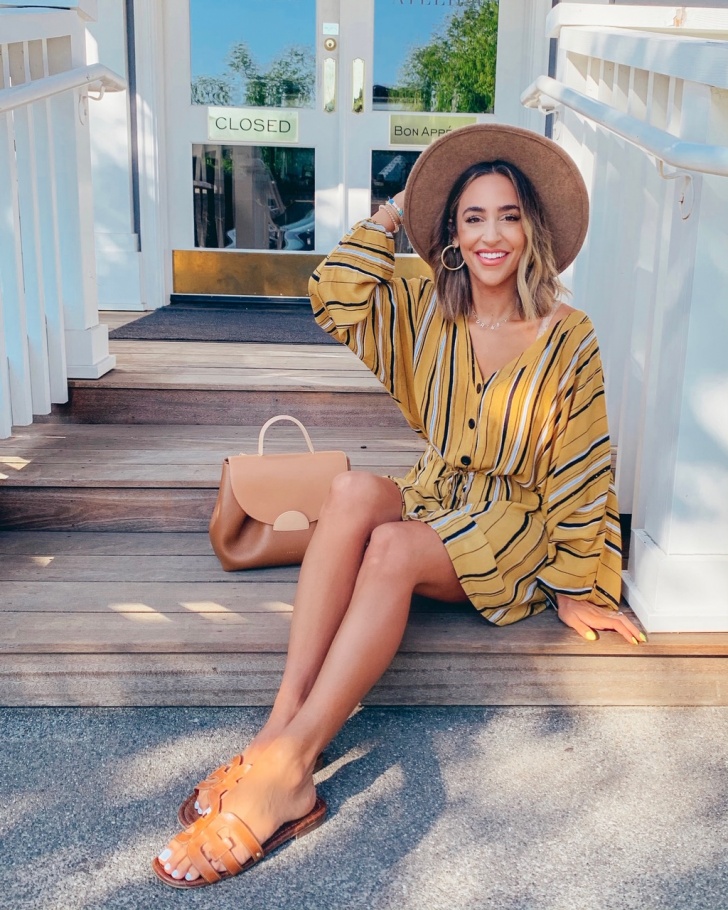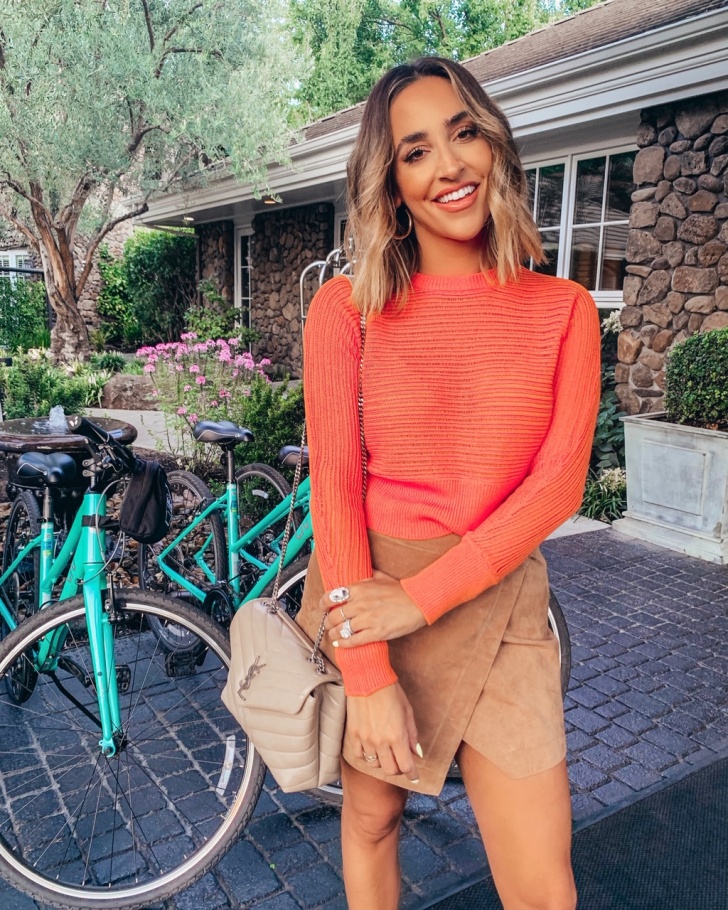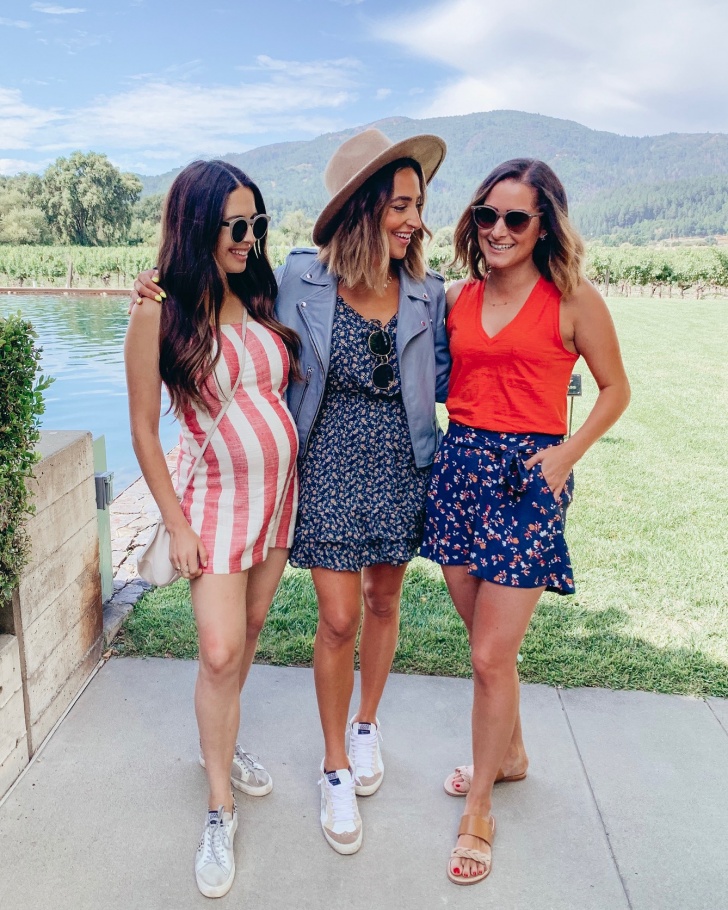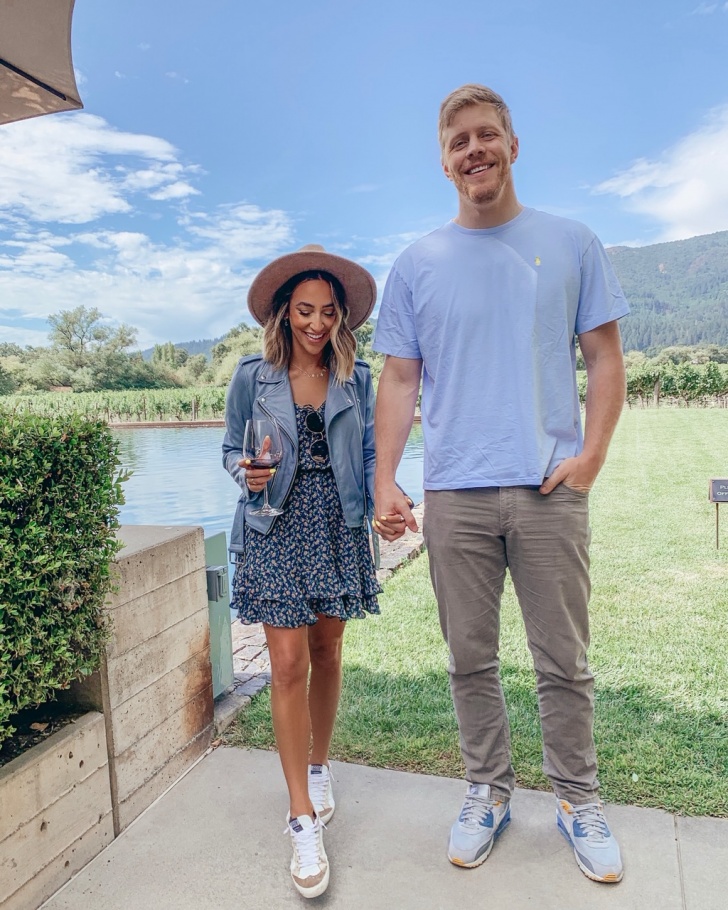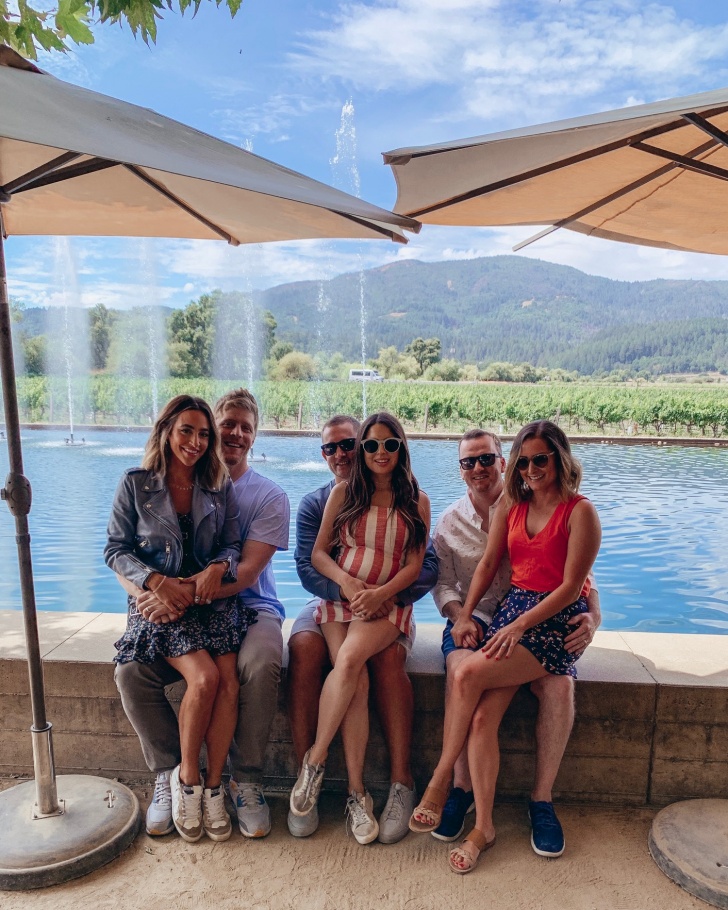 at Alpha Omega
Dress. Leather Jacket. Shoes (similar).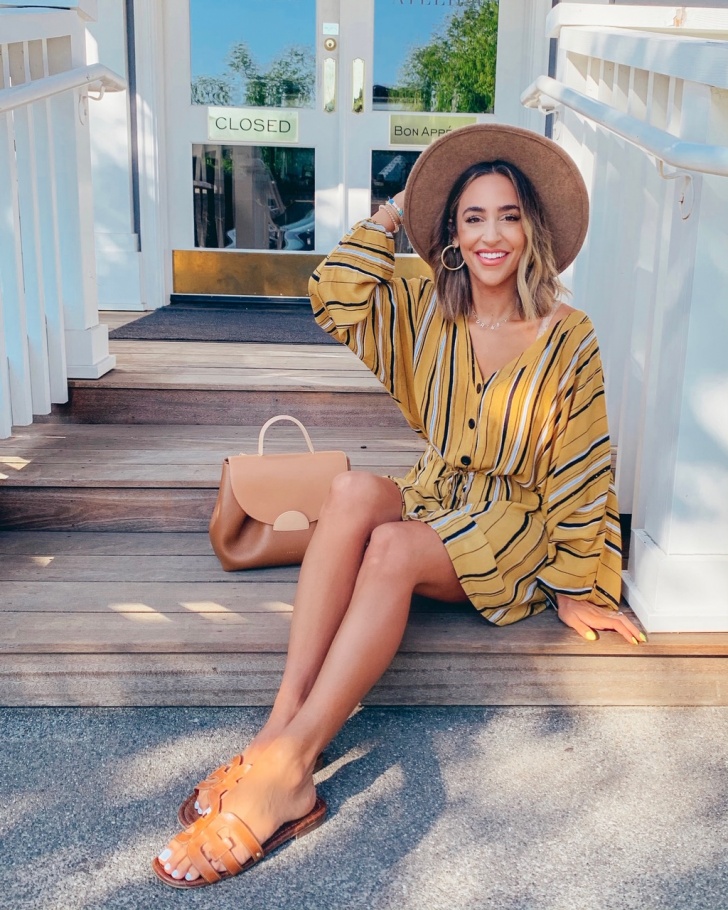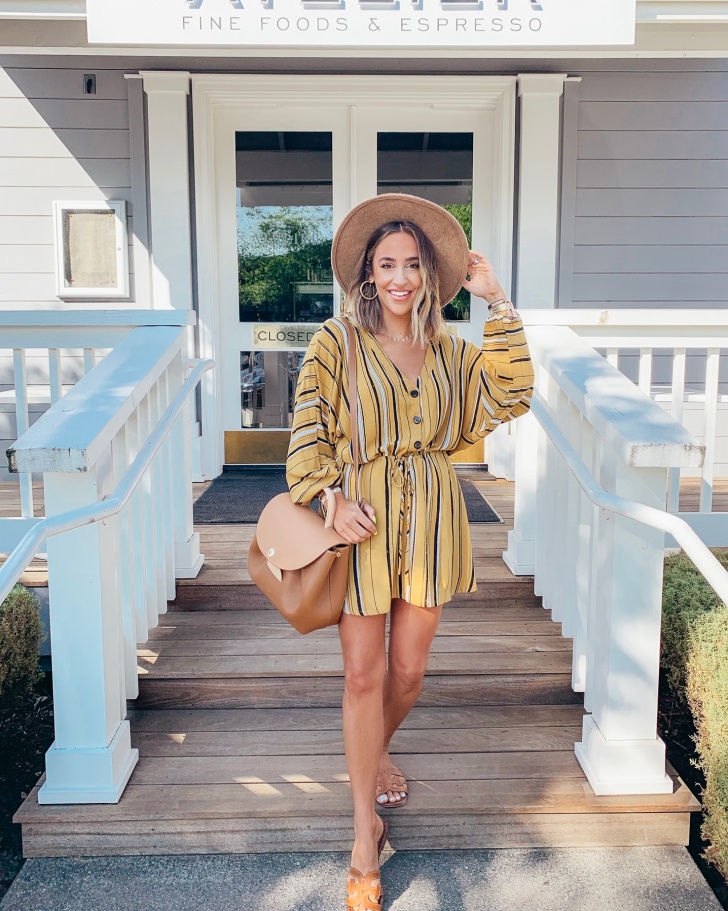 Dress. Hat (similar). Shoes (similar).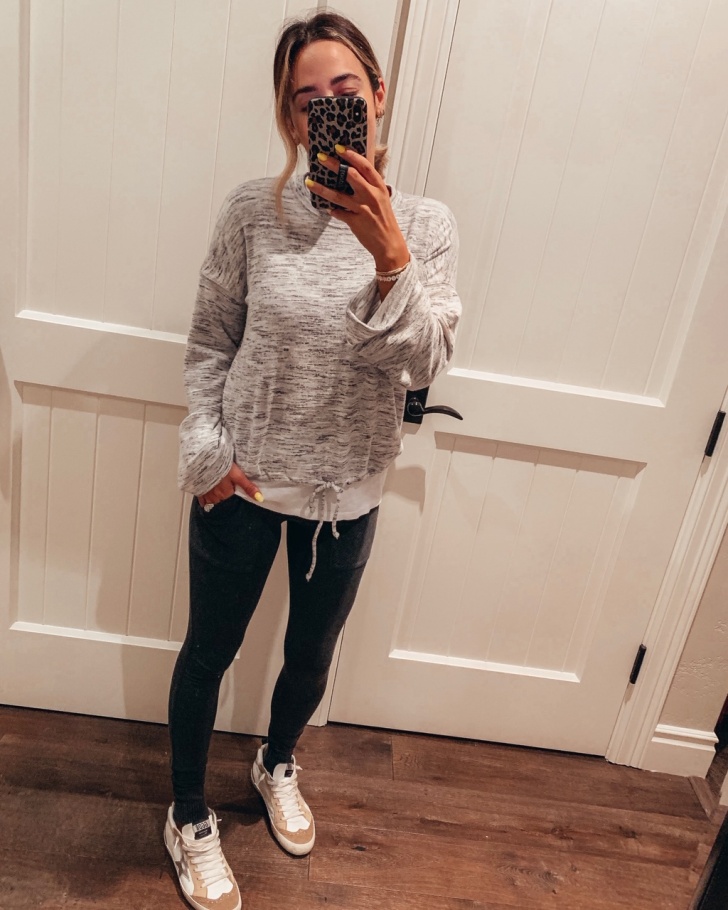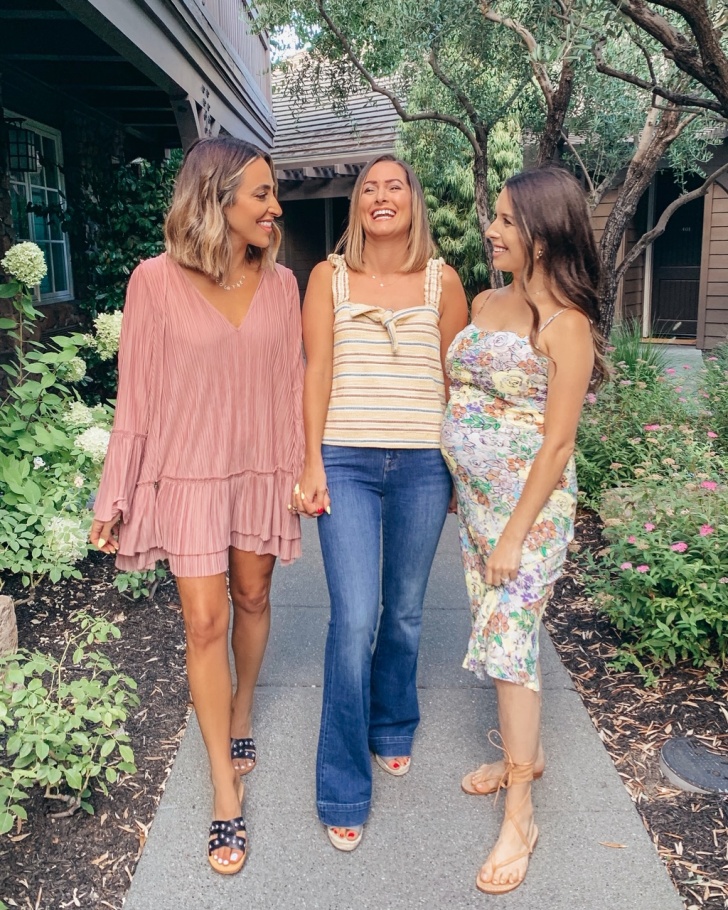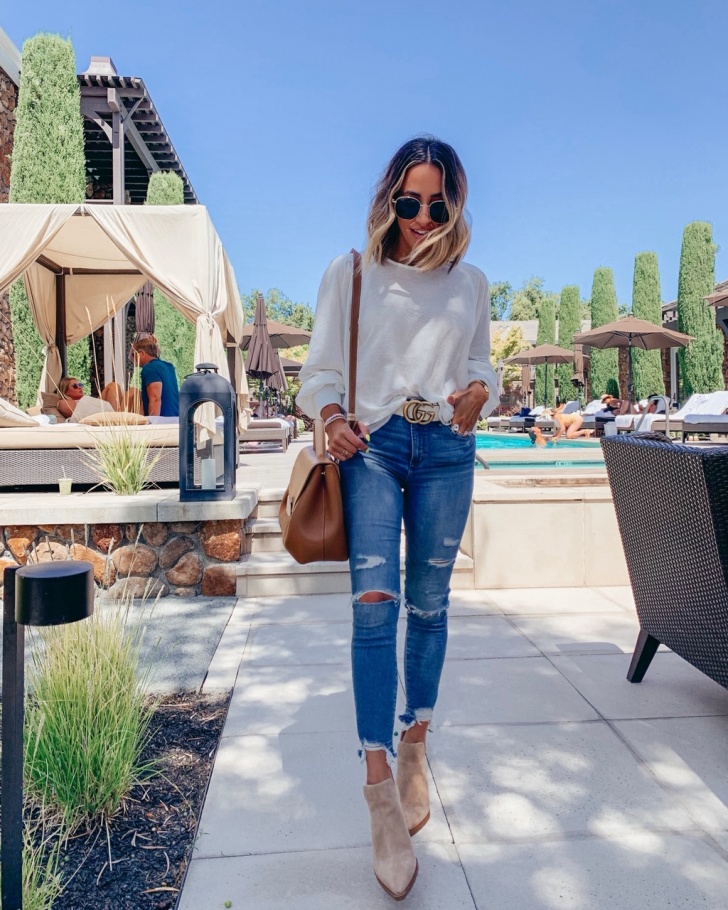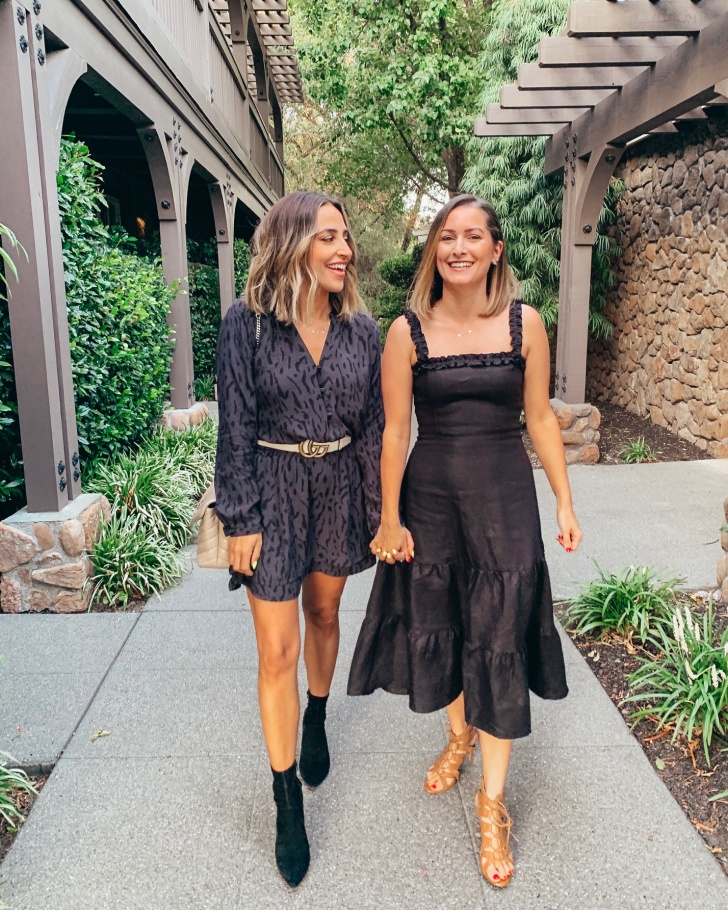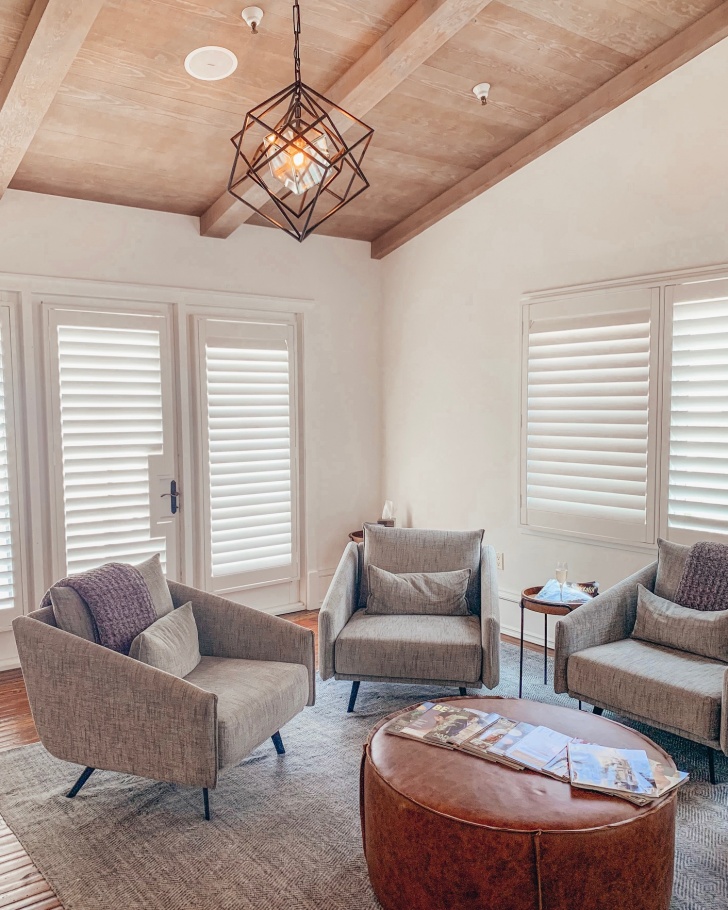 At Spa at the Estate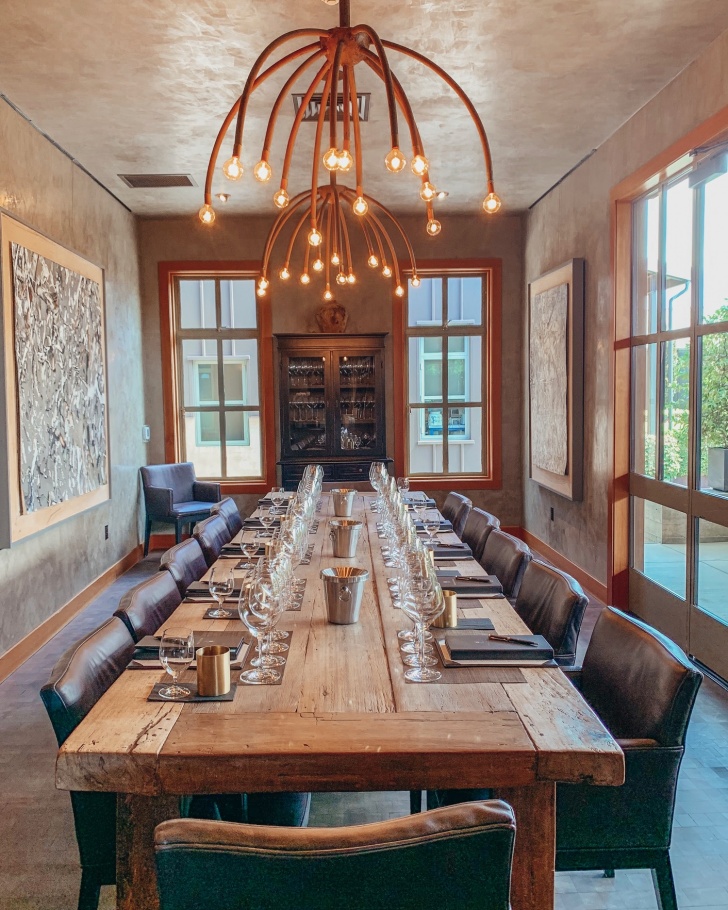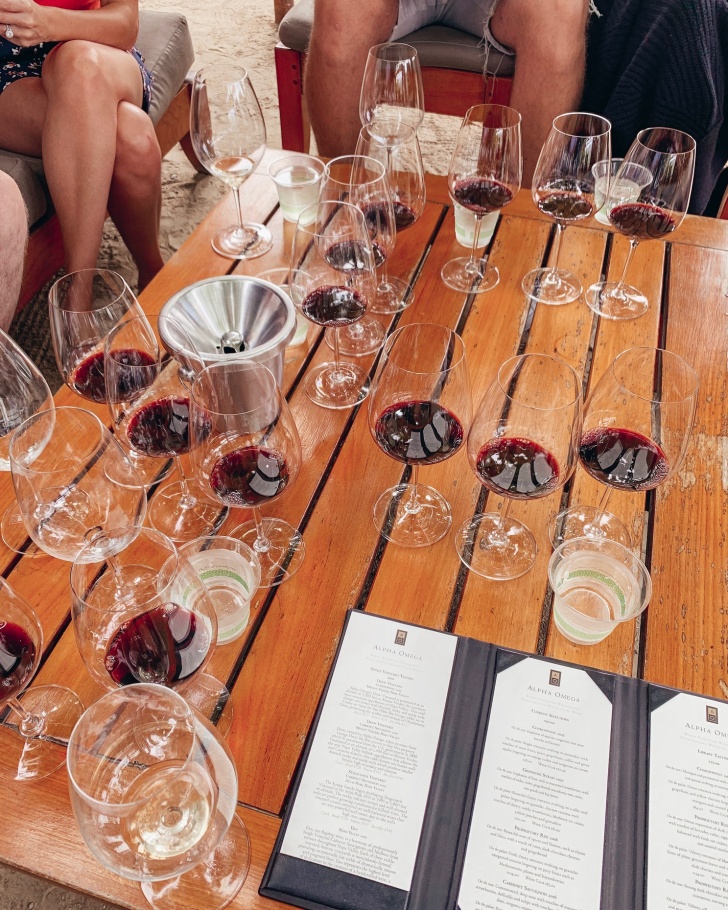 At Alpha Omega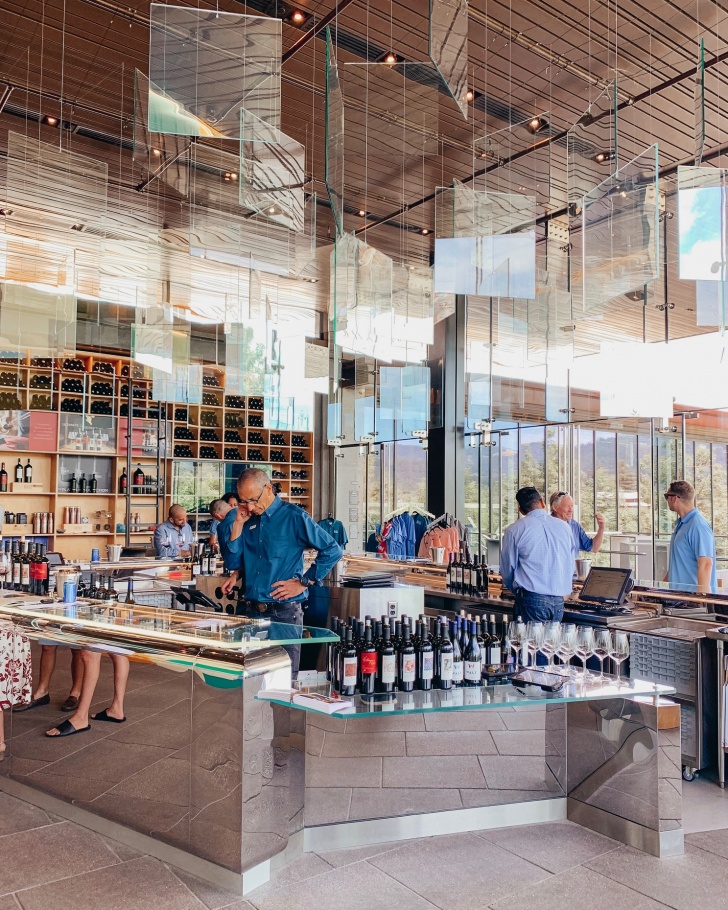 At Hall Winery
Am I the only person who didn't realize Napa was also known for amazing food?! Of course I knew about the winery situation, but it was honestly the food that really blew me away. We went with two other couples for one of my closest friends 30th birthdays. The trip started out with me surprising her in the lobby (she thought I couldn't make it) and was filled with great wine, unbelievable food and an insane amount of laughs. As I shared the trip, I had tons of messages from you guys saying you were heading to Napa soon and wanted to know where we stayed, ate, and all the highlights of our trip. Side note, I highly recommend doing this as a couples trip or a girls trip! It was SO much fun to do with friends.
Hotel. 
Hotel Yountville: This hotel is stunning! Definitely on the pricey to very pricey side depending on season, but we wanted to do everything first class (except the flight lol) since it was for my girlfriends big 3-0.
Lunch.
Red wood: Red Wood was one of the only places we didn't have a reservation at. Everyone got into Napa around the same time and we just kinda strolled and found someplace that looked cute. It was delicious! Think salads, pizza, cheese plates.
Farmstead: I can't even tell you how good this lunch was! It was hands down of one of my favorite meals of the trip. Everything was beyond fresh and the flavors were on point! It's also a super cute spot. We loaded up on apps and I got the salmon and had my fair share of cheese biscuits haha.
Coqueta: We stopped into Coqueta for Saturday's lunch. The food was wonderful and the sangria was a total hit. They had a fresh (seasonal) tomato, watermelon sorbet salad that was to die for! It was the special, so they may not have it depending on when you go, but I highly recommend getting it if you go soon.
Ad Hoc: We brunched at Ad Hoc and it was amazing! The menu was small but strong and everything is portioned for family style, which was a cool touch. The salad had fresh figs and the friend chicken was unreal. If you do get the friend chicken, ask for a side of honey… total game changer.
Dinner.
La Calenda: Delicious Mexican food! We loved our meal and the place has a good, causal but cute vibe but I will say they weren't overly accommodating as far as editing items on the menu.
Bottega: Italian. We loved this place! The pasta was amazing and so was the dessert.
The Charter Oak: The food was unreal here!! Honesty, we didn't have a single bad meal, but this was definitely a stand out star. They ended up seating us pretty late even though we had a reservation (the party before us took extra long) and really went out of their way to accommodate us, apologized, sent apps and champagne to our table.  I ALWAYS appreciate a well run restaurant and thought that was a totally classy way to handle the mess up on their end. On top of having great service, the food as unreal! If you go, get the bread and thank me later.
Wineries.
Alpha Omega: this was my personal favorite wine tasting. The place is beautiful but it still felt personal. I'm not the biggest drinker (I rarely do it, trying to get more into wine) but loved the white from this tasting and ended up buying 3 bottles to send home.
Robinson Family Vineyard: My friend Ashlee's family friends own this winery, so we stopped by for a tasting. It was fun to see how a smaller vineyard was run and really get an up close look at the process.
Hall Winery: This whole experience was totally different than Alpha Omega – much more modern. The whole space was really cool  (incredible art etc.) so it was really fun but the experience was little less personal and informative than Alpha Omega.
Spa.
Spa at the estate: This is the spa we did our treatments in and LOVED! I wish I would have bought a suit because they had an outside hot tub situation that looked heavenly. We opted for a massage and mini facial.