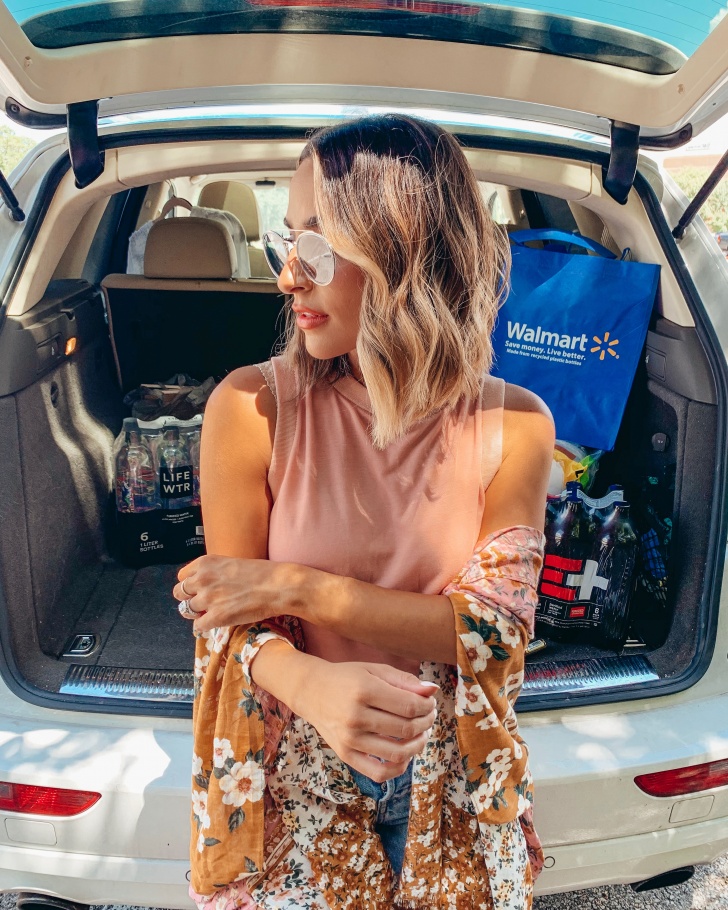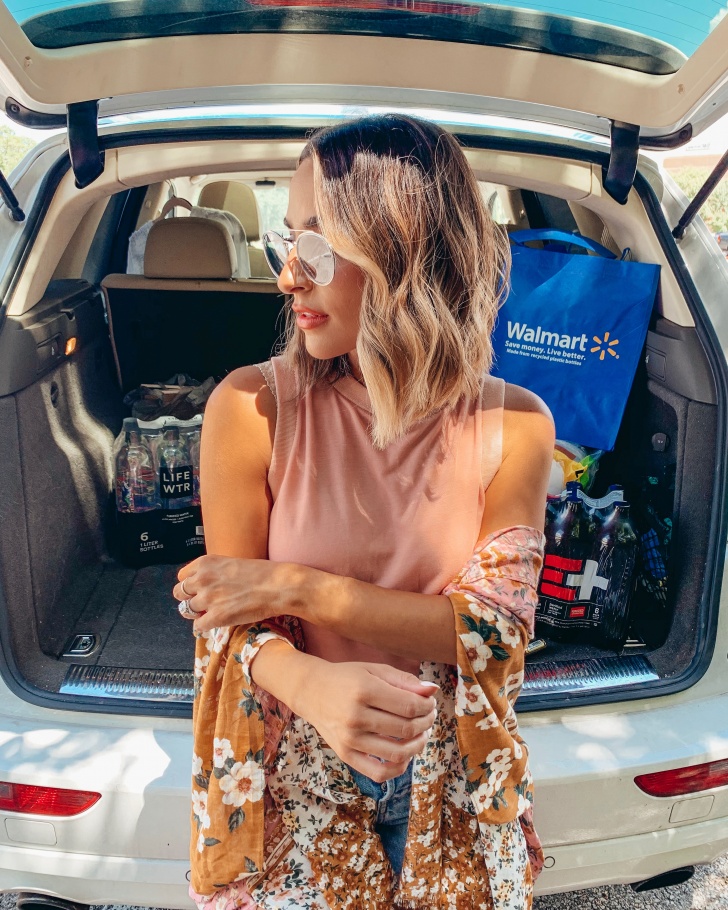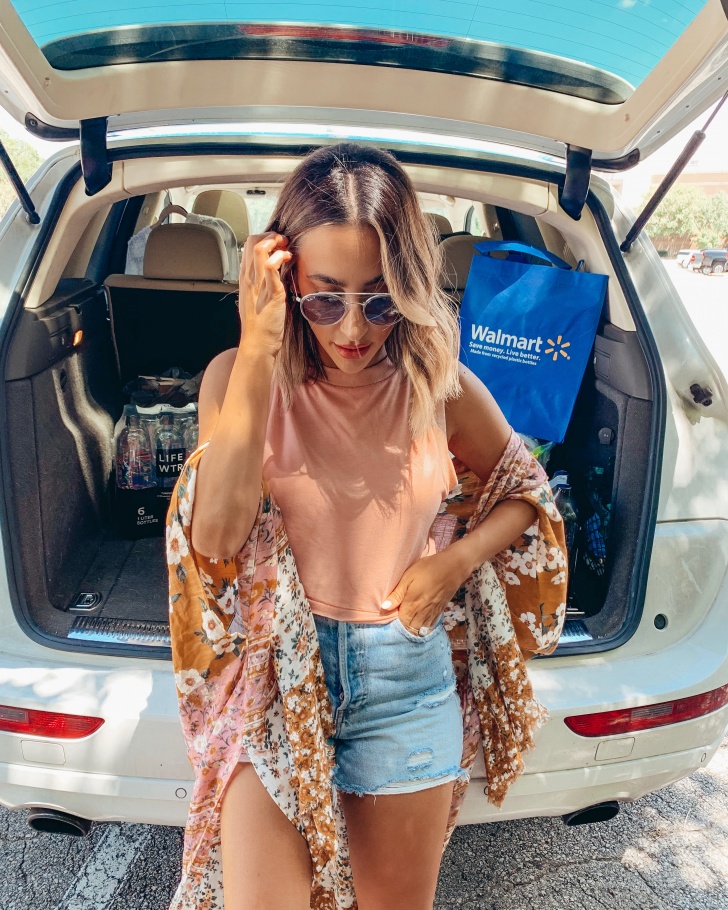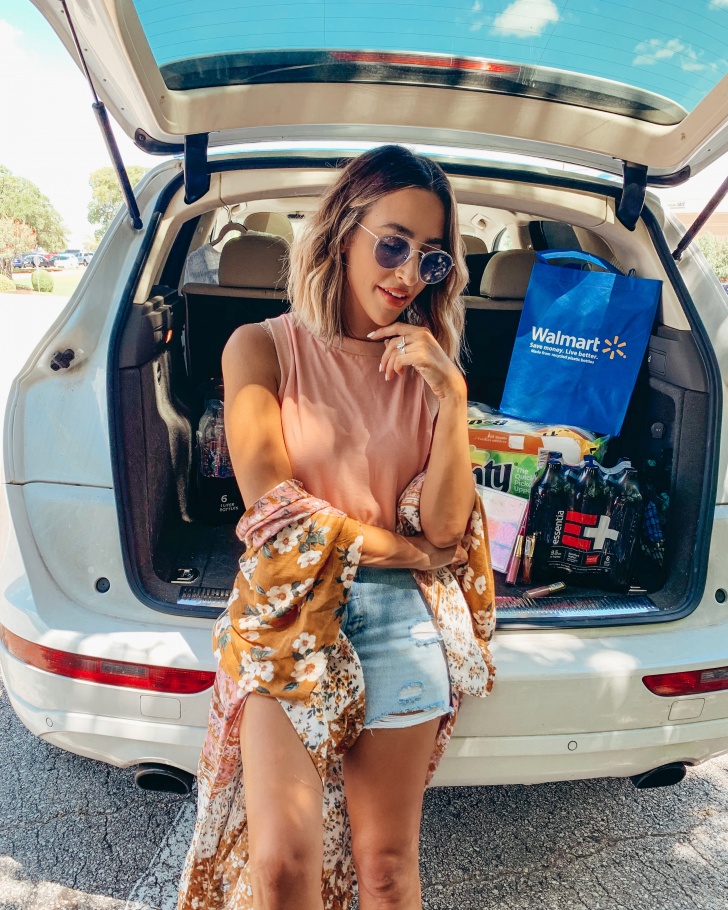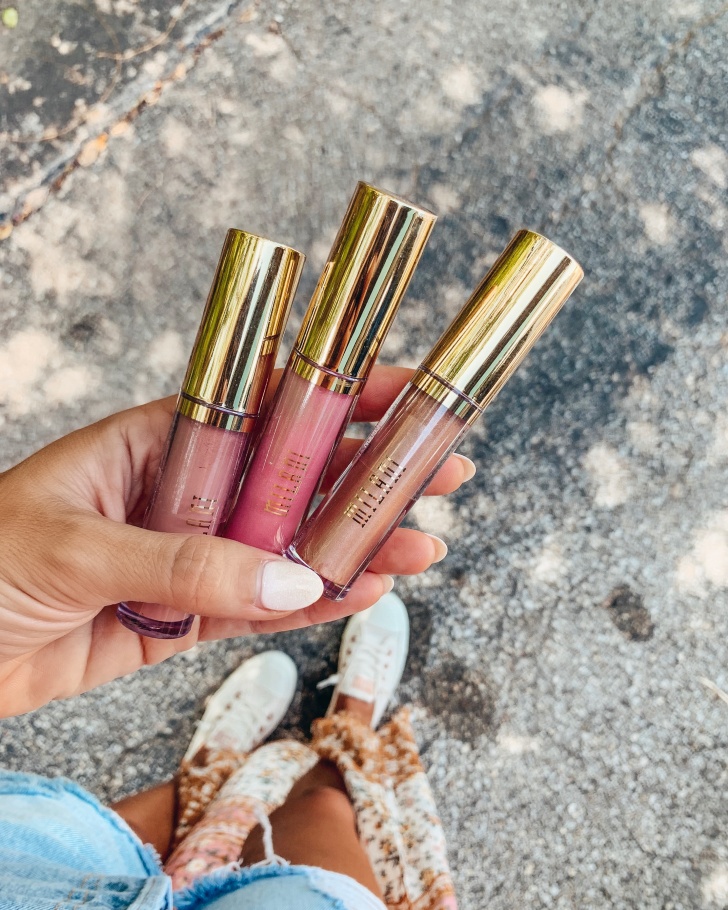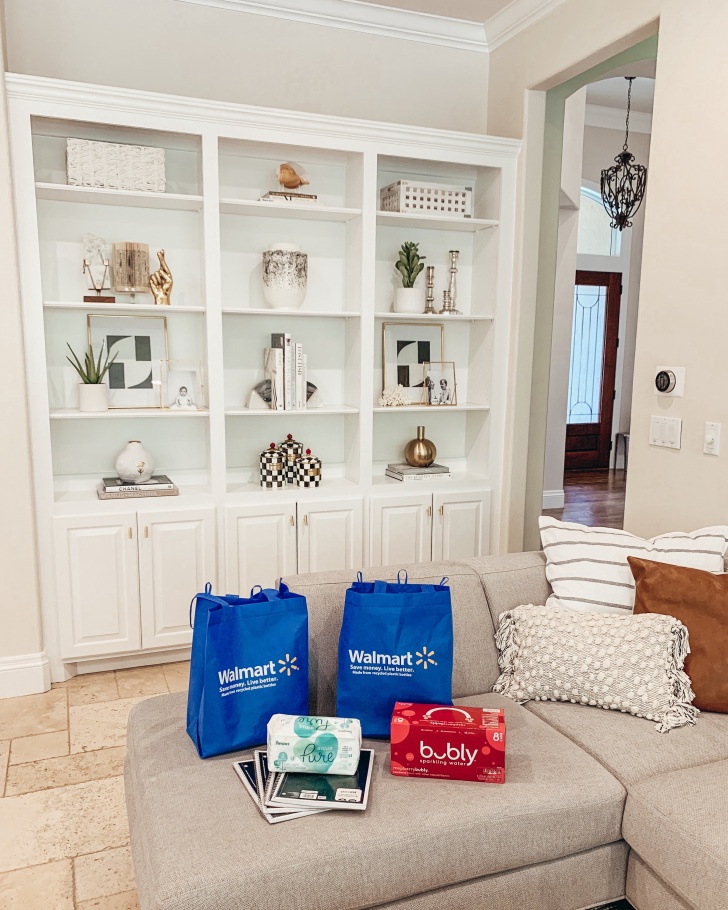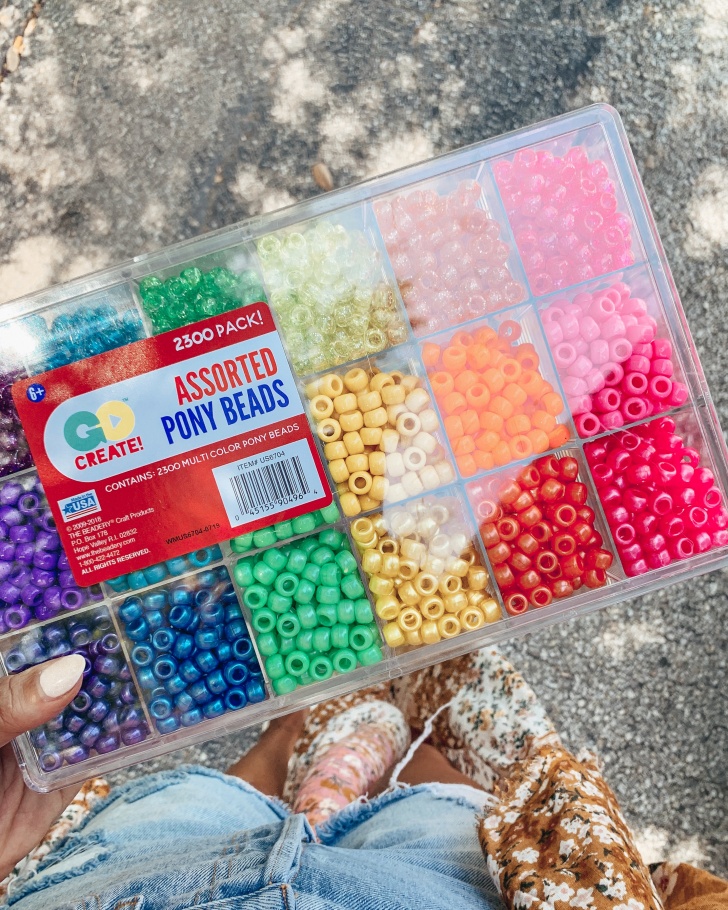 I'm gonna keep it real with you guys: this is a busy, busy season for me. Being the momma of a toddler and running a business day to day, really leaves me little to no free time (#realtalk). I often get asked how I "do it all" and to be totally honest, most days I feel like I can't! The balancing act is and will probably always be something I'm working on. I love all the hats I wear, so I'm constantly looking for ways to create smoother days for myself. Having a good support system is major key!
When I'm hanging with Kinsley, I try to put my phone away and really focus on loving on her. When it's time to work, I really try to stay focused on that.
Another one of my biggest life hacks during busy seasons is really making sure that you're using your time efficiently. I love retailers that have everything I need in one place. Enter: Walmart. If I can get my waters, honey crisp apples, paper towels, baby wipes , school notebooks (I have a weird obsession), lip gloss and all the things at one stop, sign me up!
The Walmart Grocery Pick Up and Delivery options are a real game changer. When I first had Kins I really discovered the beauty of delivery and still take advantage on my busiest weeks (there seem to be a lot lately ha).
I love that I can get all of the essentials in one place, but also thought it would be fun to add in a few things I got in yesterdays order that you may want to add in (stock of items may vary by store)
BEADS! – You guys know I've been into beading lately. It's really bringing me back to my childhood, which I love it. Kinsley is also obsessed. She likes to hand me the beads, we talk colors and I string them.
School Notebooks – When I say school notebooks, I just mean the regular, lined paper spirals. I ALWAYS stock up during back to school because they're way better than year round. Walmart currently has them for $.025, so I usually get about 10 and use them throughout the year. I'm also really weird and only like the black ones. They're just the most chic in my opinion ha.
Waters – I always like to have waters on hand. The Essentia are my current favorite regular waters and I also added in a case of Bubly.
Milani Lipgloss – I swear, I've never gotten more compliments on a lip gloss. This is hands down of the best glosses I've ever tried! The formula is creamy but not sticky and the color is the prettiest nude, basically ever. I was raving about it to a few of my girlfriends this weekend and got them all hooked too. I got shades: Soft Rose, Nude Shimmer, and Sparkling Pink.
Freshness Guaranteed Blueberry Bread – I got this for Kins and she's been loving it!
Walmart gave me a pretty legit promo code to include for you guys: M2A3DZ3F
$10 off your first order of $50 or more
Visit walmart.com/grocery or download the grocery app to order and redeem code.
Offer good for first-time customers.
$50 minimum order, exp 1/31/2020
Enjoy! Let me know if you have any must-try's that I didn't snag this time around.
Thank you to Walmart for collaborating with me on this post, all opinions are my own.