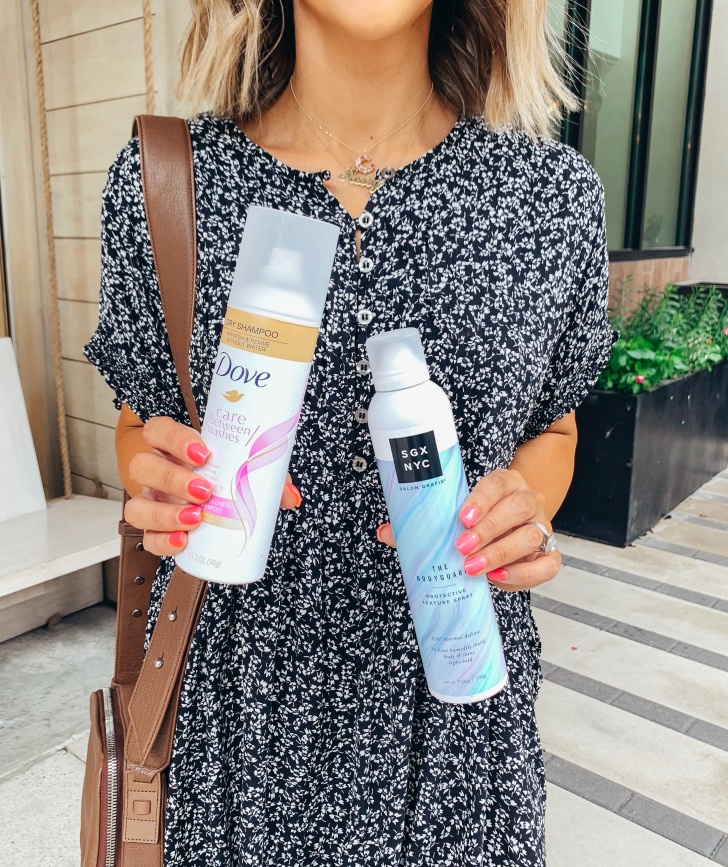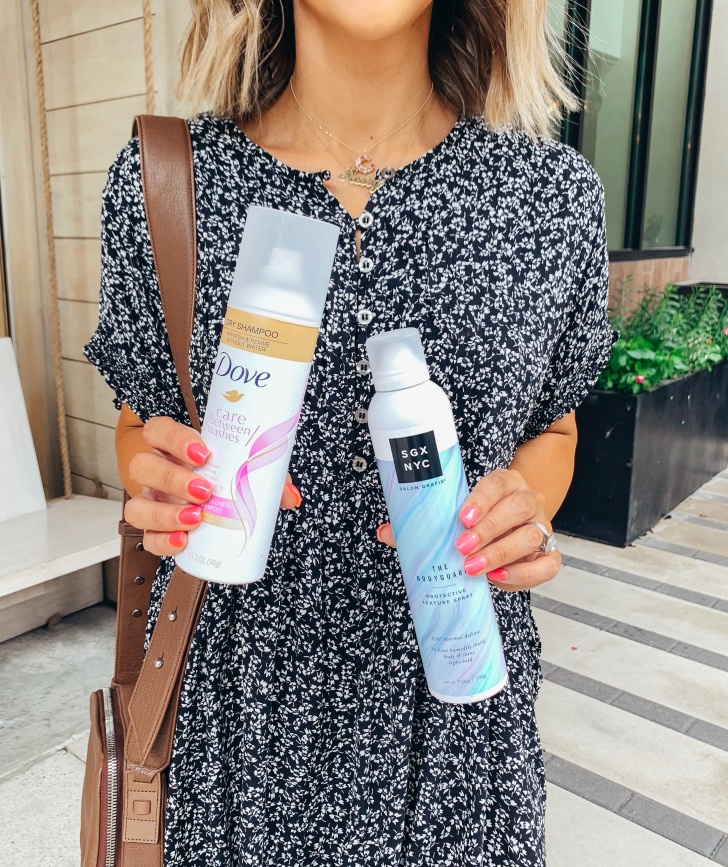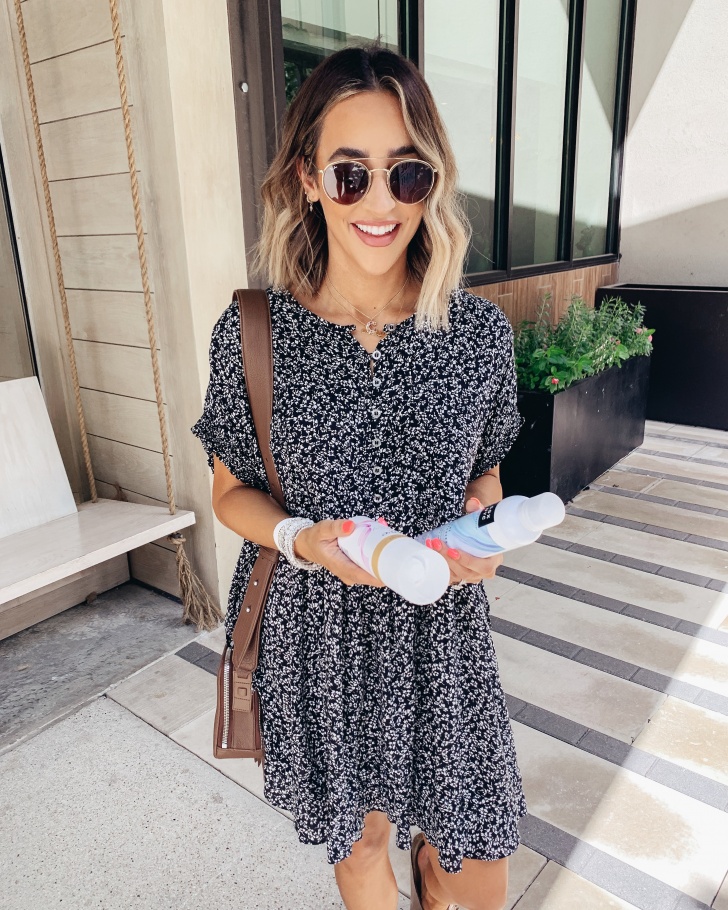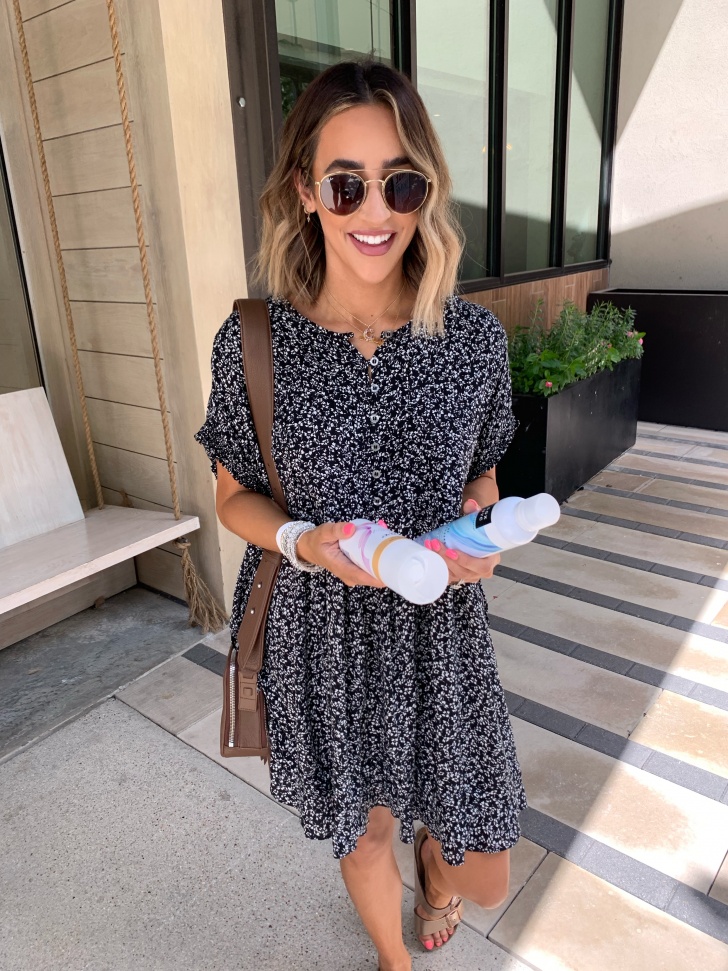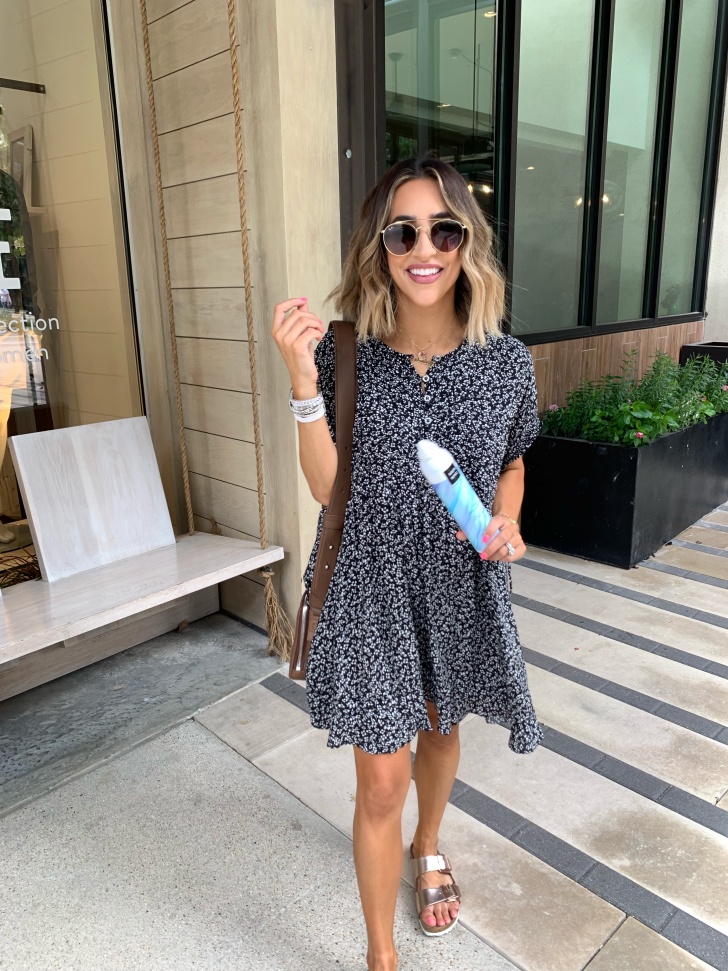 This Texas heat has been on one lately. We're heading to Lake Tahoe on a family trip tomorrow and I honestly can't wait. I've been so excited to take Kins some place new (send me all the good sleeping vibes with this time change #help), explore, relax and escape from these high temps for a few days.
I went on Walmart's site to order a new Wet n Wild "Send Nudes" that we all know I love. The free shipping is so much easier than going in store. I also took the opportunity to re-up on my favorite affordable dry shampoo.
Dove Dry Shampoo: This is hands down my favorite affordable dry shampoo. Pro-tip: spray in your hair at night before you go to sleep so it has time to work overnight OR before your workout, rather than after.
They have a few types, I usually opt for the Dove Fresh Coconut or the Dove Refresh Volume and Fullness Dry Shampoo. But you really can't go wrong! While stocking up on faves, I found a product that peaked my interest and I'm happy to report that I've been loving it!
SGX NYC "The Bodyguard": Think of this like a hair spray that also protects your hair from heat (up to 450 degrees) and helps lock in your style and shield your hair from humidity. I don't know about you guys, but when it's super muggy and humid outside, my hair either gets limp and curls totally fall out, or starts to get a little frizzy and sad for lack of better words haha. This has been helping my hair stay curled and I love the built-in thermal defense! Not only is it great for heat damage on day one, but also makes second and third day re-styling easy with minimal damage. PLUS, it helps protect against the suns UV rays, making it perfect for summer.
It's also free of parabens, petrolatum, sulfates, mineral oil, gluten, vegan-friendly and not tested on animals. 
Kerastase Nectar: I also snagged a back up of my favorite (more high end) heat protectant because I saw Walmart had it on sale! I like to apply this to wet hair (about quarter size) before I blow dry!
Any must-have places in Tahoe? It's been a few years since we've been, so I want to make sure I've got all the hot spots on my list.
Thank you to Walmart for collaborating with me on this post, all opinions are my own.