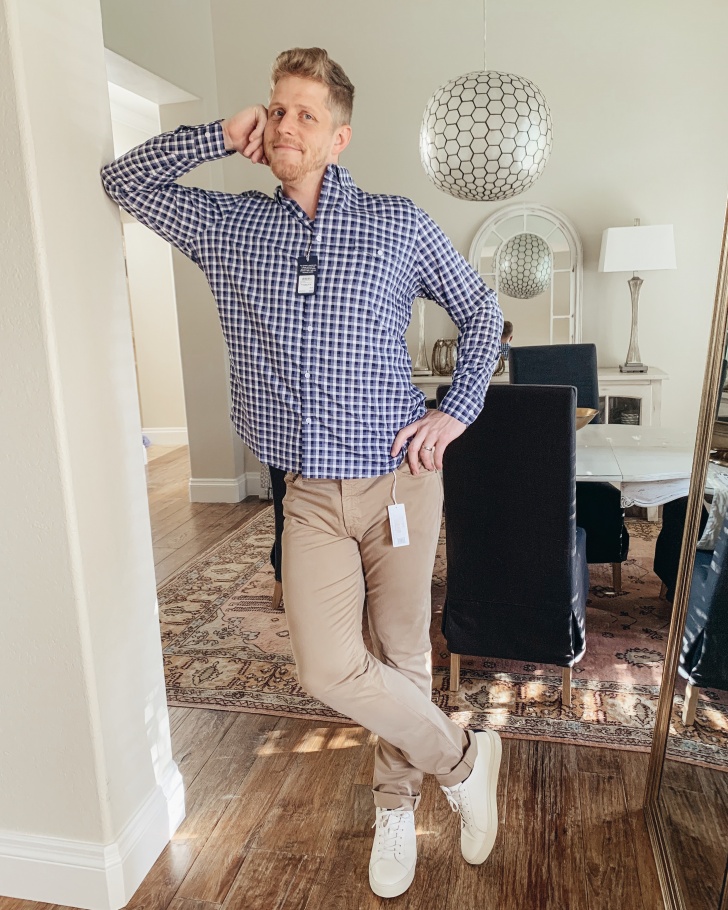 Many of you want to know what I got the Queen himself from the Nordstrom and I don't blame you because dudes are hard to shop for. If you're confused and like "who the heck is the queen?" I'm referring to my husband, Alex. Somehow one of the largest, manliest men I know got nicknamed the queen. Go figure. If you're still lost, go watch my highlights and you'll get it.
I tend to shop for myself throughout the year (partly because it's an aspect of my job and also because I enjoy it ha), but typically use the Nordstrom Anniversary Sale and the Half Yearly sale as the two main times I snag Alex's clothes for the year. He's funny when it comes to clothes and shoes. He's not of fan of actually going to shop, but admittedly loves when I bring home pieces he feels good in. Basically, I shop for him.
For reference incase you are also shopping for your husband and need size help: Alex is 6'5 and a pretty big/built guy (don't tell him I said so, his head is already big enough with all of you thinking he's funny). We didn't get photos/try-on's of what I got him the second day, but I'll add them to the list anyways.
For Alex.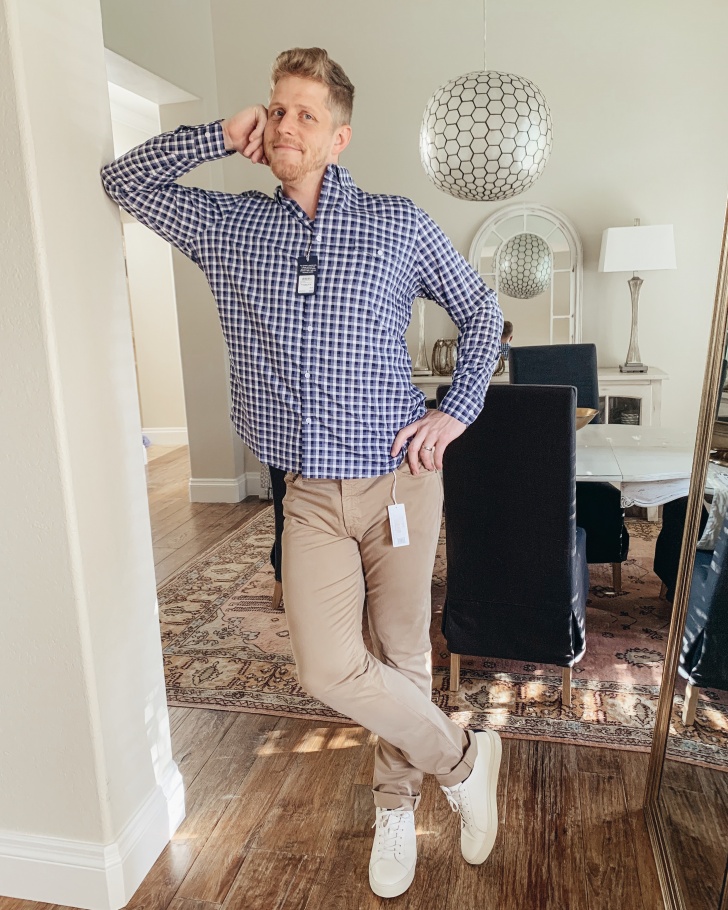 Shirt (xxl) / Pants (ran a little long, he has them cuffed) / Sneakers (13)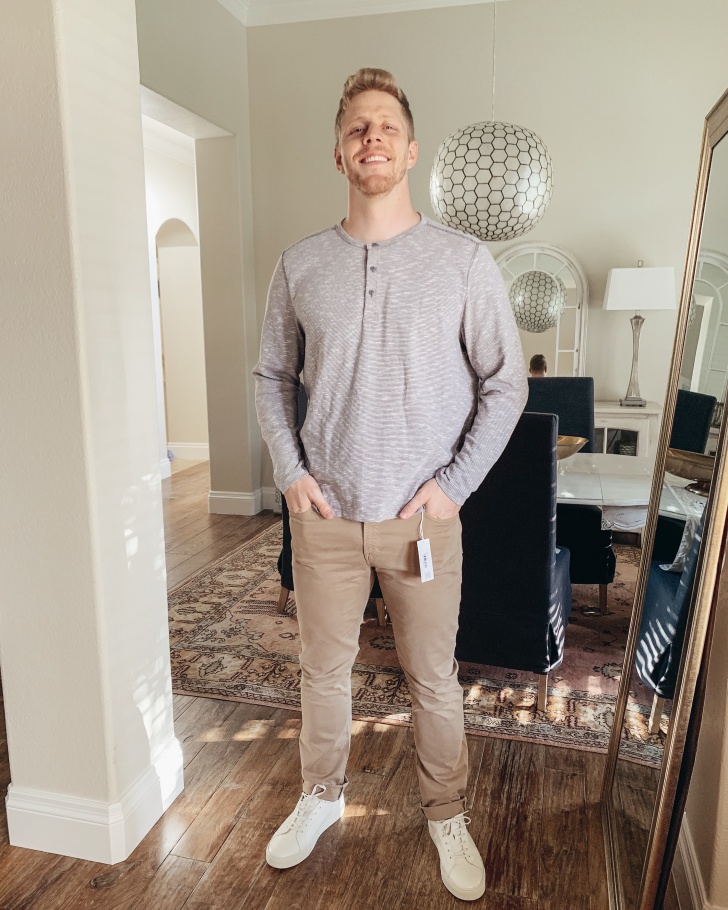 Henley top (xxl) /Pants (same as above) / Sneakers (tts,13)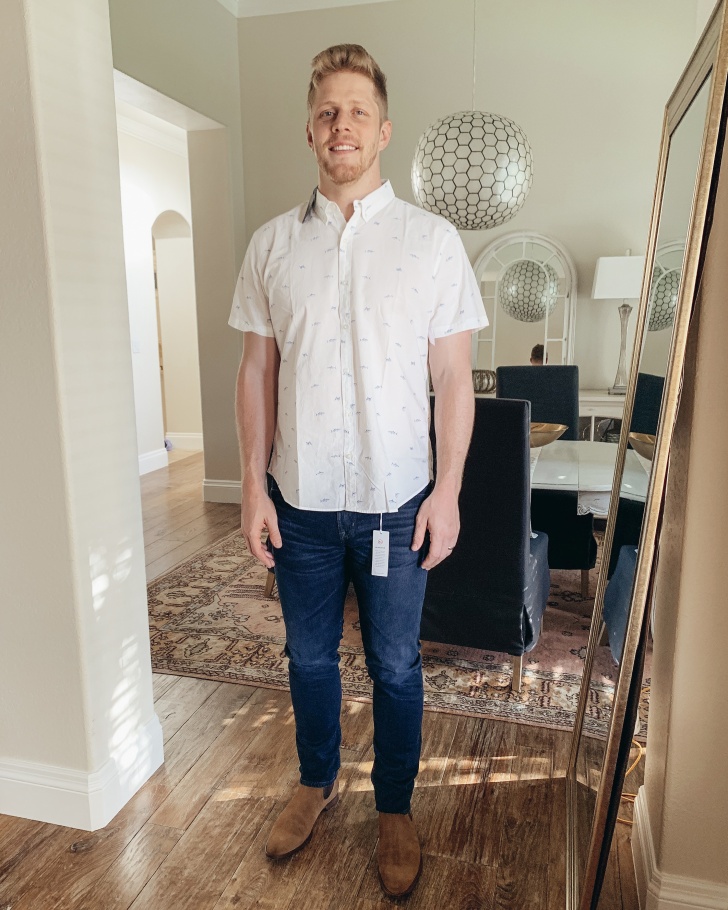 Shirt / Jeans (these were way skinner than he's ever worn, but we kept them and they grew on him haha) / Chelsea Boots (tts)
Long sleeve (xxl)/ Jeans / Chelsea Boots 
For Kinsley.
I also picked up a few things for Kins this year. I kept it pretty short and sweet with just a few buys! Honestly, I get most of her clothes at Target, but every year I love getting a North Face for her (she wears it 24/7 in the fall/winter), usually another jacket and a few pairs of shoes.