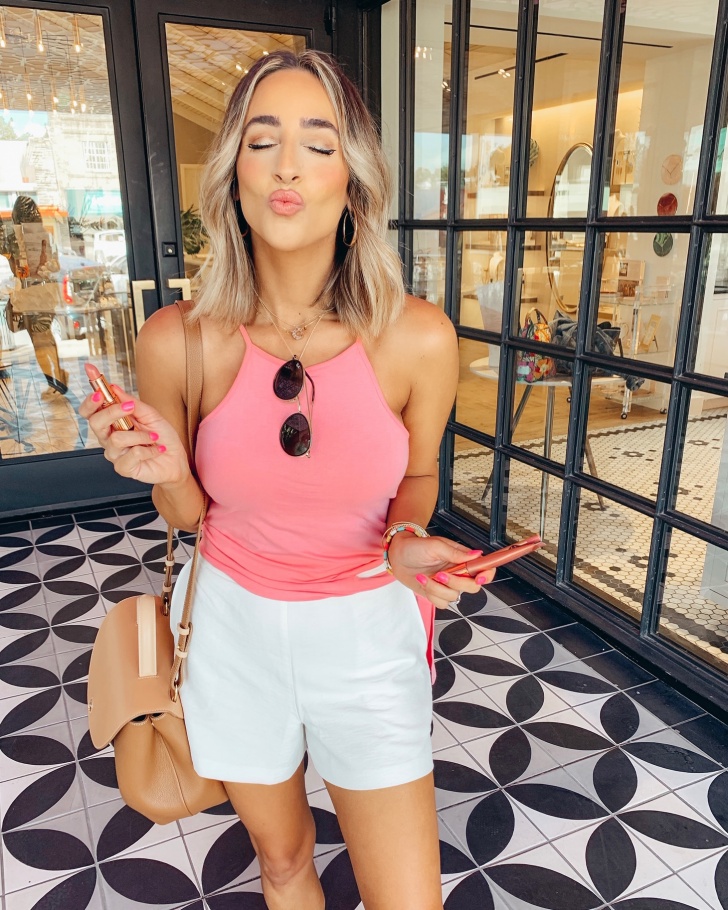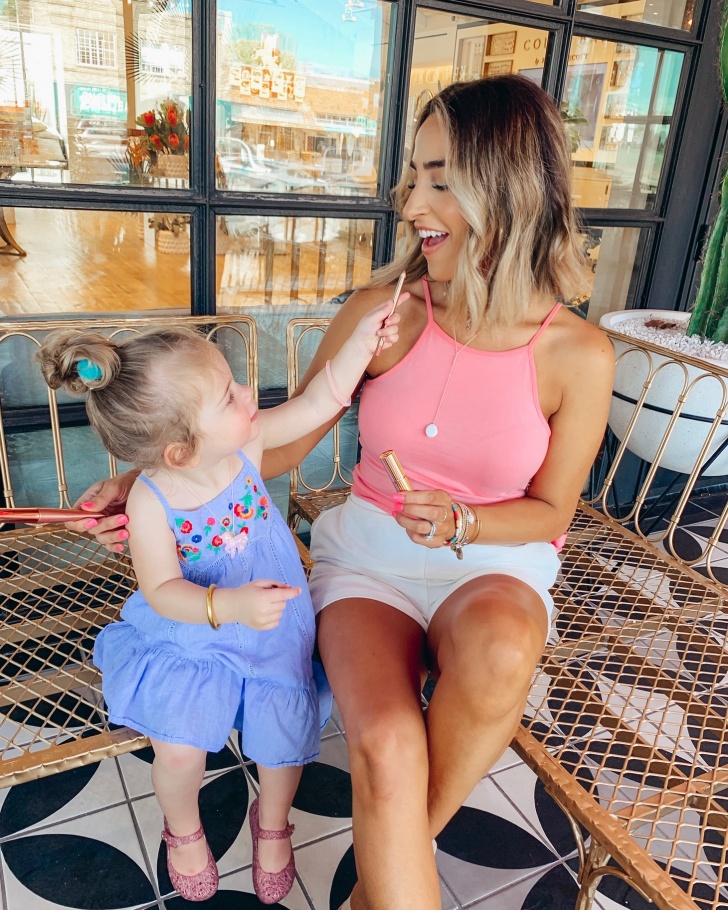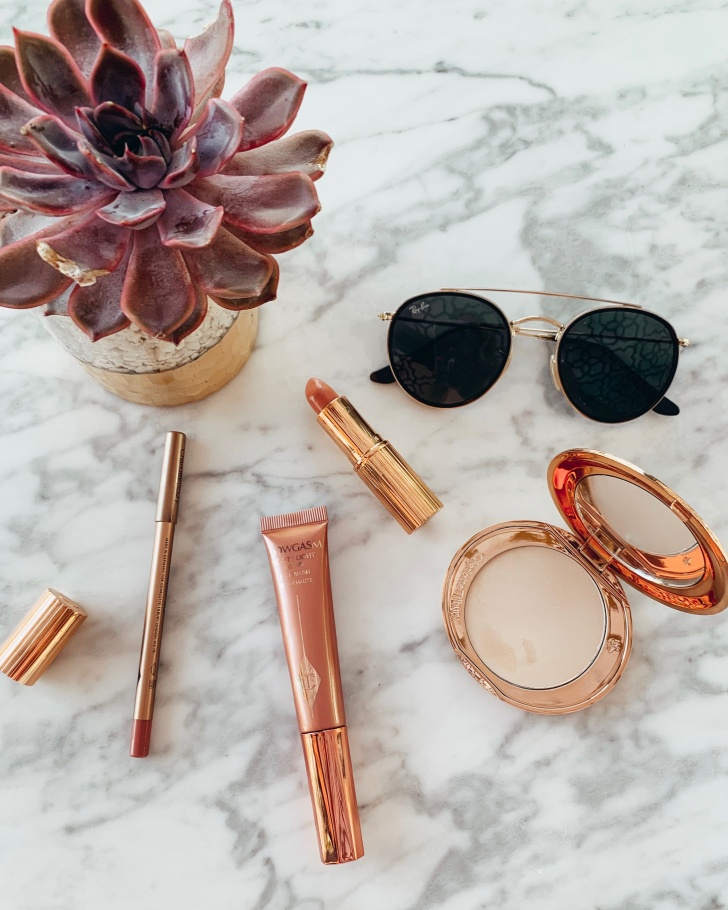 Almost every morning Kins comes into the bathroom with me while I get ready. I have so many memories of hanging in the bathroom with my mom while she did the same when I was little, that I totally love having her in there with me. She's also definitely the reason my beauty regime has been streamlined. She spends 90% of her time opening every drawer and cabinet while throwing things all over the bathroom and the other 10% saying "makeup, makeup" and trying to grab things out of my hands.
Last week she was going through my lipstick drawer (I keep all my absolute faves in a drawer in our bathroom and the others in my office closet drawers) and she pulled out Charlotte Tilbury "Bitch Perfect". I took it as my cue to wear it for the day and have been wearing it 24/7 ever since. It was a favorite of mine in fall and I think I love it even more for summer! It's the perfect every day pink and trust me, you need.
A few weeks ago, I picked up the new Charlotte Tilbury Glowgasm Beauty Wand Highlighter in "Pinkgasm" and you guys, it's a game changer. It gives the most beautiful rosy/pink flush look mixed with a gorgeous glow! Basically, it's summer in a blush. Add this beauty to your cart and thank me later.
I also just repurchased my favorite under eye setting powder of all-time via Nordstrom.com. It's just the best. It give your under-eyes a smooth, airbrushed look, sets the concealer in all day and doesn't crease or make your under eyes look old. It's officially one of my top 5 most repurchased beauty products ever. Crazy right?!
Nordstrom is always a go-to beauty destination for me. I'm usually a major online shopping girl, but I'm actually headed in-store today to shop the #NSALE early. I love finding all the best things for you guys, so stay tuned!
The short list.
3 of my current must-haves, all in one place, made easy. 
Lip combo: this liner in "Love Trap" paired with "Bitch Perfect" (if you're more fair, pillow talk liner is also a great pair for this lipstick!)
Under eye powder: Airblush Flawless Finishing Powder 
Cheek highlight/blush: Glowgasm Beauty Wand Highlighter
Thank you Nordstrom for sponsoring this post. As always, all opinions are my own.