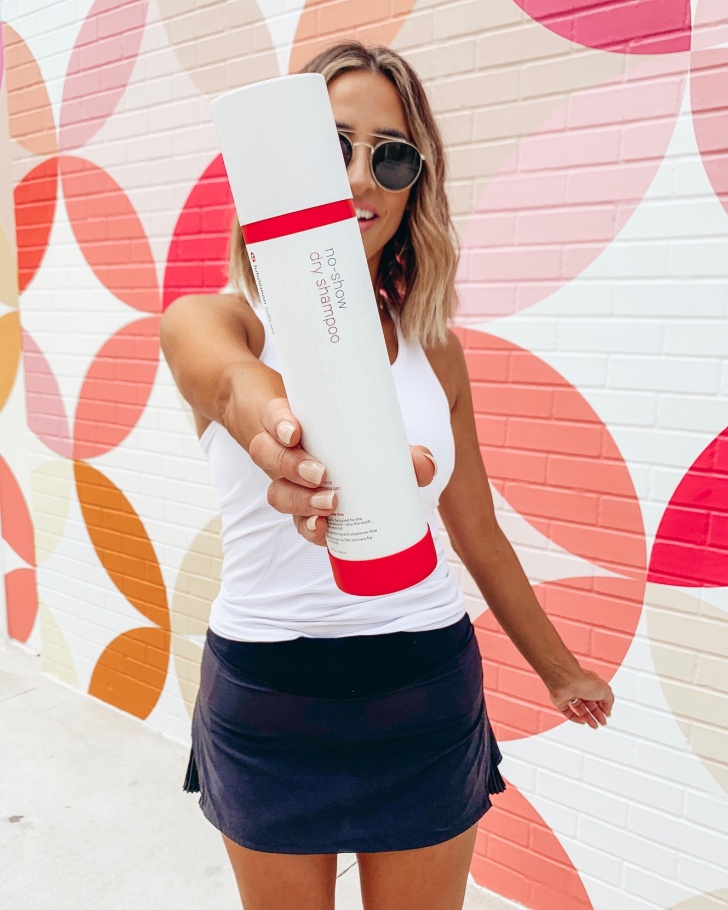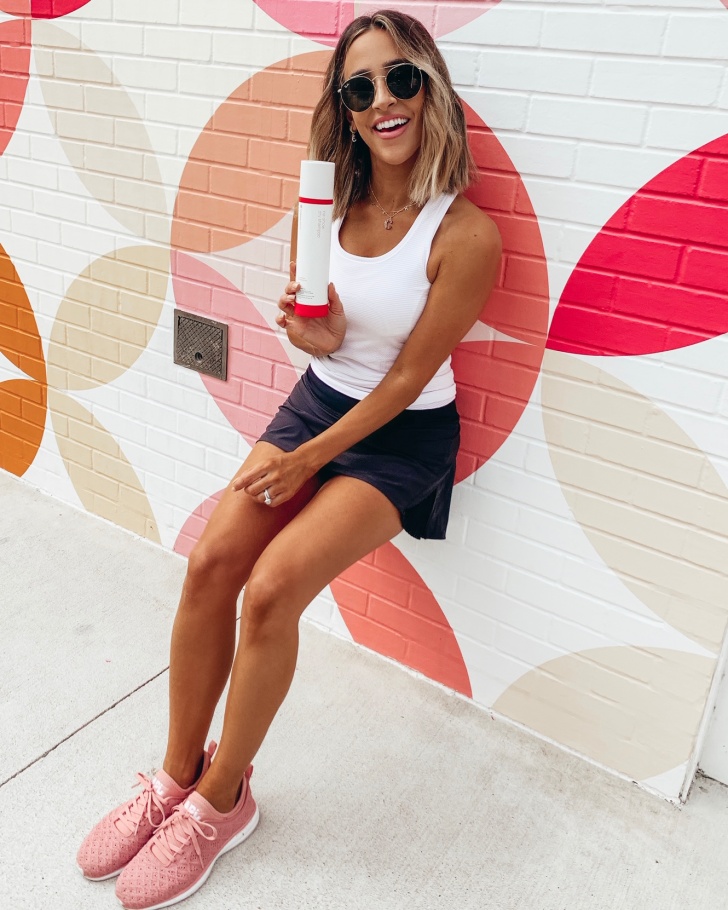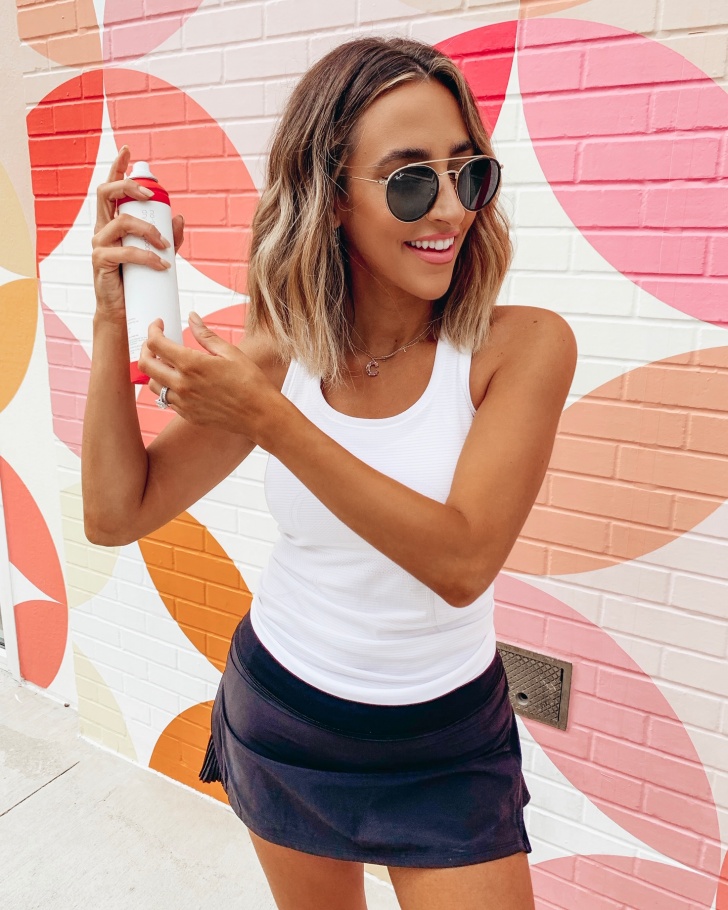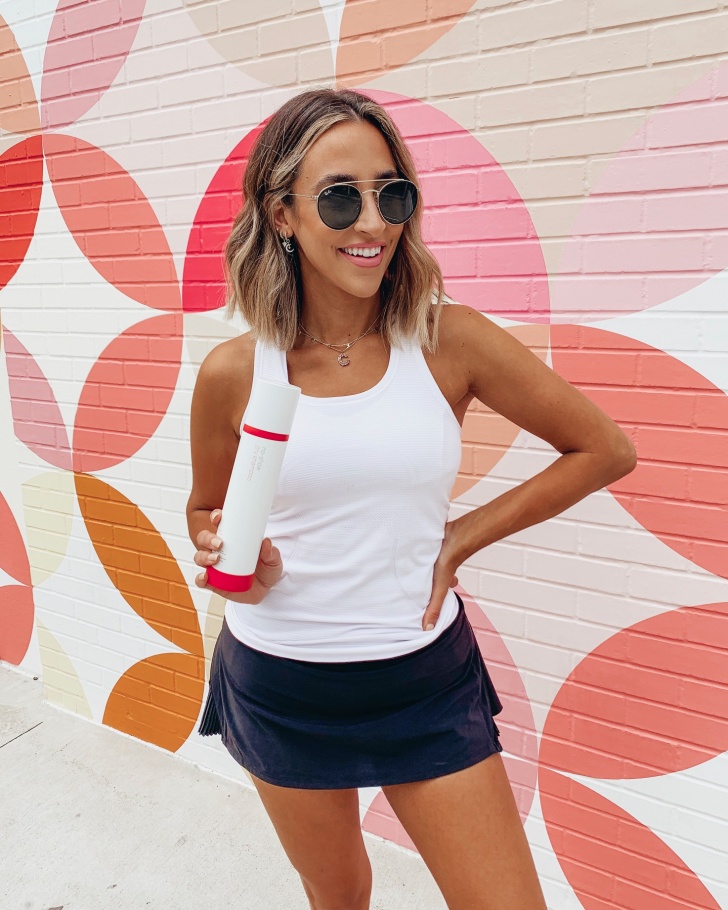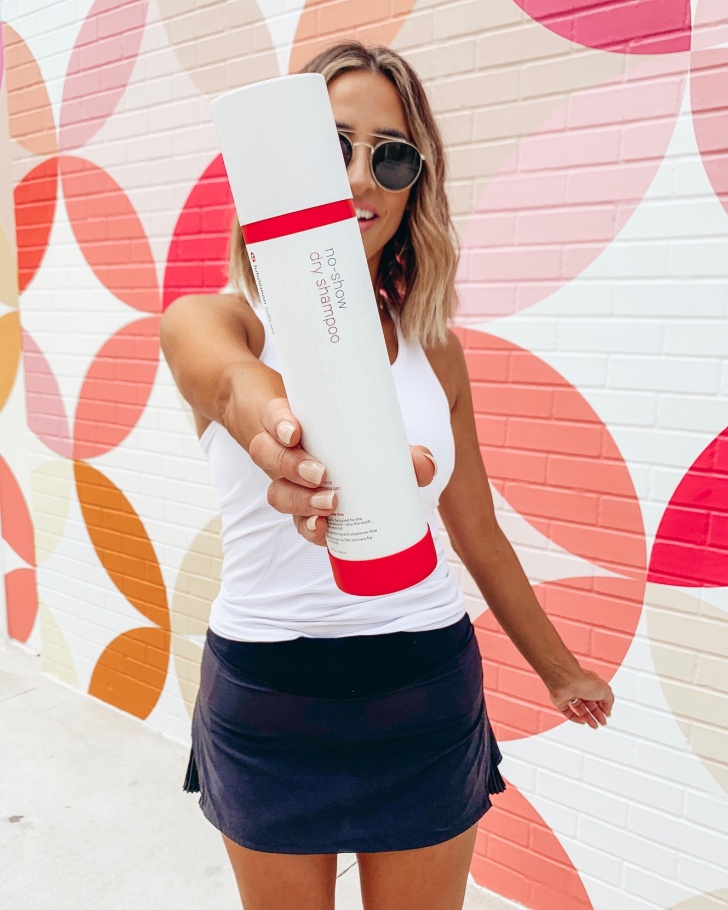 lululemon has been a favorite of mine for years and they recently just launched a self-care line that I've been totally intrigued by. Their apparel has always been my go-to for both working out and lounging, so I love the idea of an athletic brand launching self-care products for pre and post workout. Think dry shampoo, deodorant, moisturizer, and a couple of other amazing products made just for people who workout. I feel like these kind of products should be developed by people who know what's happening to your hair and body while sweating, right?! I've mentioned a few times before that I'm not someone really sweats much at all, if any when I workout (hello circulation problem) but workouts still take a toll on my hair (between putting it up and restyling, it can start to feel dirty pretty quick). I've tried so many dry shampoos over the years and while I've found some really great ones, I am always trying to switch it up because I'm a big believer in the idea that your hair gets used to the same old same products and it's key to throw a curve ball here and there.
Enter: No-Show Dry Shampoo from lululemon. This dry shampoo is specifically made for post workout. It absorbs oils, dirt, and sweat while leaving your hair feeling clean and doesn't leave behind any white residue, it's completely invisible and perfect for any color hair! Having dark roots, I sometimes struggle with the white situation that most dry shampoo's create. You all know I love looking into product ingredients and this dry shampoo has some really cool ones, including brown and green algae which work together to control oil production (in result making your hair less greasy over time!). It won't dry your hair out though since it also has argon oil to help keep your hair soft. It's the perfect formula for dry shampoo. It also comes in a travel size which is perfect for your gym bag or even your purse for the girl on the go.
PRO TIP – Spray the dry shampoo in your hair BEFORE the workout so that it can start absorbing the oils during. It's an easy way to get ahead of your hair probs and help keep it from ever really getting to the point of no return.
I also recently did a workout clothes refresh and picked a few new pieces I've been wearing constantly:

Thank you lululemon for sponsoring this post. As always, all opinions are my own.